I recently bought a P3S, and tried it out. I was surprised at how great the flight characteristics and gimbal were, but also at how terrible the range was - I was getting constant video cutouts and interference warnings at ~100m in wide open parkland in suburbia. I looked into firmware, antenna direction and possible causes of interference before a conveniently timed eBay sale placed the P3A at A$850 (US$650) so I decided to go for it. I'll be returning the P3S for a refund asap.
Sitting here amused at suddenly having two P3s in my possession, I ran a few tests out of interest. Firstly, I got the P3A to hit my preset 500m limit (soft, I know) with no hint of a transmission issue while the P3S still refused to talk to me from 100m away.
Most bizarrely, I noticed quite a significant difference in the field of view of the two models. Not sure if this is down to lens differences, or maybe the physical area of the Sony sensor compared to the Panasonic sensor. Either way, one (or both) of these Phantoms does NOT have a 94 degree FOV…
I'd love to hear if anyone else has observed or heard of this difference, and why DJI wouldn't mention the difference. It's particularly puzzling as I haven't been able to find any other talk of this issue.
Regarding the photos attached, the wider shot is from the P3A, and both aircraft were placed in exactly the same position for the photo. Please disregard the eye-bleeding ugliness of the images themselves haha. Don't make image quality comparisons either - the twilight had faded more in the P3S shot which is clearly darker, and I also forgot to turn the front LEDs off on the P3S, creating the reddish glare on the lens.
P3S: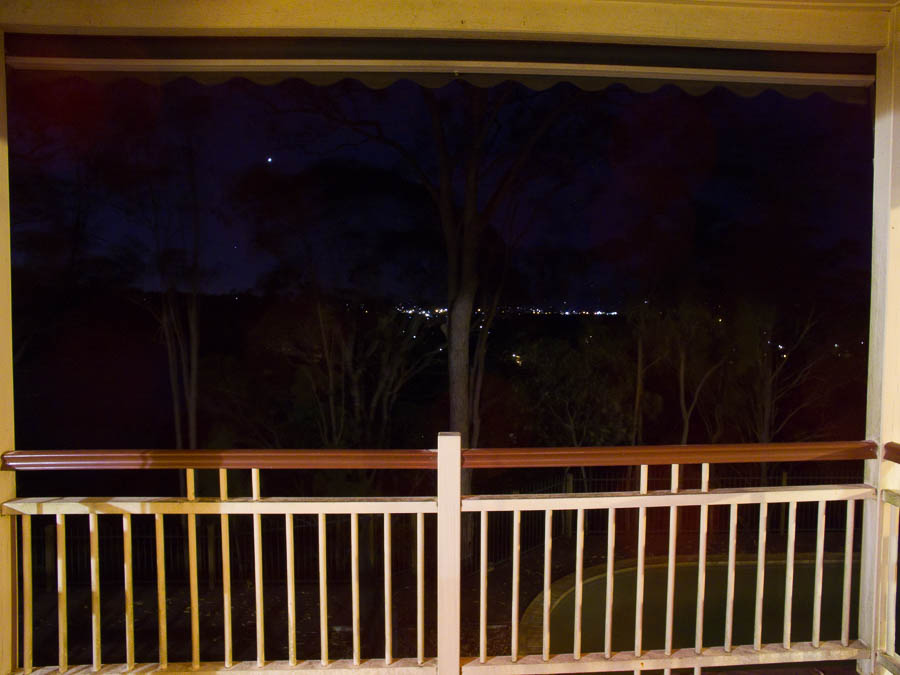 P3A: