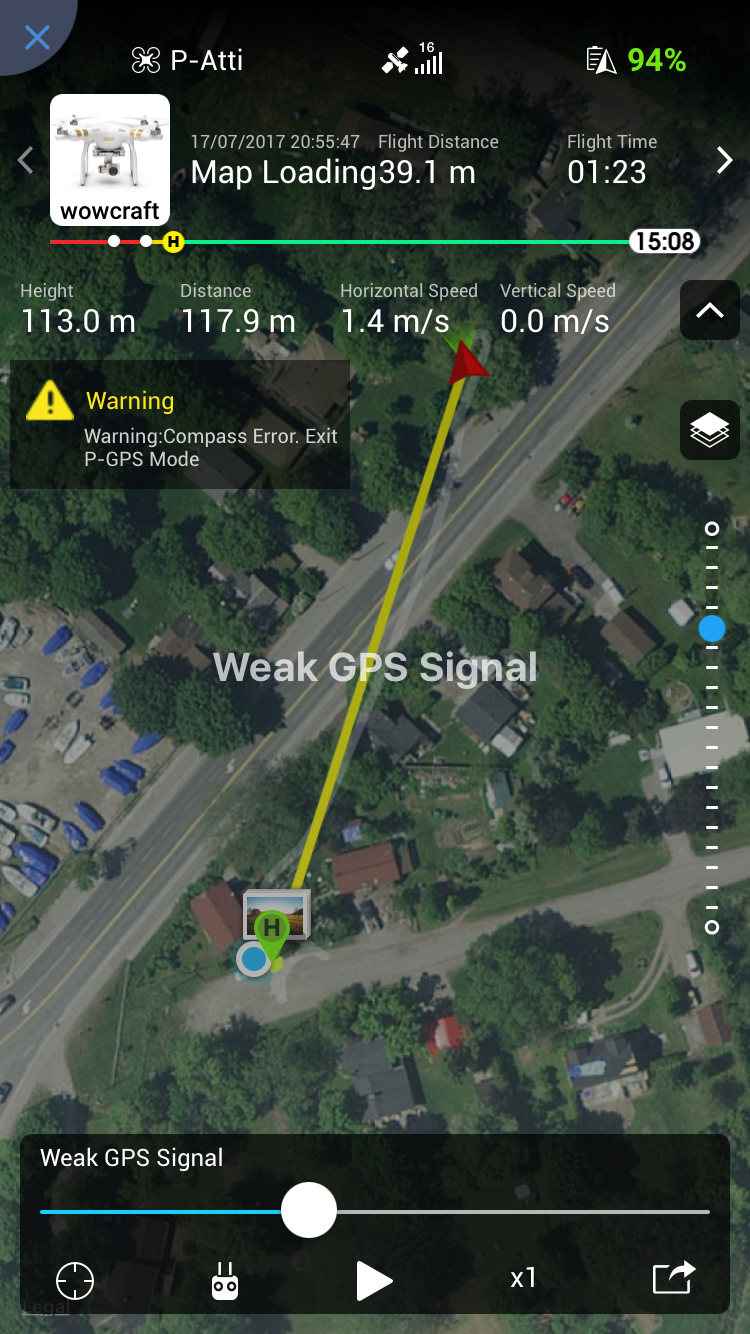 was flying in my usual spot at the end of my entrance on the road.
There are 4 heavy electrical wires above the entrance but I never fly over the wires. I always stay clear and fly the other way for the last year and a half. Never had a problem.
Tonight, after confirming GPS location I went straight up about 100 metres to take pics of the red sunset, when all of a sudden the bar went red and this message appeared on screen...
"!Warning
Warning Compass Error. Exit P-GPS Mode"
Then the bird started to fly North.
(All I could see were the red bar and the word Warning. I did not read Exit GPS mode)
I hit the "Return Home" button.
No response.
The red "Compass Error" was still on screen
Then the bird regained the green "Ready To Go (GPS)" signal and the "Return Home" kicked in.
And I was able to bring it home.
Lesson learned about switching over to Atti Mode if I lose GPS signal again.
Any thoughts as to why I lost the GPS Signal. There were 16 satellites on screen.