HELP
!!!
I have a couple big problems
I accidentally clipped a wire when installing an Argtek range extender.. I have managed to get it functional, but I need help finding a more permanent fix. (picture should clarify issue)
I also have heard that the P3S will only work well with a 2.4ghz antenna, and the one that came with the ARGtek is 5.8Ghz... Does anyone know if this is accurate?
1. Does anyone know what the male connector piece is called/where I can buy one?
2. The ARGtek middle antenna is 5.8Ghz, should I put effort into changing the antenna?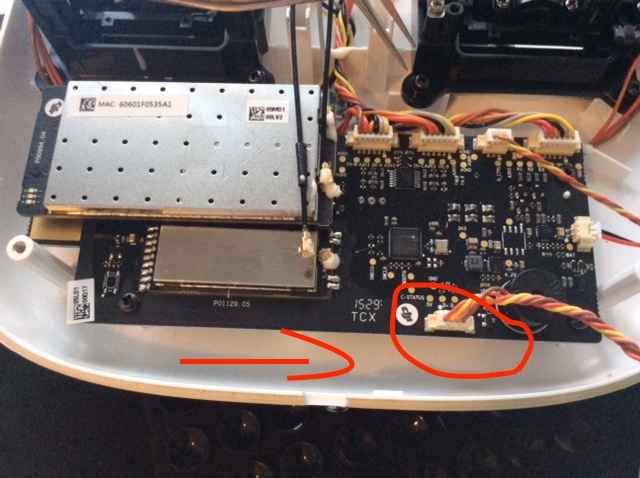 I accidentally clipped the orange wire, but have managed to make a shoddy connection that seems to be working.. (this is not my controller; I did not want to risk disconnecting my temporary fix)

3. WHAT IS THE FUNCTION OF THS CONNECTION?
- I assumed it transmits power to the remote because it seems to come from the battery.. For now, the controller seems to be working
....I do not want to try and splice all 4 individual wires and try to reconnect the male "plug," or whatever it's called, that is plugged in right now... I would feel more comfortable doing that with a new one, if I know where to get one.
PLEASE HELP!!!
ANY advice would be greatly appreciated!!
Thanks!