Hey everyone!
So I have a puzzle on my hands.
I am getting ready to apply for a 107.41 waiver, (s) to fly in my local Class E-SFC airspace. (For commercial aerial photography)
It's a tricky one! Ukiah, CA is a very, very small town and our airport (KUKI) is centrally located within that small town.
I would love to find a way to blanket the whole enchilada with just one waiver if it were possible. My gut tells me I may have to file several waivers.
The E-surface boundary makes a large, lovely footprint over the entire valley. The center is the most important to me, and where the puzzle lies.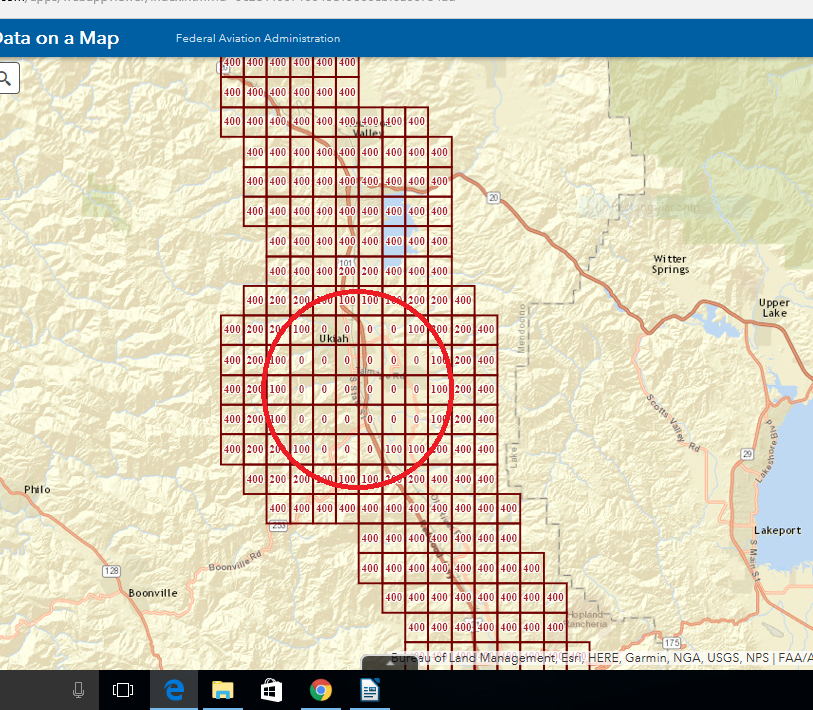 Here is a closer shot of downtown and the airport. (There is also a helipad at the local hospital.) I would like to be able to fly 30-50 ft AGL in the areas closest to the airport. (There are nearby trees about that high)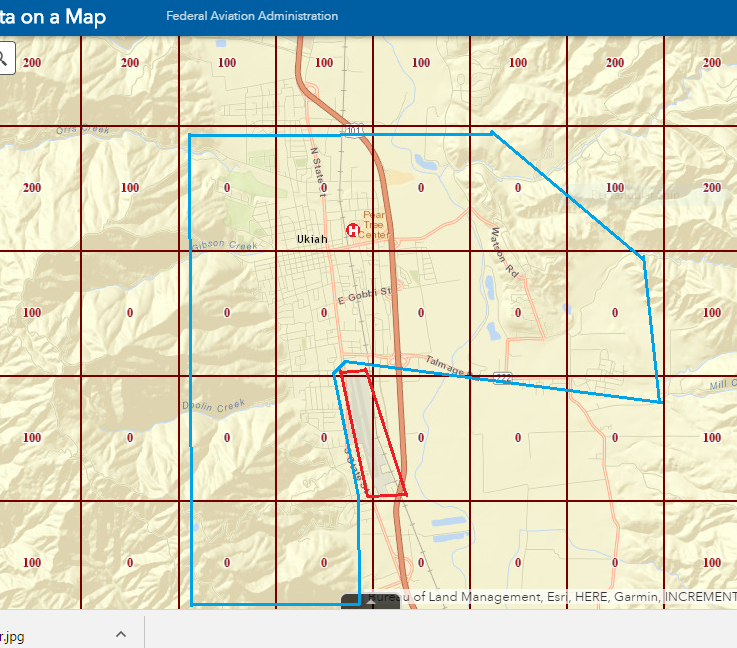 Ok. I understand that I could easily get waivers to fly in the North and South ends of the airspace footprint. (Green circles) No problem there.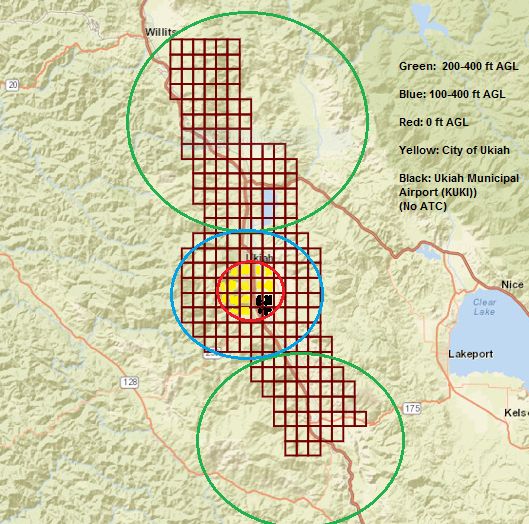 And the area within the "Blue Donut" (Blue circle) is ok to fly in too. (100-400ft AGL) Great! However the waiver request asks for a radius. Within the center of the Blue Donut lies the Red No Fly Zone. (City of Ukiah)
Hmm. Ok, So I'm now thinking:
To to fly within the Blue Donut I would have to file a half-dozen or so waivers (blue circles) for the area that fills this space.
Inside the Red Zone is the Town (yellow) and Airport. (black) I would have to file perhaps three waivers to fly here, so the radius doesn't step on the airport.
And the result would be this mess:

I'm sure this approach is overkill and there must be a simpler way. Again, just one waiver to blanket the whole area would be lovely!
And is there a way to attach images when filing for a waiver? I can't imagine trying to explain all this to the FAA with text alone. And if it must be written, how the heck to write such a complicated request?
Anyway I'm a bit stumped, any advice would be greatly appreciated!