Joined

Jul 4, 2016
Messages

1,125
Reaction score

799
Age

59
Location
A buddy of mine got a scary letter from the FAA charging him with various drone flight violations. Ignoring all else I'd like to focus your attention on one specific item and ask your opinions.
They looked at a video he posted on YouTube and recognized a very well known public location, super easy to know that this was where the video was taken. No debate on this point. Among their complaints they listed rule "§
107.41
Operation in certain airspace. No person may operate a small unmanned aircraft in Class B, Class C, or Class D airspace or within the lateral boundaries of the surface area of Class E airspace designated for an airport unless that person has prior authorization from Air Traffic Control (ATC). "
They are claiming he flew his drone in Class D airspace. His GPS coordinates for take off/landing (and he never flew more than a few hundred feet in any direction from there) are:
LAT: 42.56705
LONG: -82.63438
According to B4UFLY that area is "Good to Go!" Also The update DJI Go software did not present any warnings or notices about the area.
This is a portion of the official FAA Sectional Chart for this area - you'll notice a black mark just to the upper left of the E in "harsEns island" - that's the area of the flight in question: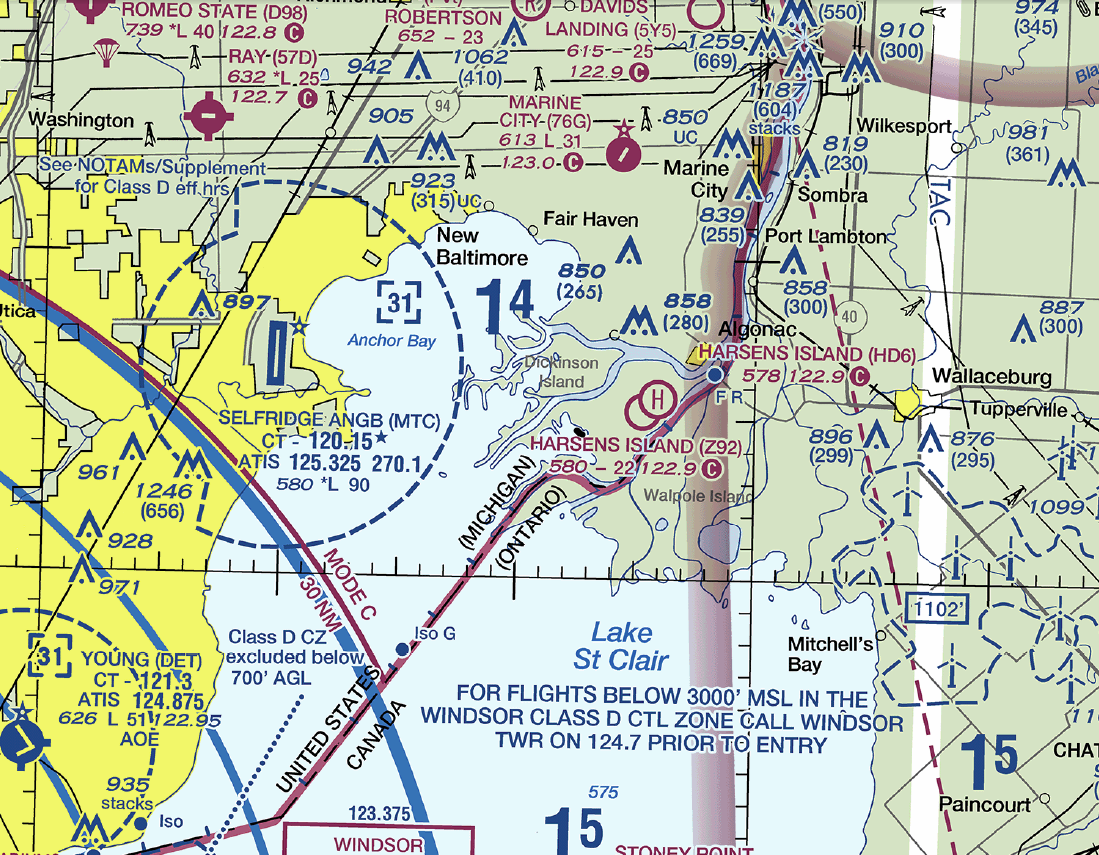 You tell me - is that in Class D (or any other) airspace? Is it in airpace where prior ATC authorization would be required?