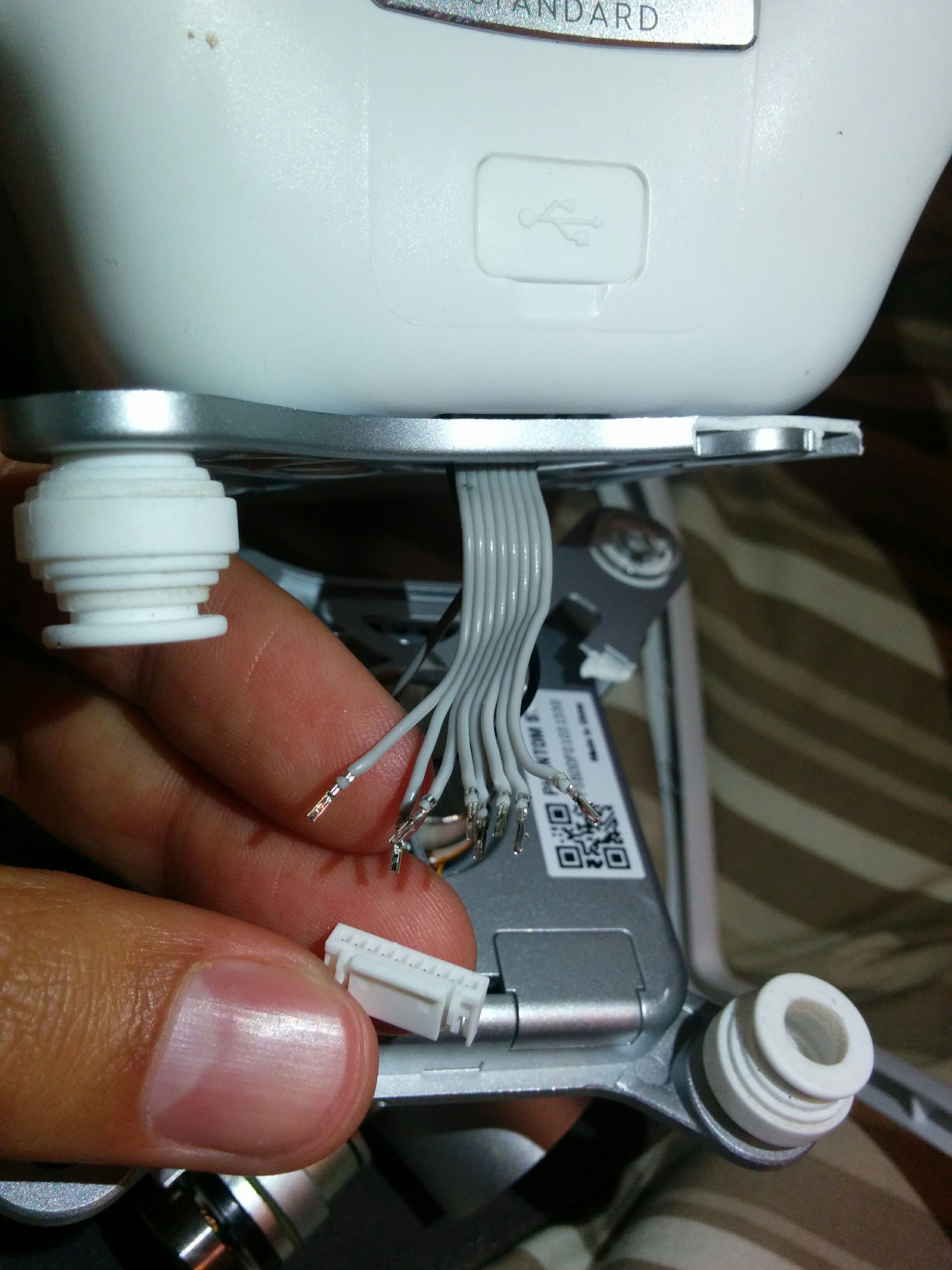 Hi guys I was wondering if you could help me.
I let my niece fly my phantom 3 standard and she promptly steered it into a tree (my idiocy I know).
The gimbal vibration plate broke and the ribbon of wires was pulled out of the connecting plug attached to the gimbal.
I'm trying to plug them back in but not sure which of the 8 wires go into each of the 10 holes.
Does anyone have a phantom 3 standard they could take a photo of for me?
The pic is related.