Hello Fellas, I am Tom and I love my drone!
I have spent several hours researching how to make my P4 fit in my current busy travel lifestyle so I can always have it with me. Work has me flying once or often twice a month.
I never check-in luggage so I carry a duffle bag (overhead compartment for clothes) and a messenger bag (under the seat in front of me with my valuables).
I wear slip ons shoes, no belt and a comfortable outfit (
no, I don't fly in my PJs like I see some do
) to minimize the discomfort. When I am lucky, I get a super good looking girl in the seat next to me (happened 4 times in 15 years, I dated one of them).
Compromise is ok but only if it yields significant advantages. I am willing to carry less clothes. If cold, I'll pack a North Face thin insulated jacket and buy t shirts at my destination which I will wear and throw away if I have to.
So, I looked at the DJI backpacks,, the Manfrotto D1, the Think Tank Helipak backpack, the Lowepro DroneGuard BP 450 AW and many others a few notches below which were terrible/ mediocre products (one of them has a name with "Abu" in it, the design is as bad as the marketing sounds).
Then I found the
PolarPro Drone Trekker
, which fits the Phantom 2, 3 and 4.
This was thanks to a fellow member whom also got one and posted a review to explain why he loved it.
I had a lot of fun arranging everything to take pictures to share with you all.
It also forced me to look at what really is essential.
The Drone Trekker is amazing, it's tight but it fits
- in the carry-on max dimensions for most airlines: 9 inches x 14 inches x 22 inches (22 cm x 35 cm x 56 cm)
- two thin laptops (if you wanted to carry 2, a 13" and a 15" or smaller), a cell phone and iPad and their chargers.
- the P4 controller
- the P4 and its charger
- the DJI charging hub
- the 8 P4 propellers (and more if you wanted)
- the DJI sunshade (which is useless, don't waste your money)
- at least 3 extra DJI batteries for the P4 (I only have 2 extra)
- it has TSA-approved lock!
- it has many hooks and straps to be used to hang and carry a jacket, a thermos, a pair of shoes, anything you can think of.
- it has two side pockets to carry a bottle of water/ can x2
- a tripod (strapped and carried on the outside)
- it has a rain cover in the unlikely event you are caught in it while outside.
Anyone travels in SE Asia in rainy season?
- the side resting on your back is padded and textured to allow air flow while being comfortable
- it has a hip straps to help sustain its weight and relieve shoulders and neck
- a grab-handle to carry it by hand
- Edit: adding weight info. It weight 4.9 lb empty which is about 2.22 kg.
- the interior can be configured to your liking: the inserts are padded and feature velcro to position and secure them
- the P4 sits flush and clear of the zippers if you first position it with nothing in the way or propping it and then add inserts.
- If you pack well, there is room for a change of clothes!!!
I carry one extra pair of pants, 2 pairs of socks and two boxers.
This gets me through 4-5 days on the road and I will buy more while on the road if needed.
- There is a pass-through for headphones wires
- It also features reflective surfaces for safety to reflect cars headlights at night
- it offers many small pockets to store and carry small items and bits: a Bluetooth ear piece, various short micro USB and USB cables, a wallet (not pictured), keys (not pictured), a lens brush/ carbon tip cleaner pen, a black pen, a sharpie, a flashlight (not pictured), a toll transponder, a 12V inverter/ charger for the laptop, a toothbrush, a 12V dual-port USB charger, a power bank and an external HDD, power bars and other high energy compact snacks etc.
I will follow this thread and answer any question(s) you may have.
If you need the specific name of something you see pictured, let me know.
Highly recommended for its clever design, super-good quality materials and value overall.
The team at PolarPro is also amazing.
Here is the link to their product page:
Drone Trekker
Note:
All pictures are mine.
DO NOT reuse without asking for permission (the correct thing to do) and/ or without credit (at a minimum).



Jul 13 2016 EDIT:
PolarPro now includes motor caps with the Drone Trekker!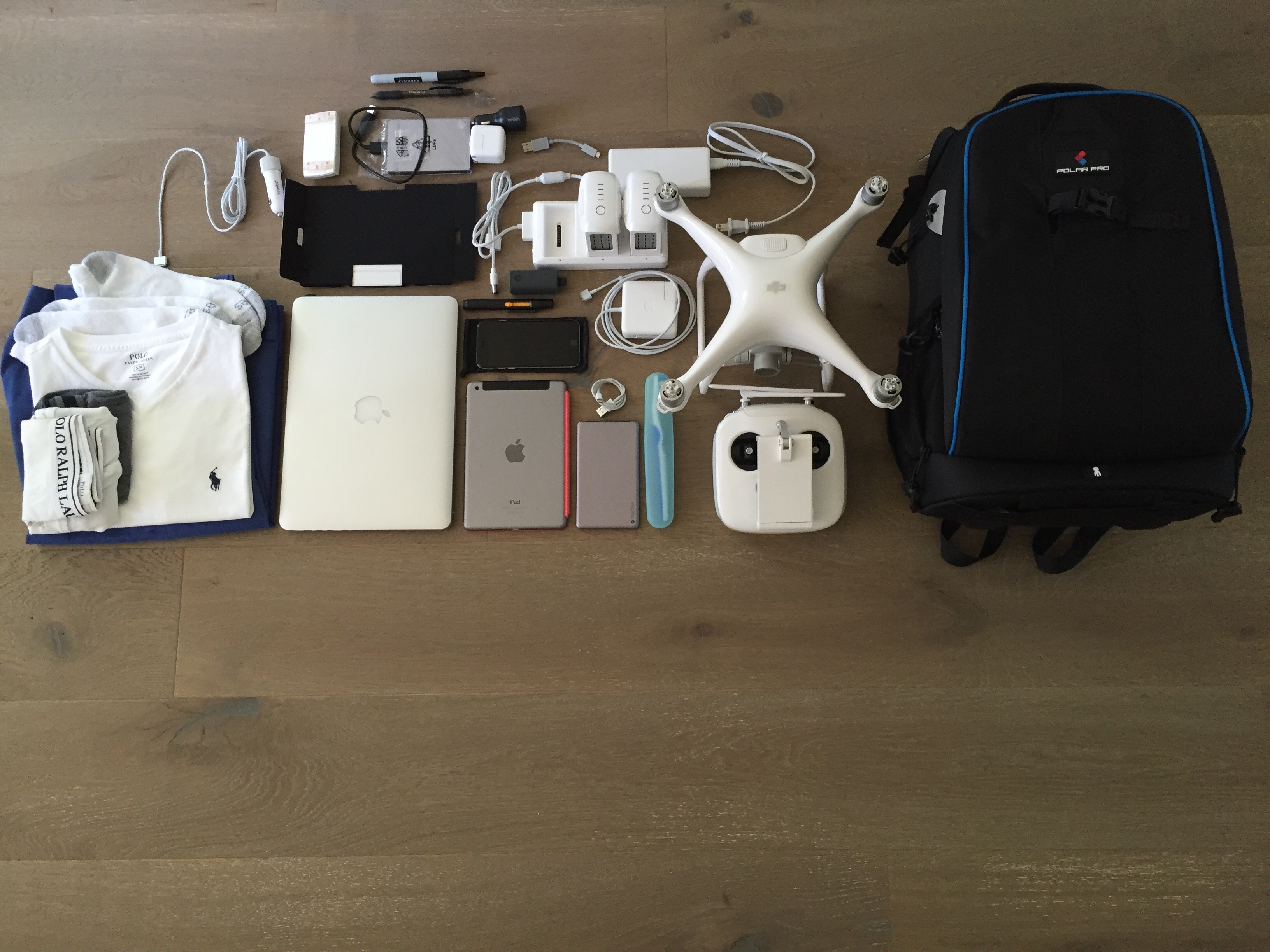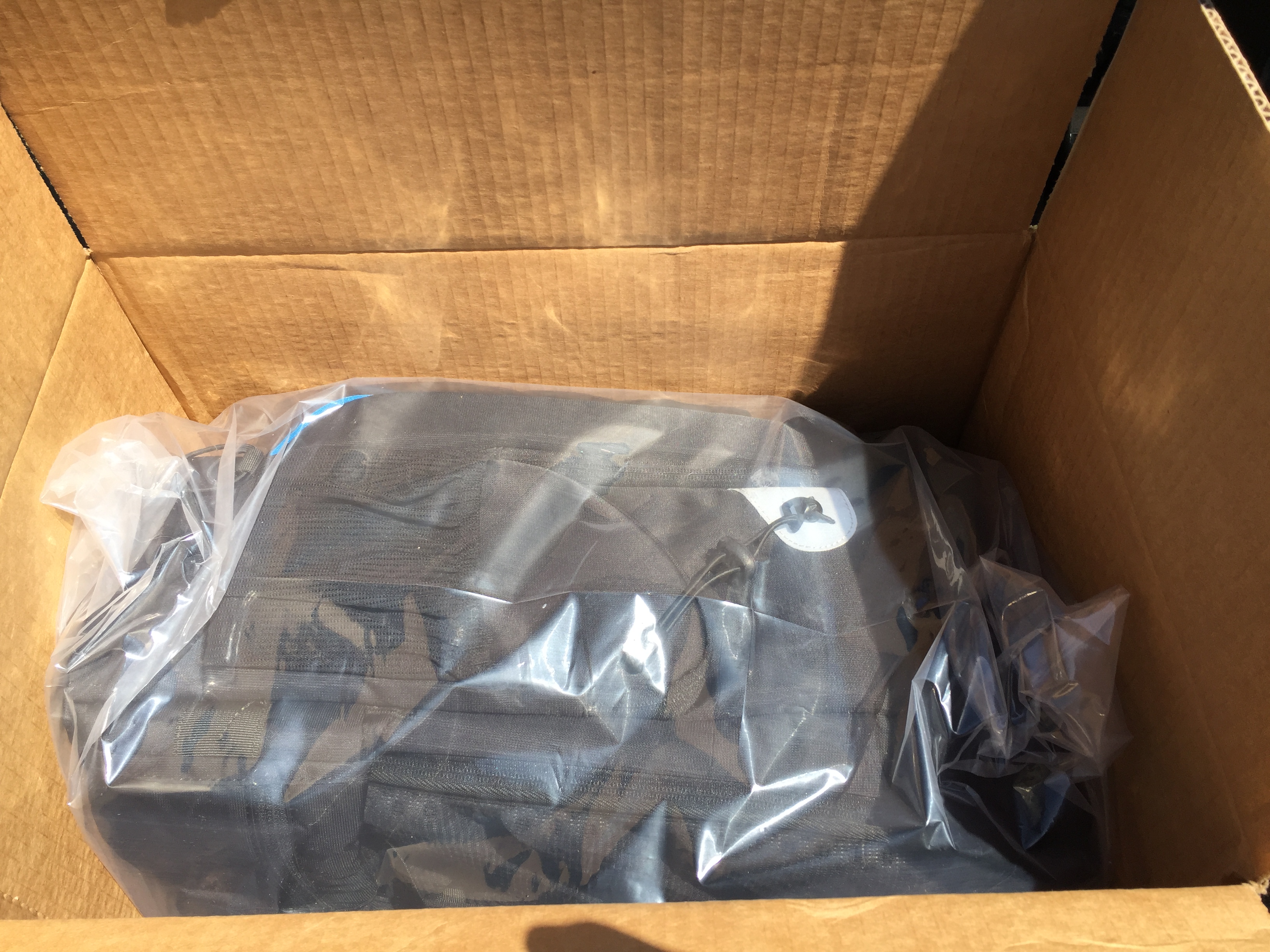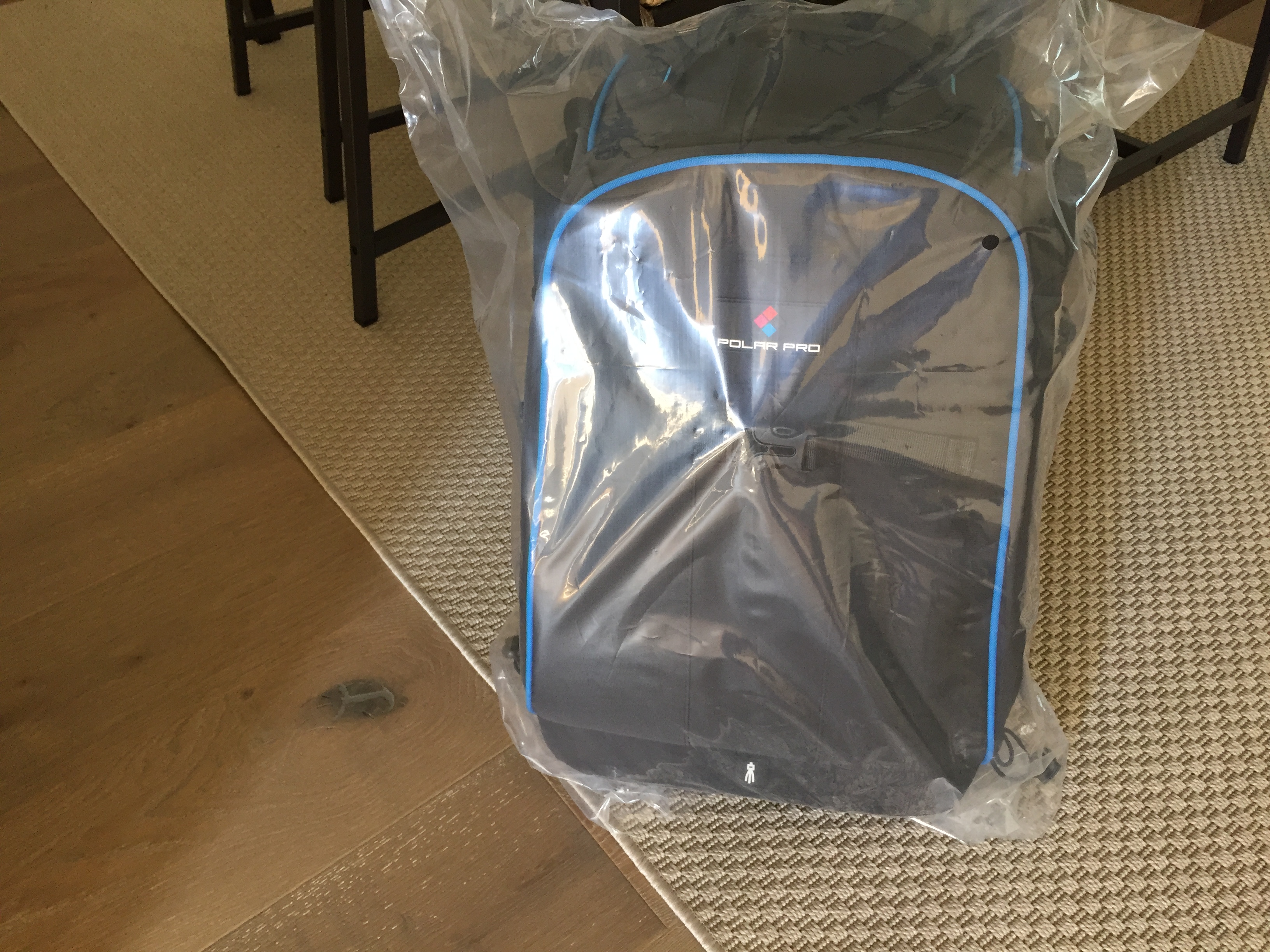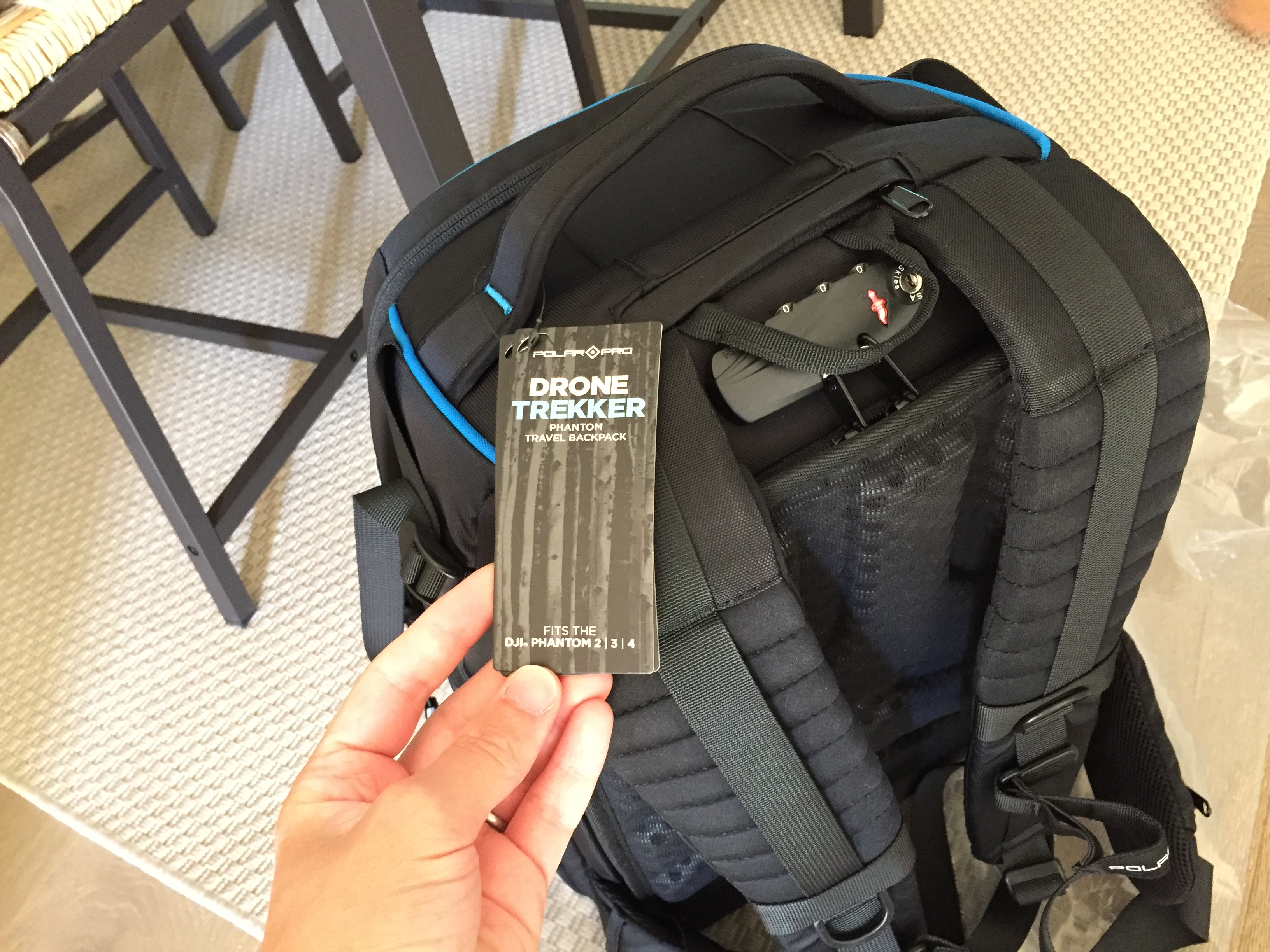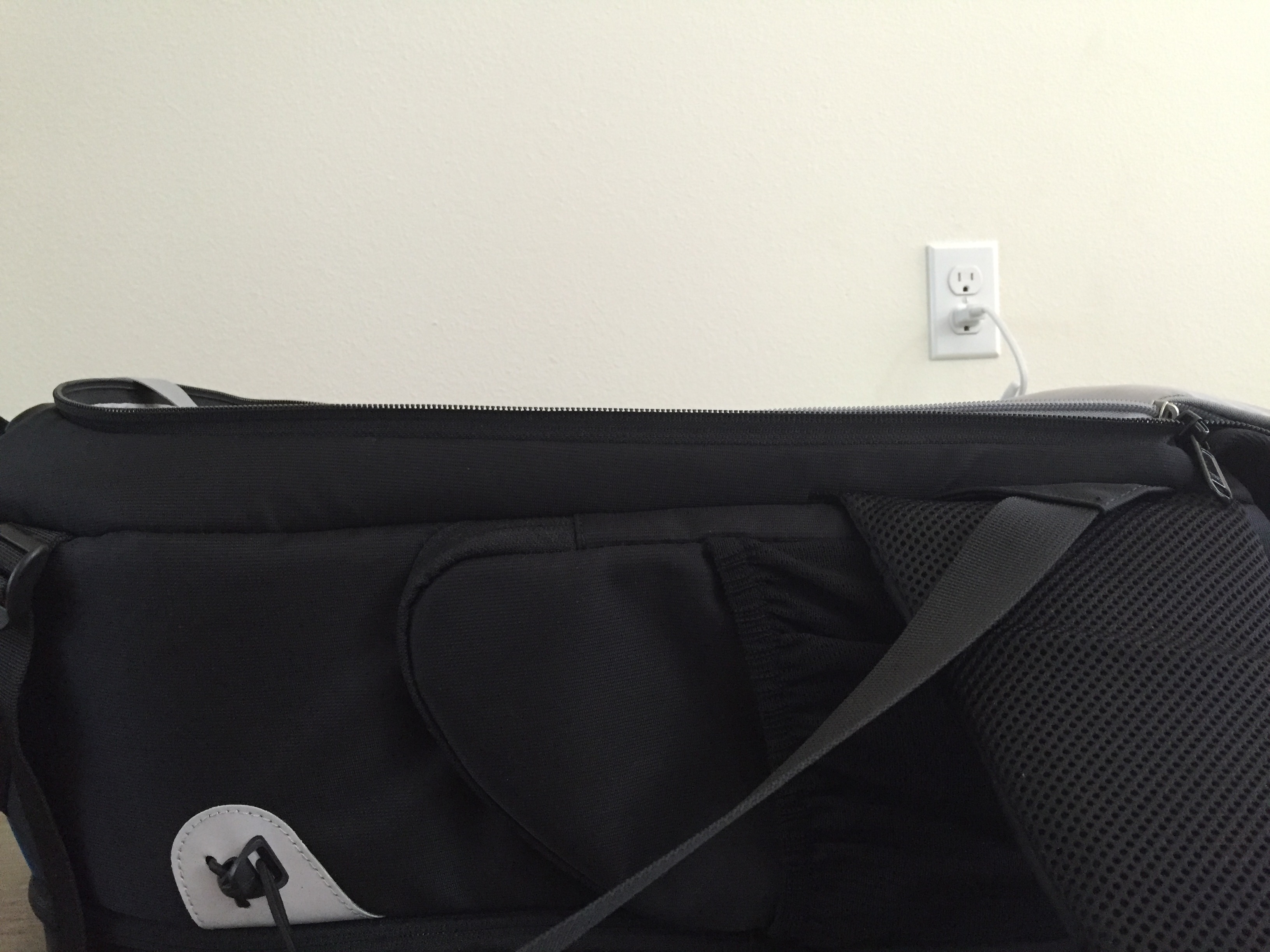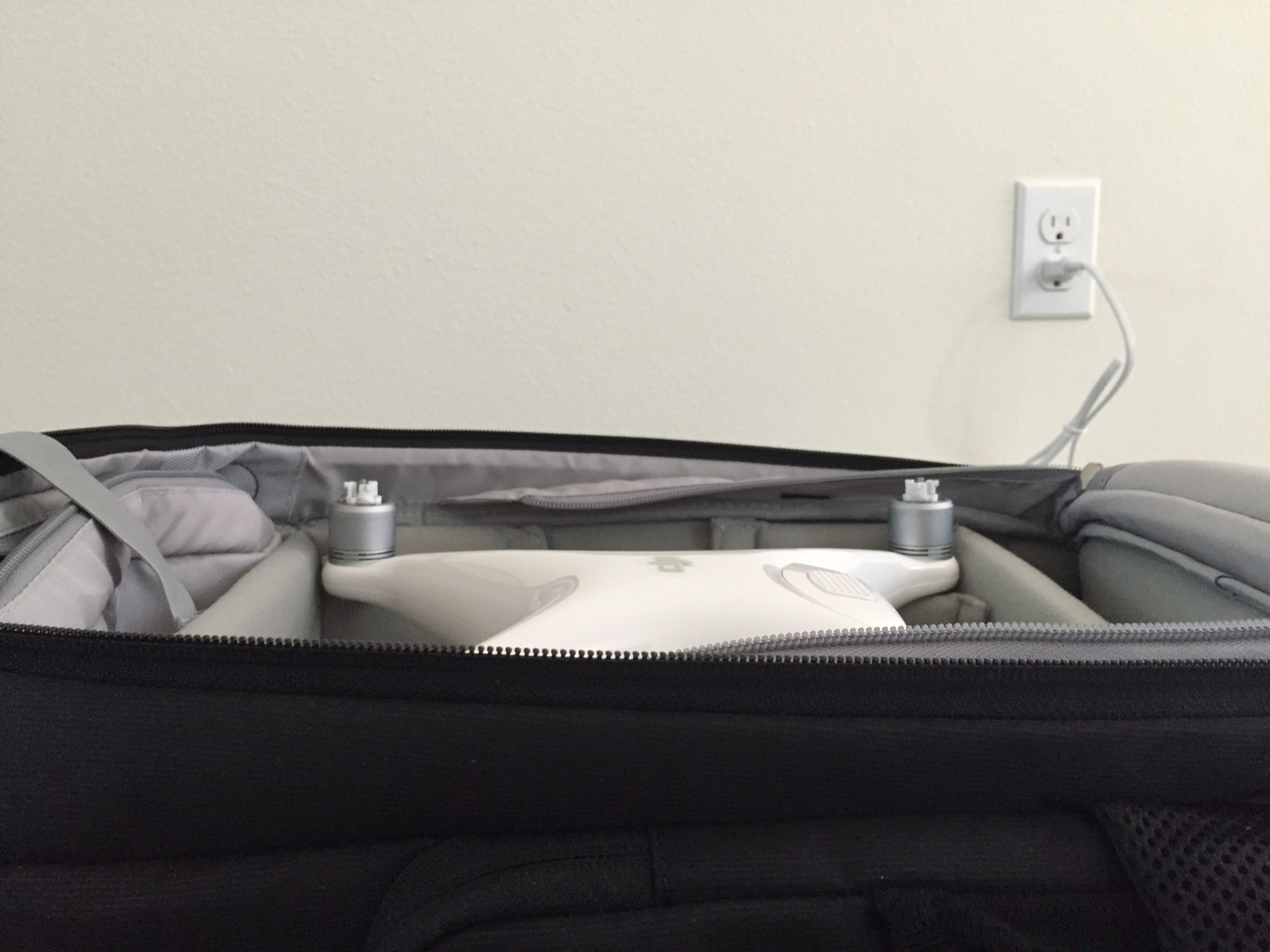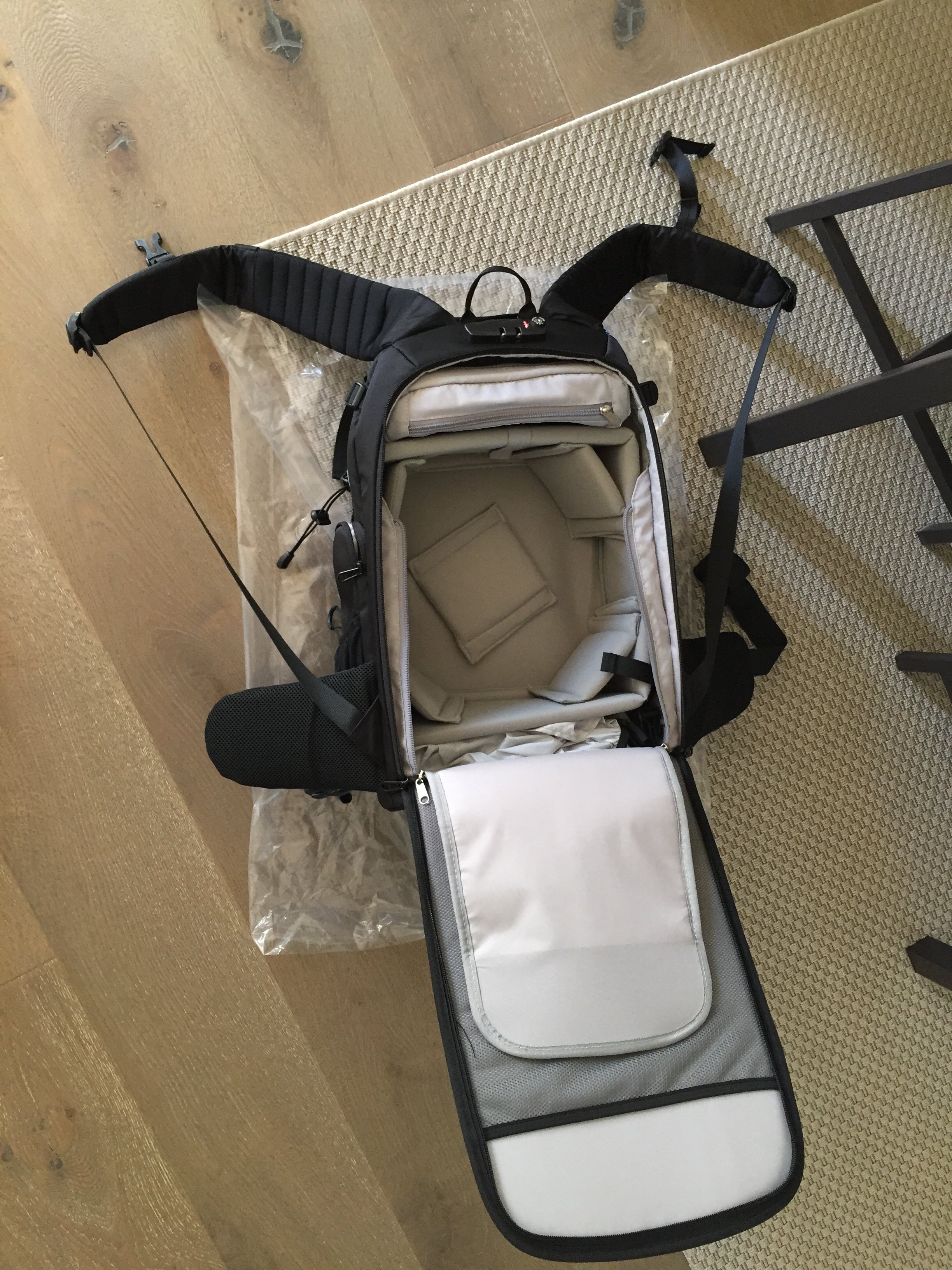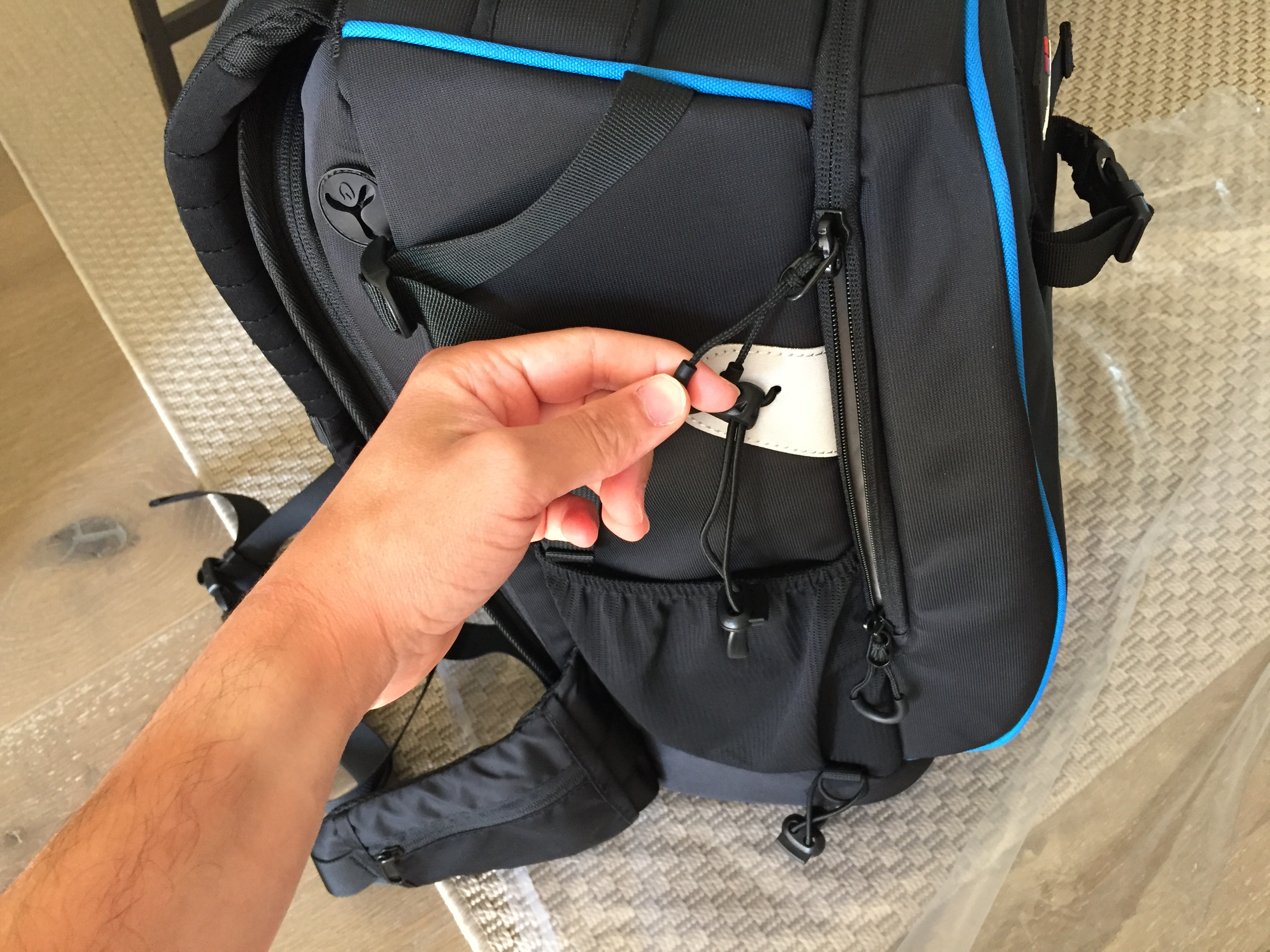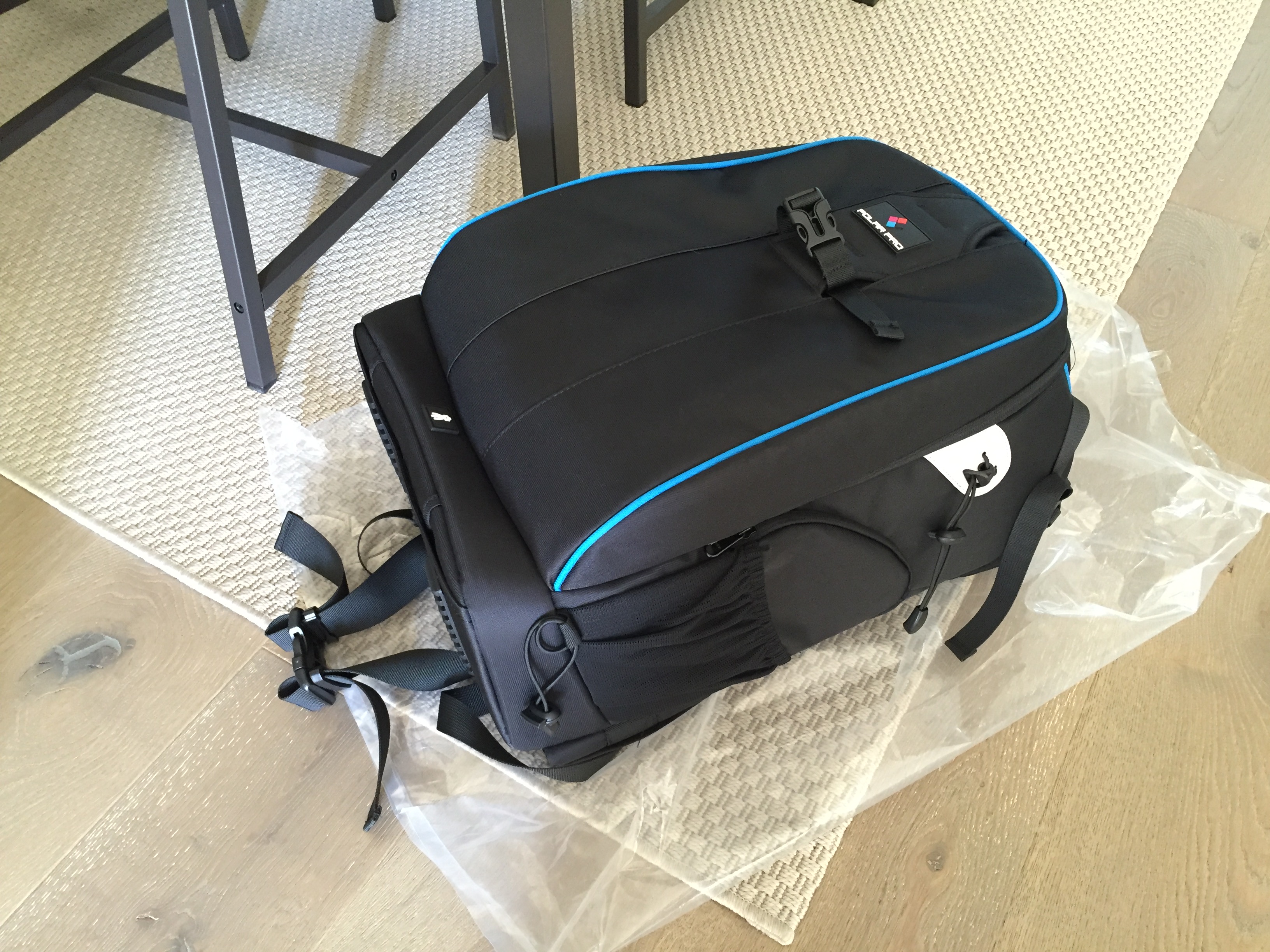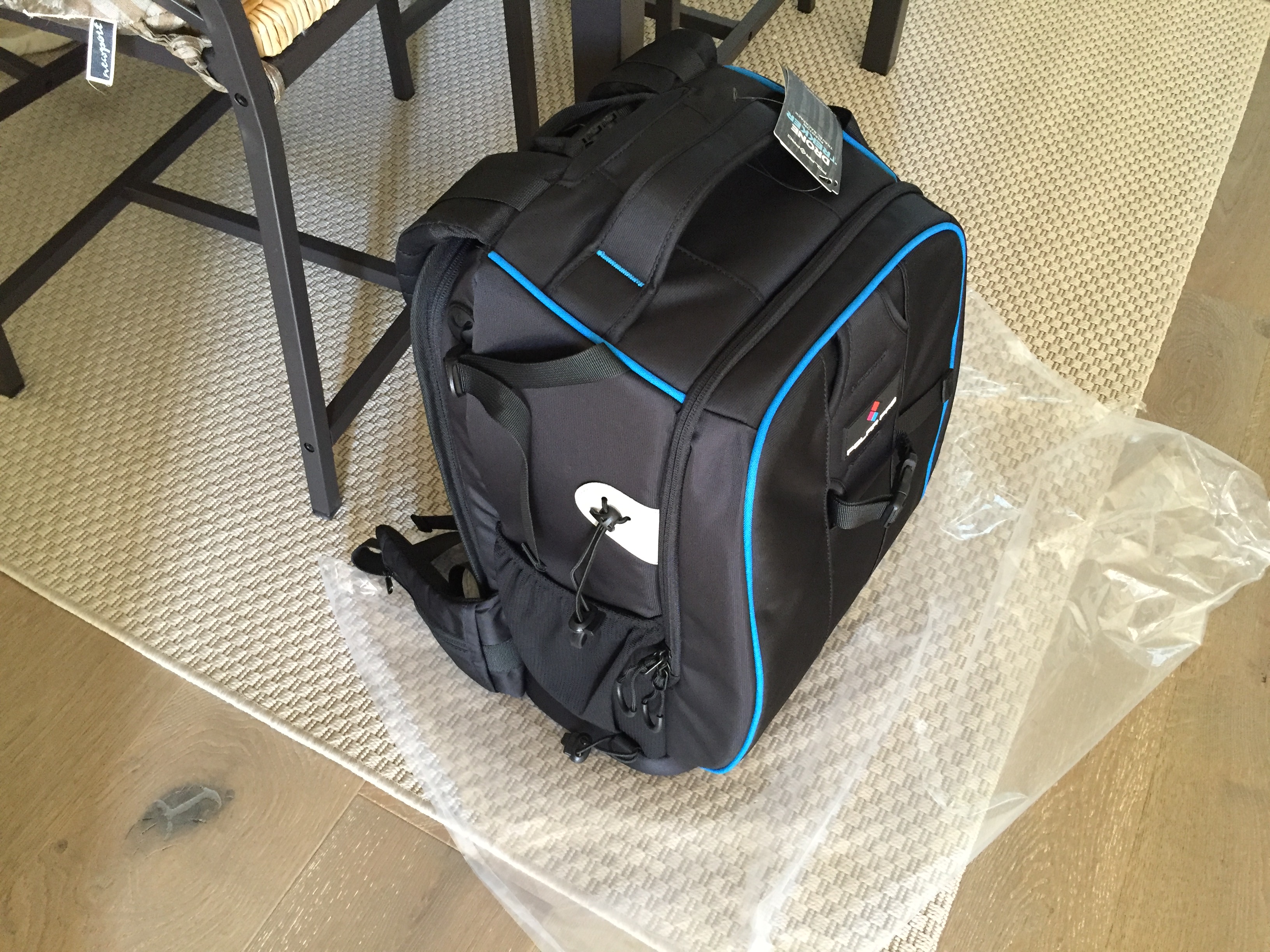 Last edited: