Hi everyone, my Phantom 3 Pro gimbal always ends up in awkward position when I turn on the drone. I have heard that many people got same problem and they fix it by adjust the halfmoon-shaped shaft on the back of the gimbal.
I tried but it still ends up in weird position. And when drone is flying forward, if I suddenly turn left or right; the gimbal will lean.
Please give me some advice! The camera is still working great, only the gimbal has issue, and I don't want to replace the whole camera or bring it to my local repair shop who will charge $60-70 just for diagnostic! Thank you!
*UPDATE 1: An hour ago, I turned on the drone and suddenly its position was exactly in the center, no more lean! I took the drone out for a flight test and the gimbal was working perfectly. I could rotate it all the way by controller without it being shaking or leaning like before. However, when I turned it off and turned on again, it went back to that awkward position.
I manually re-center it and turned off then on again, and the position was perfect again. So I kept turning on/off and about 7 out of 10 times, it would go to the center as it should be. Still not 10/10, but fortunately , there was no more lean at all when it was flying.
I'm pretty sure my attempt to recenter the halfmoon-shaped shaft had partially fixed it. The next step I will try is to add the missing screw and probably replace the flex cable. I really hope I can totally fix it to the point that it will always center every time I turn it on. I will keep posting the update here, hopefully who had similar problem could find it hopeful.
*NEWEST UPDATE: I took it out again for a flight test and the gimbal started leaning again at strong wind! Very disappointed indeed. But at least I know this is repairable and no need to bring it to rip-off store. I will try with other solutions that I can find. Please feel free to give me advice! Thank you all!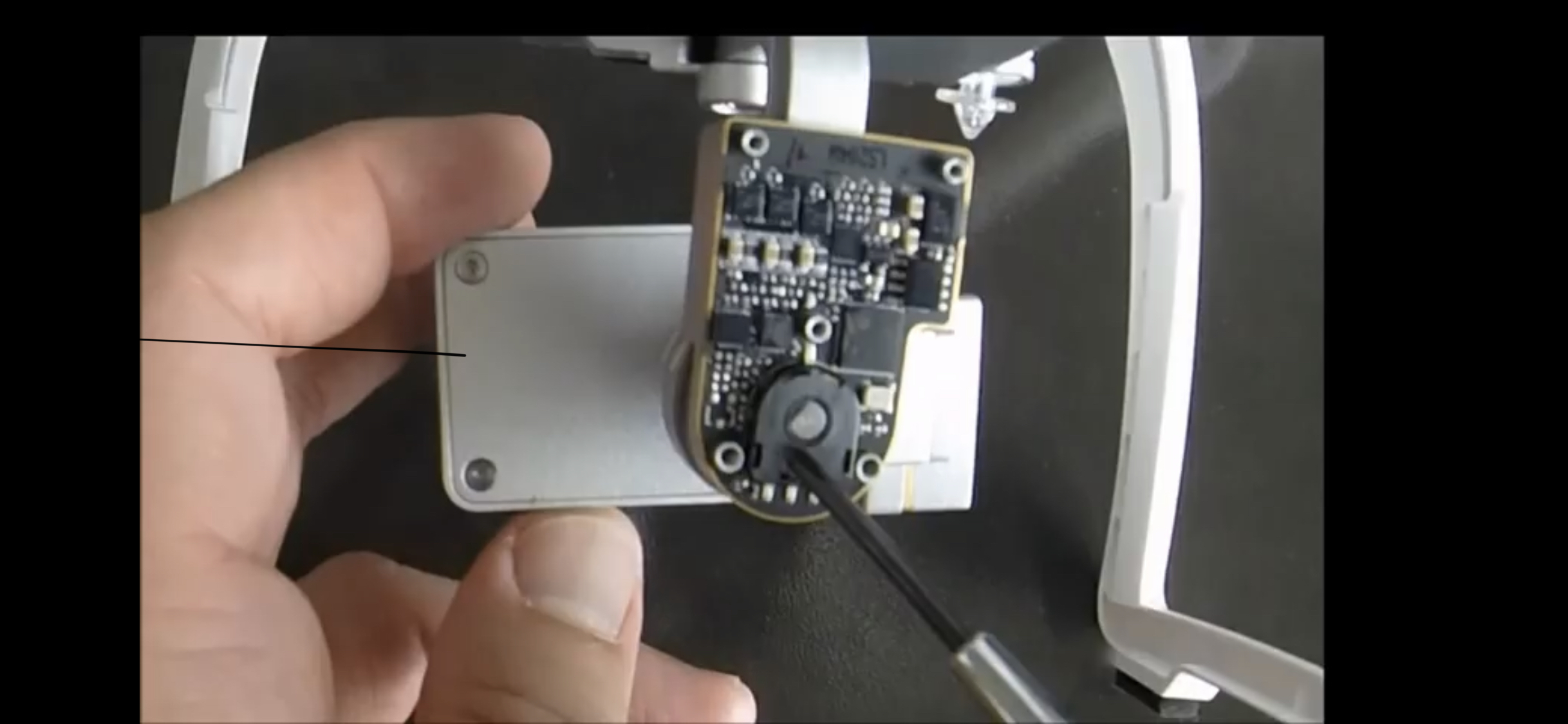 Last edited: