Joined

Feb 3, 2018
Messages

907
Reaction score

690
Age

58
Location
When mapping I use Map Pilot v2.9.2. I like the fact that I can use Shutter Priority to "hard code" shutter and ISO values. In v2.9.2, these settings are "etched in stone" and are NOT changed by the software. And though Map Pilot doesn't allow the user to change the ISO on the fly, one CAN change Shutter on the fly. The aperture adjusts automatically for a total EV of 0.0. This perfect system was "updated" (Read: screwed up) in subsequent versions. So for now, I'm sticking with v2.9.2.
The kewl thing about this work flow is that even on cloudy days I can push the shutter to 1/1600 (ISO 200). This, combined with the mechanical shutter of the
P4P
nets really great photos. Because there's almost zero motion blur (.01" Blur, according to the software), the drone flies quickly, in the 26-29 mph range.
Check out this photo. The truck on the side of the road is me and my business partner and our equipment. The truck on the right is traveling approximately 60-70 mph in the same direction as the drone. The trucks on the left are traveling the opposite direction at the same velocity, but AGAINST the travel of the drone.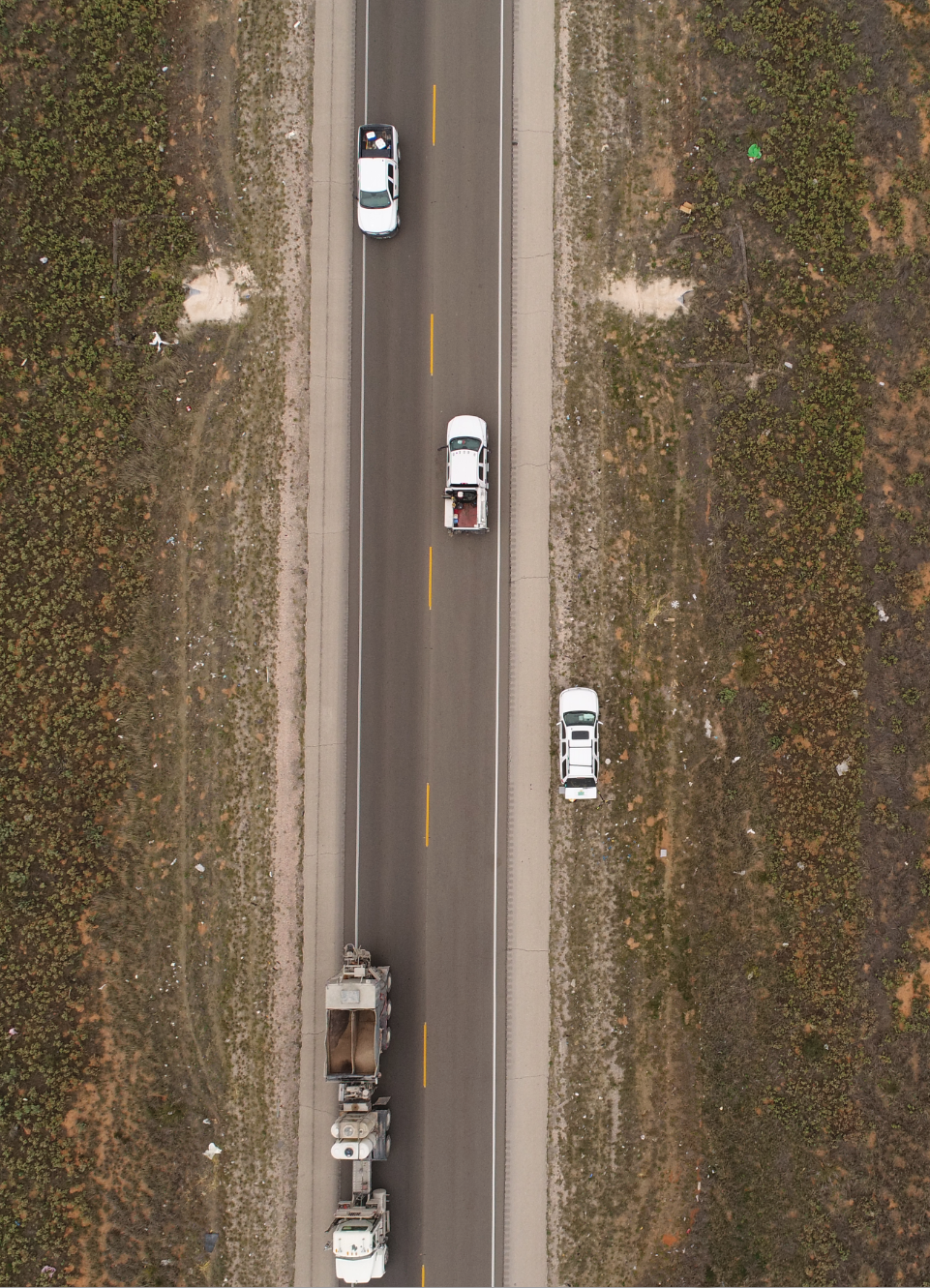 Even when digitally zoomed, everything looks pretty darn sharp: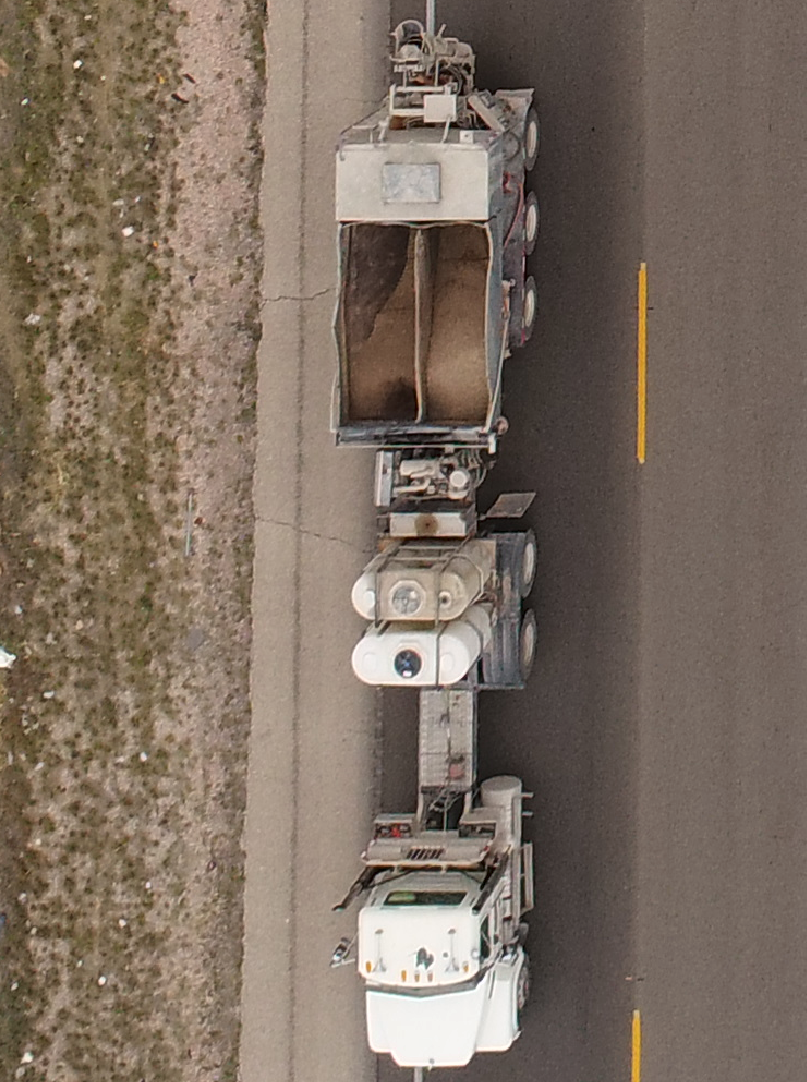 It's disappointing that subsequent version of Map Pilot screwed around with this arguably perfect camera control. The latest version (v4.1.8 as of this writing), allows the user to change all settings on the fly, but is flawed because, despite changing ISO SETTING to 200, the last time I used the software the software REPORTED ISO as 100. So...for now, v2.9.2 it is.
Discuss.
D
Last edited: