Joined

Feb 3, 2018
Messages

857
Reaction score

655
Age

57
Location
Hey doods!
So last night I built a mission in Map Pilot (v4.0.7). I cached maps and the SRTM data in preparation for this morning's mapping job, which involved a survey crew laying out 20 GCP's at a cost of thousands of dollars. However, I get out on the job site this morning and I'm met with this error message: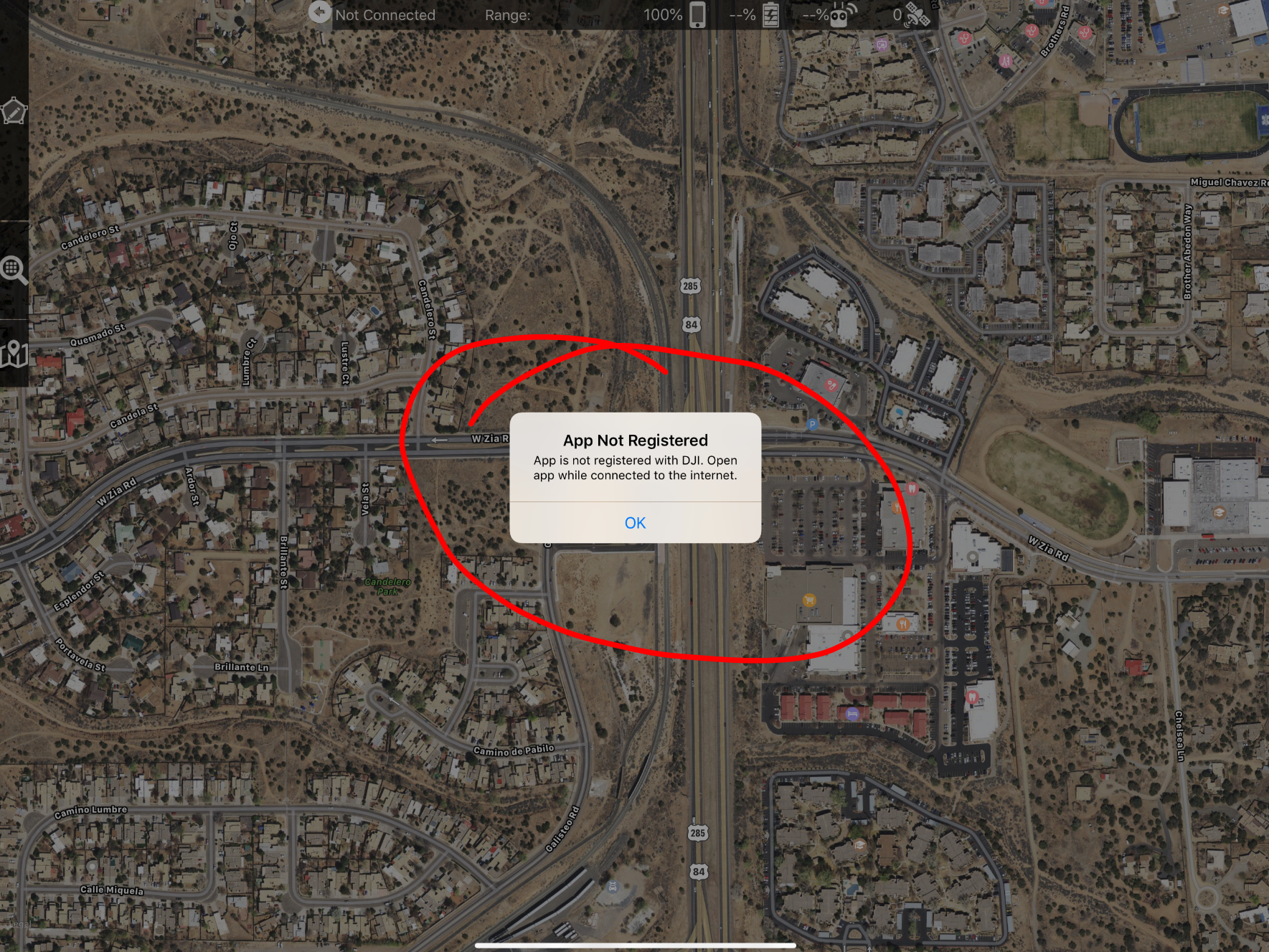 Fortunately for all of us, I know how crazy our drone world is and keep a second iPad with LEGACY APPS installed for just such occasions. I had imported the missions last night via the Flights.plist file (a HUGE feature that is no longer supported in newer versions of Map Pilot) via LEGACY iTUNES to my other iPad, which is running a legacy version Map Pilot v2.9.2 (devoid of Naziware). Because of this forethought I was able to complete my missions without incident. I have learned that the only way to circumvent software "improvements" and "enhancements" is to have an exit strategy. As they say, "Fool me once, shame on you. Fool me twice, shame on me." That said...
I basically have 2 questions:
1) Why on Earth would Map Pilot not "register with DJI" while I was connected to the Internet for literally HOURS last night??? And instead wait until this morning when I'm out on the job site 20 miles from cell service????
2) Is this going to be a recurring issue? How often am I going to have to receive DJI's "blessing" to use the third-party software that I already bought and paid for?
What a screwed up world us UAV pilots are forced to endure. The silver lining is that those without the forethought of exit strategy probably toss their arms in the air and declare, "THAT's IT!!! I'M DONE!!!" This tends to thin the herd.
Am I the only one bitten by these "better connect to the Internet or you can't use our software" bugs???
D
Last edited: