Joined

Feb 3, 2018
Messages

1,016
Reaction score

750
Age

59
Location
Hey doods!
In 2015 an Electrical Contractor friend of mine, Drew, came to me and asked about elevated utility inspections, and how that would work out with a drone. By sheer coincidence, my next door neighbor, Anthony - an engineer for our local electric company - made roughly the same inquiry. Intuitively, it made sense to me that a drone should be able to make quick work of inspecting elevated utilities. At the time the only way to inspect these elevated utilities was to hire a crew with a bucket truck, block the road, take down notes on a piece of paper and file that paper into a cabinet somewhere. Even worse, some poles have to be physically climbed, as not all poles are accessible with a bucket truck. In addition, because some inspections take place BELOW the arrestors and other components, inspectors would often miss "top rot," which is corrosion from the top down due to rain, hail, birds and other anomalies. This was not only expensive, but archaic. It seemed to me that "drone inspections" was an easy sale. I could not only save them thousands, but I wouldn't block traffic and I could produce data that could be digitally archived, accessed and shared among peers. To demonstrate this, I made a video. Remember, this was 2015. So my equipment was a Phantom 1 with a GoPro camera.
While both Anthony and Drew appreciated my video, which answered all their questions, Anthony told me that at his end bureaucracy was going to be my worst enemy. "New technology" moves slowly through the wheels of our local electrical utility provider. And needless to say, the IBEW wasn't very pleased at losing those lucrative inspection jobs.
Conversely, Drew, an independent contractor, was interested. He told me that he had an upcoming job at the New Mexico Spaceport. He asked me to draw up a proposal. This was tough for me, as I honestly hadn't a clue how close we could get to the electrical poles (called "Structures" in the industry) or how long it would take, and on and on. Like a babe in the woods, I took a "best guess" at what this job would entail, and drew up this proposal. Please notice the date: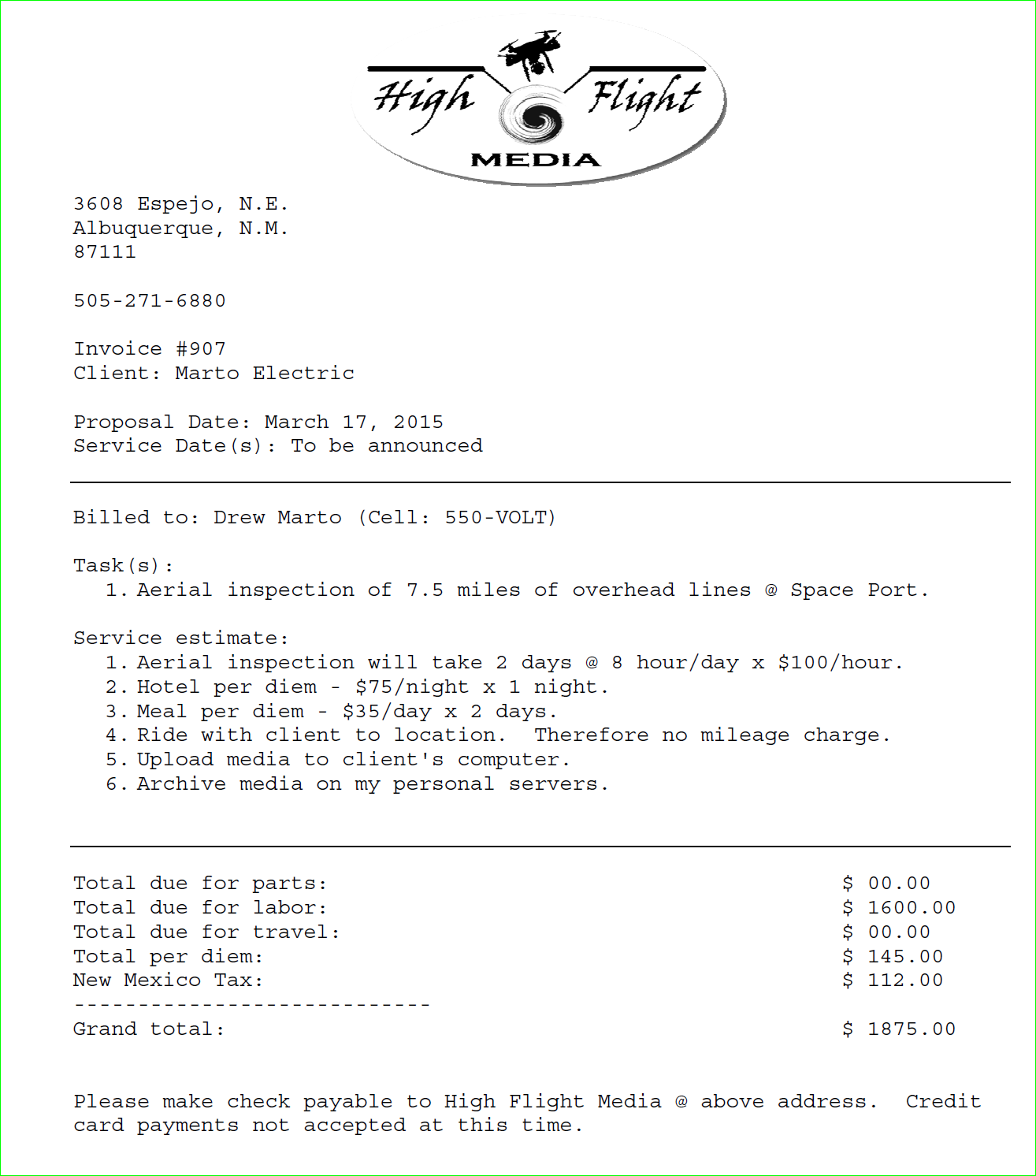 So on Thursday June 3rd - more than 6 years after drawing up my proposal - my phone rings. It's Drew. He says, "I got the contract for the Spaceport. How quickly can you be ready? Can you be ready by next week?" By sheer dumb luck, the week of the 7th was light. I checked wind reports, and Sunday the 6th looked very good, with the rest of the week coming in as "doable" all before 2 PM (when wind would pick up past 30 mph). Being an independent businessman, I knew Drew would be good with leaving Sunday.
Worth noting here is a very predictable clash in workflow styles. While I'm like most of you; very OCD about understanding the job, getting equipment ready, understanding deliverables, etc., Drew is more of a "giterdone" kind of guy - working mostly "from the cuff." I was prepared to make my case. Fortunately, Drew is a smart individual and deferred to my expertise.
Drew indicated that "a couple photos" will do. But I didn't like that idea. I pushed for 4K video because I could circle the top of the utility, grab frames and digitally zoom. Done right, this would allow inspection of every nut, bolt and wire. In addition, the metadata - which is in the form of a subtitle - would net GPS coordinates, which I could then use to plot each individual structure in Google Earth, and then export to a .kml file. Drew didn't seem to care about the .kml file, but he indicated that other entities would be looking at these files, including Spaceport personnel. Drew is a "low-tech" guy, but I know others would appreciate the clarity a .kml "map" would lend to the project.
In this screen shot, you can see that I have labeled every 5th structure and some other structures.

Worth noting, the red pins indicate a glitch I had in one of my MicroSD cards. Fortunately, I caught the glitch early and switched cards. I will never use that brand of card again. I'm sticking with SanDisk.
Here's a wider shot of the entire jobsite.

Each labeled structure corresponds to a video file: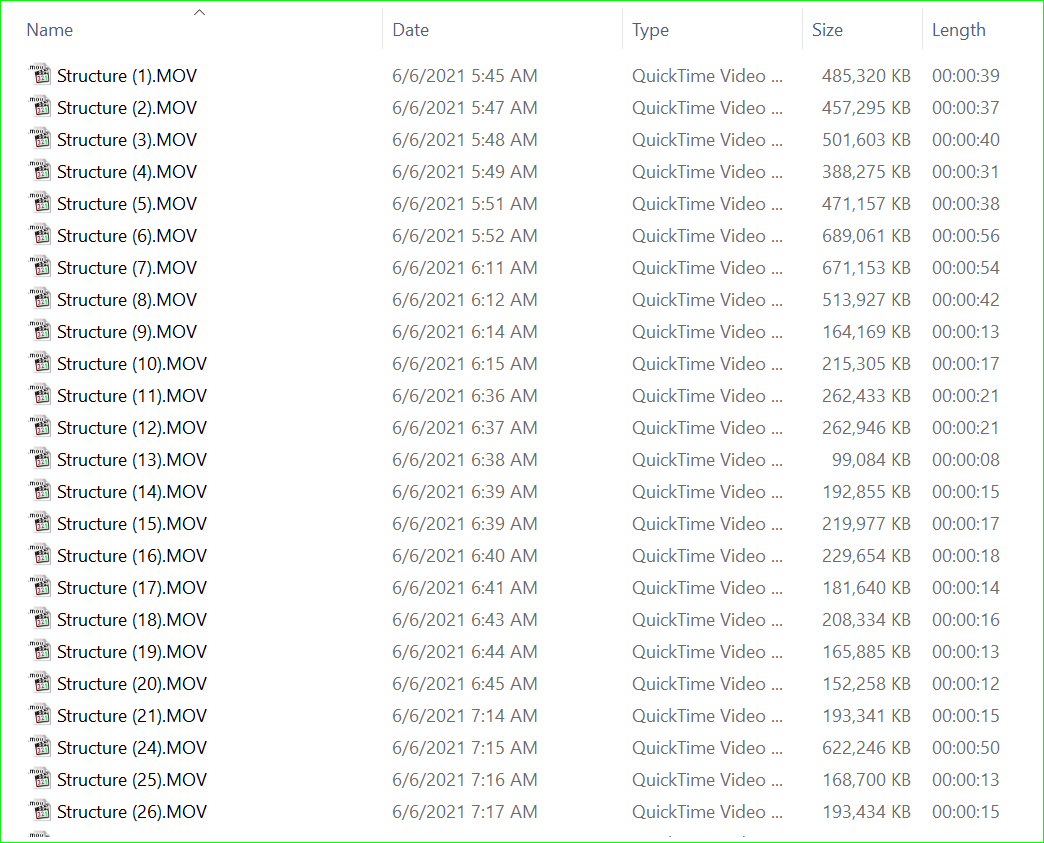 Here's Drew's rig. Note that the Can-Am UTV is brand new. It has air conditioning, power steering and a stereo. $32K. Purchased for this job.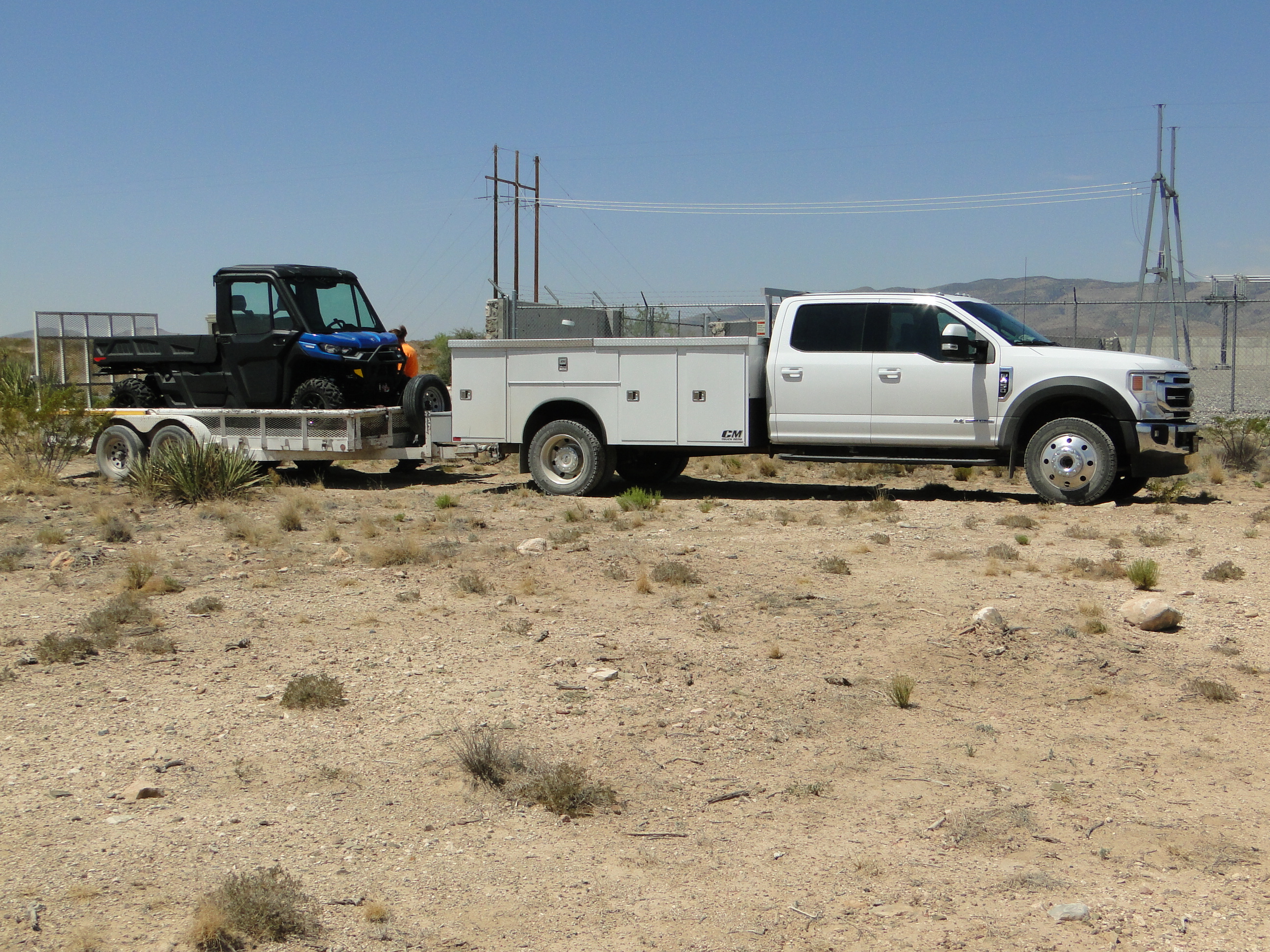 Here's a screen shot of the first pole (Structure 1). Note the GPS data...very important.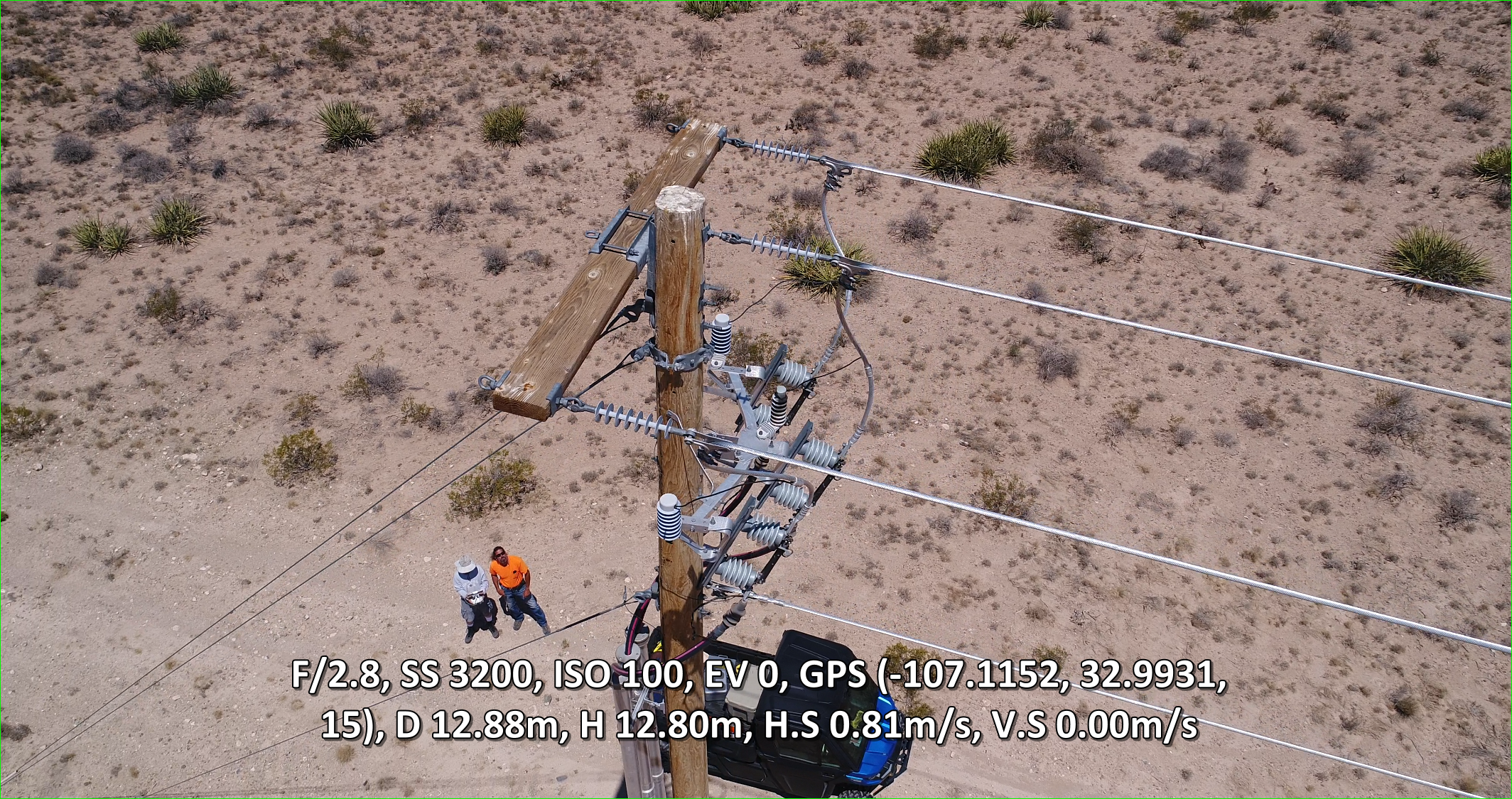 And finally, here's a screen shot demonstrating the zoomability of these videos: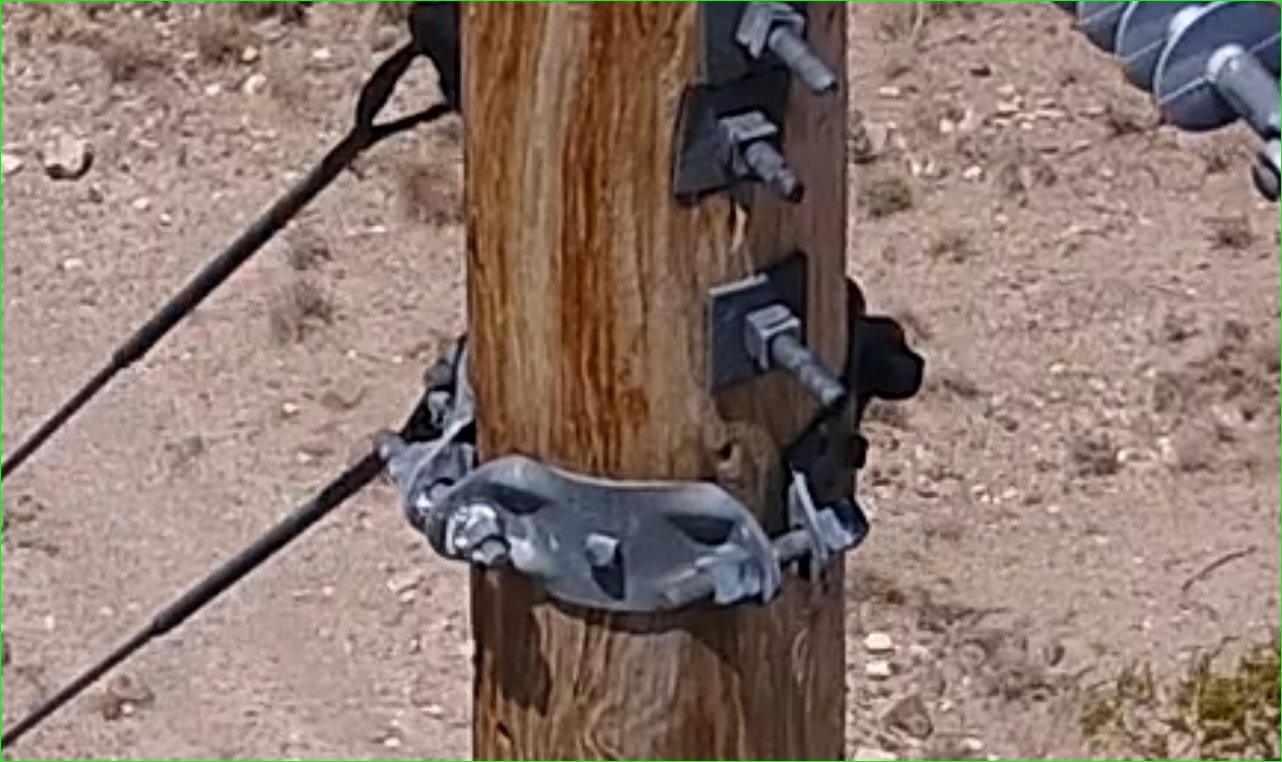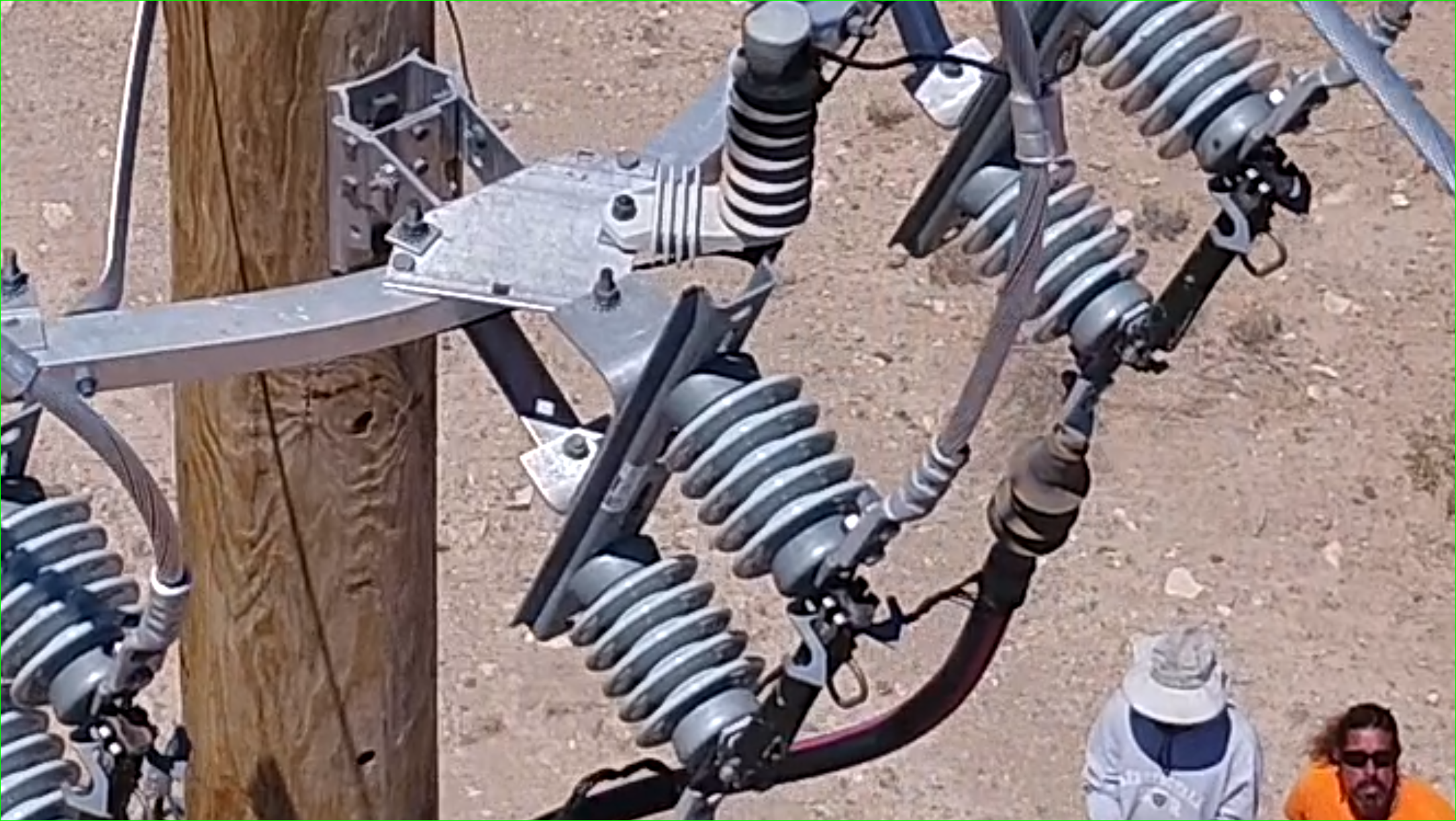 Here's my wind report notes: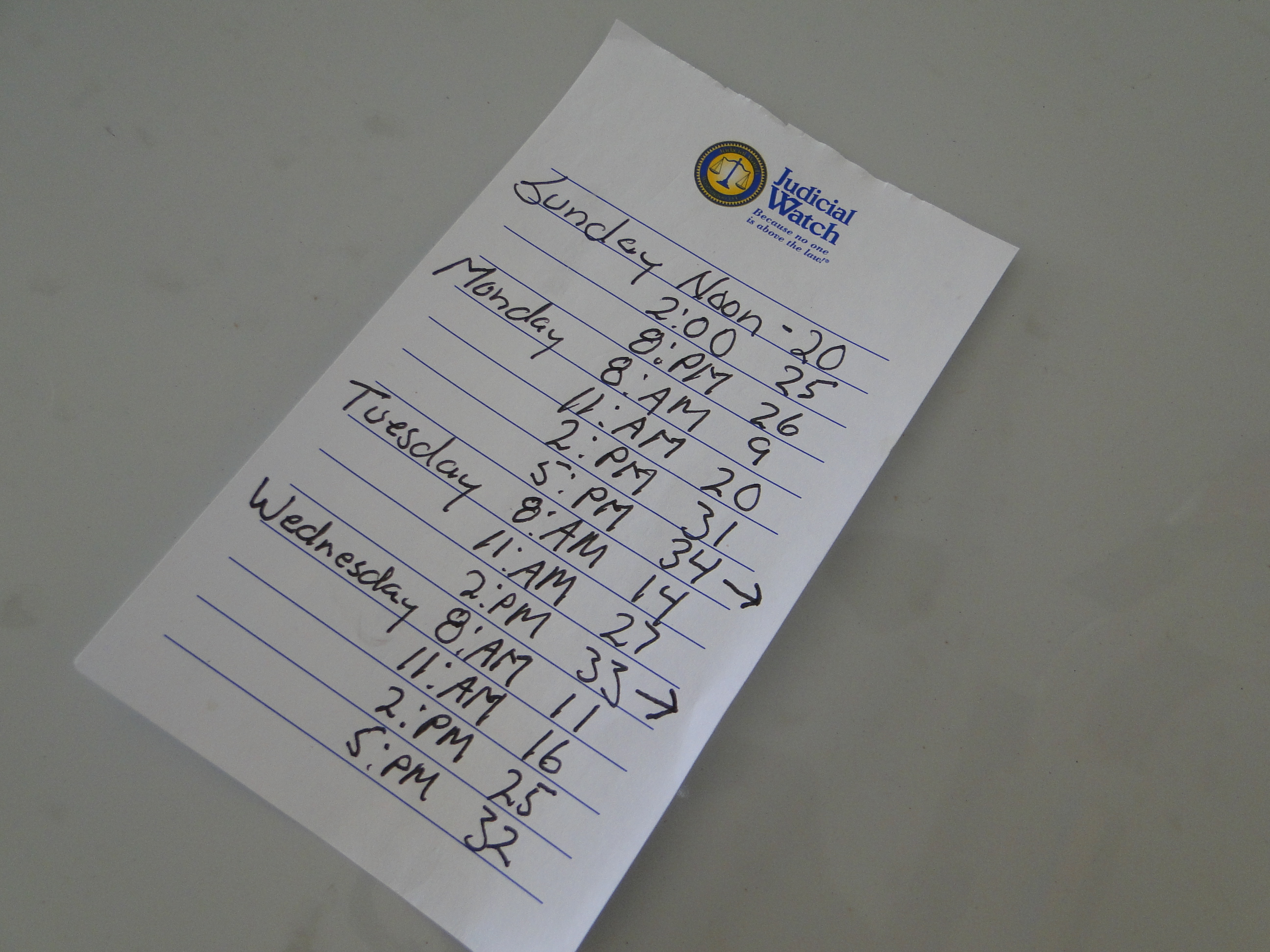 As of this writing I'm delivering a thumb drive to Drew in about an hour. In turn, he will share the data with the Spaceport people. We'll see how this goes.
Job spec's:
* 94 structures
* 5.5 miles
* Roughly 6 hours total Can-Am time over 2 days (Sunday and Monday)
* I flew the drone from inside the cab
* Though air conditioned, it was still fairly warm inside the cab
* 26GB of data
* Used 5 batteries the first day and 5 batteries the second day. I had 9 batteries with me.
* My homemade battery charger failed, as it simply got too hot in the direct sunlight in the bed. Good thing we didn't need it.
* Due to little or no cell service, we had no Internet. Fortunately, I planned for this and cached all maps and made hand notes for wind.
Oh....here's the brand new Can-Am post inspection. As you can see, it ain't new any more!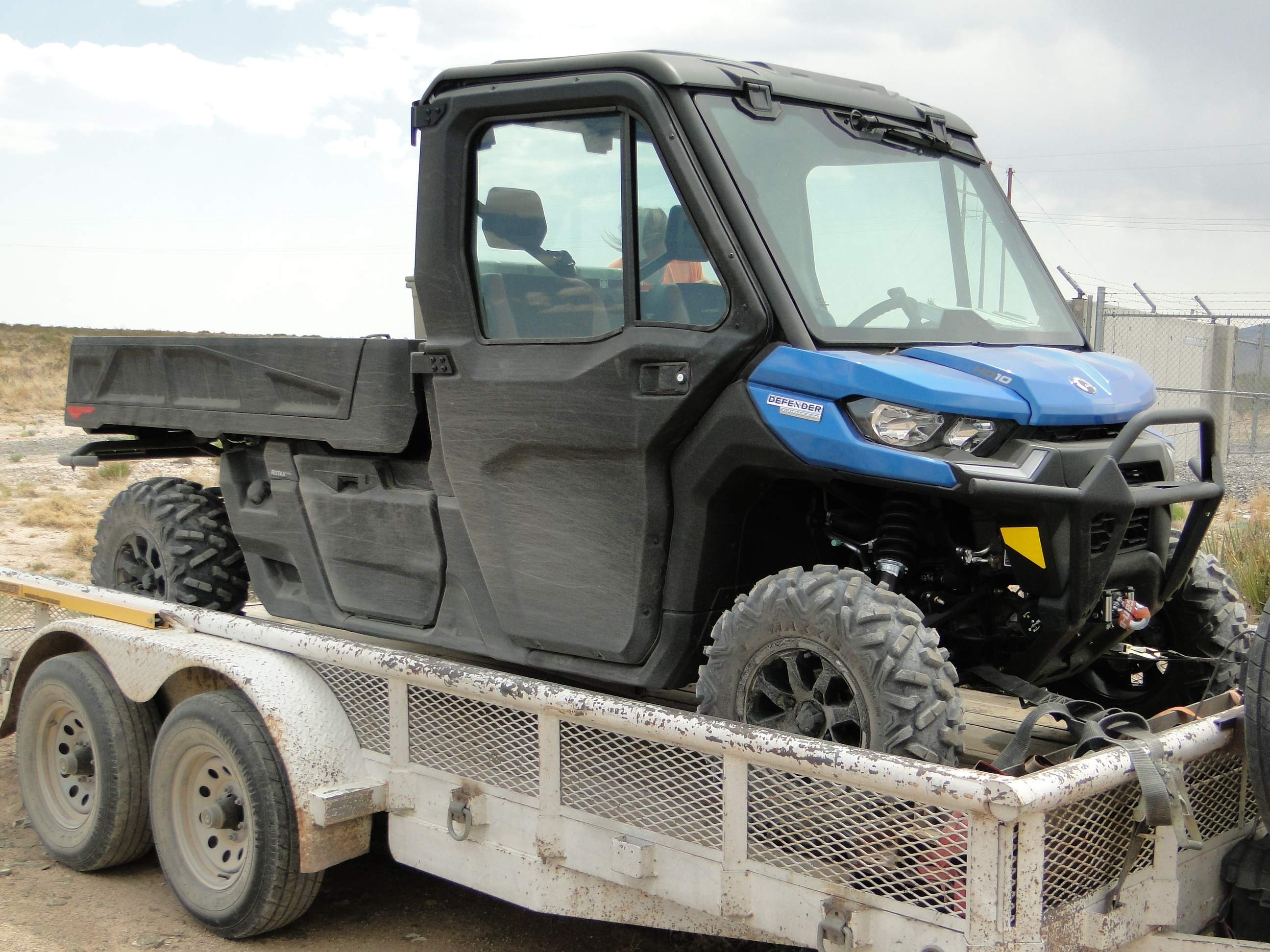 I ended up billing this out at $2500. Drew was more than happy with this because he had budgeted 5 days for this job. We got it done in 2.
D
Last edited: