Looking for some advice on how to repair a motor that is tilted slightly inward after a tree/ground interface.
When my P3Pro crashed it landed directly on the front left rotor arm. The plastic body/shell now has a slight deformation before the motor right at the seam on the lower half of the body at the narrowest part of the arm (similar to the picture below).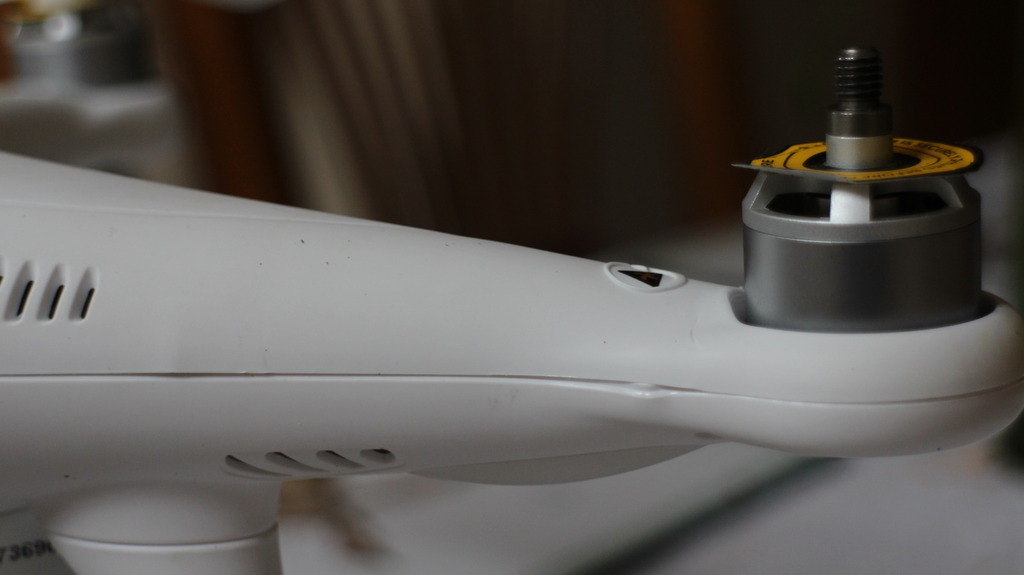 Now the tip of the rotor blade slightly contacts the top of the P3's body. Normally there is about 1cm of clearance. I haven't flown it since. I have ordered myself a new body/shell already, but wanted to try putting shims under the 2 inside motor mount screws to compensate for the body deformation and get the desired body clearance. Does anyone have any experience trying this or any videos or links that could help?
Thx.
CaptDukeLax