Joined

Nov 3, 2016
Messages

29
Reaction score

5
Age

43
Good Morning Guys.
Firstly may I say thanks for a great forum, its been a big help to me.
This is my first post, so go easy and thanks for any help you can offer.
I've had my P3S now for about 6 weeks. I brought it from Jessops and in the main I love it.
Prior to the latest firmware update I had the usual range issues, but the update helped me, I'm glad to say. I have however always had compass errors, initially I put this down to residential area interference. However I've now flown in four different location, two of which should be clear of interference and I still have issue EVERY flight.
I am running all latest firmware and latest DJI GO on my note 4.
I've also noticed that when I do a POI I get these error message on the flight log play back. Could this be linked to the compass errors?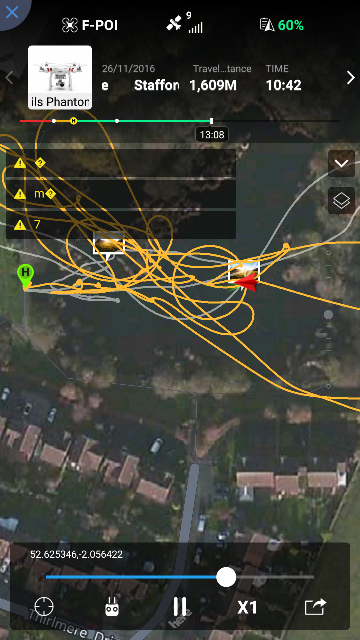 Where would I stand returning this to Jessops in your opinion and would I be right in doing so?
Many thanks, Phil.