Need help
I want control wakera gimbal with my phantom 2.
I mean the phantom software show "gimbal page" like that: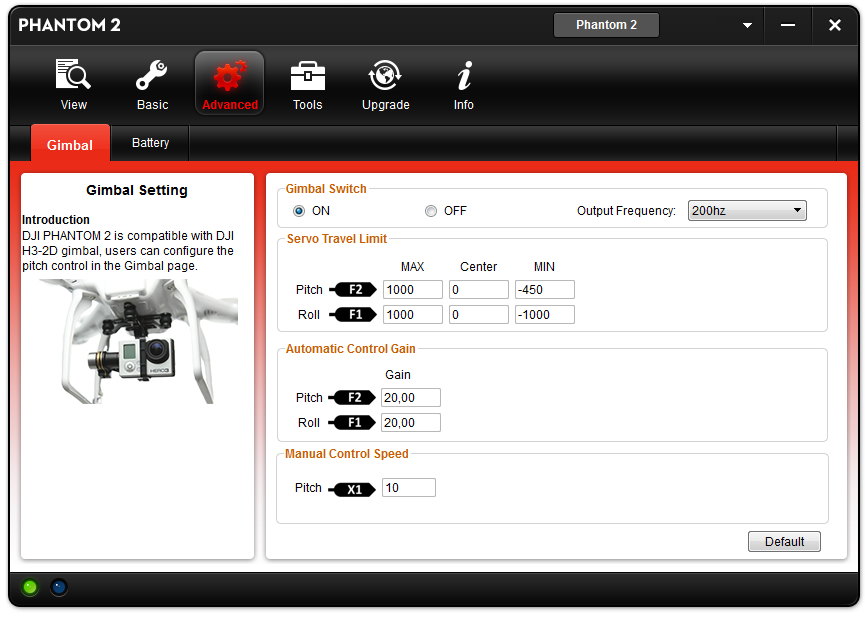 But no, it show like that: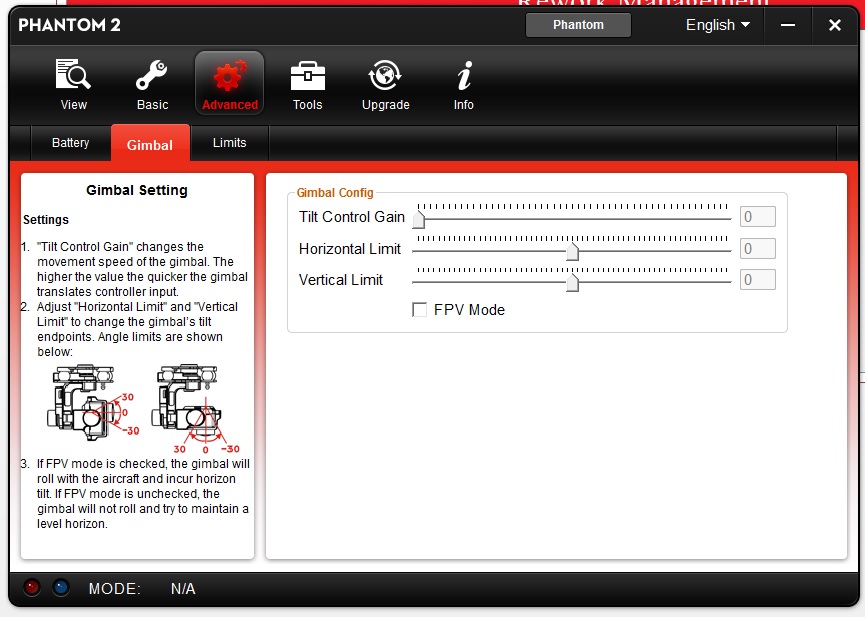 And now, when i connect wakera tilt on F2 port, the tilt moving is double (so sad).
How to make the "gimbal page" show like 1st image? or how to stop double tilt?
Thanks everybody!