Joined

Dec 19, 2013
Messages

1,017
Reaction score

214
Location
PadHat for Ipad air
Ok got mine and installed it let me say the ipad air version is just ok, not great
Due to its size the sides bow out and this drops the top down to where you have to almost have it laying flat on the controller to see under it therefor it makes you lay the antennas down a few notches.
Also you will have to use the hook and loop on ipad front screen to keep sides attached in any wind as the sticky stuff just lets go. its kind of annoying having the little Velcro squares on the ipad when not in use for p3
The magnetic holder on edge works good but really not a issue as it goes into the clamp anyway
I tried adding a small piece of wire into the sides to help hold up but this has had little effect
I think for our purpose if the sides had a hard insert in them it would work perfect but would limit the fold up to just in half (this would be ok as would still fit in most cases)
My recommendation is it will do if nothing else available and is light weight but the angle is tuff on the controller.
I also have this one:
http://www.ebay.com/itm/261808442882?_trksid=p2057872.m2749.l2649&var=560671871528&ssPageName=STRK:MEBIDX:IT
and although I had to cut a little out on back to fit into controller holder and is a little heaver I do like it better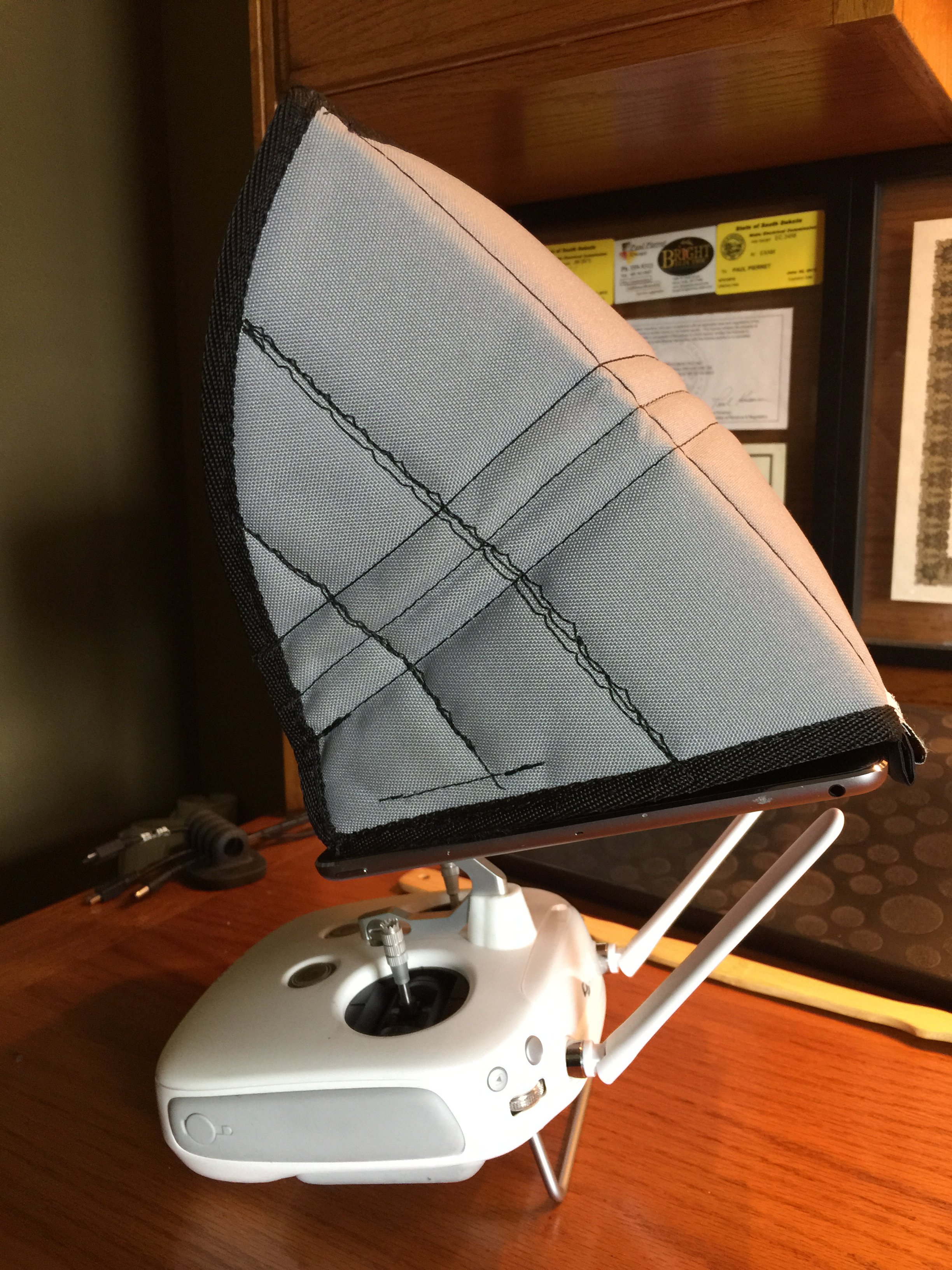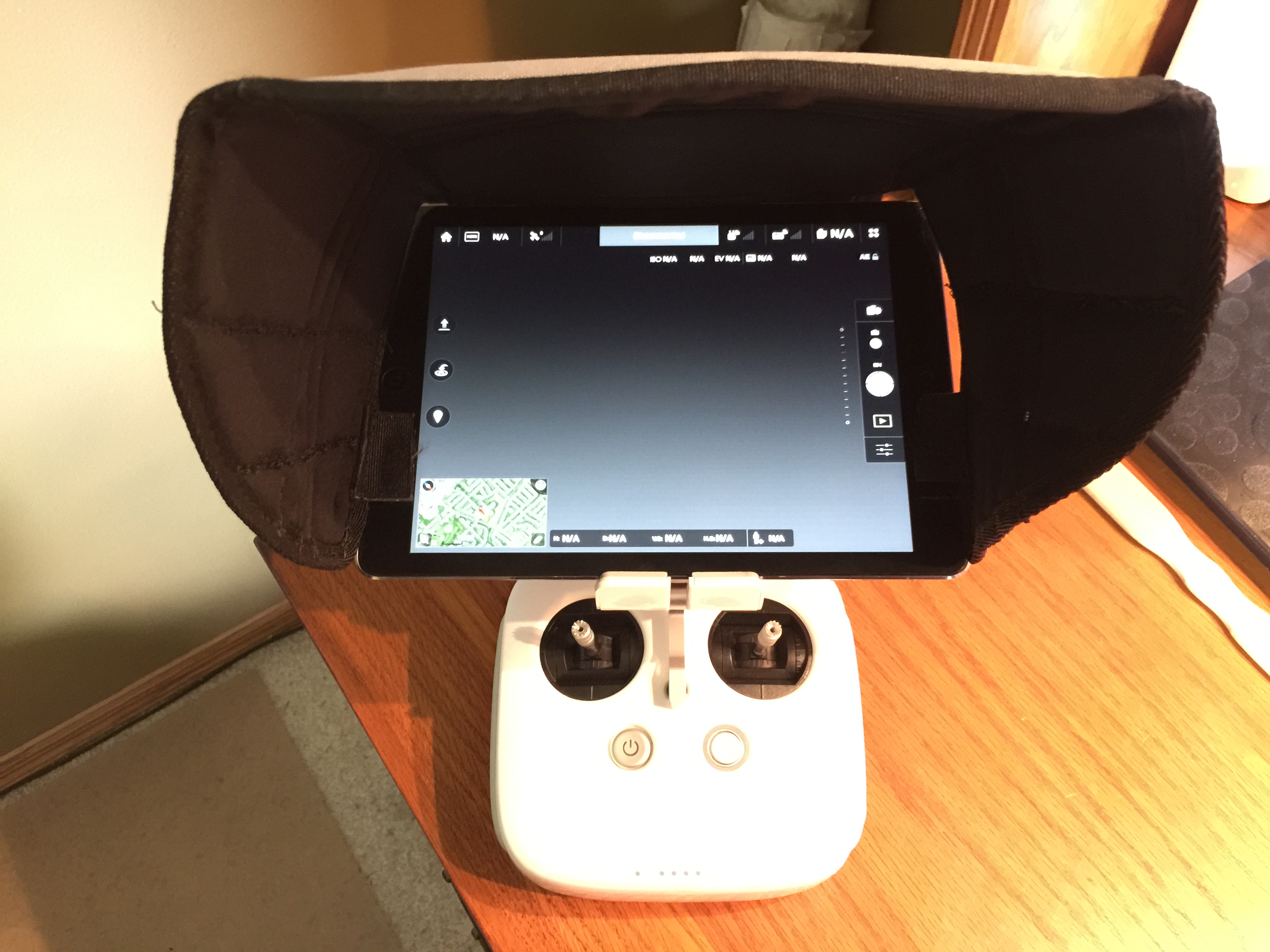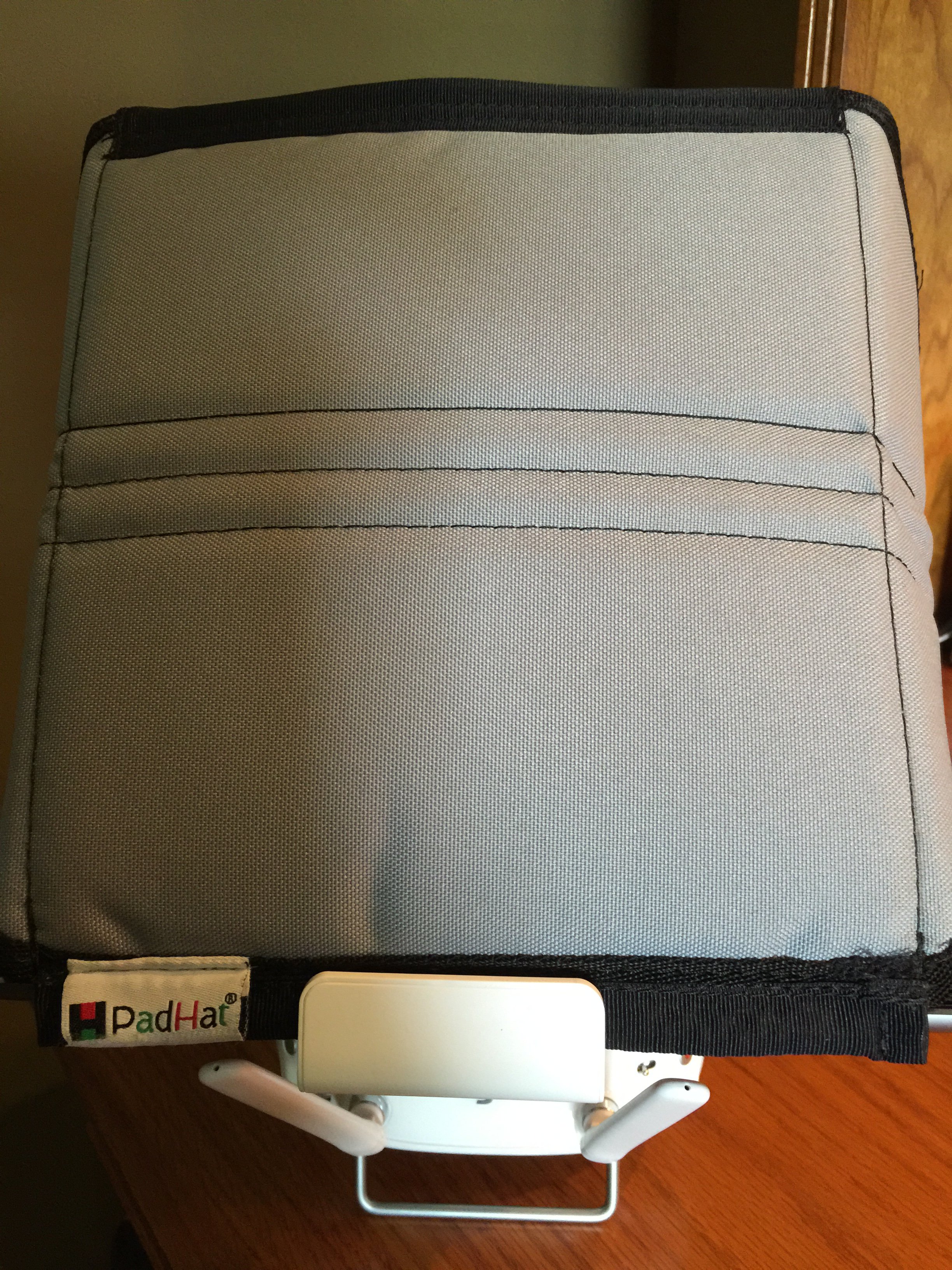 Last edited: