Joined

Apr 10, 2016
Messages

512
Reaction score

169
Location
Here's a quote ( Italics) from the proposed regs 15 July Gazzette (Canadian Gov't website) This applies to "SMALL UAVs" >1kg . . Like a
Phantom 4 Pro
. (1.3kg)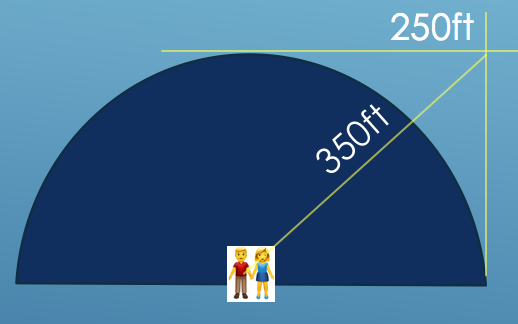 "
902.18 (1) No person shall operate a small unmanned aircraft at a lateral distance of less than 250 feet from another person, except from a crew member or other person involved in the operation, unless

"(a) the aircraft is operated without creating a hazard to persons or property on the surface;

"(b) the aircraft is operated at an altitude above 250 feet AGL ; and

"(c) the aircraft is operated at a ground speed of less than 10 knots (11.5 mph ).

So let me see if I got this:
I can fly less than 250ft away from people if I fly slowly and stay 250ft above . . say What? So if I want to get closer than 250ft I have to go 100ft further away first . . . and for under 1kg it's 100ft. Now I'm glad I own a Mavic too. It's not the dark 250ft blue bubble it's a cylinder.