Last week, I got a "Low battery temperature, warm or replace the battery" error. I was outside, in about 0C weather with the dog running around splashing slush on everything. I wiped off the slush (just a small piece above the battery compartment), put the battery in my pocket, ran another battery and then put the 'cold' battery back in the Phantom and flew around without problems.
This morning, checking some other issues, I attempted to start the P3 again. In house. About 18C. Same error. Battery and P3 kept in a Thnk Tank case in the room.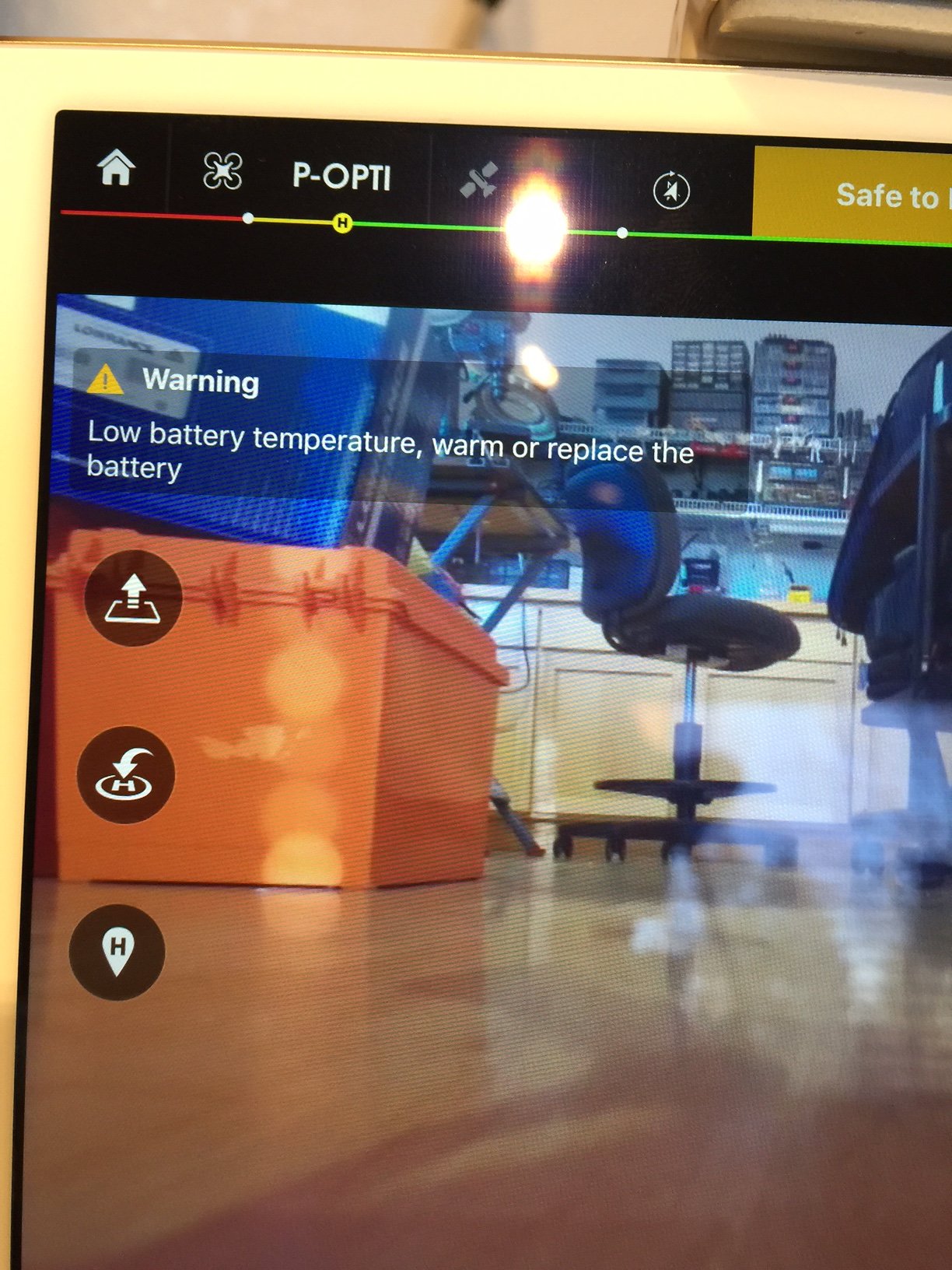 I'm pretty sure it was the same battery. Repeated the drill, changed battery, started it up, warmed errant battery by putting it in my vest, replaced the battery and - no error message.
Battery otherwise checks out. Has about 8 cycles on it.
Ideas?