Moderator
Staff Member
Premium Pilot
Joined

May 9, 2014
Messages

15,408
Reaction score

9,286
Age

66
Location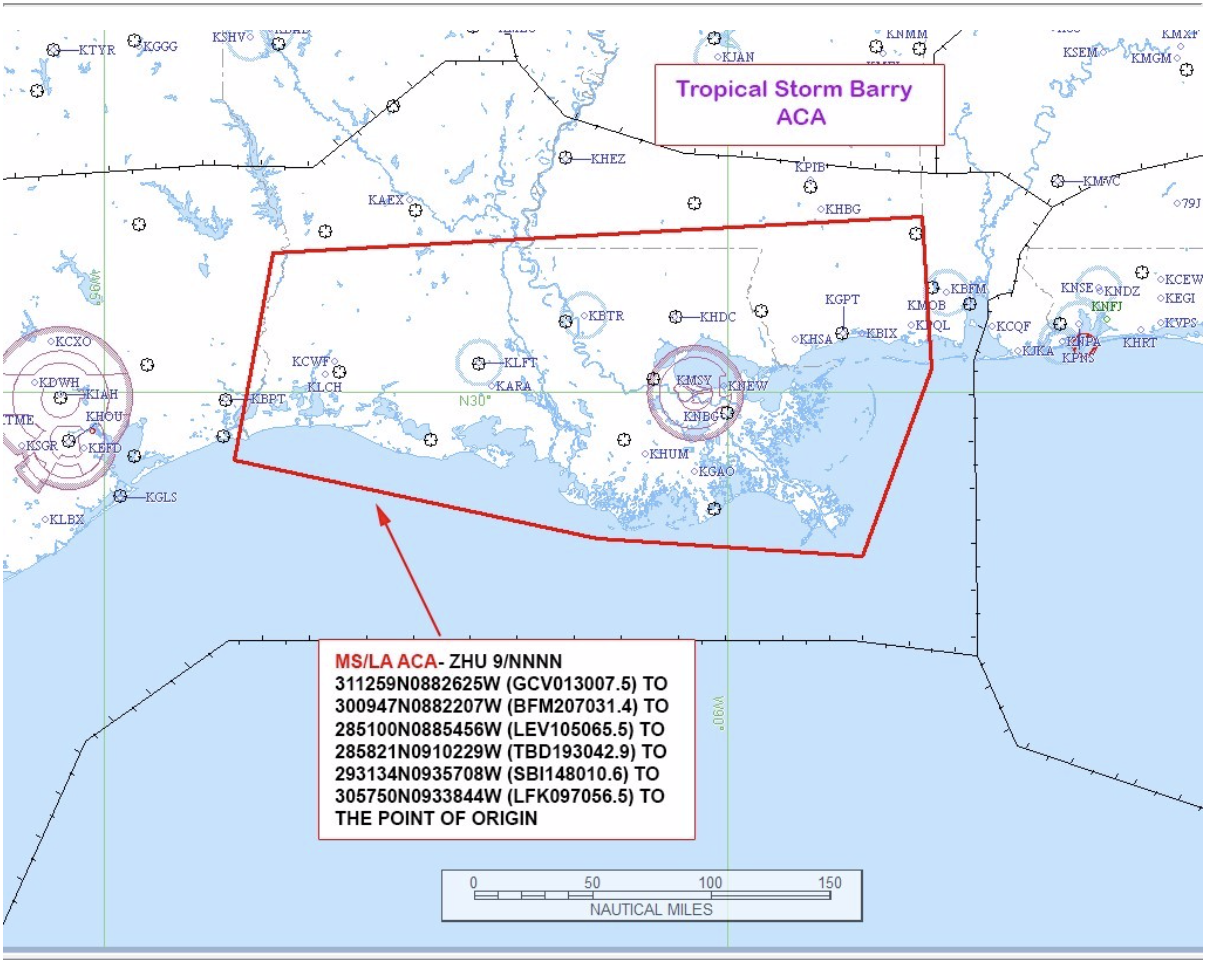 The FAA has published a NOTAM related to Tropical Storm Barry for the Coastal Regions of Mississippi and Louisiana. This NOTAM is valid from
Noon CT,
July 12 and remains in effect until 8:00 p.m. CT, July 14.
A full copy of the NOTAM is available through the
FAA's NOTAM search tool
; number: 9/0238
Drone Pilots must be aware of the following:
Avoid flying in the area unless conducting an active disaster response or recovery mission.
The FAA may issue a temporary flight restriction (TFR) in the affected area. Be sure to check for active TFR's if you plan to fly.
Remember that you cannot fly in a TFR without approval from the FAA.
Emergency Operations and Response:
You may be able to get expedited approval to operate in the TFR through the FAA's
Special Governmental Interest
(SGI) process and is outlined in
FAA Order JO 7200.23A
.
To apply for a waiver through the SGI process you must:
Hold a current Remote Pilot Certificate under Part 107 OR;
Have an existing Certificate of Waiver or Authorization (COA).
Fill out the Emergency Operation Request Form
Send to the FAA's System Operations Support Center (SOSC) at

[email protected]

.
If approved, the FAA will add an amendment to your existing COA or Remote Pilot Certificate that authorizes you to fly under certain conditions for the specified operation.
IF YOU ARE NOT REMOTE PILOT CERTIFICATED OR YOU DO NOT HOLD A COA, YOU CANNOT FLY.