So I just got my Phantom 4 and started experimenting with video settings to see what worked best. I started by watching a ton of user videos and hearing what settings different people preferred. Not surprisingly, dlog was recommended often. However, I came across a couple of people, Philip Bloom being one, that didn't recommend dlog. Another guy actually recommended "art". They claimed that dlog made the image mushy.
Well I shot several clips using different settings. I used dlog, dlogcine (or whatever it's called), the standard profile, and art. For each of these color profiles, I shot different clips changing the contrast and sharpness settings each time.
Interestingly, it seems that dlog does kind of mush the image a bit compared to the other profiles. I actually really liked the art profile. The other thing that surprised me was the sharpness setting. Typically, I will always turn sharpness down in cameras and apply sharpness in post with unsharp mask. That usually gives the best results. However, the phantom 4 camera seems to be different. I could not bring back as much detail when sharpness was at -1, or -2 compared to when sharpness was at 0. The o sharpness setting looked better than -1/-2 with post sharpening.
Would be interested to hear some other opinions on this.
Here are some screen grabs from when I was using the art profile and changing the sharpness settings. The "w/unsharp means that I applied 125 unsharp mask to the images. So the -1 and -2 have sharpness applied. You can download the separate still grabs here:
https://www.dropbox.com/sh/m8rfigk2wrvwwtv/AAA4OMsyecYRnn1tivn6Viwka?dl=1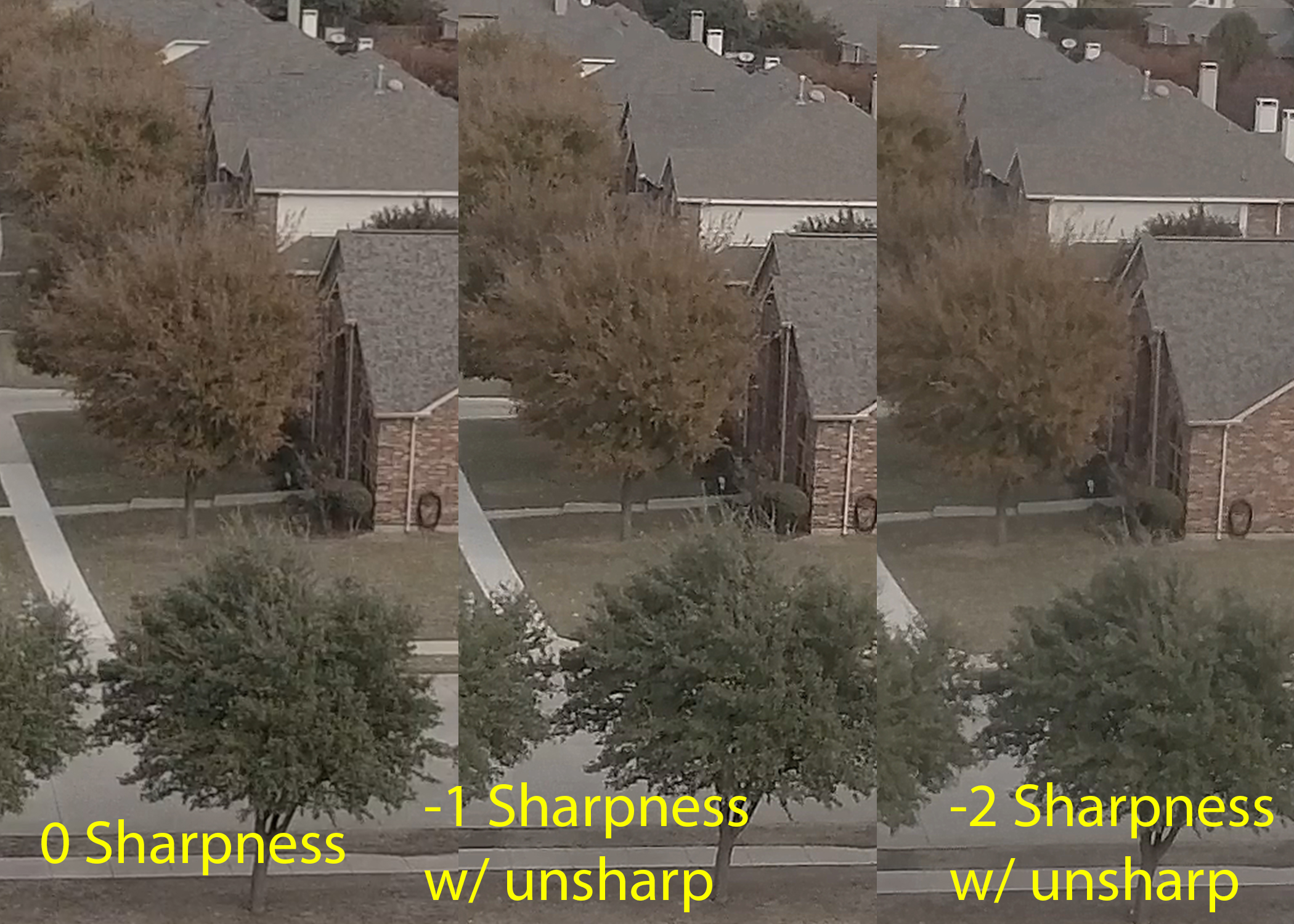 Last edited: