Selling my DJI Phantom 3 Professional bundled with many accessories.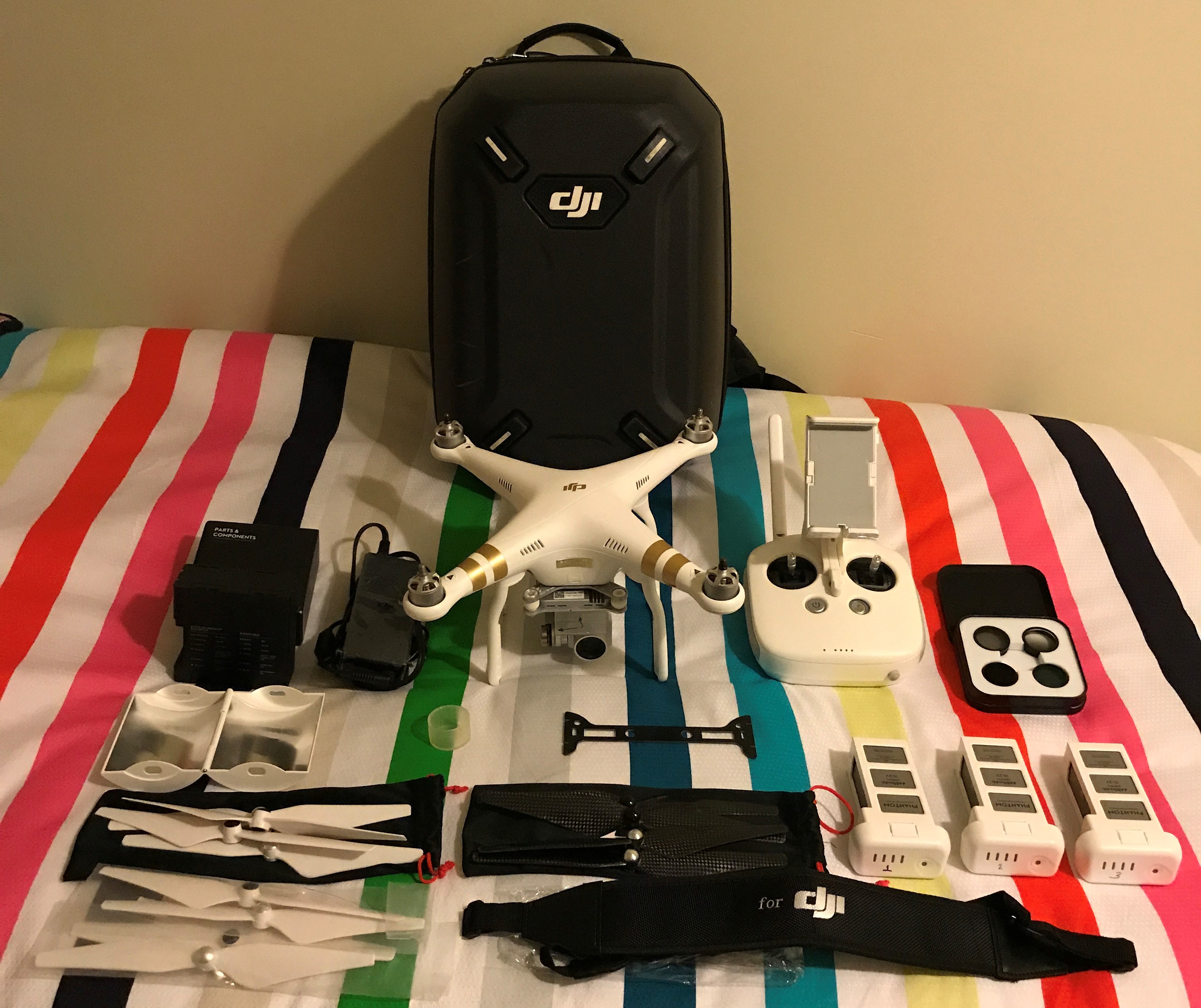 Here are the items you see in the photo:
1. Phantom 3 Professional
2. Phantom 3 Remote Control (Return-to-Home button sunk in but fully working)
3. 2 x Intelligent Flight Batteries (+1 Spare - slightly faulty)
4. Phantom 3 Hardshell Backpack
5. Phantom 3 Charger
6. DJI Charging Hub (Charge up to 4 batteries at the same time)
7. Daisee Filter Pack (CPL, ND8, ND16 & GND4 (Graduated Neutral Density 4))
8. Phantom Range Extender
9. Carbon Fiber Gimbal Guard
10. Full Set of Carbon Fiber Propellers
11. 2 x Full Set of Standard Propellers
12. Remote Control Neck Strap
Selling the whole bundle at $650. Meet up in Wellesley, MA or arrangements can be made to meet in Boston or nearby places too.
Feel free to PM me for additional details or questions. Thanks!
Last edited: