Joined

Apr 10, 2016
Messages

511
Reaction score

167
Location
First the solution: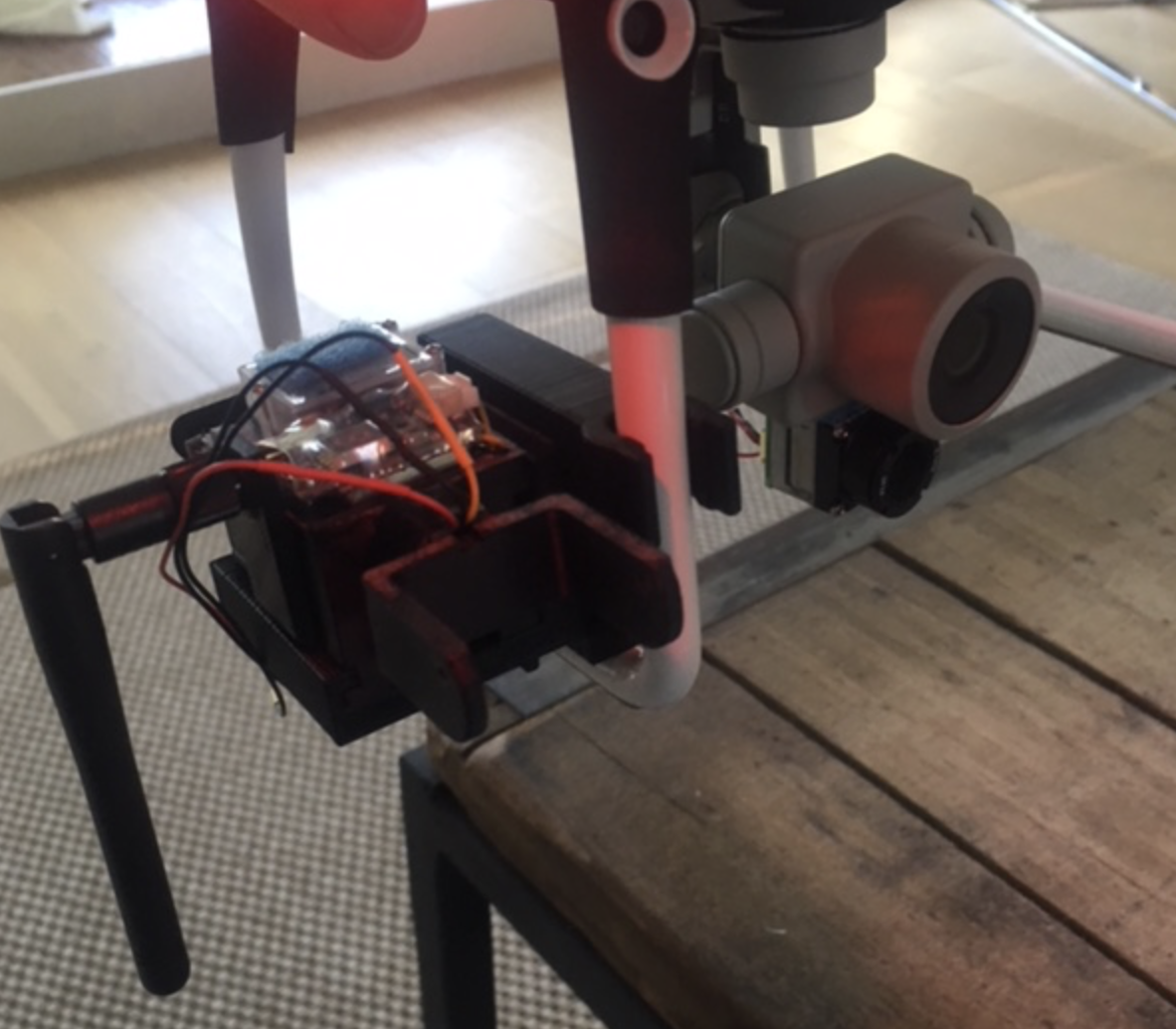 The price of a basic FLIR system (camera, gimble and controller) starts at around $15,000, but a camera alone can be that much, so this has been out of reach for most businesses who do not a budget of $25-30K. . . . So I was pleased to find
IntelligentUAS
and oemcameras offering the new BOSON line with controller boards and 3D printed addon platforms that
even work on the MavicPro
. A medium resolution BOSON320 can be around $1600USD and the 3Dprinted controller/5Ghz transmitter is $550 or less so for around $2,000 and a Phantom you can be in business.
This capability does have it's limitations though. It's a decent camera alright, but it's fixed mount so it's only as stable as the drone. That's enough to get a still shot maybe but problematic for video and worse yet if you move the drone it's flipping all over the scene and difficult to follow what you are looking at let alone something moving in the scene . . . like a car, motorcycle or fugitive in the woods.
So I made a few minor changes and cam up with this: A FLIR BOSON320 fitted to a Phantom4 Pro+ hanging off the P4P+ gimble with the DVR/transmitter components mounted on the skids ("landing gear" if you're not a heli type).
Here's the IntelligentUAS solution $2999USD - Phantom4Pro extra. It's got the camera mounted behind Phantom camera with the electronics and that has to be lower than the P4 Camera to see forward. . . that's below the skids so they add landing gear extensions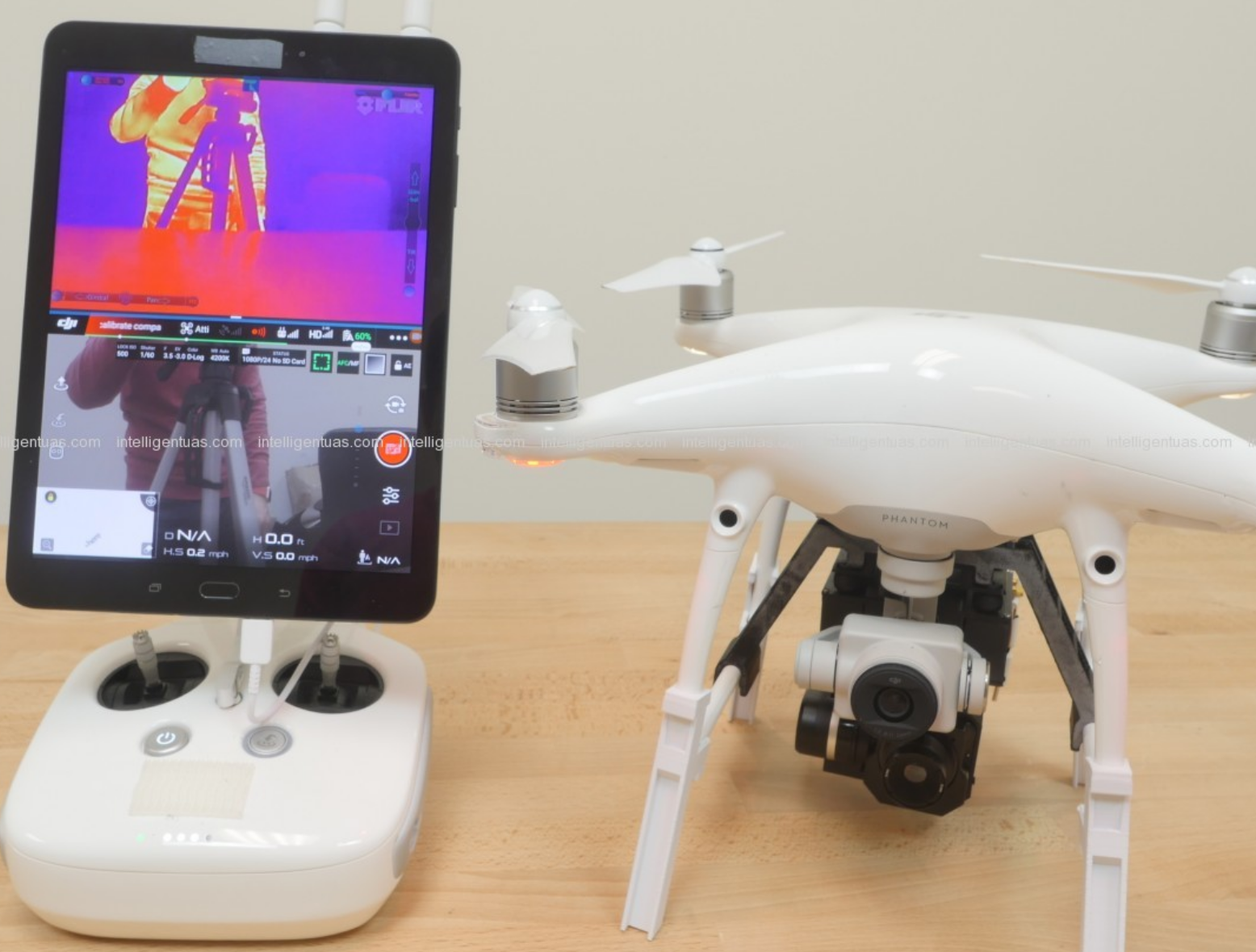 This performs pretty well but unfortunately the lack of stabilization means you have only a fixed angle looking down and every movement of the drone makes the picture jerk around unless you maintain a stable hover or flight path with no wind. Here's what that looks like.
So mounting the BOSON320 attached to the underside of the existing camera/gimble makes for much smoother video like this . . ooops have not uploaded that yet . . standby and I'll add that shortly along with some comments about why I did the mod this way.
Here's the smoother video with my modification of placing the BOSON "under" the Phantom's camera
Just remove the "tilt Box" that holds the camera and use velcro strip underneath . . . the fine wires with extra length ensure the Phantom 4 Pro Camera is not affected by any tension on them. . . and I put a second velcro tab on top of the DVR for temporary storage of the camera so it's not dangling before being mounted. The velcro mounts ensure the Phantom 4 Pro still fits in its normal case for travel and the camera can be fitted for a hand launch and recovery so you don't need landing gear extensions. Light weight and works great.
Last edited: