OK, updated this post since yesterday with more data. I sincerely appreciate the help understanding where I went wrong. This is a good and supportive community. -Dan (updated post from 11/26 -- now 11/27 6:25pm pacific)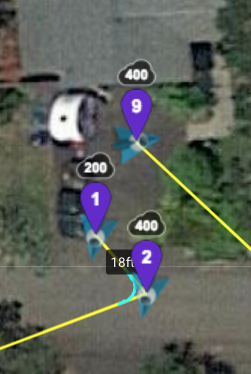 Hello folks-
Sad day for me. I live in a natural oak forest in Oregon. I've been flying for about 2 weeks in the DJI go app. All fine and very much enjoyed it. Tried my first couple of missions in litchi. Went fine. Thought I knew what I was doing. Did a mission hub for a 7 minute mission around my home and the drone lost signal and never came back.
So for the practical stuff:
- Is there any way to determine my drone's last position so I might be able to collect it?
In case curious: my mission had 9 waypoints all at 400'. My idea was to avoid hitting any obstacles of unknown height-- there are definitely trees nearby at 250'. My home has a large enough open area for take-off and landing. The mission was a loop ending right above where I started.
My theory of where I went wrong (just a guess). First my mission had do-nothing (must be default because I didn't assign it) at end of mission. This likely not a problem on its own because mission end was over my home location. I had a good home point and good GPS 11+ satelites at launch. My controller said disconnected after a minute or so of 7 minute flight (expected). My thought is I must of accidentally tapped a up/down/right/left stick near the time the drone lost signal-- causing it to hover (don't know). Since RTH wasn't selected (error on my part) in the mission, it likely hovered until emergency landling.
I don't really know what happened. I normally do lose video and later controller signal in my home area even in .5 mile area because of the tree canopy and terrain. Litchi shows a position for my drone. i tried to hike there tonight- very rough mountain terrain. Didn't make it.
So thoughts:
- Is it likely last position Litchi had is accurate given that it lost signal? i.e. If I really hike/climb to that location do I have any reason to believe it accurate? My concern is that this may be last position it had signal and not real location.
- In general is here any methods to find? My mission had 9 waypoints forming a circle with the last point where I started (also the H - home position.) I thought when battery got low RTH would happen but it did not.
Anyway, thoughts/advice welcome.
-Dan
PS: I'm running latest Litchi bought for black friday sale this weekend. Drone running one back firmware from 1.9. I had been alerted to 1.9 but was waiting a bit to see how people like.
And also FYI- I flew about 4pm today (11/26). It was daylight (mostly) when the craft was lost.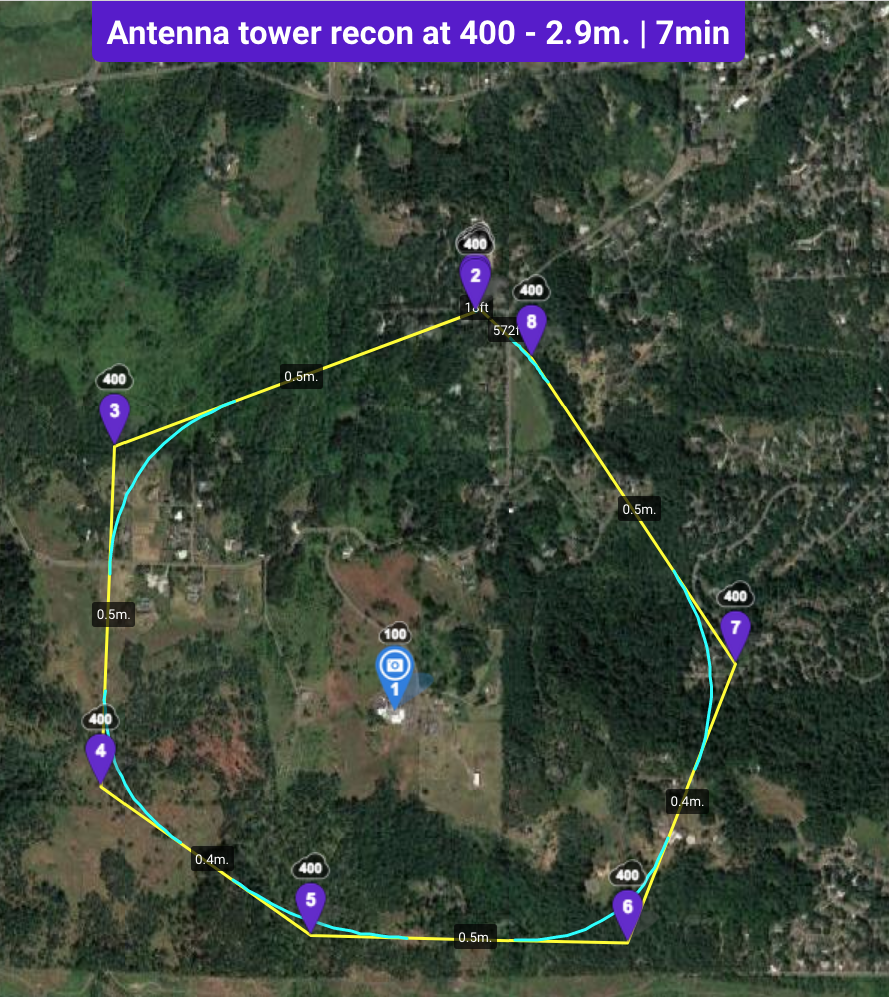 Flight Log:
DJI Flight Log Viewer - PhantomHelp.com
Here's a link to the mission:
Mission Hub - Litchi
Last edited: