Joined

Jun 3, 2017
Messages

1,290
Reaction score

804
Age

56
The pouring rain and Hail coming down was nothing compared to trying to negotiate the wind to get up into the Storm
I sent the drone up in the Pitch Black sky knowing the video would capture all BLACK but the Flashes of light told a different story.
The wind was blowing so hard I just had to throttle the Drone forward to maintain a stable position in the sky.
My original thought was to fly blind over the lake , but the Howl of the Wind said otherwise.
So I pointed it towards the Black Sky and let it hover as long as i could knowing that getting it back down was the new risk.
These are just a few of the 100 Frames from the Video taken with no POST meaning straight from the video camera.
These are not actual photographs taken but just 4K video frames.
The Electric was out: The world was pitch black - and the drone was going up.
Regrets:
Yes I wish I would have pushed the Height enough to see the lake but I could not see at all anyway and the flashes of light were not long enough to work with.
Please save all the safety speeches for the Kindergarten Class next door:
Lightning is my friend.
This was the take off pic: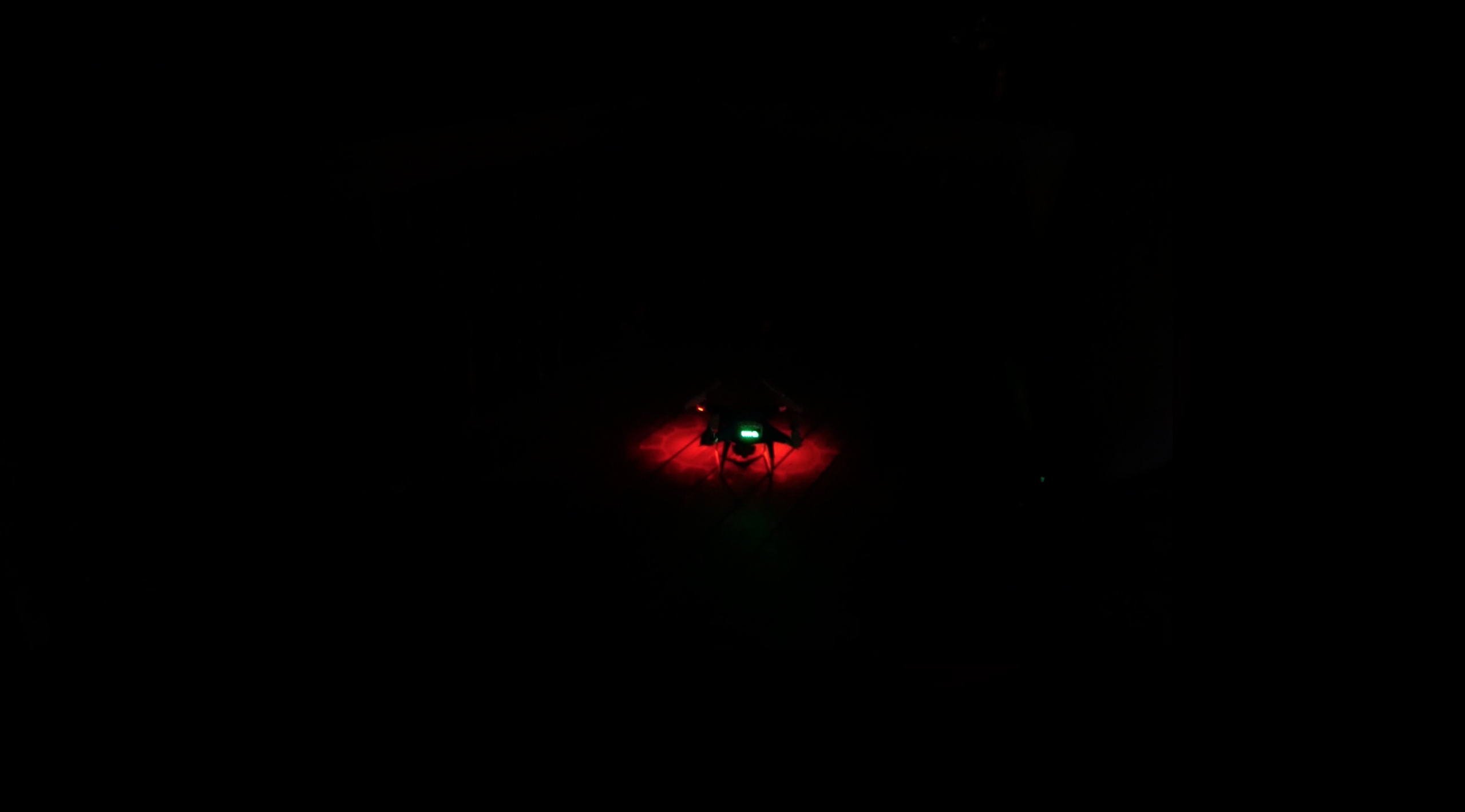 Leaving towards the lake in the pitch black , I did not get far. This was the view for most of the video: Drone is the green dot.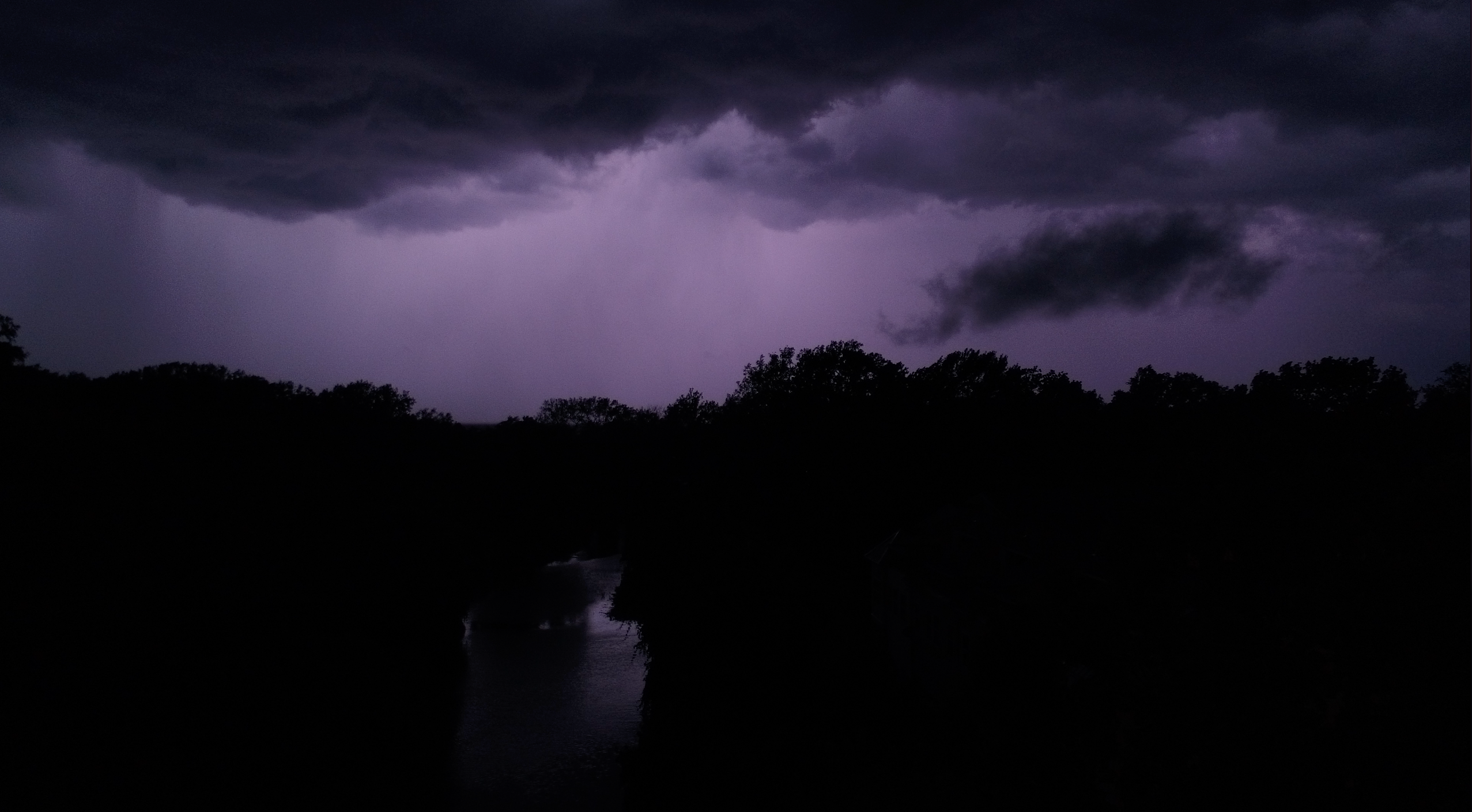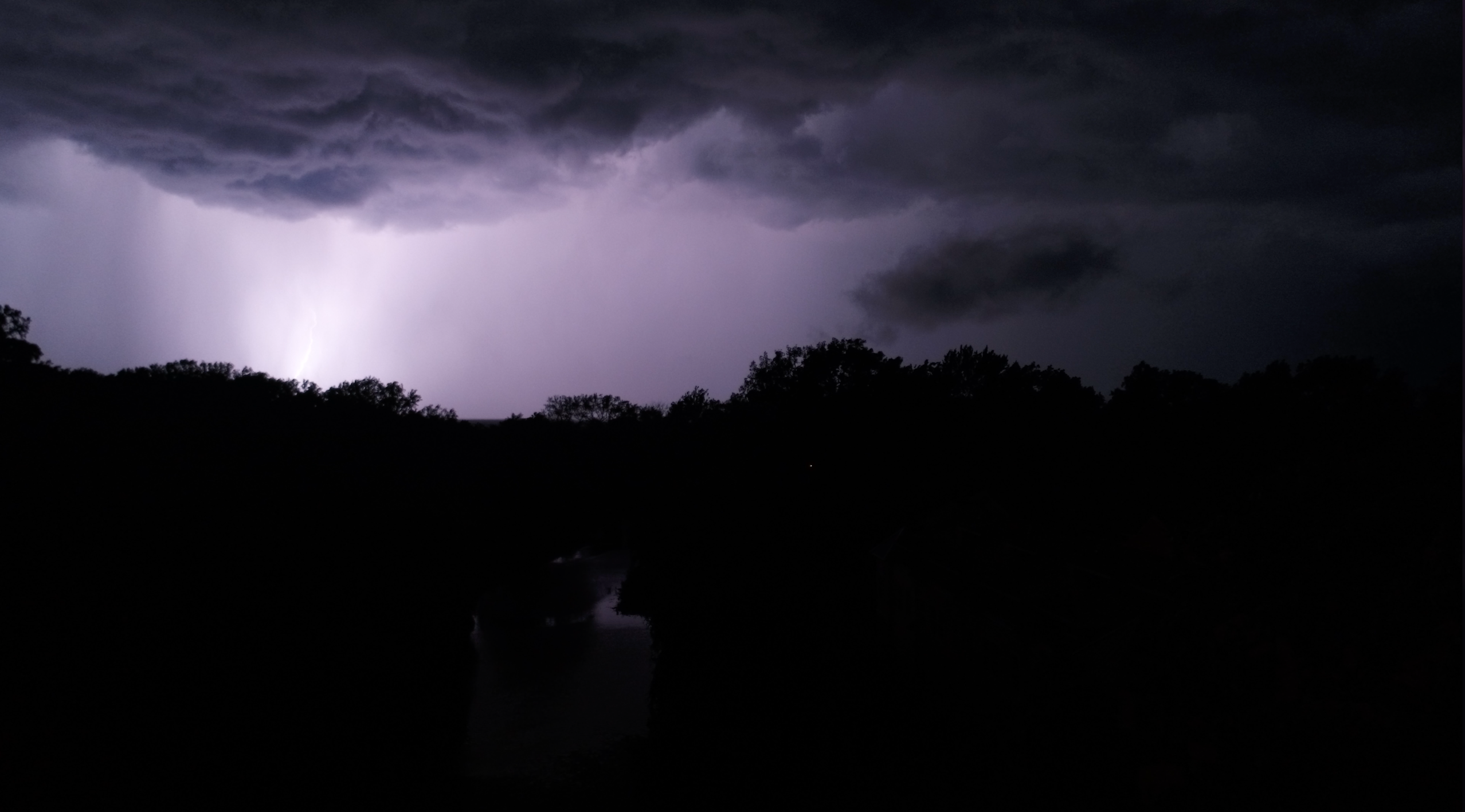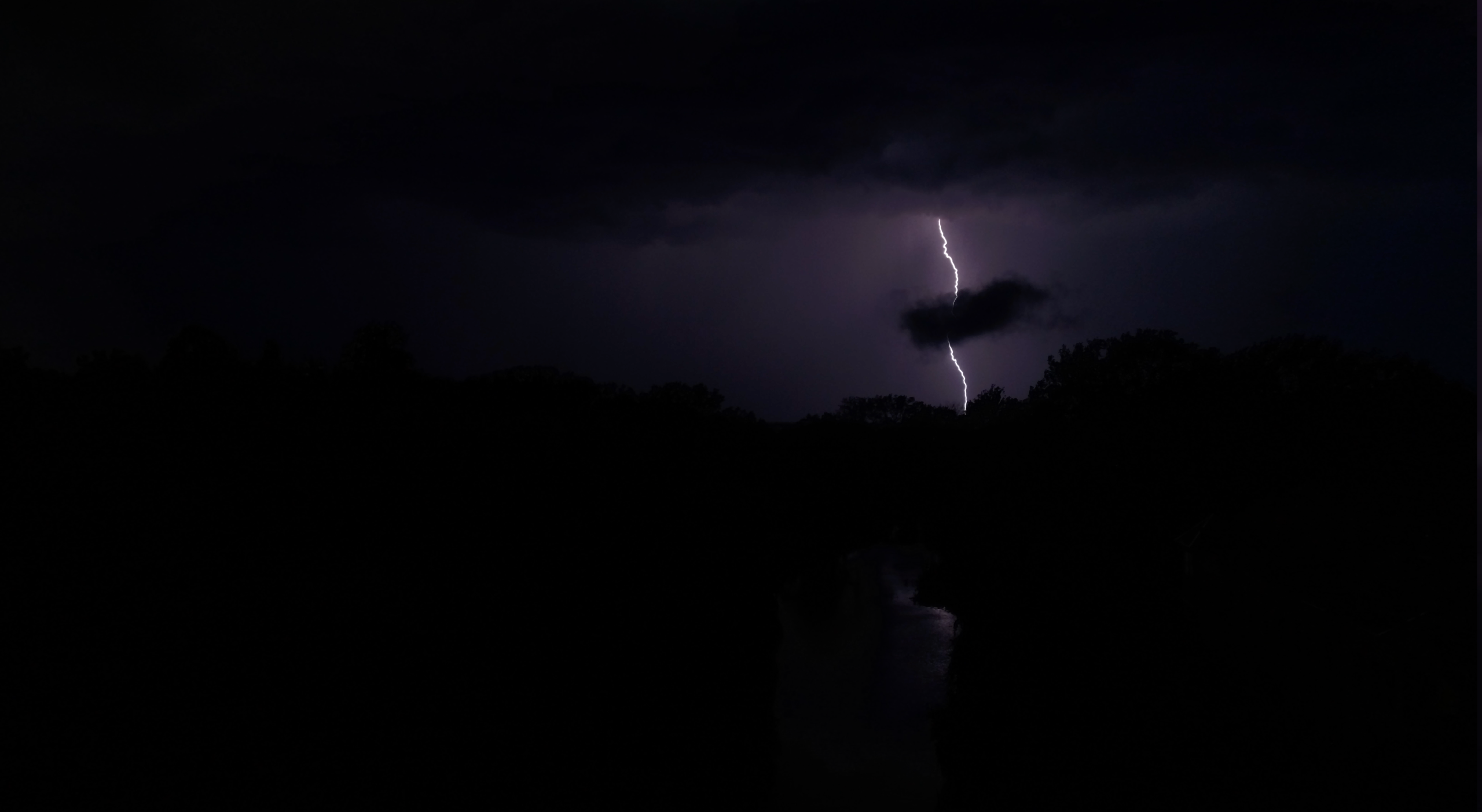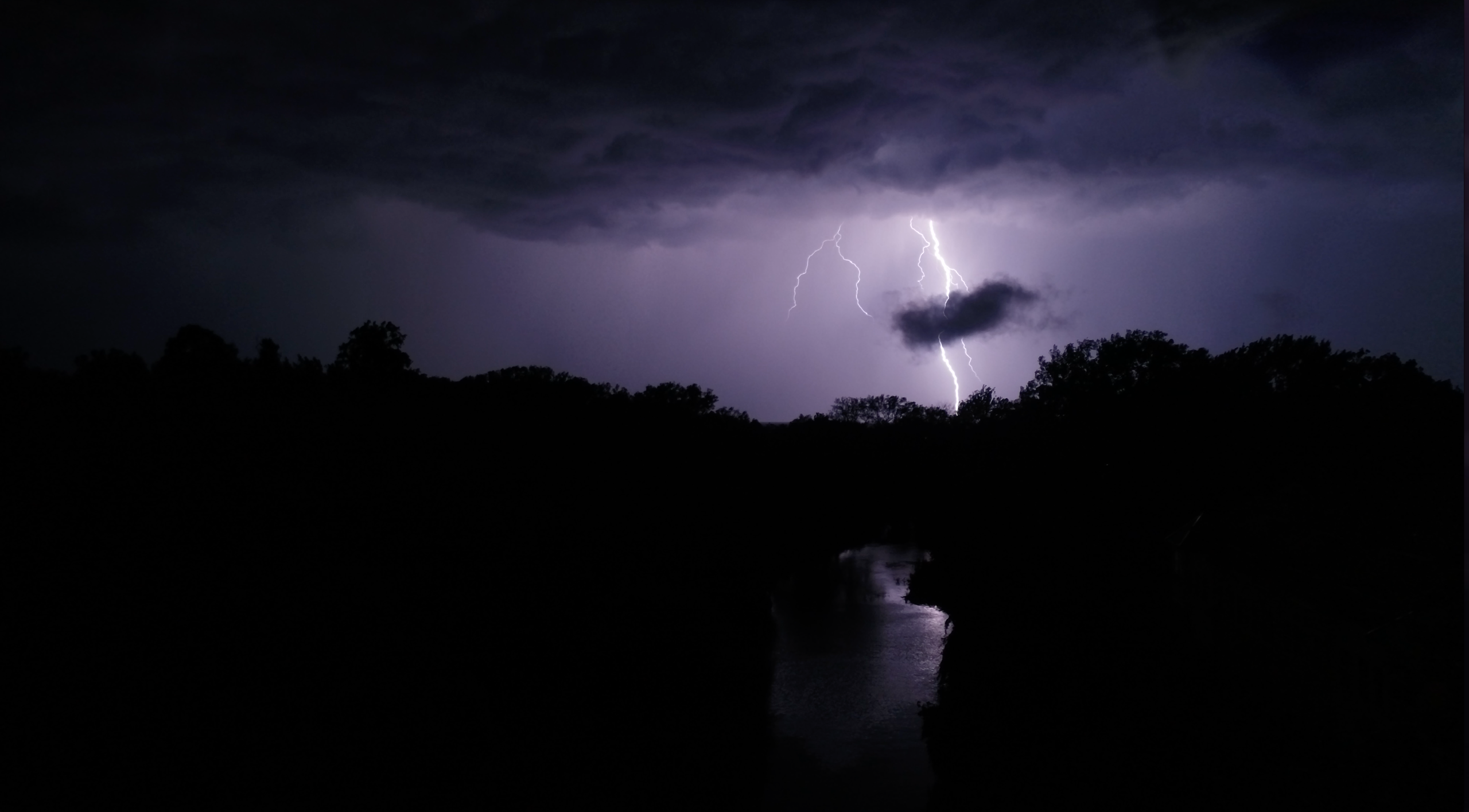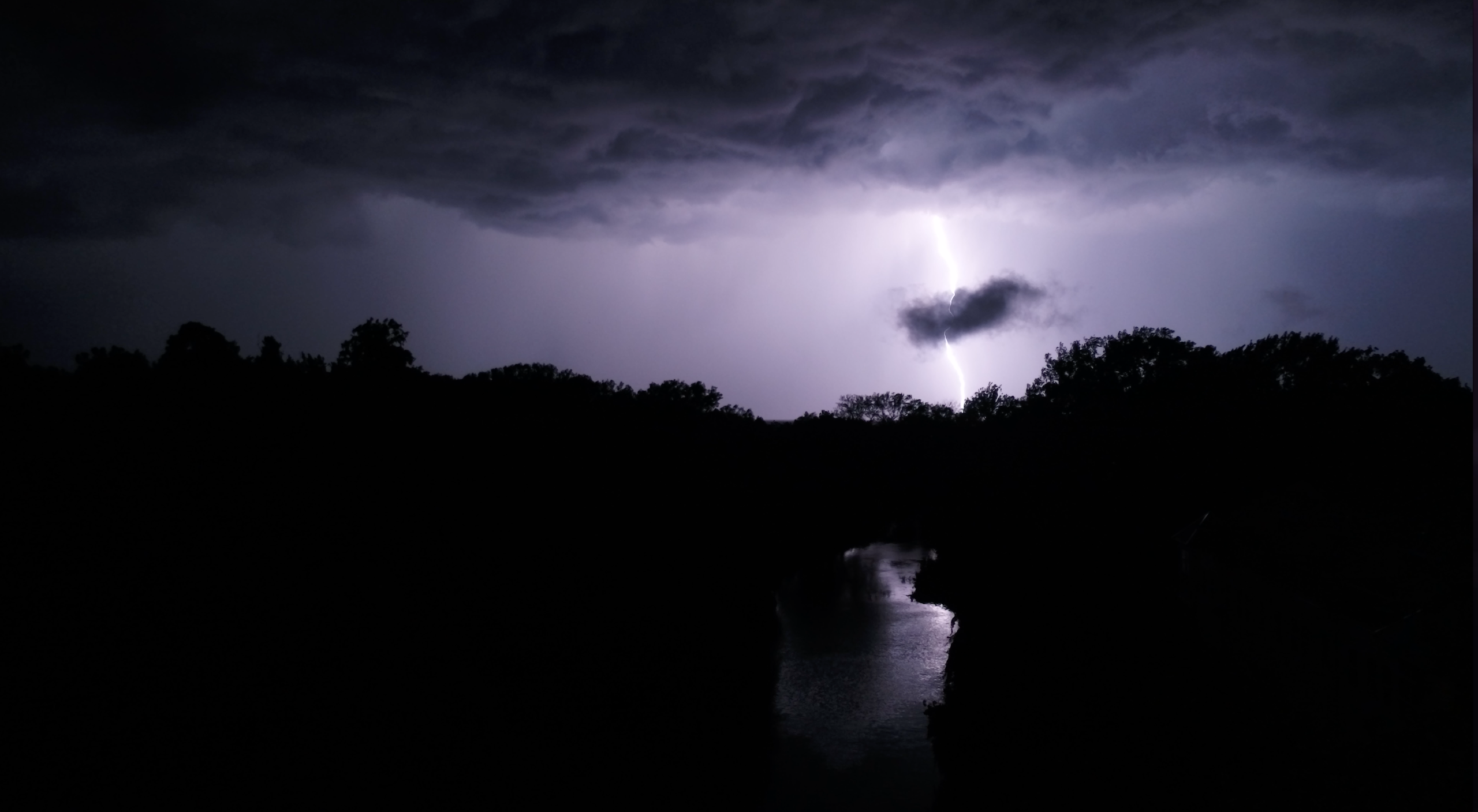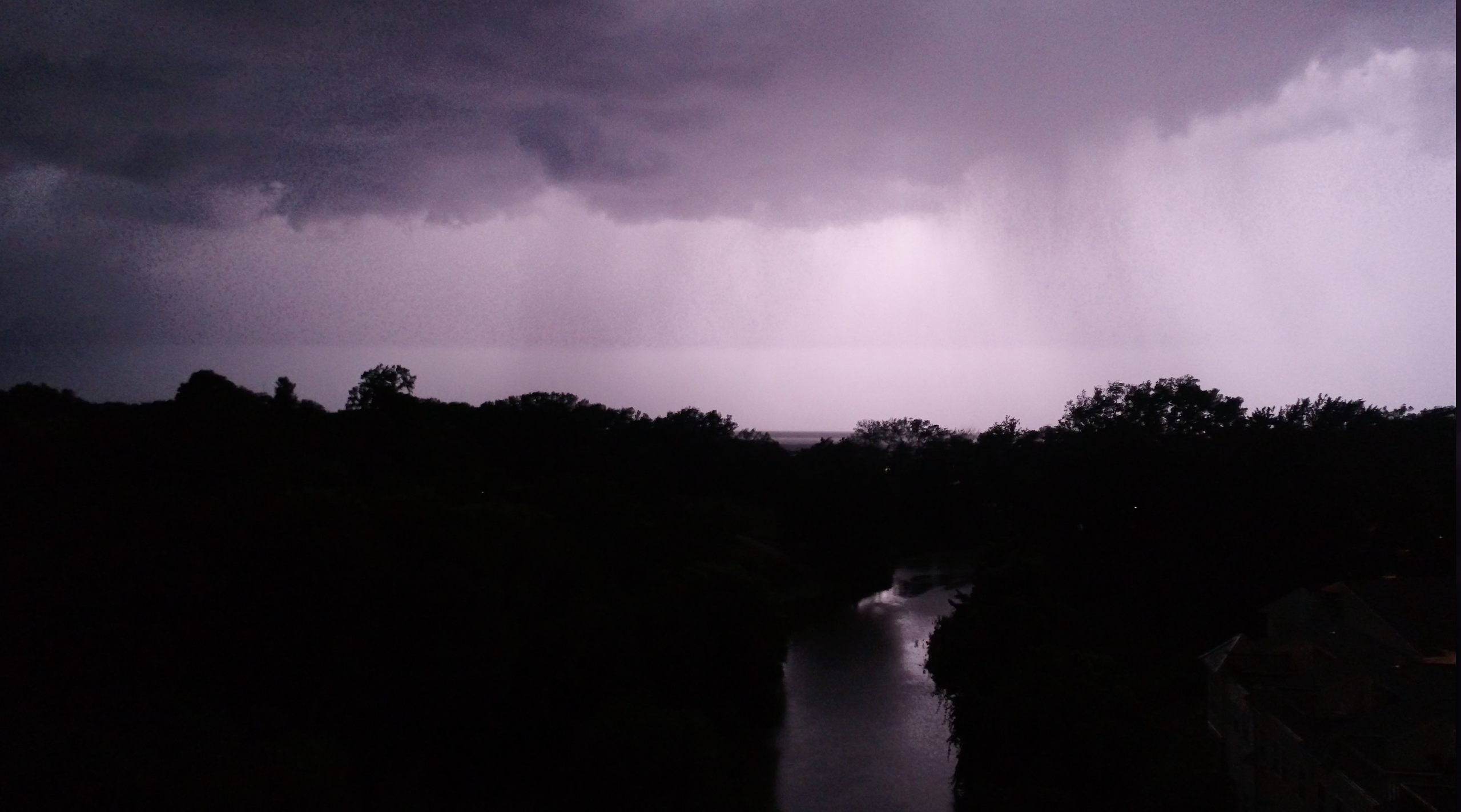 We captured over a 100 different lightning strikes and will post them on site soon: Phantomrain.org
Several of the pictures that came out were so amazing they will be framed for personal use.
Approved Vendor:
Fear nothing , capture everything