Joined

Jun 3, 2017
Messages

1,306
Reaction score

818
Age

57
We have had a few years now to test out the Wet Suit on the Phantom 4 Series of Drones and have documented well over 100 flights in the pouring rain.
The Astounding results found that we did not have a single miss hap while flying in the rain up in the air or from flying inside the car.
The battery seals remained solid and no amount of Rain was able to take down the drone or change its ability to record beautiful footage.
When compared to the Other Drones the
Mavic 2
, and the Mavic Pro and the
Air 2
the Phantom design
offers some kind of Elf Magic when it comes to flying in Extreme Weather and rain.

We get some of the most Amazing Footage from those using our Wet Suits and most of the time we dont have permission to post it. but this time we do .
Shout out to one our clients that has taken to the skies to push the envelope with a few of our Wet Suits for the DJI Series of Drones.
This was Epic shooting up until the wall of pain as seen below.
If you look
behind the Rainbow you will see a wall of Rain in the back ground
and what happens to the Drone is a Collision Warning at 400 ft ,where the video stops...
This is where the Phantom would have held up and kept recording based on our experience with sheets of rain coming down hard ,. None the less the Wet Suit held up and he made it back home 2500 ft and flew the next day.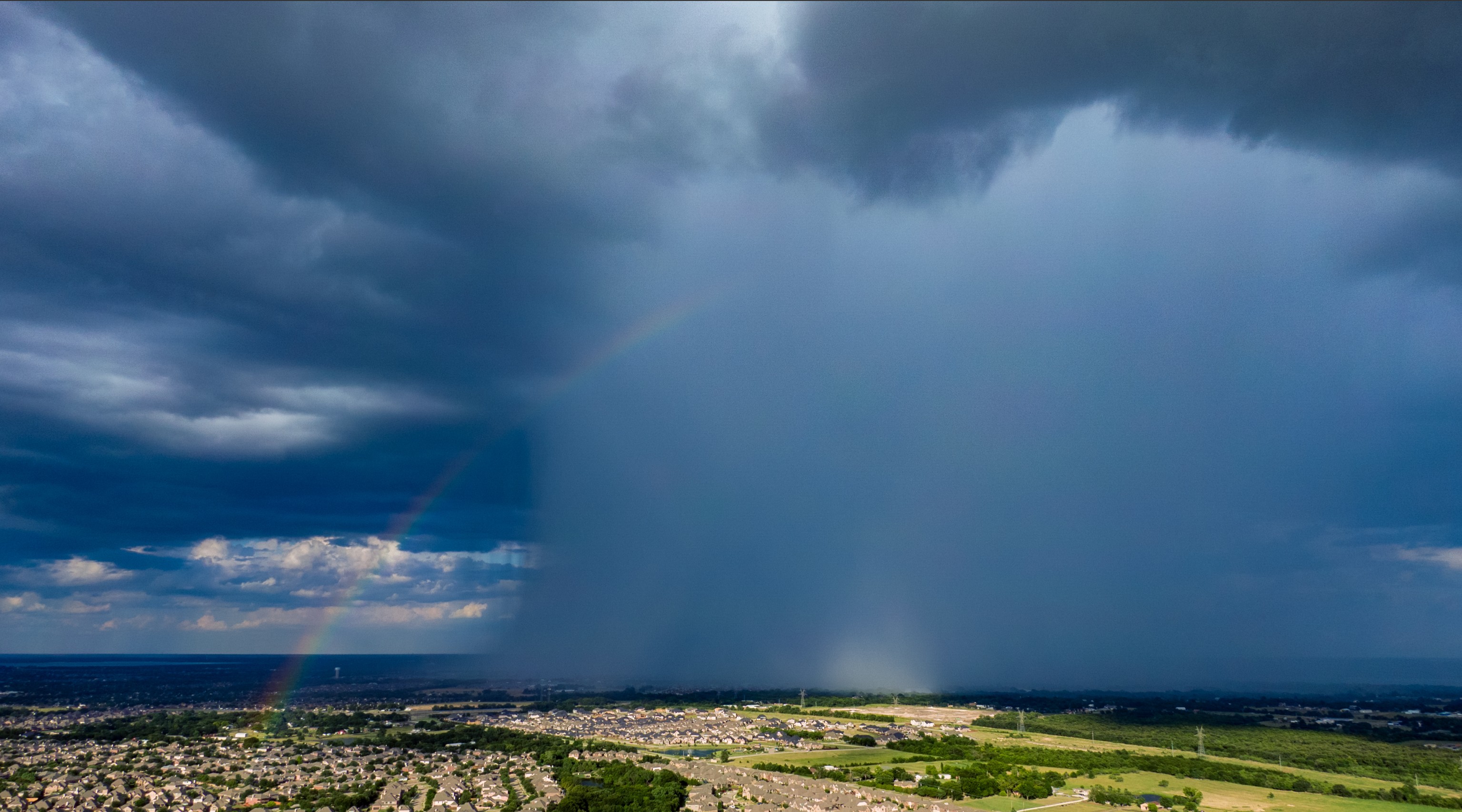 and this footage shows just a few seconds before the collision warning and it stops recording , even the plastic tabs were popped open on the drone.
But the Wet Suit kept the integrity of the drone and protected the battery from disconnecting and dropping out of the sky ,
Storms offer some of the most beautiful opportunities to capture something amazing .
Be sure to sub to this guys channel as he is sharing some amazing work with everyone and showing what is possible with our drones.

Phantomrain.org
Gear to fly your Phantom in the Storm and capture something Epic.
Email me at
[email protected]
and I will send you all the info on the Phantom 4 Wet Suits .