Joined

Jan 3, 2019
Messages

8
Reaction score

0
Location
Hi,
I'm new to this forum but since I hope you can give me some advice. I'm posting my sad story.
I have had my phantom 3 professional for about 4 years and it never crashed.
About a month ago i had a problem with my gimbal because it was not recording ever so I contacted dji and they replaced the gimbal and accounting me 350 Euro for it.
Then i took my drone on a vacation wth me in Dominican Republic hoping to get beautiful shots;
i managed to fly it everywhere getting amazing pictures and photos which remained on the drone because I didn't bring a computer with me and I hoped to download them when I got home.
Then the trouble came yesterday as i decided to fly just one battery and i got to the seaside, after checking everything from satellites signal to windspeed i decided to take off and i tried to make a long distance flight of about 2km,
i remained low all the time reaching an altitude of 70m, after I got to 2km I decided to return home with full throttle same as before and at about 950m from me the screen suddenly stopped showing the shore and i saw only the blue sky with a drone leg on a corner.
i was 74m high and going 17.4m/s.
The drone has probably flown about 60m from when i lost signal.
I don't know what to do as my drone was just repaired and is still in warranty.
Also as a sidenote I would like to let you know that i was using litchi app so i didn't get any video of it, i just have 3 screenshots showing the drone view at 1000m - 2000m and the last frame given to me.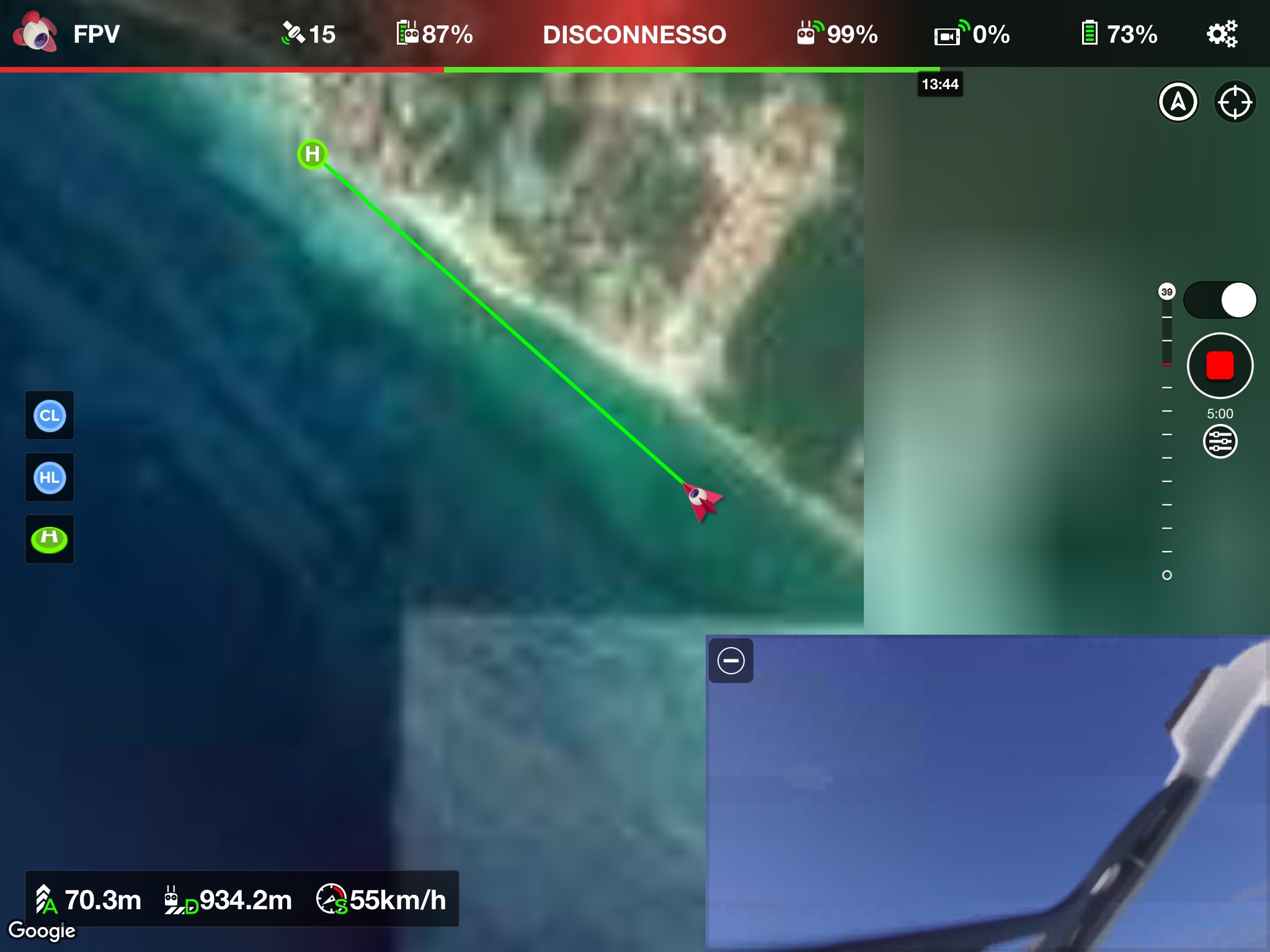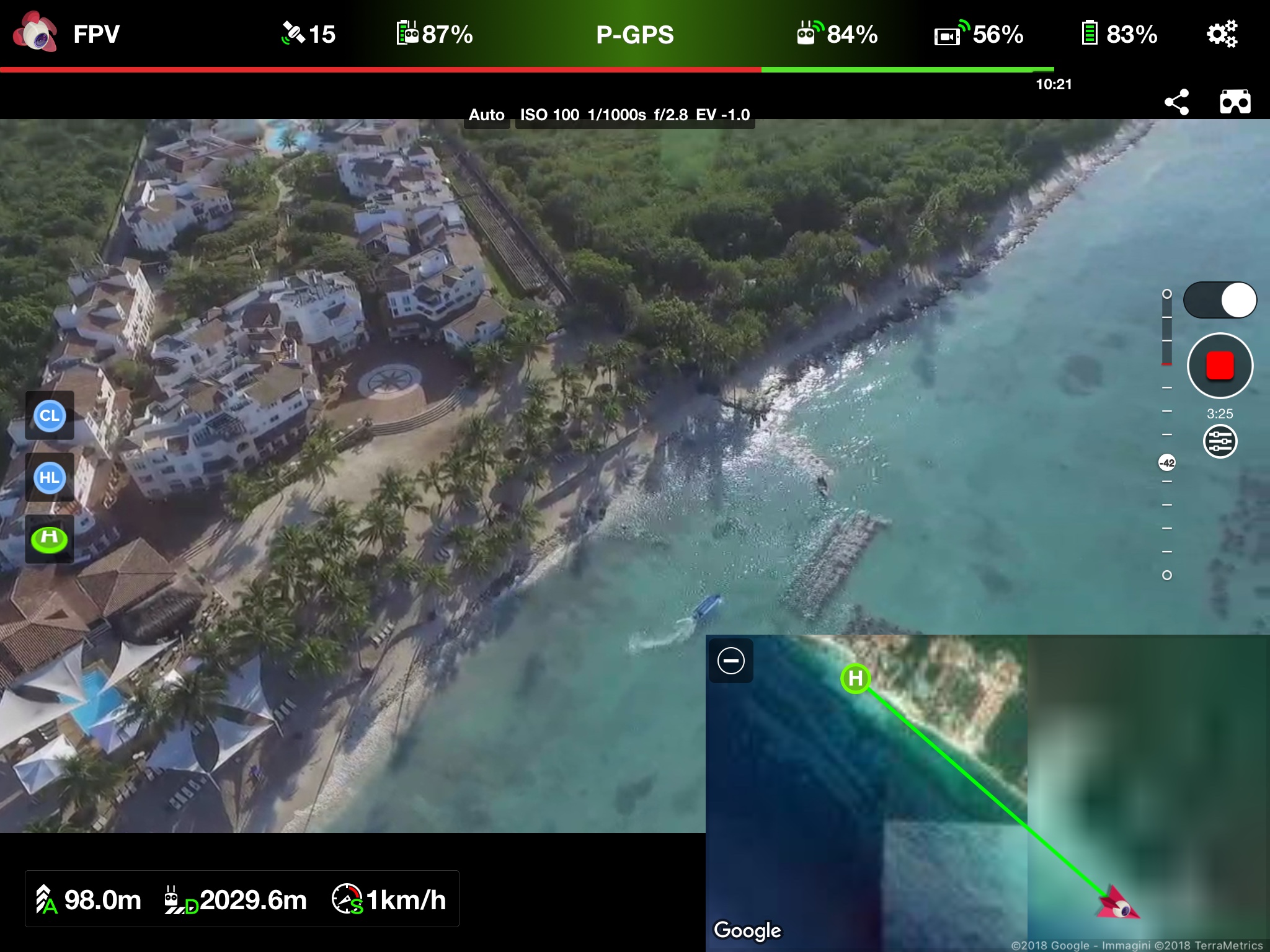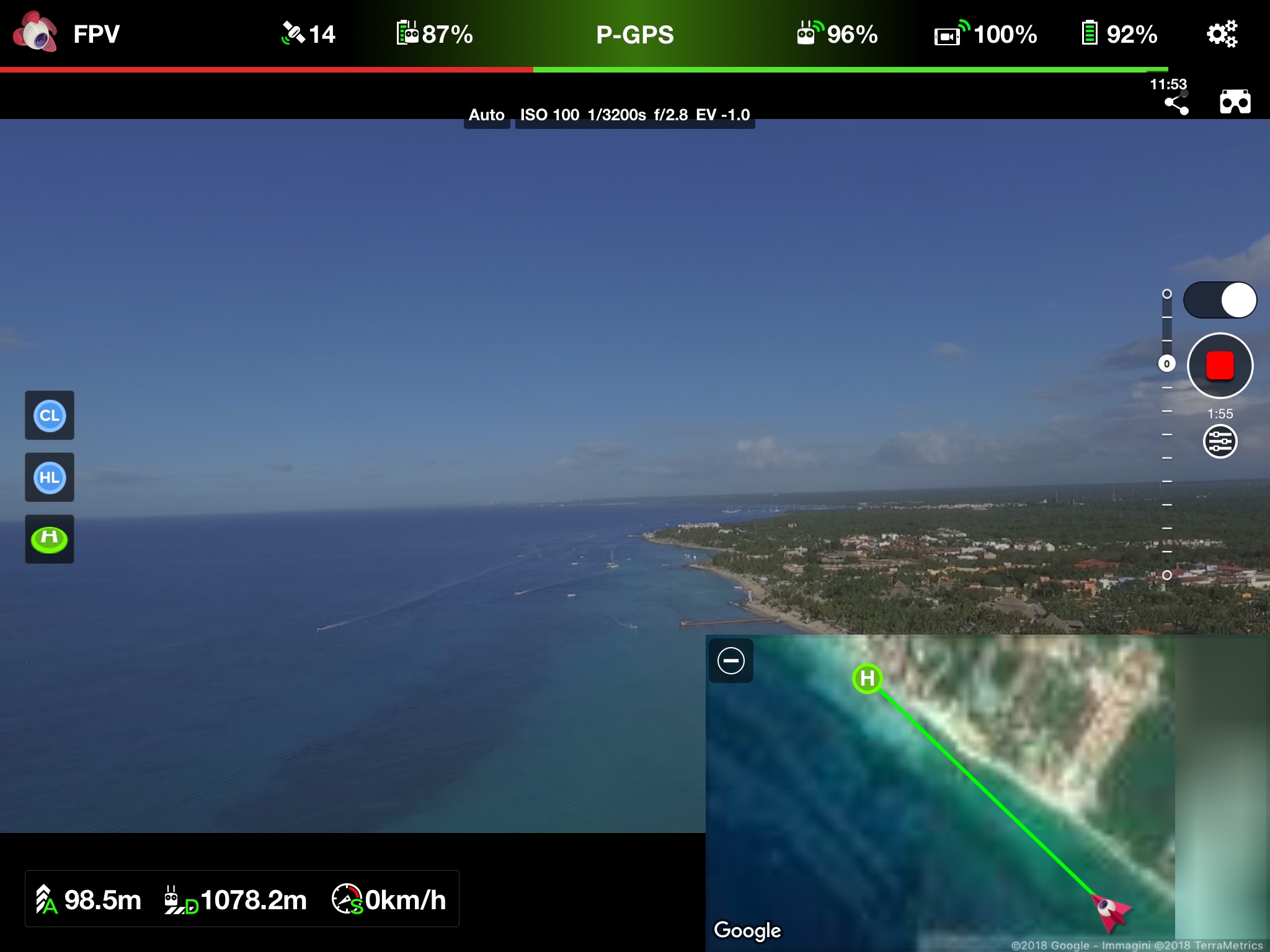 Do you think there si a chance for my drone to be replaced?
Any suggestion is welcome.
Regards