Hi all,
1>>>
I bought the old P3 pro from my friend. And it crashed and displayed ESC warning.
I want to fix it.
I followed the situations sugestion and got ESC_2 status damage.
So i check my board...uh umh...some components broken somewhere in ESC_2.
Please see below.
Is this the culprit?
Please tell me what its name is, I want to replace it.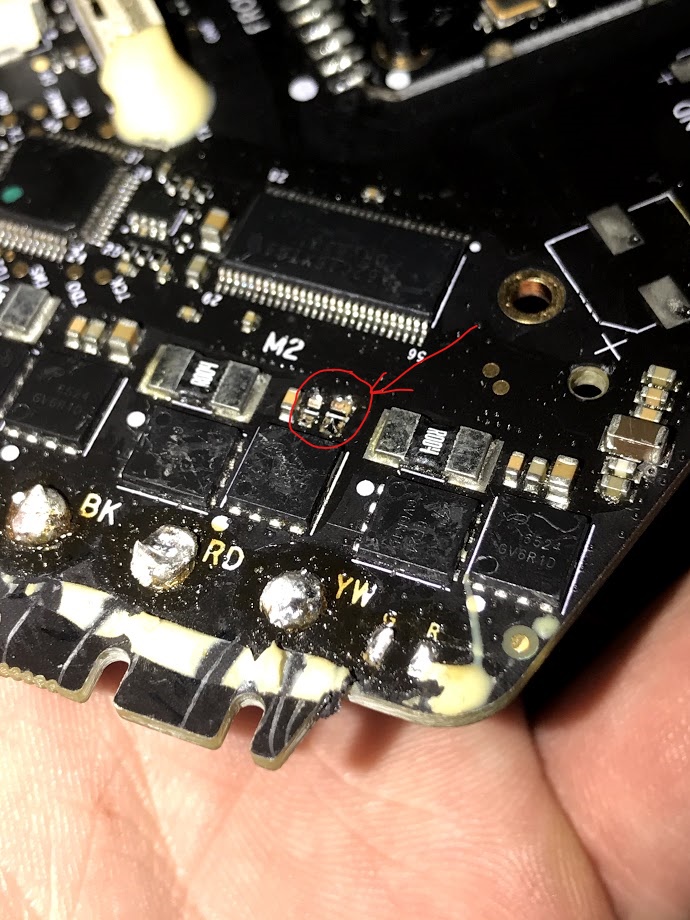 2>>> Somewhere and Some other components are also broken also. OMG
Where is the real problem?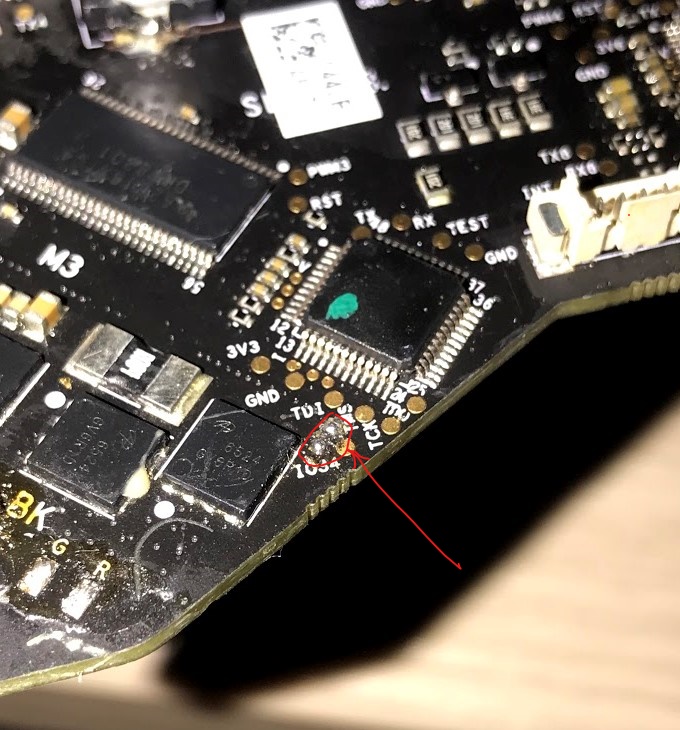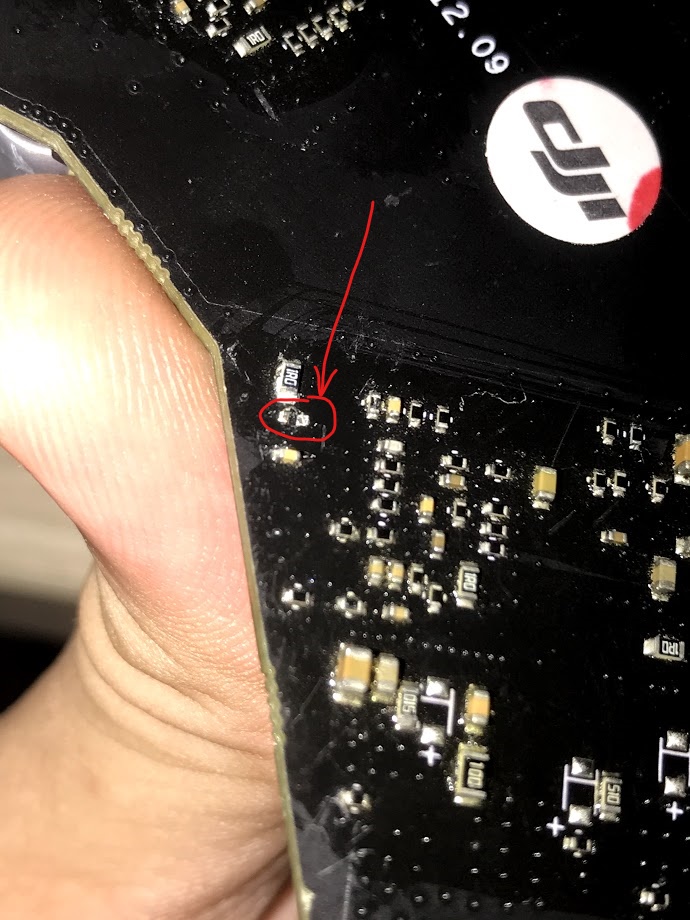 3>>> One more question.
I don't sure my board is original or not.
Because i can't see the label on 4 MCU integrated chip.
So, Have they been replaced before?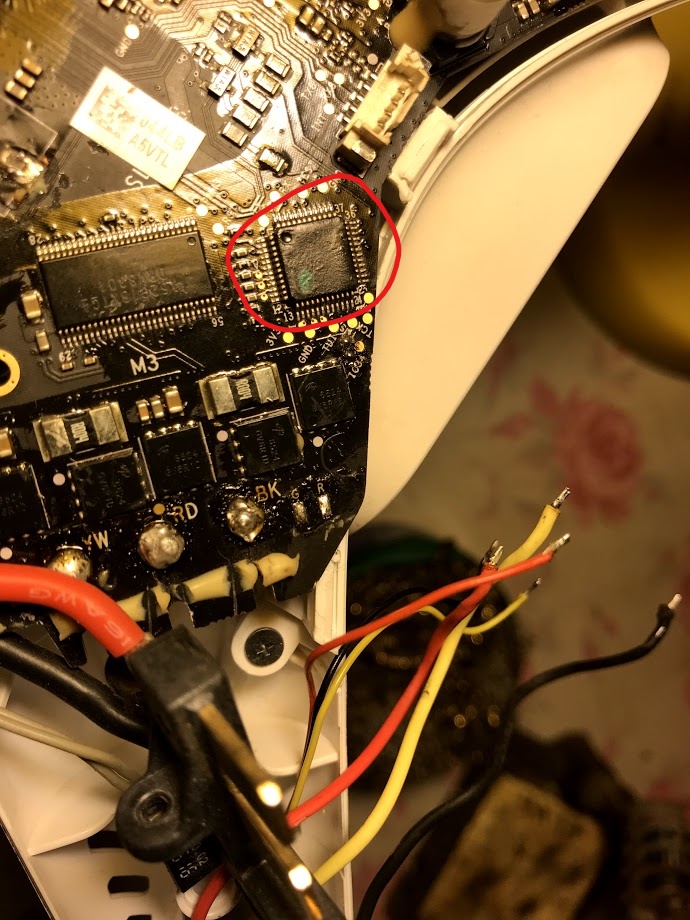 # This is my first aircraft. I want to control it and make it fly...
Thank all #
Last edited: