Joined

May 9, 2016
Messages

21
Reaction score

24
Age

31
Location
Just got my PolarPro Drone Trekker backpack in today and in short, this thing is awesome and I would buy it again with the price point at $130..... I actually got it for $110 shipped with their current discount code! I haven't got to put my P4 in the bag because I caught UPS on my way to work but I will update with more pics once I am home and get the backpack loaded up. I know this backpack is new so I wanted to give my honest review since I've had my hands on it for those of you on the fence or wanting to know more.
Pics in 2nd post
Quality:
Initial thoughts when I opened the box was that the backpack is really nice and very high quality. With a lower price point, before I ordered I had thought maybe the quality would be a reflection of the price and man was I wrong! Really nice and flawless stitching throughout the whole backpack. Zippers are smooth and the material is not plain by any means. It looks very professional I would say and alot of attention was put into the shoulder straps and where the backpack goes against your back.
One of the biggest things that stand out to me is how sturdy the bag is. Before receiving it, I didn't know if the backpack would be flimsy being a "backpack" and not a hardcase. There is a hard plastic liner that is sewn internally into the circumference of the bag. It is not a hardcase but it does not flex that much when pushed on from the sides. I even tried to bear hug it and the bag held its shape very well. It is designed to where the backpack will basically stand up on its own because the base is very flat and has a couple rubber pads on it. Size wise it is about the same size as a standard backpack a kid would use for school and would definitely fit the size requirement for carry on luggage
Comfort:
One thing I noticed right off the bat was how the shoulder straps feel. The straps are thicker up top toward your shoulder and a good squishiness to them. Not a gel feel but not hard foam either. I walked into work with my laptop, DSLR and ipad in it so it wasn't empty but still doesn't have all the weight it will have. Anyway, I strapped the lower straps and also the strap across the chest and I felt like the weight was distributed alot better to where it did not bother me at all. Still the shoulder straps alone are not bad, but all the straps together made it very comfortable. Which is one thing I need because I plan to take this on a 20mile hike roundtrip into Havasupai Falls this August.
Function:
So yeah, it will fit a Phantom 4 & RC but what else can it fit? It will fit my DSLR with two lenses, laptop, ipad mini 4, and I am thinking I will be able to easily carry 3 spare batteries + 1 in the P4….I think you could even carry more if you put one in the side zipper pocket. I am planning to put 3 batteries side by side in the very bottom row of the main compartment.... Under the Phantom. The outer compartment where the laptop goes in has alot of extra room in it too for more batteries/GoPro/clothes/etc. I tried to take a good pic of the outer compartment but the pic doesn't really do justice for how big it is. One of the biggest things to me was having a pouch to carry water bottles on each side of the bag! I also wanted to be able to have another compartment besides the main compartment so I could have ease of access to more frequent used things without having to open up the entire bag just to take out one small thing. One thing I found that I did not know about is a small pouch at the very top of the backpack just above the TSA lock.
Laptop Dimensions:
As far as laptop dimensions, I wanted to share what I found because I'm sure there are others on the fence about buying this based off of laptop fitment just like I had concerns of. PolarPro states: "
There is also a separate, easy access pocket with a padded sleeve able to fit a 13 inch laptop or tablet."
So my laptop is pretty thin and exactly 9.25"x13.25". I will include a pic of it inside of the laptop sleeve. From the top corners of my laptop, there is right at 1.5" straight up until the zipper. I think a 13" range is what will fit with ease/room for movement around the laptop but for those that have larger ones and wondering if theirs will fit, here is MY OPINION. Laptop sleeve max width I think would be 9.7" wide if you also had a thin laptop (mine is thin and I don't have a thick laptop to compare)..... if it is wider than that though, just put the laptop outside of the sleeve and put the tablet in the sleeve..... It would still be in the same compartment! As far as laptop length, I think the max length without stretching the bag & zipper would be 14-14.5". Again, my laptop is exactly 13.25" in length and I will attach a pic for reference. Those are just my opinions on laptop fitment from using my measuring tape and estimating how much clearance is left.
What This Bag Has That Many Do Not:
I've kind of touched on these points a little. The bag is able to carry a laptop where many cannot. It has a tripod mount on the back of it. You can fit a DSLR camera with the lense body removed. There are water bottle pouches on both sides! You can fit alot of things in the outer compartments and have ease of access instead of having to open up the main compartment.
Customer service and communication has been great with all PolarPro products I've got so far! Hoping to get some GoPro ND Filters/Polarizers next!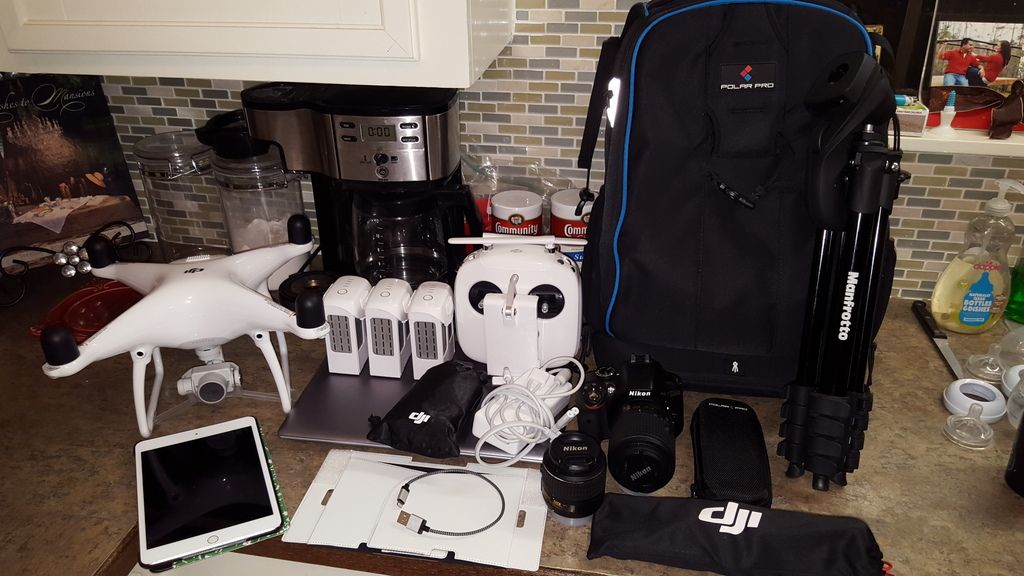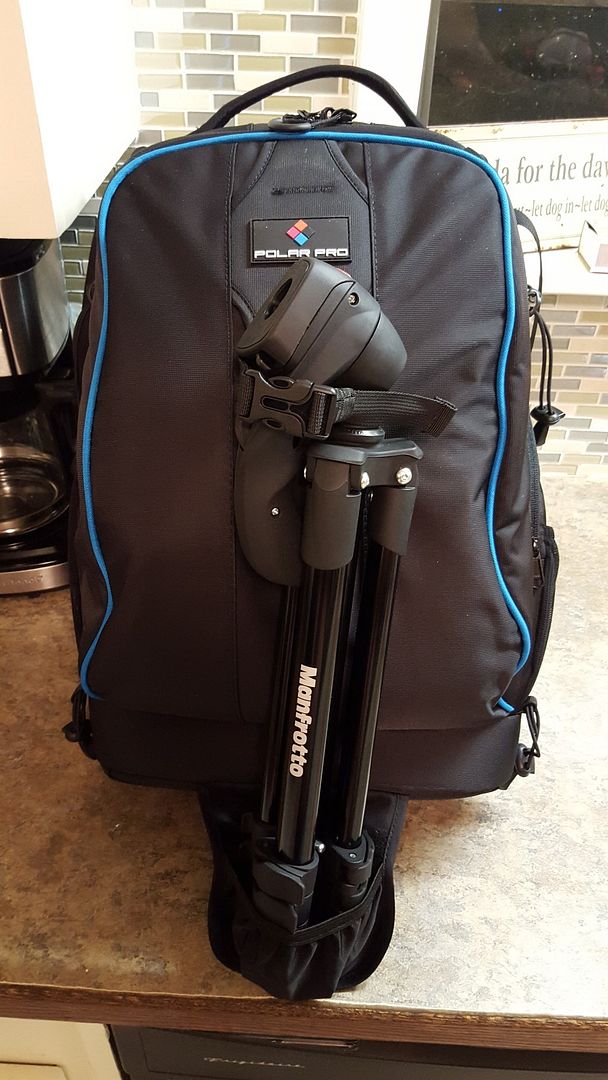 Last edited: