Hi Everyone!
Up for grabs is my Phantom 4 with a ton of goodies that pretty much completes anyone's setup that you can possibly want for the Phantom – It's turnkey with a lot of extras and I'm prepared to take a pretty good hit on it. I just don't use it as much as I should to justify having it, so it's best to send it to a good home where it will get the use it deserves. This basically completes all the little add-ons and after purchases that you would make after realizing that you need or want them.
It's got the ITElite DBS Mods MaxxRange 14dbi panel antenna for long range flight installed. I didn't follow the instruction to cut the inner antenna's in the event that I wanted to revert at any point to the stock antennas, nor did I follow the instruction to cut and rip the old antenna's off the remote, so if you want to go back to the old style because long range just isn't something you're going to do, it's as simple as opening the remote and plugging them back in. At this point you can feel the antenna for the DBS inside when pulling the sticks certain ways – it's not hindering movement or in any danger of binding – it's simply brushing the cable, but I'll leave it to the new owner to decide which way they'd like to go rather than permanently doing anything – permanent long range or back to the stock setup is your choice – it's as easy as a few screws and snap on antennas to go back or a dab of hot glue or tucking them behind the board to hold the long range leads in place forever. If you already know and want me to do it for you, let me know and I'll do it.
It's a wonderful flying craft and sure to hit expectations on performance. It's no secret that it captures fantastic 4K video and takes spectacular pictures. It's also very fast in Sport Mode (close to 50 m.p.h.) while still taking stellar, steady video – enjoy.
I'm not going to list all the features of the Phantom – I'm guessing if you're here and searching for one, you know what it's capable of, which is a ton.
It has certainly never been crashed and has been hand caught the majority of the time. The frame is basically mint aside from normal but light wear on the bottom landing pads.
It's got a ton of extras - With it comes:
The Phantom 4
Phantom 4 Remote
The ITElite MAXXRANGE 14dbi antenna (stock antennas still accessible)
The HDMI module upgrade
The original carrying case
The ProCraft Phantom Backpack that fits everything in the picture nicely with plenty of room to spare
3 Flight Batteries (close to an hour and a half of flying)
Original set of extra props (and the original props)
A set of spare propeller mounting plates
Polar Pro Filters: Circular polarized, ND4 and ND8 Filters
DJI Filters: ND8 and ND16 Filters
Sunshade for iPad
Sunshade for iPhone or Andriod Phone
Charger for Batteries and Remote
DJI Lanyard for TX
I paid upwards of $2,200 for everything – I'm a little nauseous, but I'll sell it all for $1600. Basically you get an entire setup with no need for additional purchases, and you save $600 over what it would cost for you to put it together new yourself. I may be willing to negotiate on the price a little, but will not accept lowball offers. Thanks.
I'll accept paypal and shipping within the US is preferred. I'll negotiate on shipping depending on how fast you want it.
Thanks for looking!
Here's the lineup:
The whole shebang:
Phantom 4:
ITElite DBS Mods MAXXRANGE Antenna:
Transmitter:
Batteries:
Sun Shade for iPad:
Sun Shade for Phone:
New Props:
Backpack:
Filters (DJI and Polar Pro) and Mounting Plates: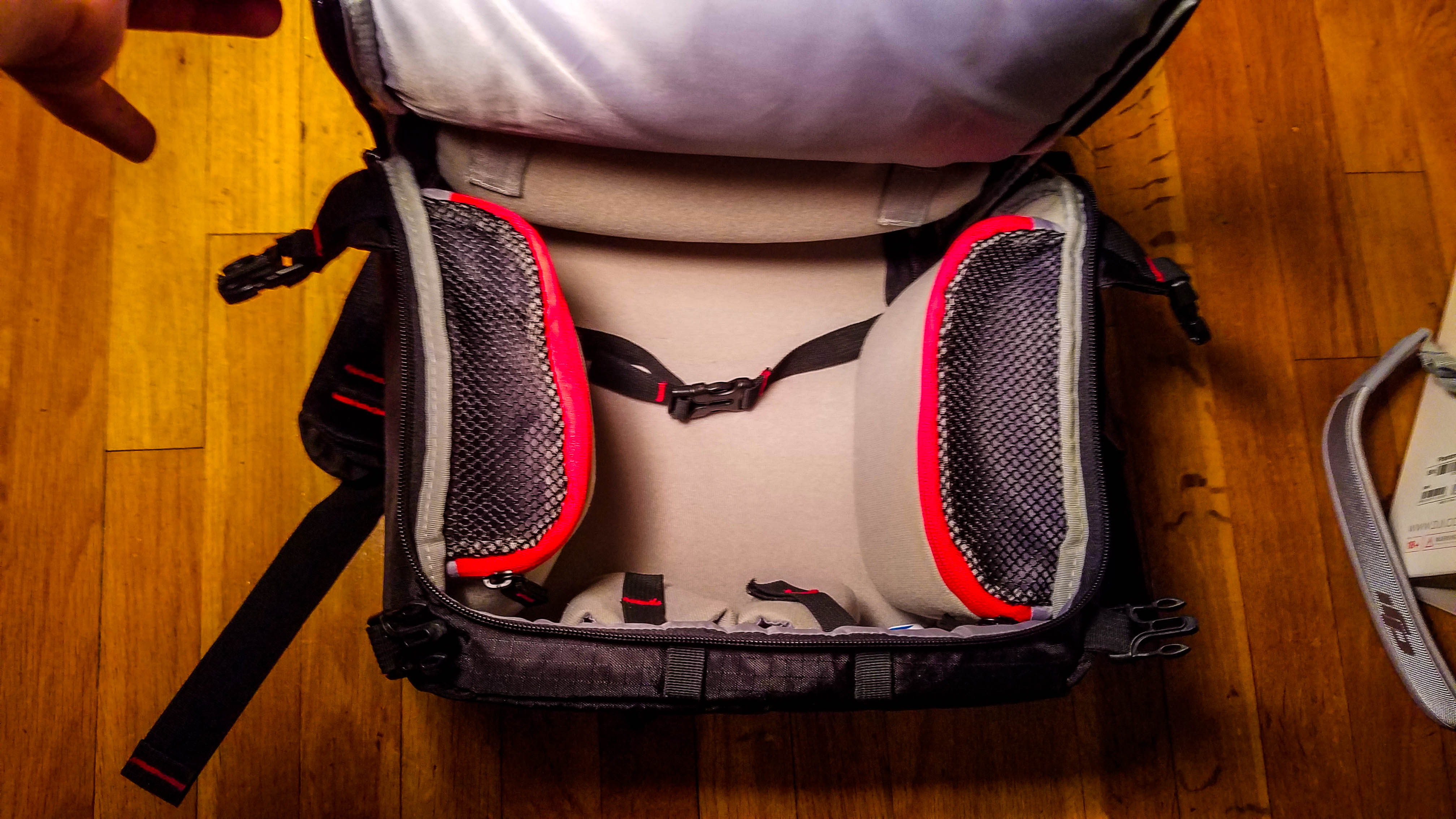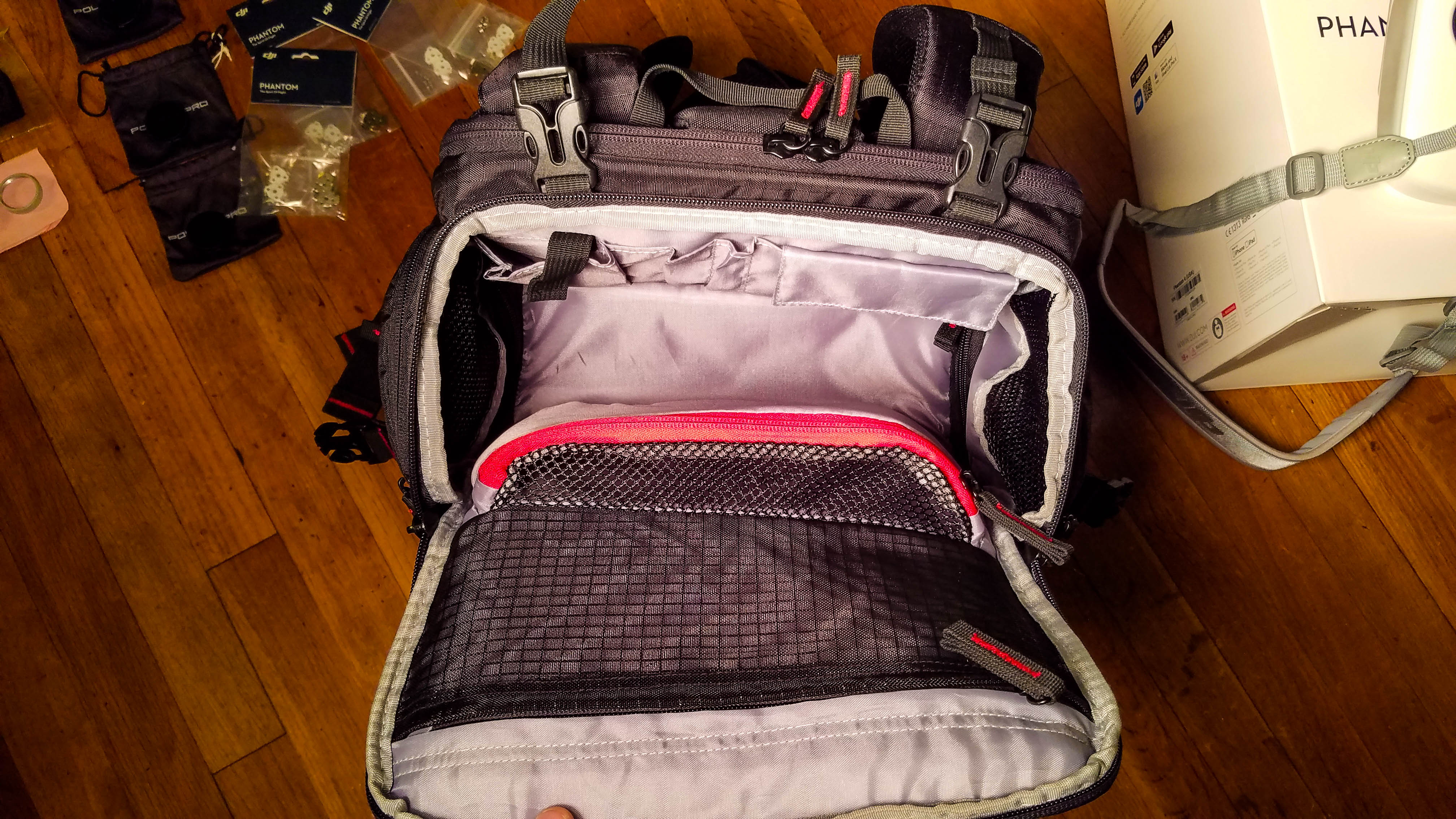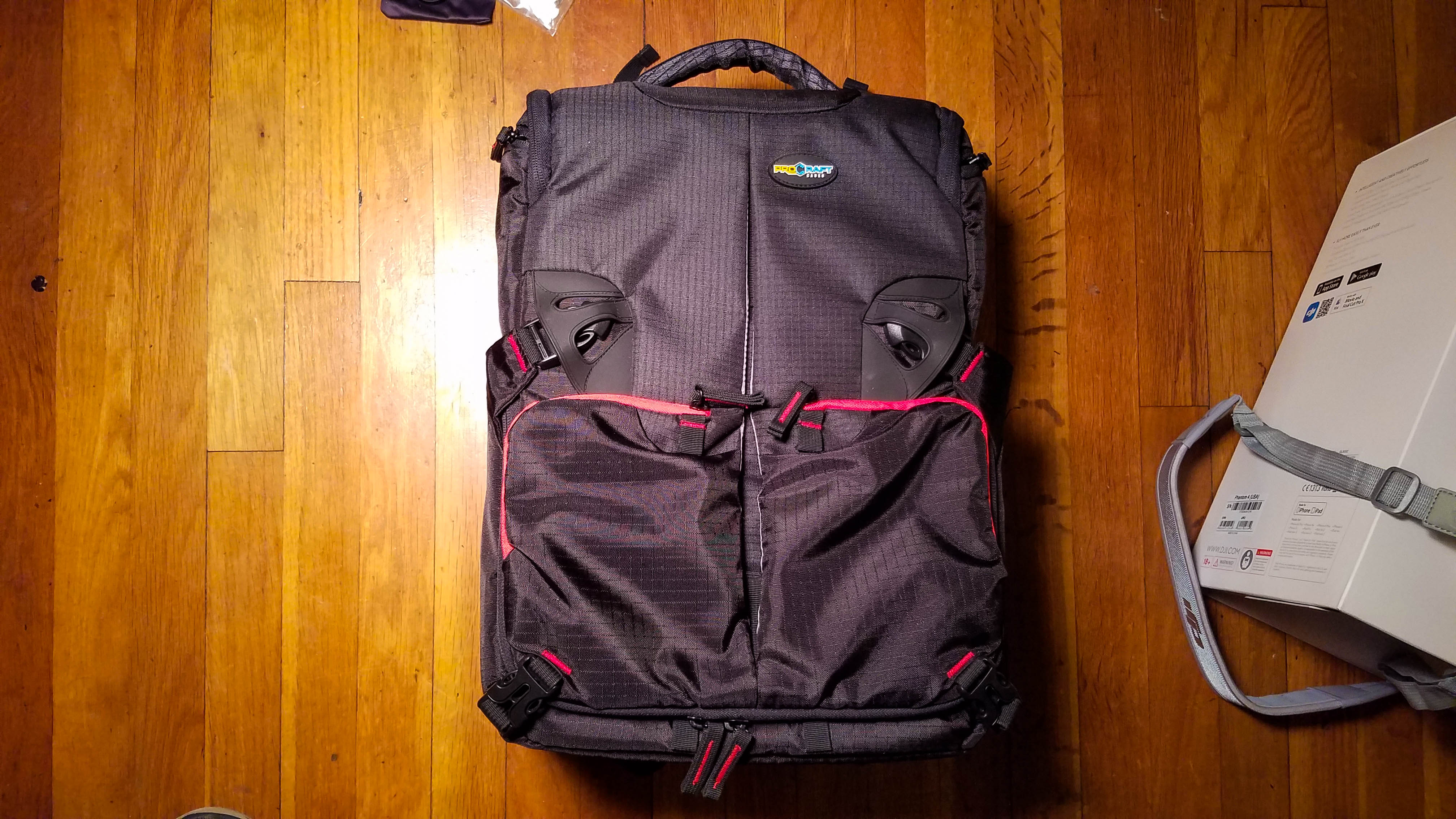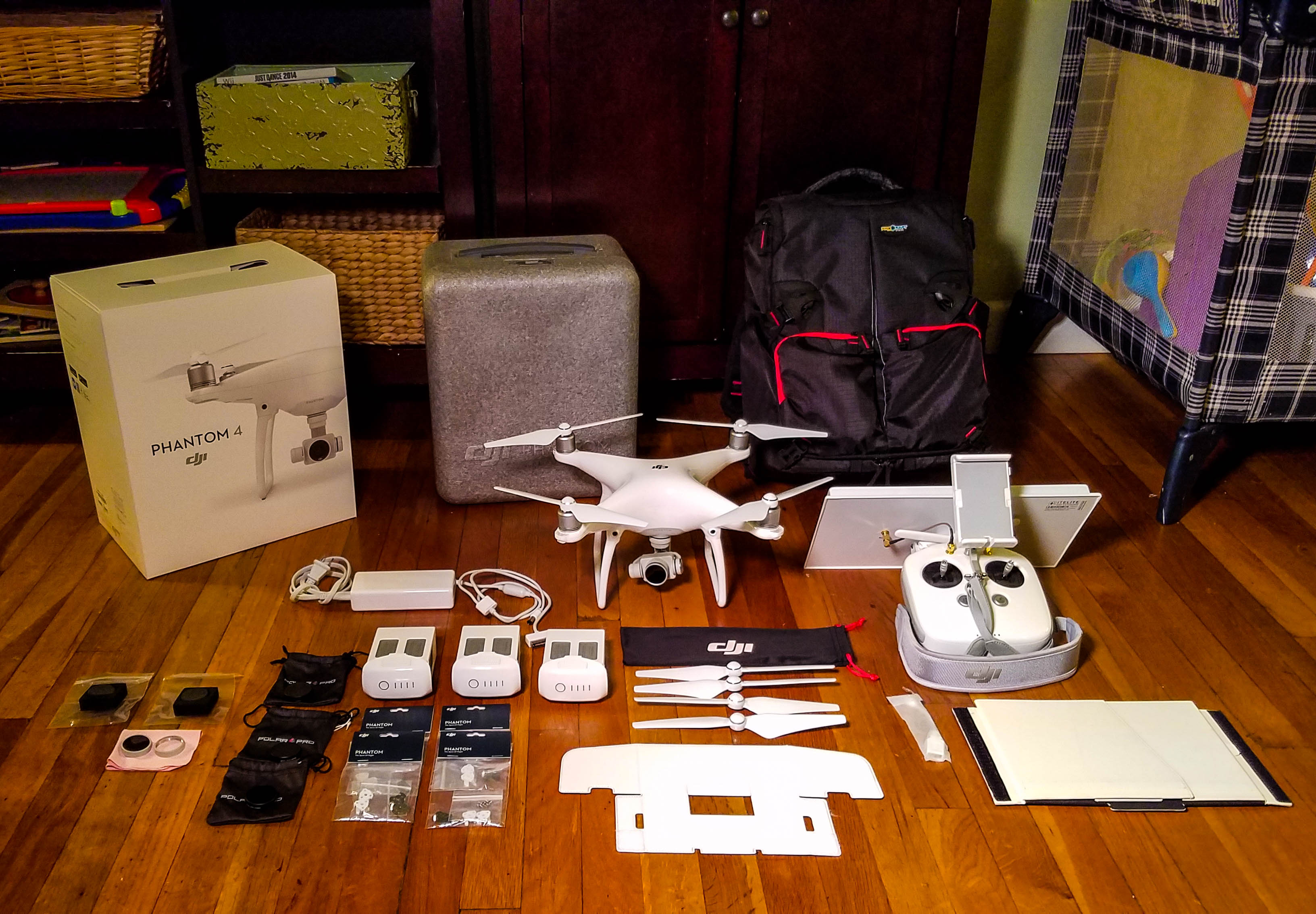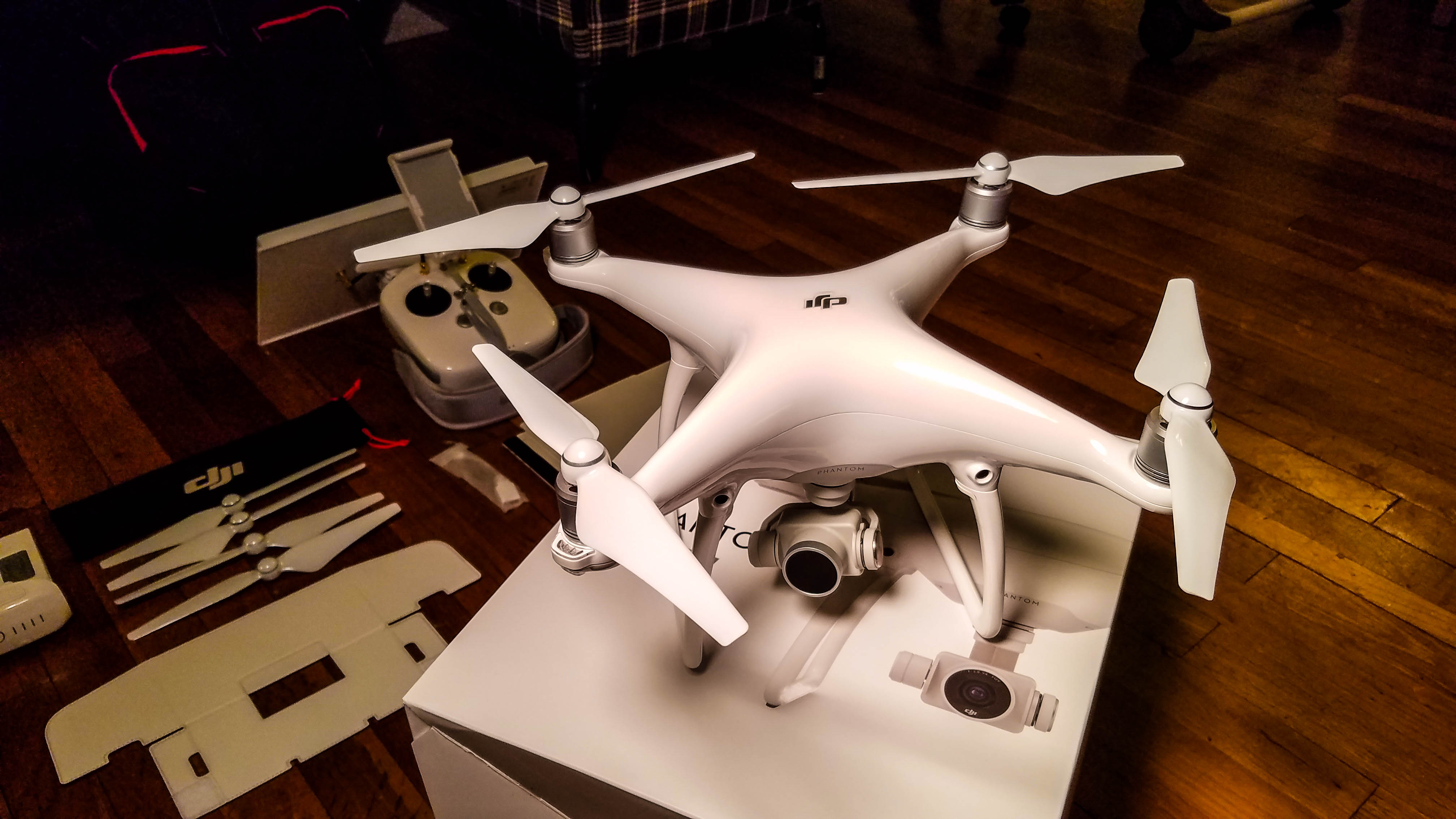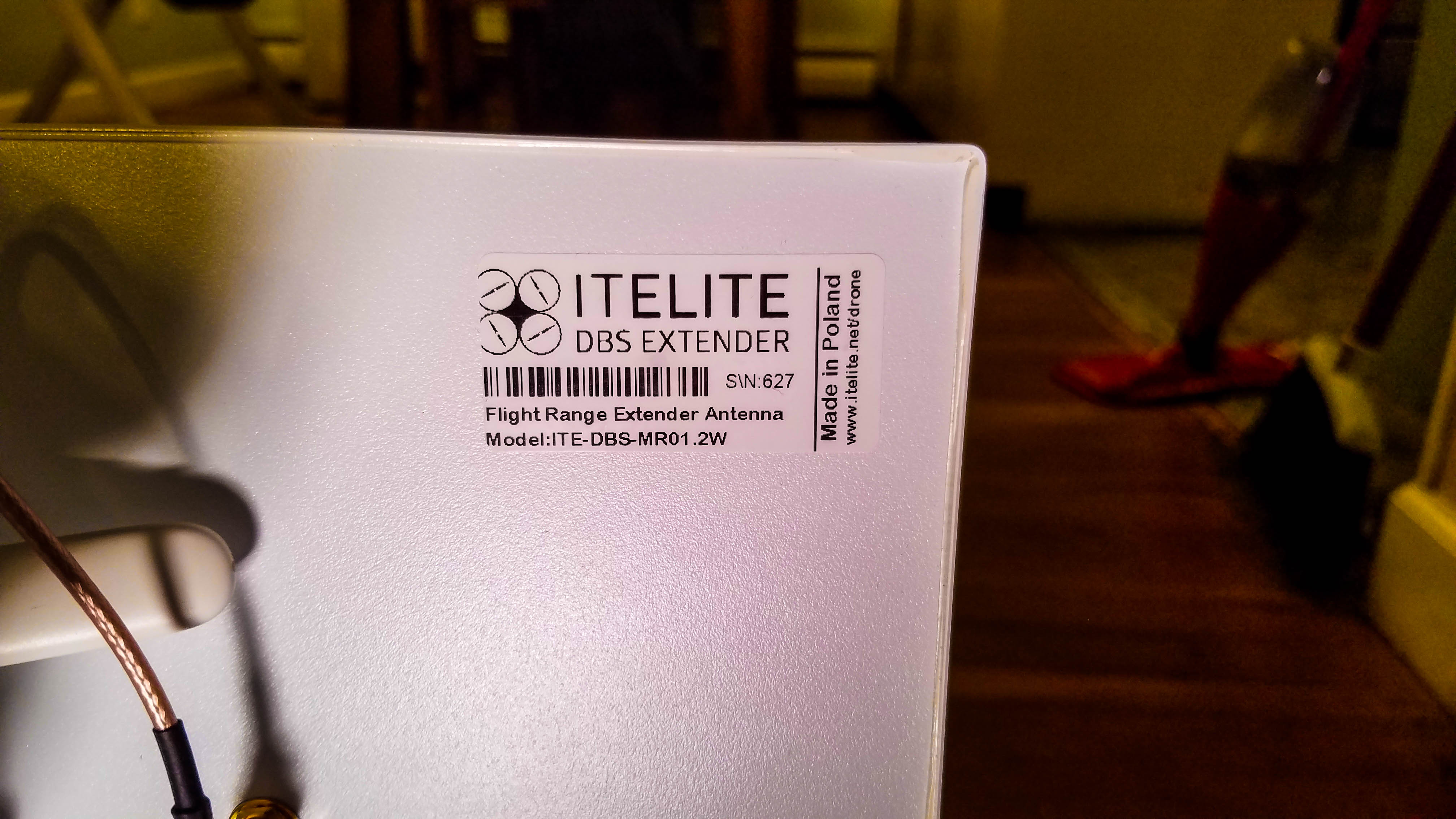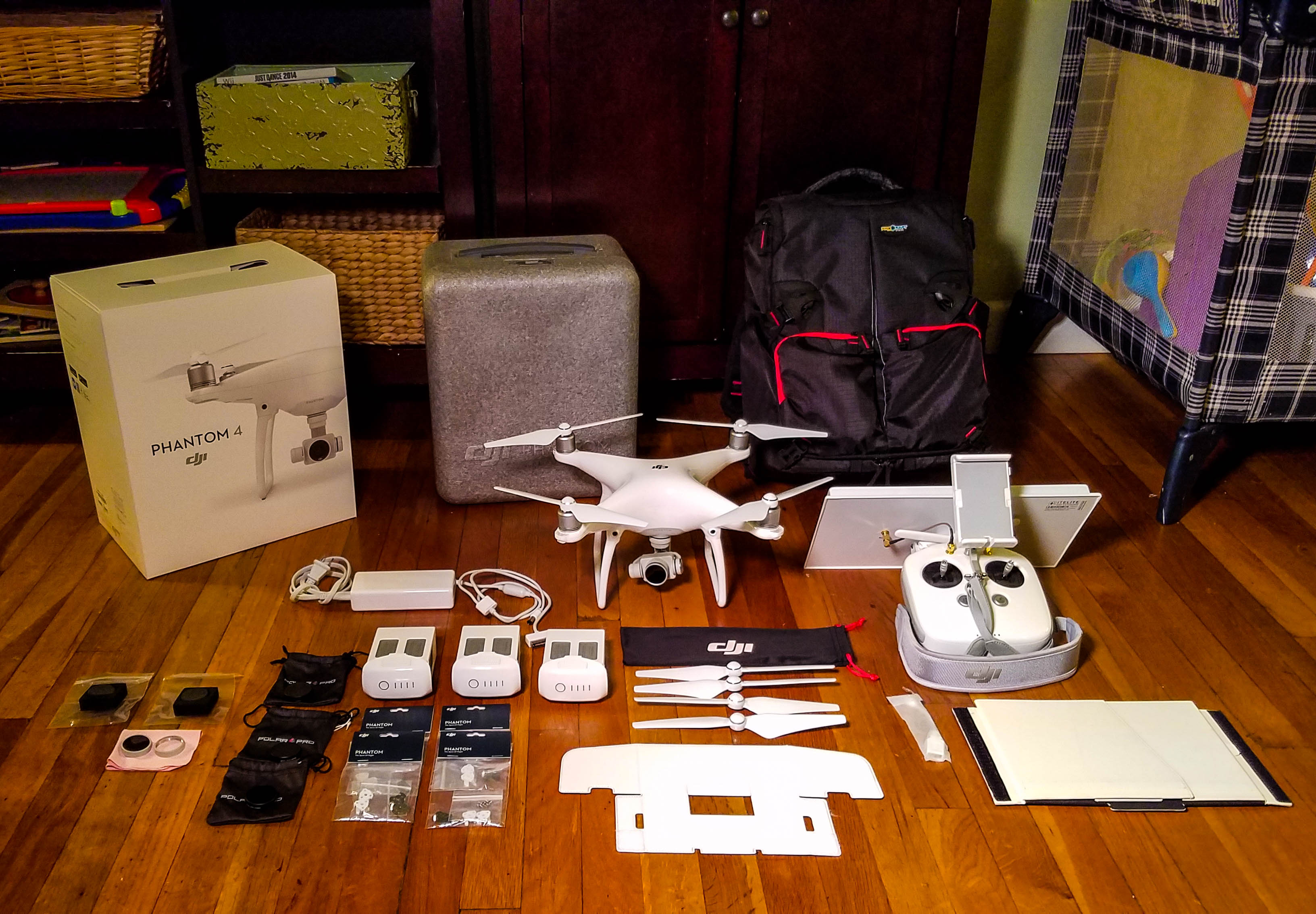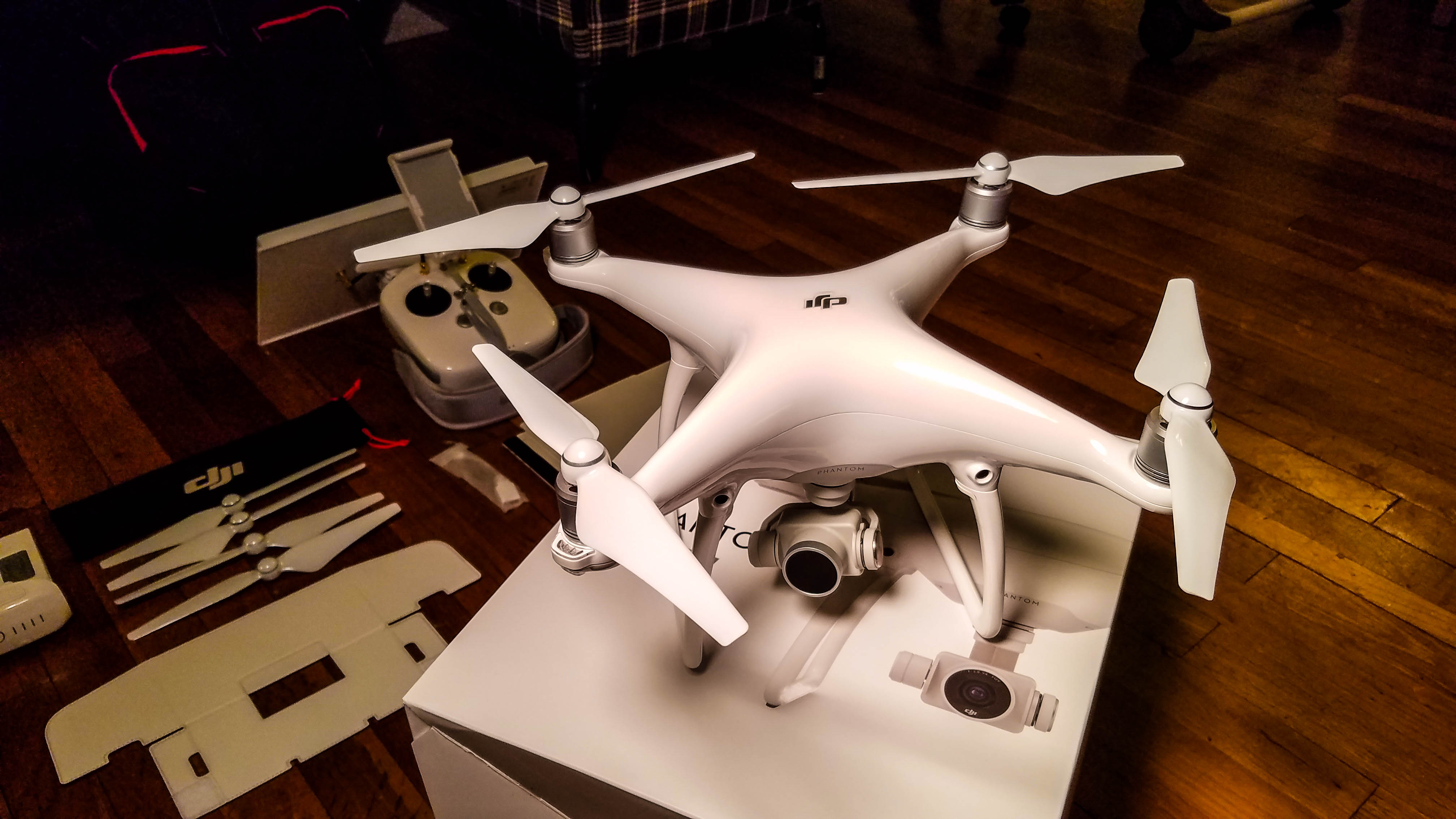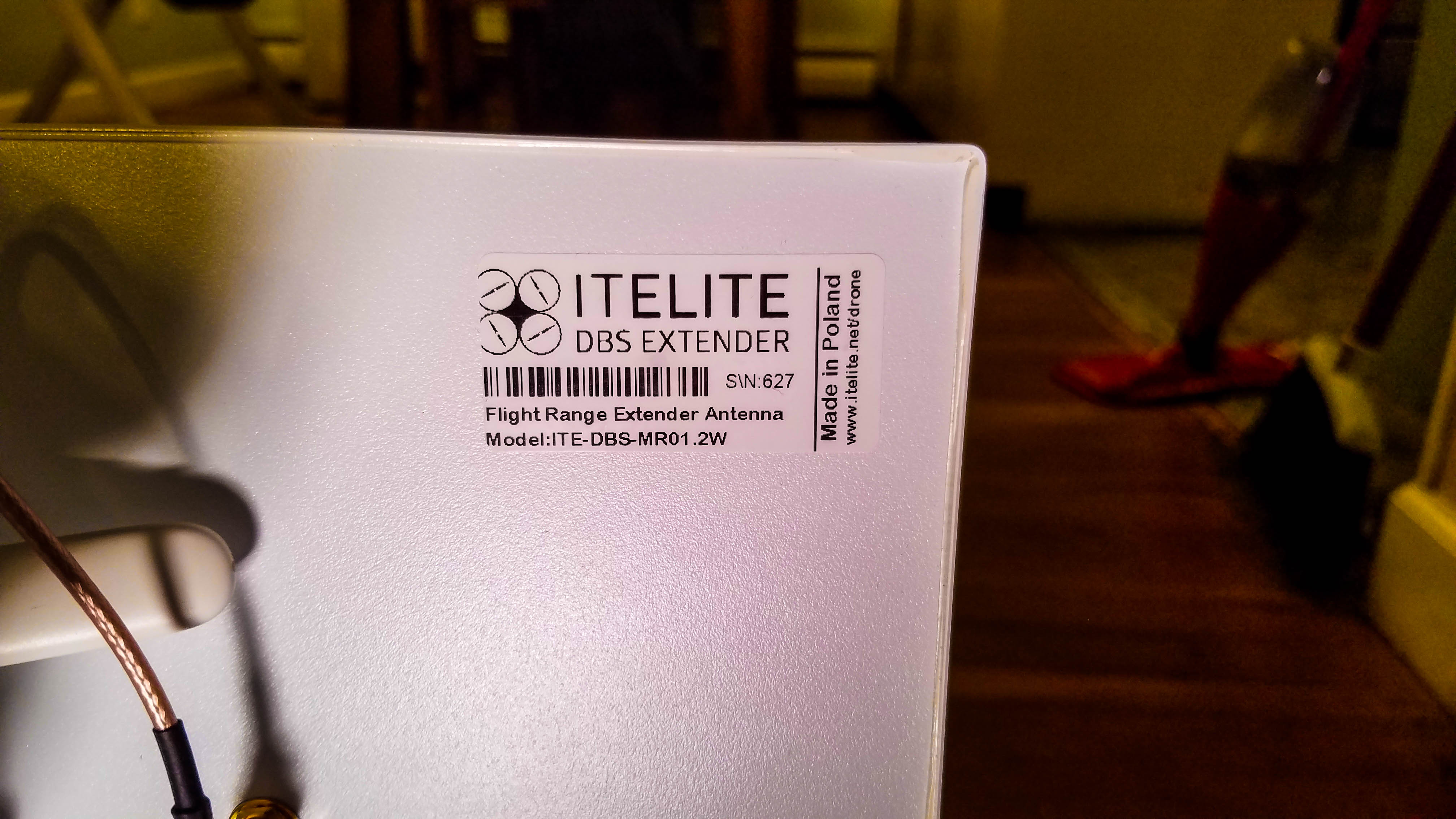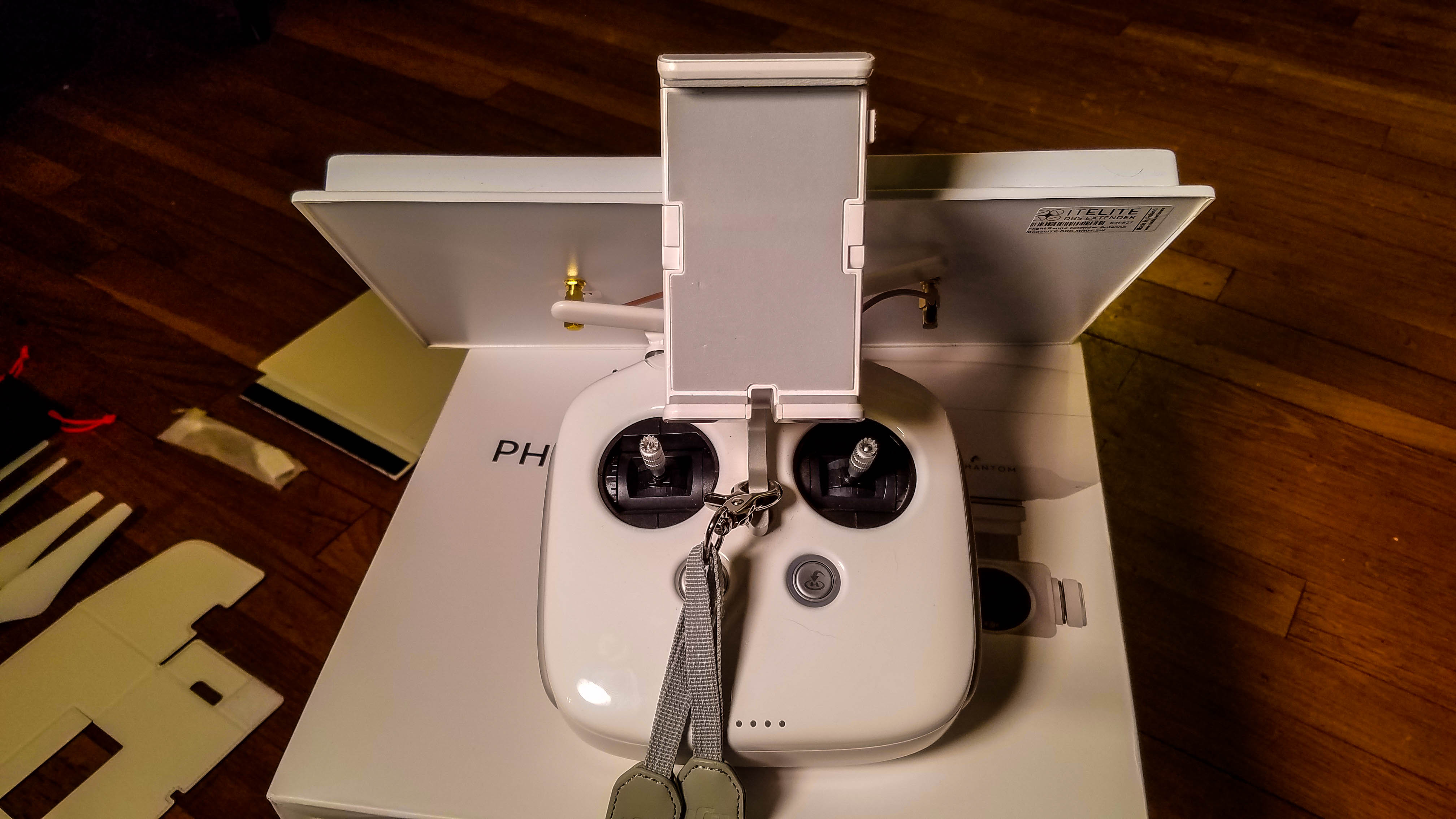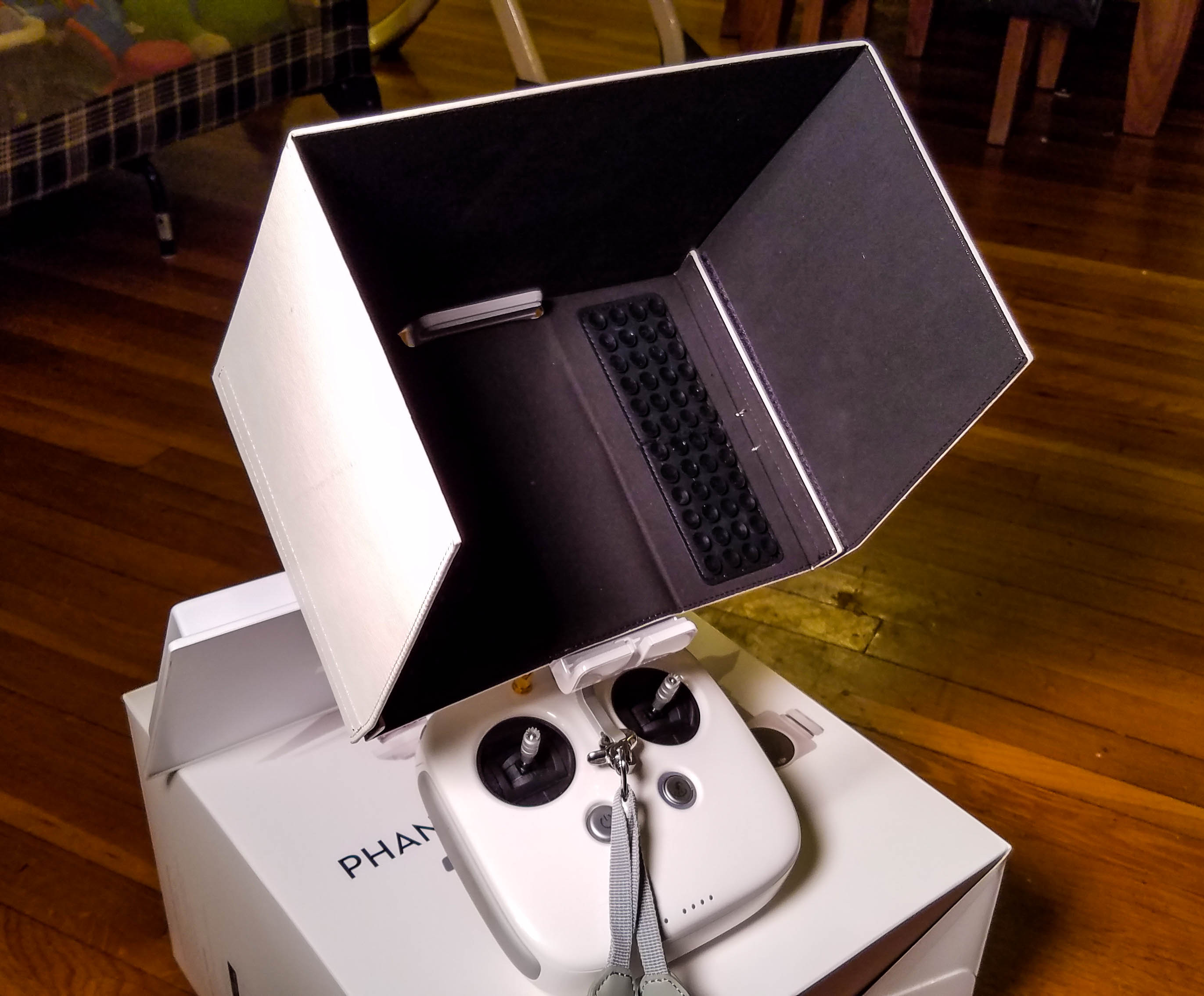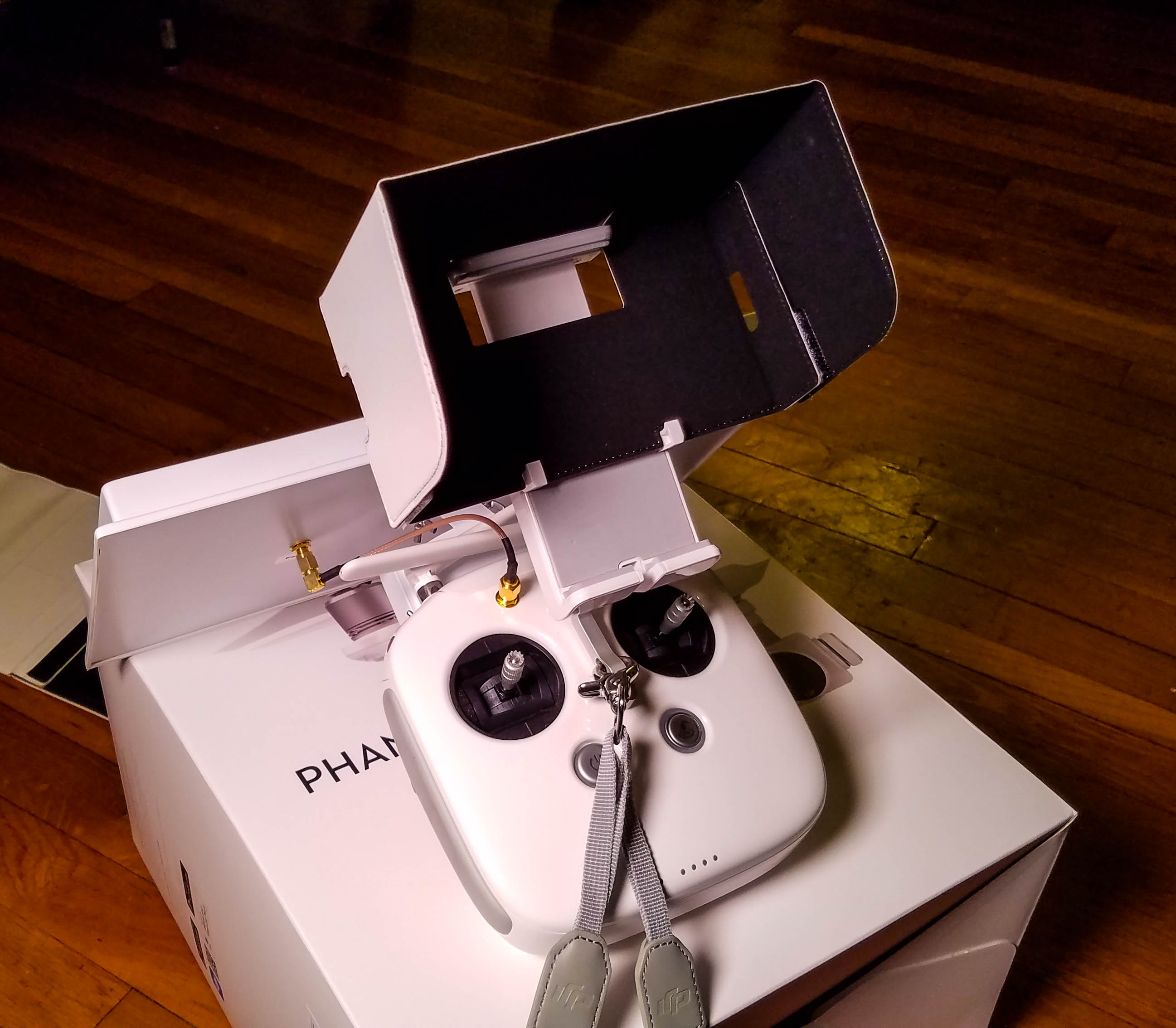 Last edited: