I have a P3 Pro which I have flown about 50 times and which worked flawlessly until I crashed it recently. It had never been opened until I cut the decals and dissassembled it today. The crash pushed the flight controller through the center of the board and broke the solder connections. I see no further physical damage.
I realize there are two different center boards available (part #s 33 & 96). I identified my board via multiple photo references and its label (044LA) as the older board part # 33. Using the same methods I am able to verify the motors are the newer 2312A.
DJI warns that this board/motor combo are not compatible. I'm surprised this is the factory config from DJI since they say it won't work reliably or for long. I'm leaning toward purchasing part #96 since that is specified for the motors I have.
Has anyone else run into this problem?
Thanks in advance for any thoughts or advice.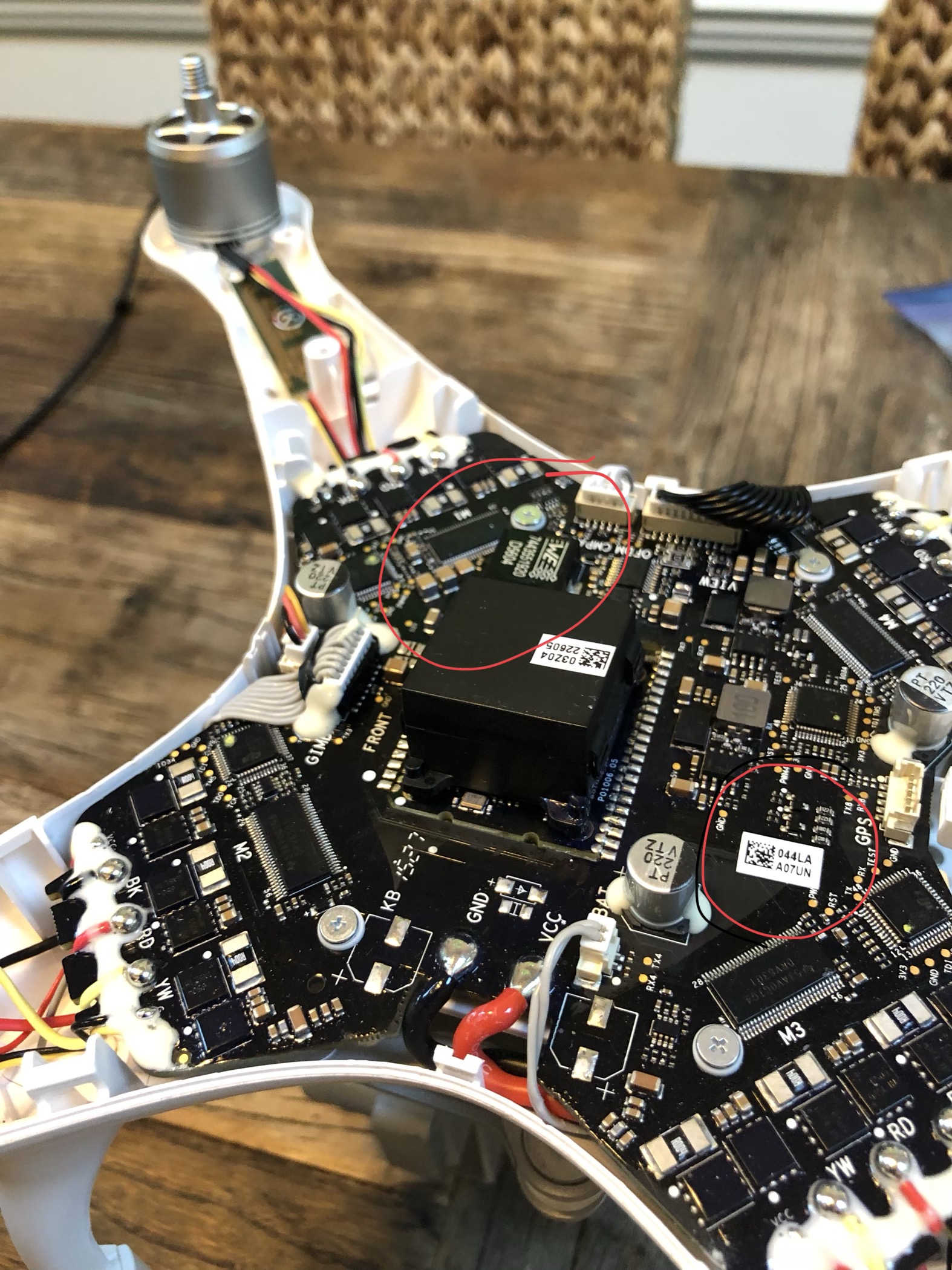 Last edited: