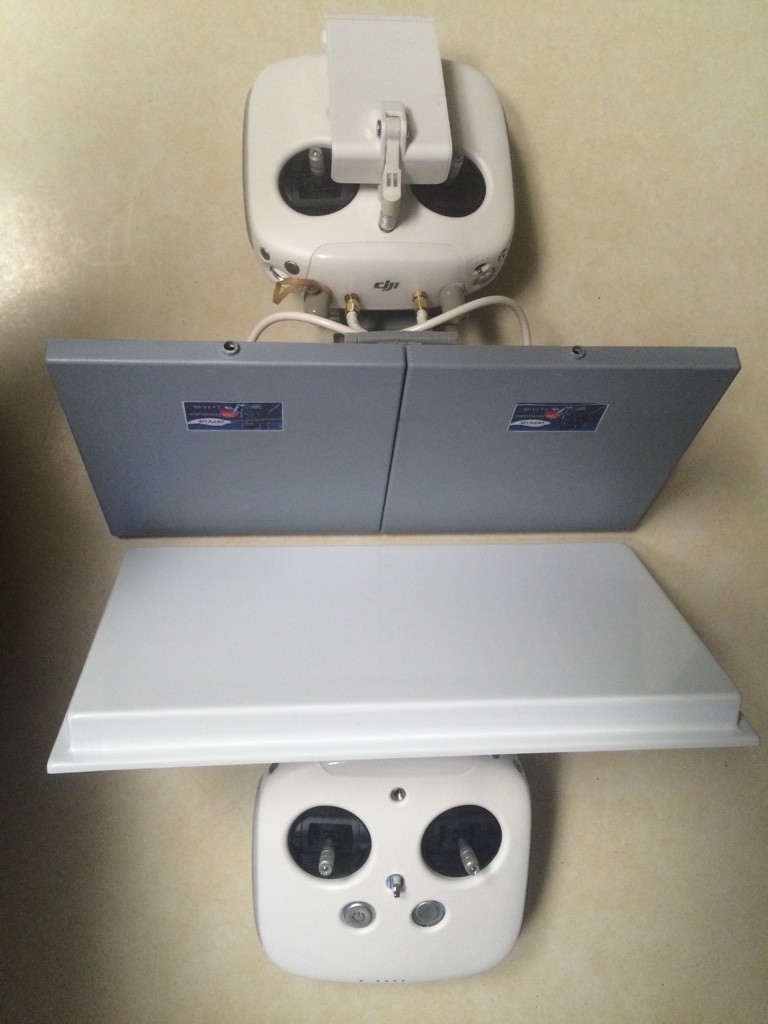 We've got two different awesome antennas out on the market right now and it was time to put them to a side-by-side test.
The Terminator from Horizon
The Maxxrange from DBS
Lots of tests are sure to come from both of these antennas and a lot of different pilots and you're welcome to post them results here.
My test was UNBOOSTED
P3A 1.6 fw new motors
Battery modded
GL300B controller
I turned both around at 50% bat
Using a tripod (faced it almost level w/ horizon & never moved it during entire flight!
Terminator:
150'-250' 100% signal entire trip
45000' unboosted. NICE
Maxxrange:
150'-250' after 20000' I was still only 200' high and a couple bars dropped on the video signal, I went up to 250' @ 25000'and never had the issue again.
39000'
This was my first flight with the Maxxrange, and even though it dropped a couple bars, I'm still going to have to call this first round a tie. These are both great antennas!
The Terminator is tough,unbreakable,&dependable!
The Maxx is light,cute,clean,&every thing you love about the little DBS panel.
Both these antennas are game changers for all of us, no matter what our goals
Maxx HD
HealthyDrones.com - Innovative flight data analysis that matters
Terminator HD
HealthyDrones.com - Innovative flight data analysis that matters