Materials Used:
1.) Painter's Tape
2.) Silicone Tape
3.) Pencil
4.) Razor
5.) Paper
What's the point of turning off VPS?
People usually turn off the VPS when they fly over water or if they run battery mods.
Steps
1.) Place a piece of paper over the sensors
2.) Run the pencil back and forth over the vps with the paper on top to get the outline
3.) Cut a small piece of silicone tape
4.) Place the paper with the shaded outlines on top of the silicone tape
5.) Cut out the circles with a razer
6.) Place the silicone tape circles into the sensors and seal it with a strip of painter's tape
7.) After applying the tape, cut small slices to form a better seal
8.) Enjoy your VPS free flight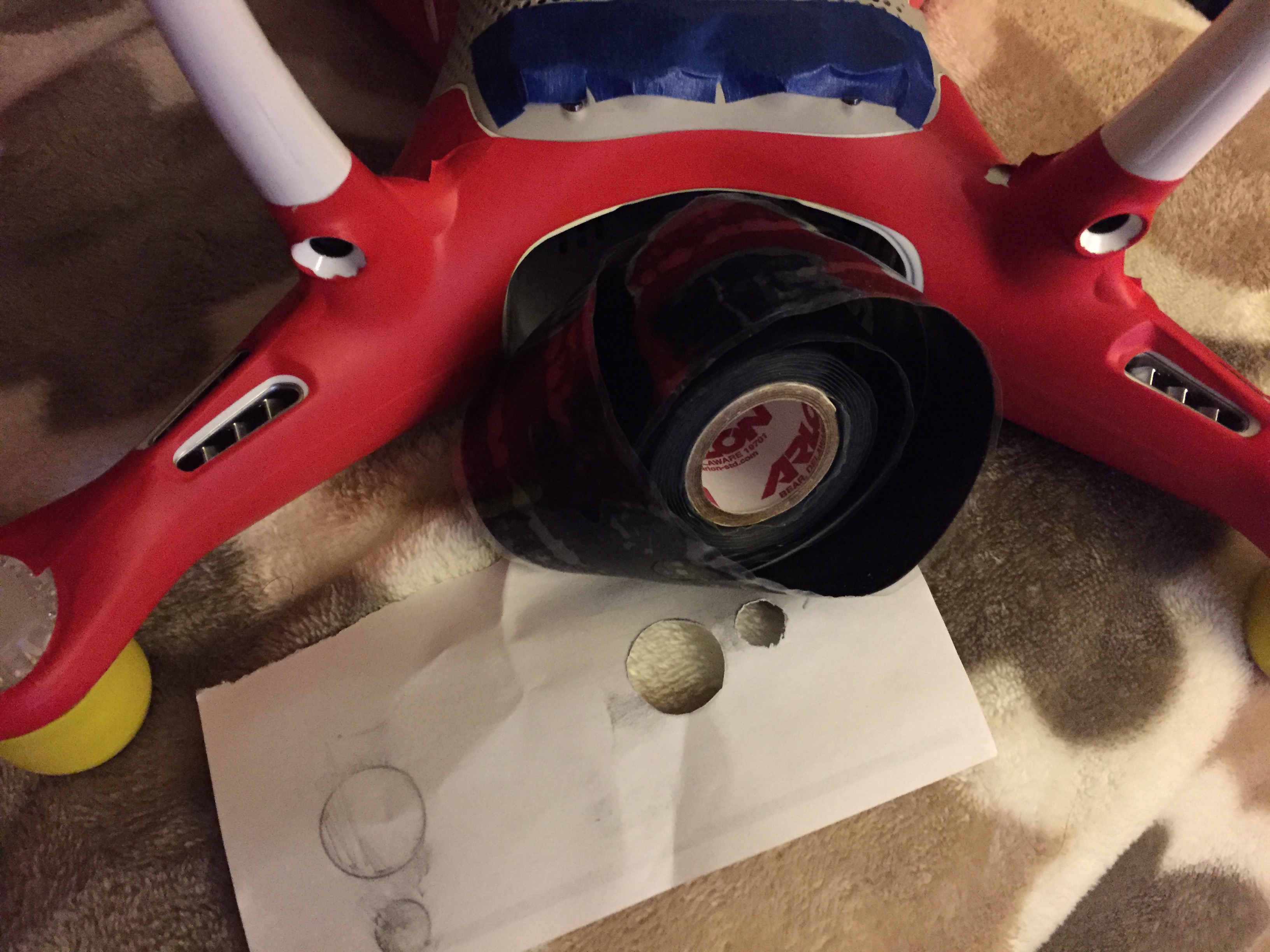 Another phantompilot shared a tip on how to turn off the vps by applying electrical tape. It didn't work for me since it kept on yo-yoing up and down, and it left a sticky residue. This method is a clean and easy way to turn off the VPS. Plus, it's easy to remove. Enjoy.
*
Do note that the silicone tape may be optional. This just so happened to do the trick for me, so here is a 100% working method.