I found a posting on craigslist in Los Angeles for a brand new Phantom 4+ Pro for $400. It sounded too good to be true but I reached out, just in case. Here's the text I got back:

Not the most eloquent text but I emailed the sister anyway and got this reply: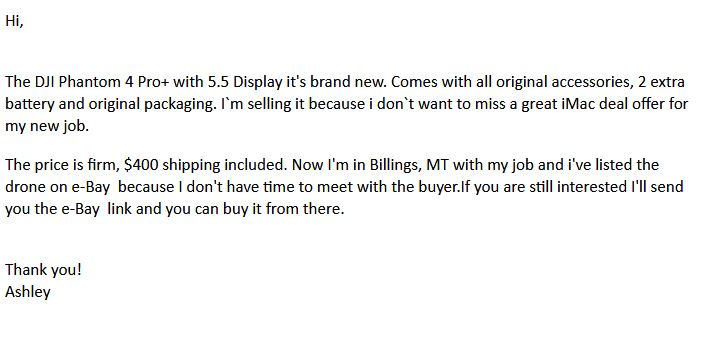 Rule #1 on craigslist: Don't buy anything that isn't face to face. After I send Ashley my email address, I get this reply:

I click on the link and it takes me to this page: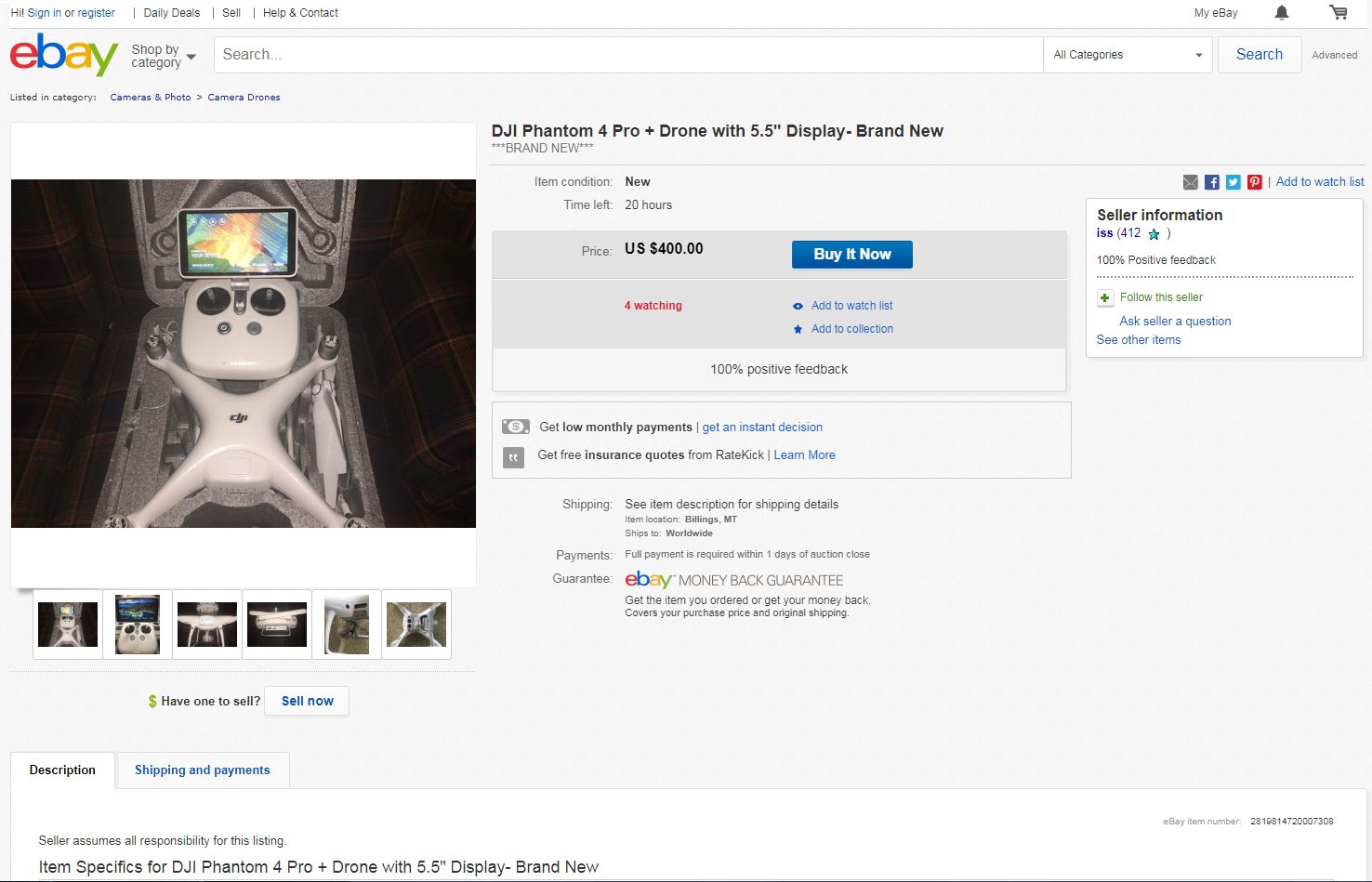 Some of the links on the page don't really work (but some do) and I notice the URL in the email actually points to a different address than what is displayed in that email. It turns out this is a fake eBay page. Boo-urns.
I reported the scam pages to craigslist and eBay.
Be careful out there!