Joined

Oct 21, 2020
Messages

4
Reaction score

0
Age

38
Hi all!
My first post here at Phantompilots! Glad to be here! I'm a new and aspiring drone pilot and loving learning about the hobby.
I purchased my first non toy drone a few weeks ago off of Craigslist. It is a Phantom 2, but I really have no idea if I got my money's worth or not! (It's a sunk cost now anyway, so whatever. I'm having fun with it and learning a lot so it's worth it there)
One thing that's bothering me is one of the propellers is striking the body of the drone. It barely grazes the drone, but it hits. I can't see any visible damage, but the drone has obviously been crashed. Maybe the body itself is just tweaked a tiny bit making the prop strike the body? See the following pics: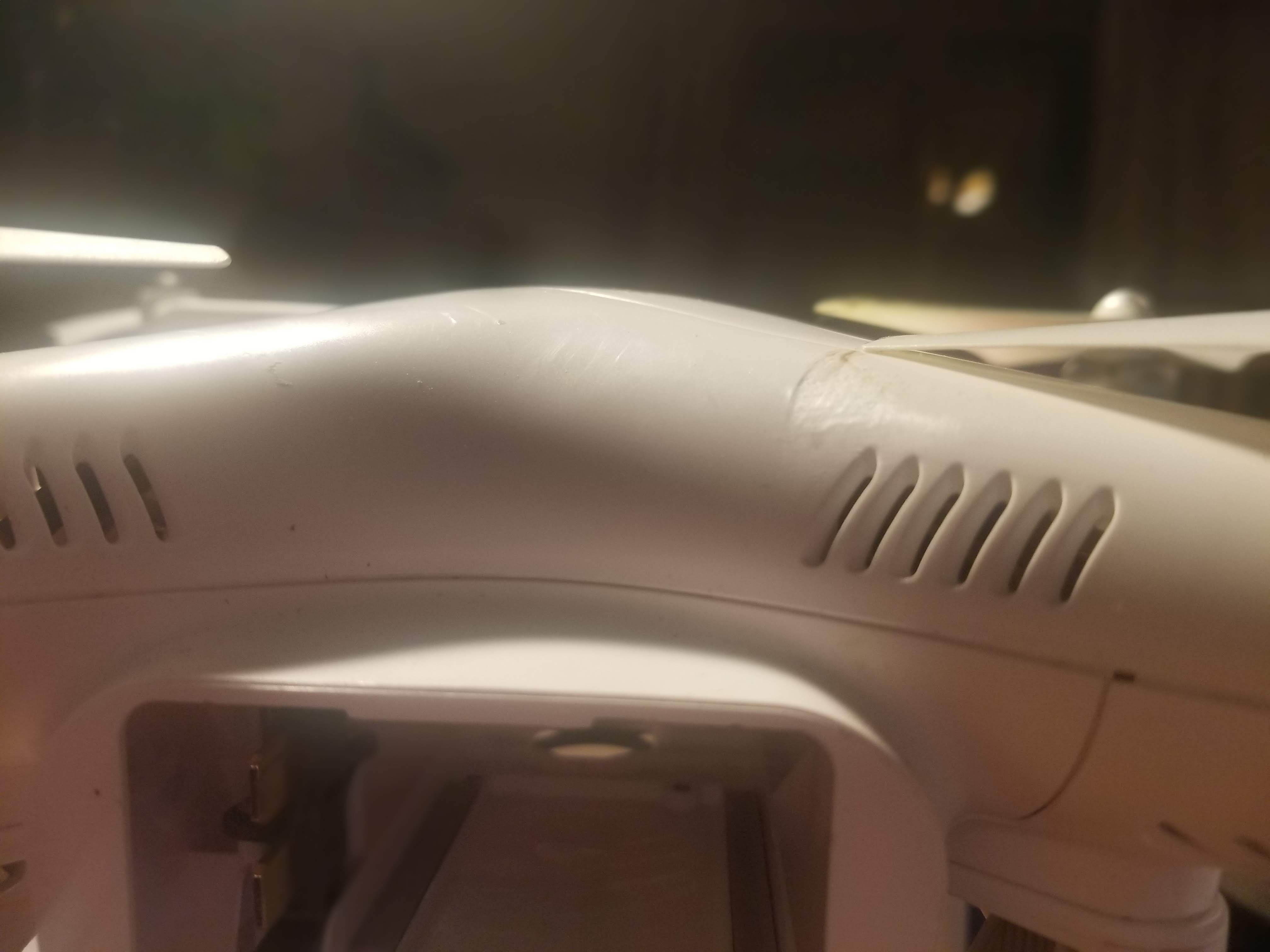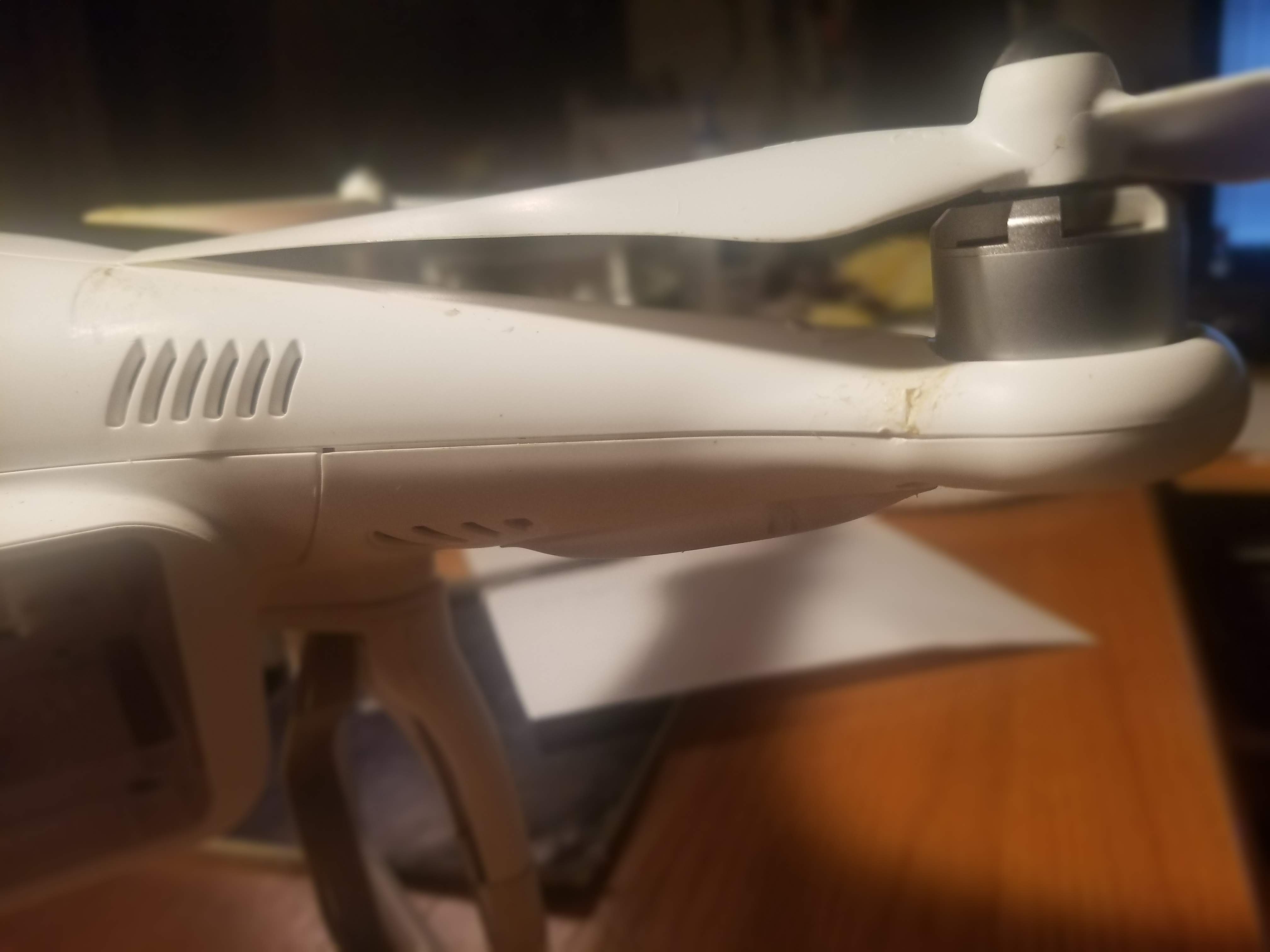 Frankly, the drone seems to fly fine, albeit it's a bit noisy. But I am wondering if there is any tinkering I can do to try and tweak this motor or prop back into a more straight position? (The prop itself is brand new, and I've tried multiple props on there as well. Seems like the motor or drone body is out of whack a bit)
Secondly, I'm trying to figure out what actually came with the drone. I haven't opened it up yet, as I honestly wouldn't know what I saw at this point, but I'm trying to figure out if the accessories that came with it puts me into the 'got a good deal' camp or 'got screwed over' camp. So, tell me what you think!
I paid $200 for the drone.
It came with two batteries...however one of them is shot. Not sure if I can repair it? The second battery works fine.
It came with a charger.
Came with a DJ6 Remote Control.
Came with a really nice hard sided case made by 'Armor'.
Came with a 7" FPV monitor and one antenna. No idea on the brand of this monitor. The monitor has connections for two antennas.
It has a few extra connectors hanging off the bottom of it which I'm not sure what they are. (My guess is that the previous owner had a gimbal and a go pro, but kept those.)
It came with an extra Antenna and box of some sort which I have no idea what they are. See the following pics for the connectors and antenna.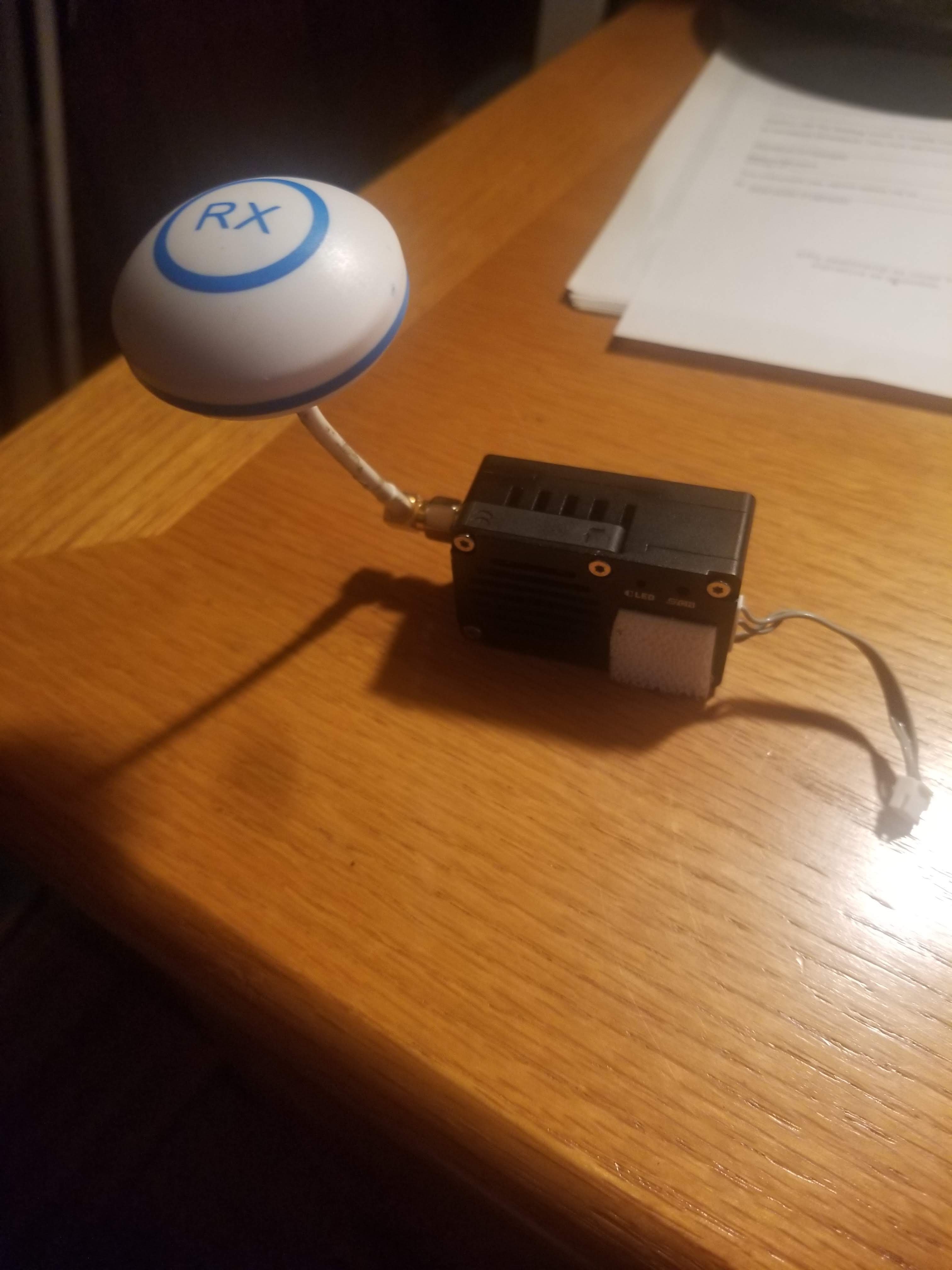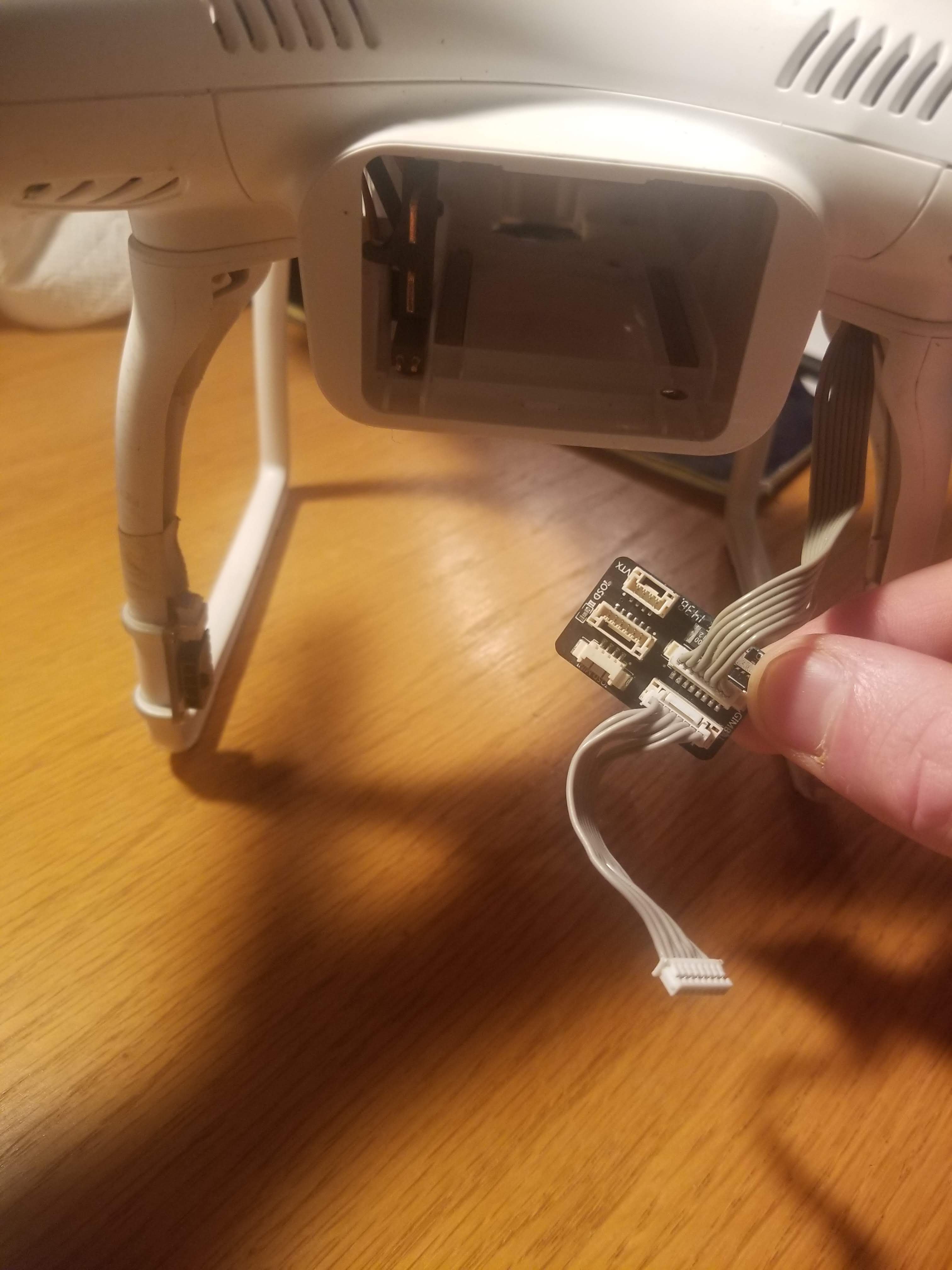 Notice in the picture with the connectors, there is an additional connector attached to the leg of the drone. Again, I have no idea what any of these connectors are for.
So what are your thoughts? Did I get a lemon or not? And hopefully your answers will lead me in the direction to take to get this drone rigged up with a camera and FPV! That's my final goal! (I'm aware I'll have to buy a Go-Pro and Probably the Zenmuse H3-3d gimbal, just curious what other transmitters et. al. that I'll need)
Stoked to be here! Thanks for any help you can offer!