Joined

Apr 4, 2017
Messages

662
Reaction score

304
Location
Nice shot.

I took a look at Barrie using the National Research Council's drone site selection tool. It looks like you'd be legal to fly pretty well anywhere over the water except Orillia.

Heliports aren't 5.6 km radius, they're 1.9 km so the hospital's radius doesn't reach the water.

All the other airfields (except Borden) aren't certified so you have to 'exercise caution' but aren't banned. The zones around them are also showing as smaller ovals rather than 5.6 km circles, which I think show runway alignments and thus give you an idea of the axis planes will be landing/taking off. (Edenvale seems to have three runways, for example, while Springwater/Barrie Airpark has one.)

No idea how busy they are, which will of course affect how safe it is to fly near them, but it looks like the entire shoreline of Shanty Bay is OK for flights.
Hi Robert,
Thanks for your reply. I am aware of the 1.9km radius for the heliport. What I am confused by is that the National Research Council shows the whole waterfront as launch points …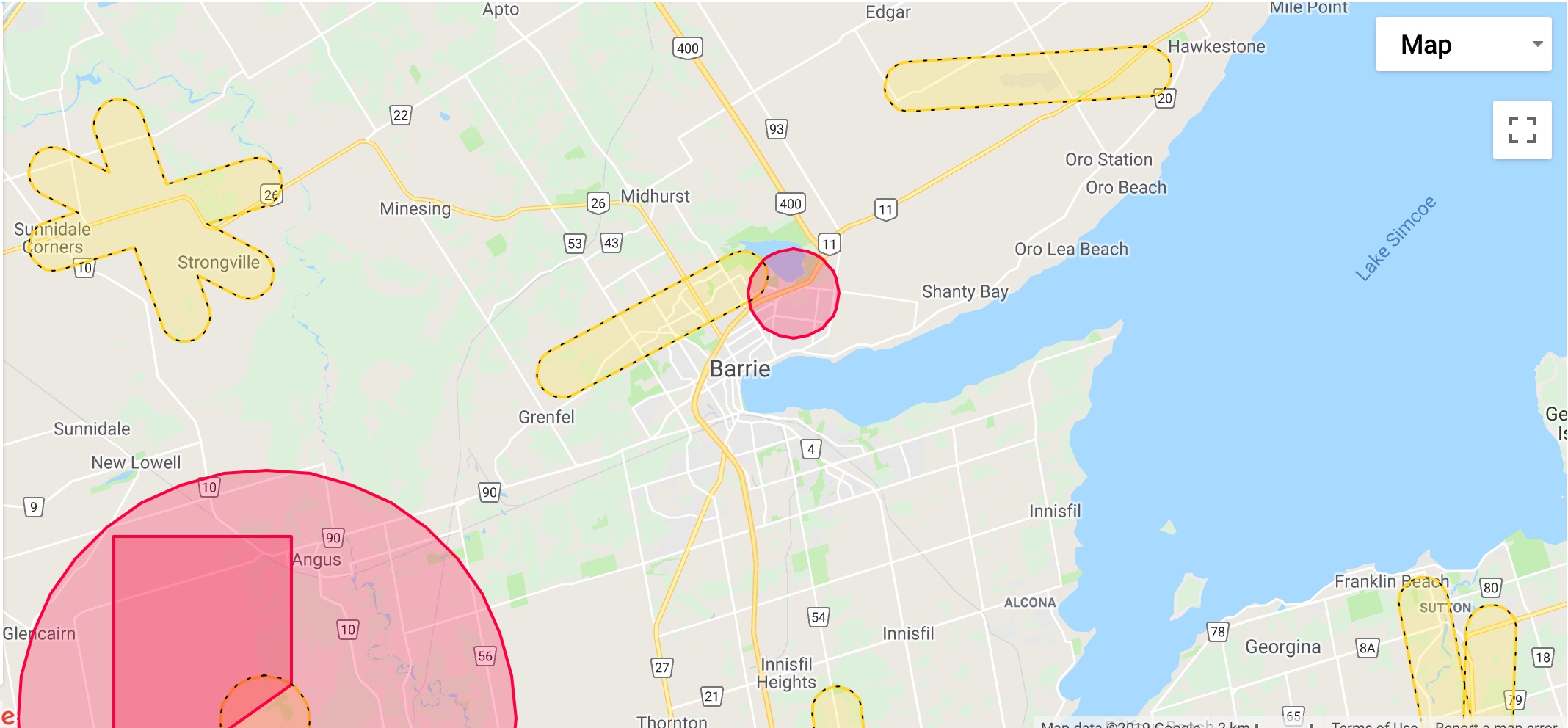 … whereas AirMap and AirData show that only portions of the waterfront have launch points outside the airport radius, so it is more limited. I have been using AirData and AirMap as my guide. Below is AirMap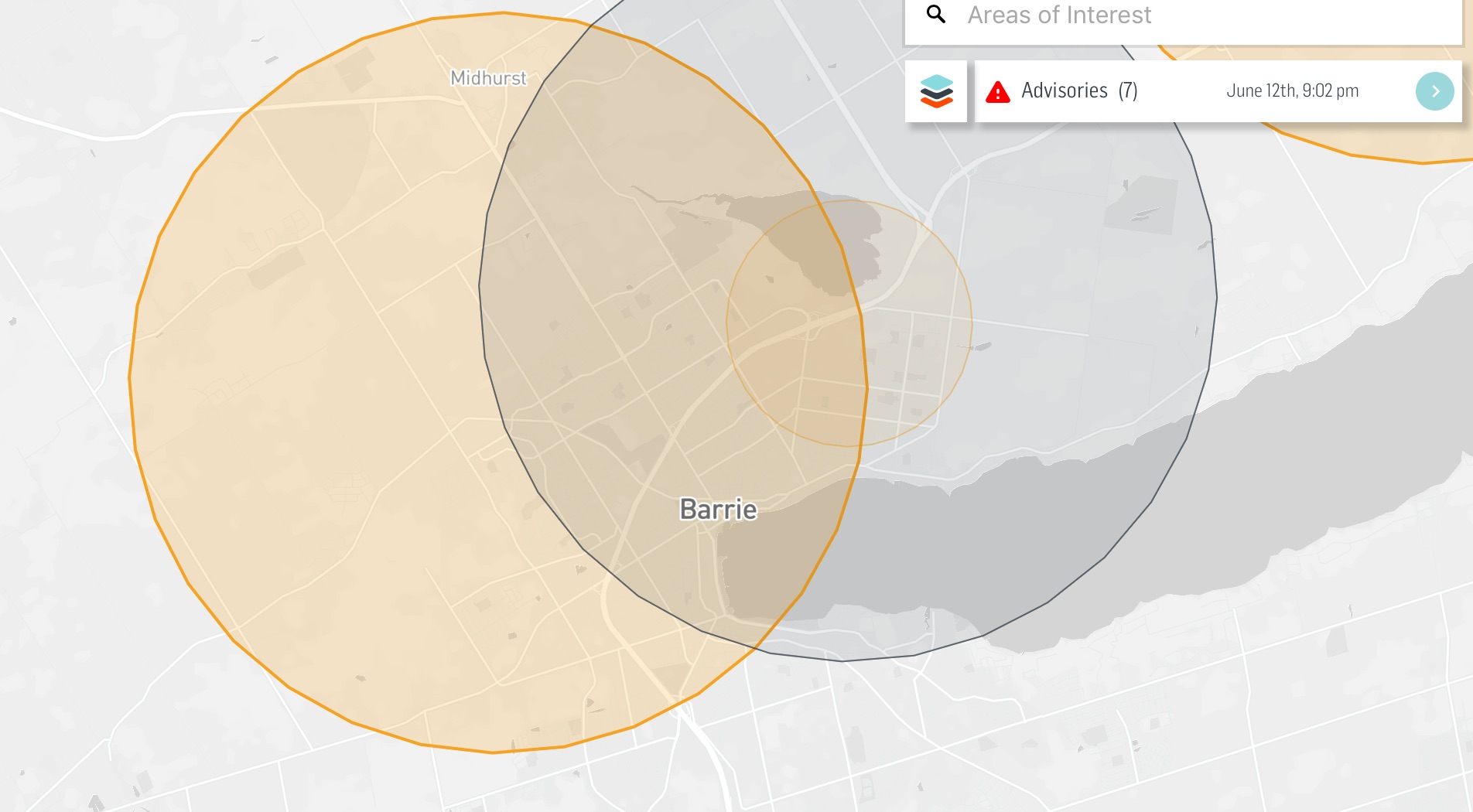 The black circle is the seaplane radius. Shanty Bay is a small village and is too far from the Barrie City Waterfront to get any useable photo of the city lights reflecting on the water. Minet's point on the south side is a possible launch point but, it is a busy beach area and the parking lot is within metres of the shore so often people go there to sit and watch the sunset of have a coffee break.
Chris