Selling almost perfectly new Ziess Cinemizer Goggles only because I purchased FatShark for my FPV quads and don't need two sets of goggles where I can use the FatShark to do both.
If you have a DJI drone with a controller that has an HDMI output, you can use these glasses as FPV goggles.
You ca also use these goggles to watch YouTube videos in 2D or 3D or movies from your TV.
Excellent price. The going price on EBay is between $450 to $1,000.00.
Includes the Multimedia Video Glasses, Eye-shield, Earpieces, Earbuds, Case, HDMI adapter, USB Charging cable, Instruction Booklet and Original Box.
Manufacturer's Specifications:
Image:
• OLED displays (Organic Light Emitting Diode)
• Simulated screen of 40 inch (=1 m) in 2m distance
• Aspect ratio 16:9
• 2 high resolution displays with 870×500 pixel each (100% fill factor)
• 24 Bit RGB color depth
• FoV (Field of View): 30°
3D support:
• Side-by-side / Top-Bottom / Line interleaved – see below 1) Supported 3D formats
• Frame Packing at 720p and 1080p (HDMI 1.4)
• cinemizer OLED is supported by NVIDIA 3DTV PlayTM
External connector:
• Mini-USB for charging the integrated re-chargeable battery
• 3,5mm audio jack for external stereo head phones
Diopter setting: Continuous prescription setting of -5 to +2 D for each eye
Inter-pupillary distance: The optics supports an IPD range of 59 – 69mm
Input sources:
• HDMI: 640x480p 60Hz, 720x576p 50Hz, 720x480p 60Hz, 1280x720p 50/60Hz, 1920x1080i 50/60Hz, 1920x1080p 50/60Hz, 1920x1080p 24Hz,
• HDMI 1.4 3D 1080p 24 Hz, HDMI 1.4 3D 720p 60Hz
• AV-In: 3,5mm / 4pin jack for audio & video (PAL/NTSC)
• Video capable iPod & iPhone models (30-Pin connector) via optional accessory
Audio: Stereo Sound
Light source: LED-Class 1
Power supply:
• Built-in rechargeable lithium-ion battery
• Charging via USB; 5 V / 450 mA
• Battery life: up to 6h via Apple and AV-In and up to 2.5h via HDMI
• Charging time 2.5 hours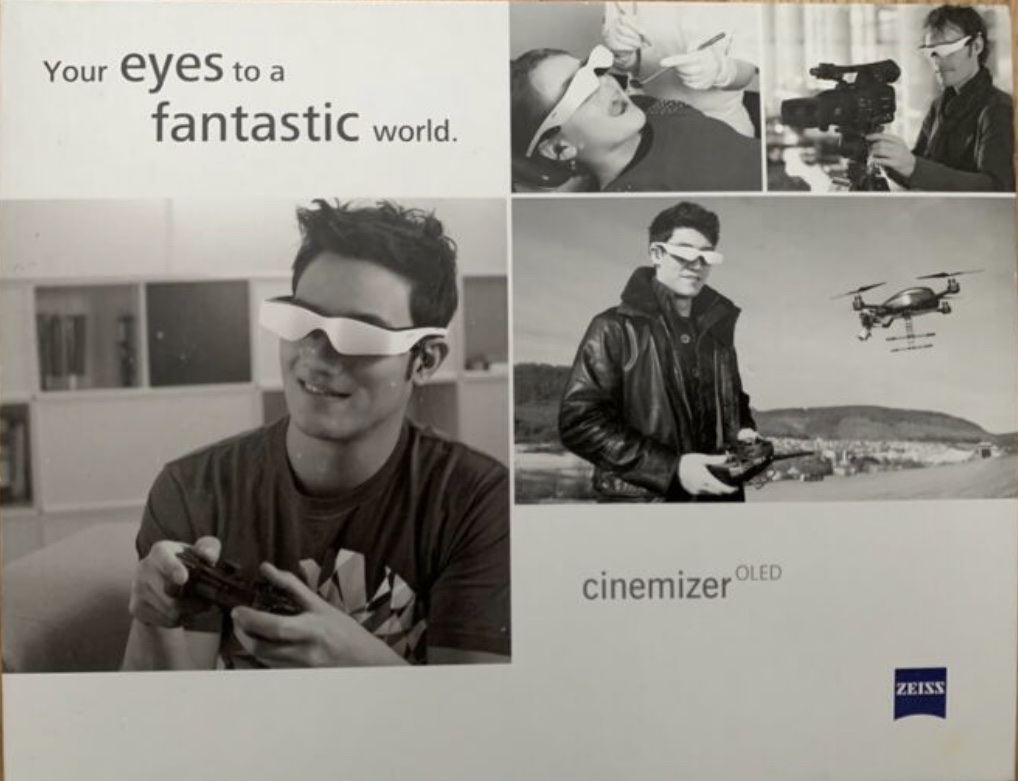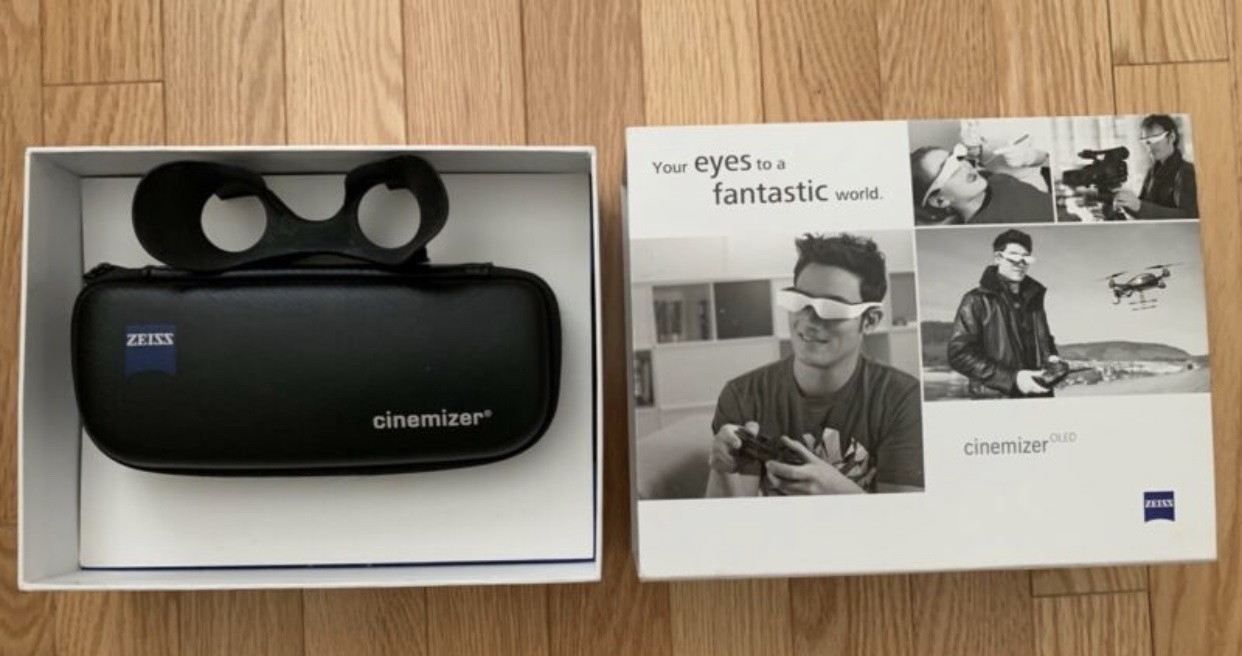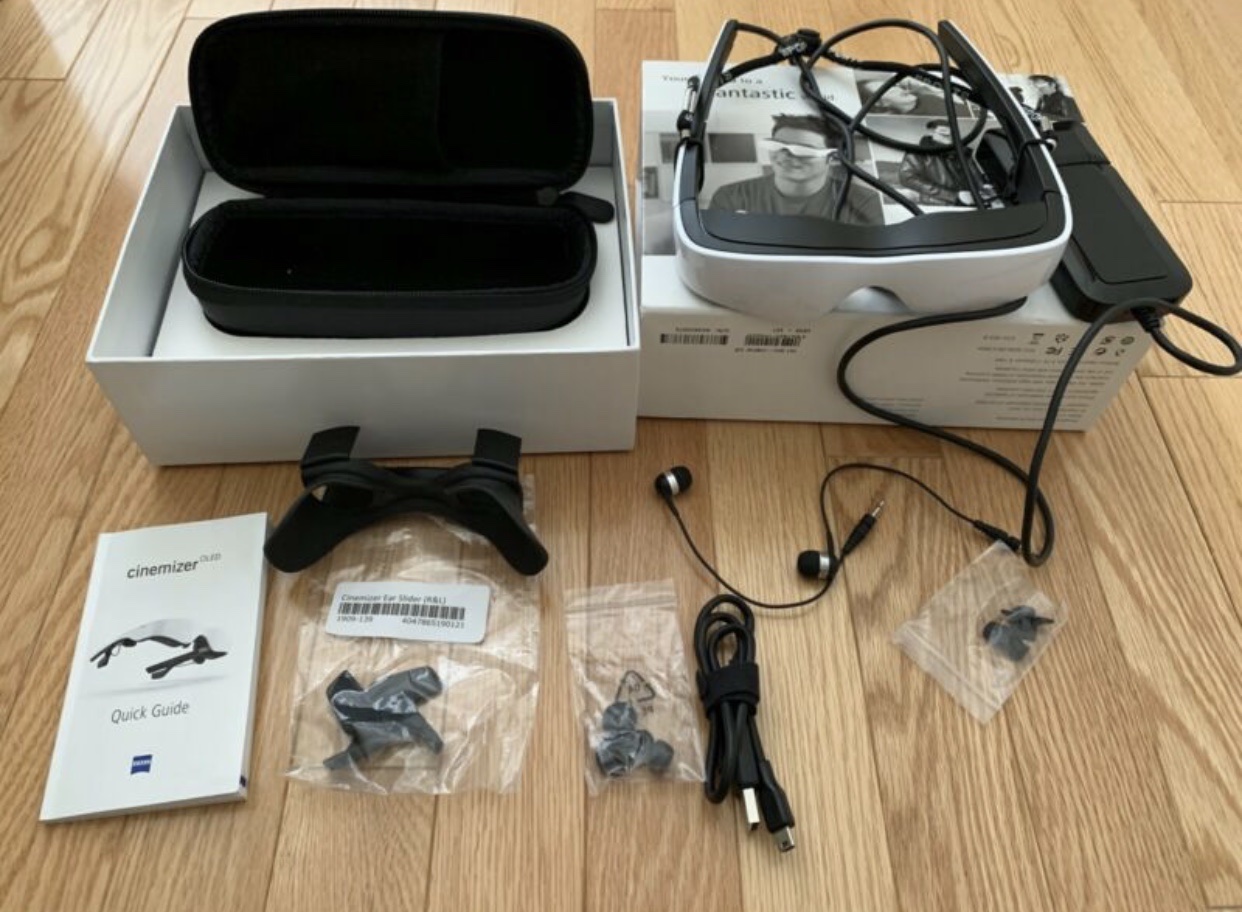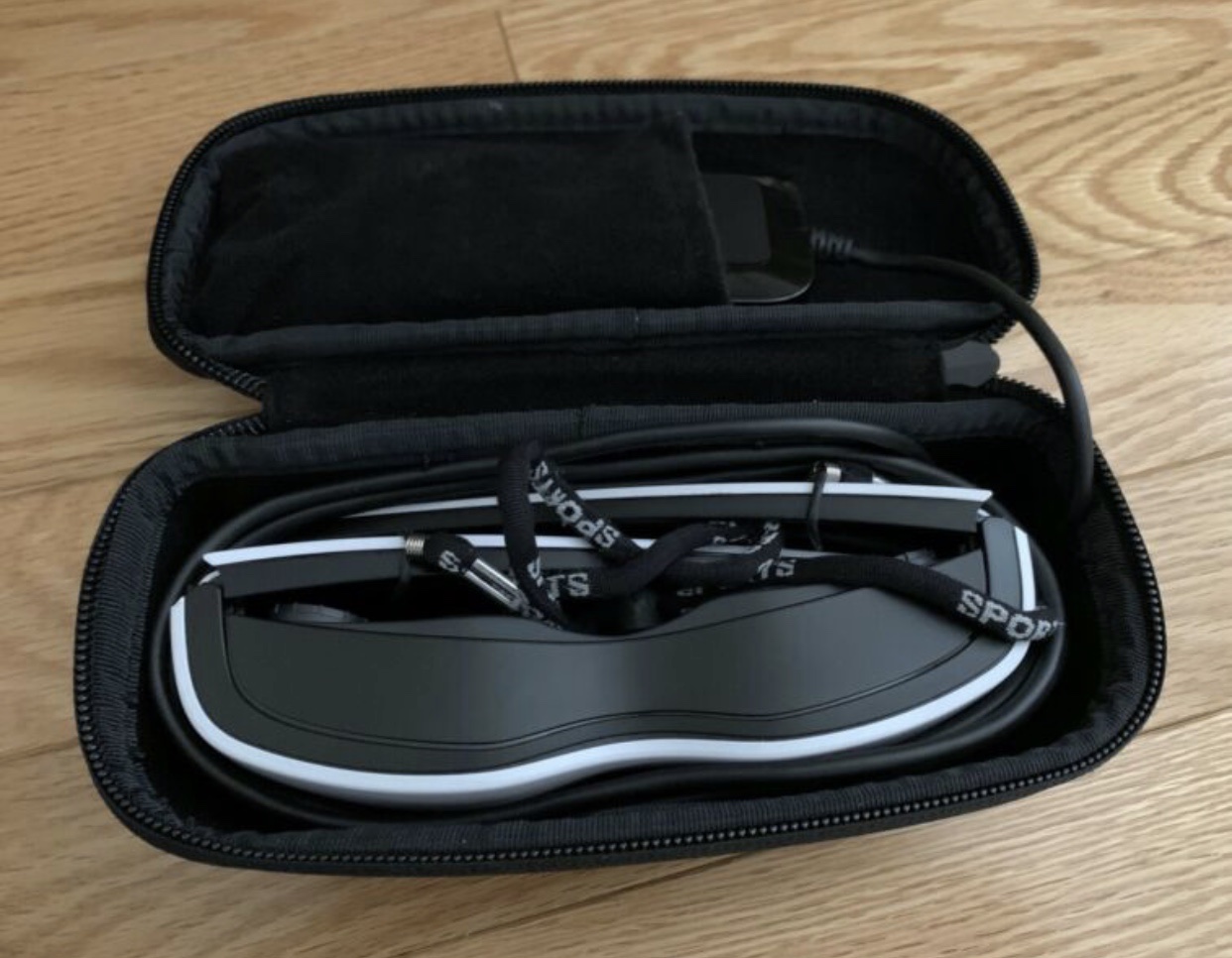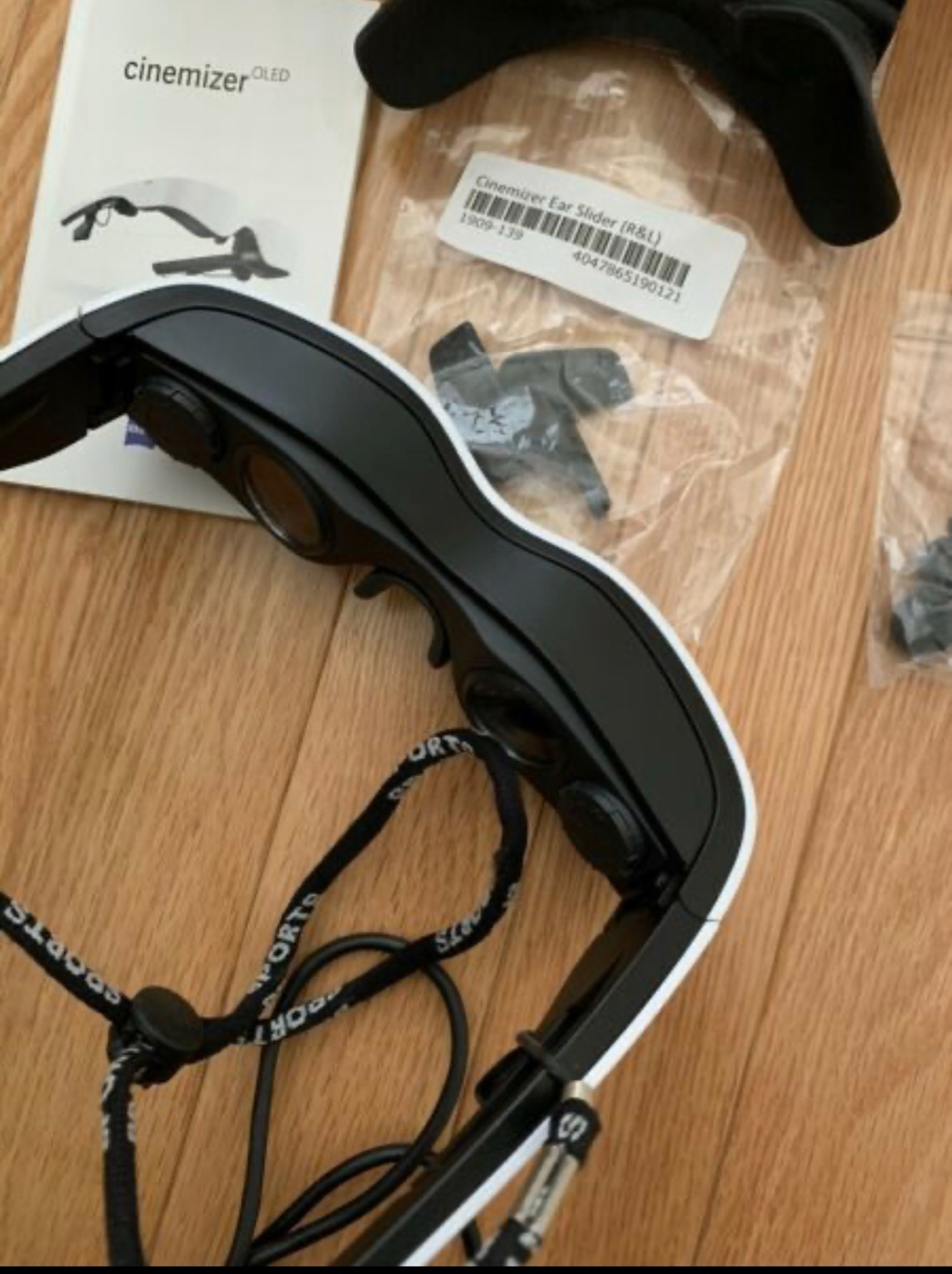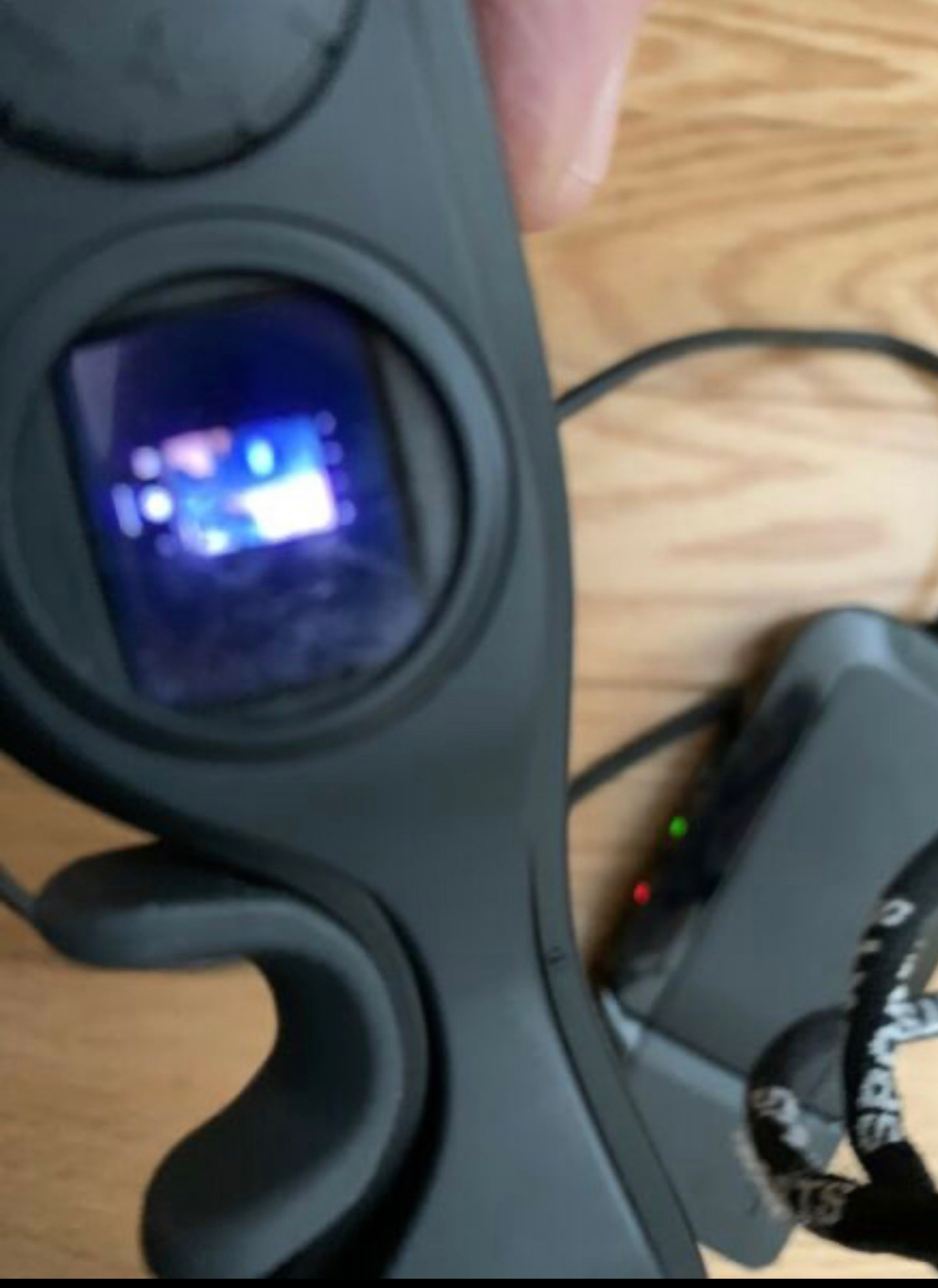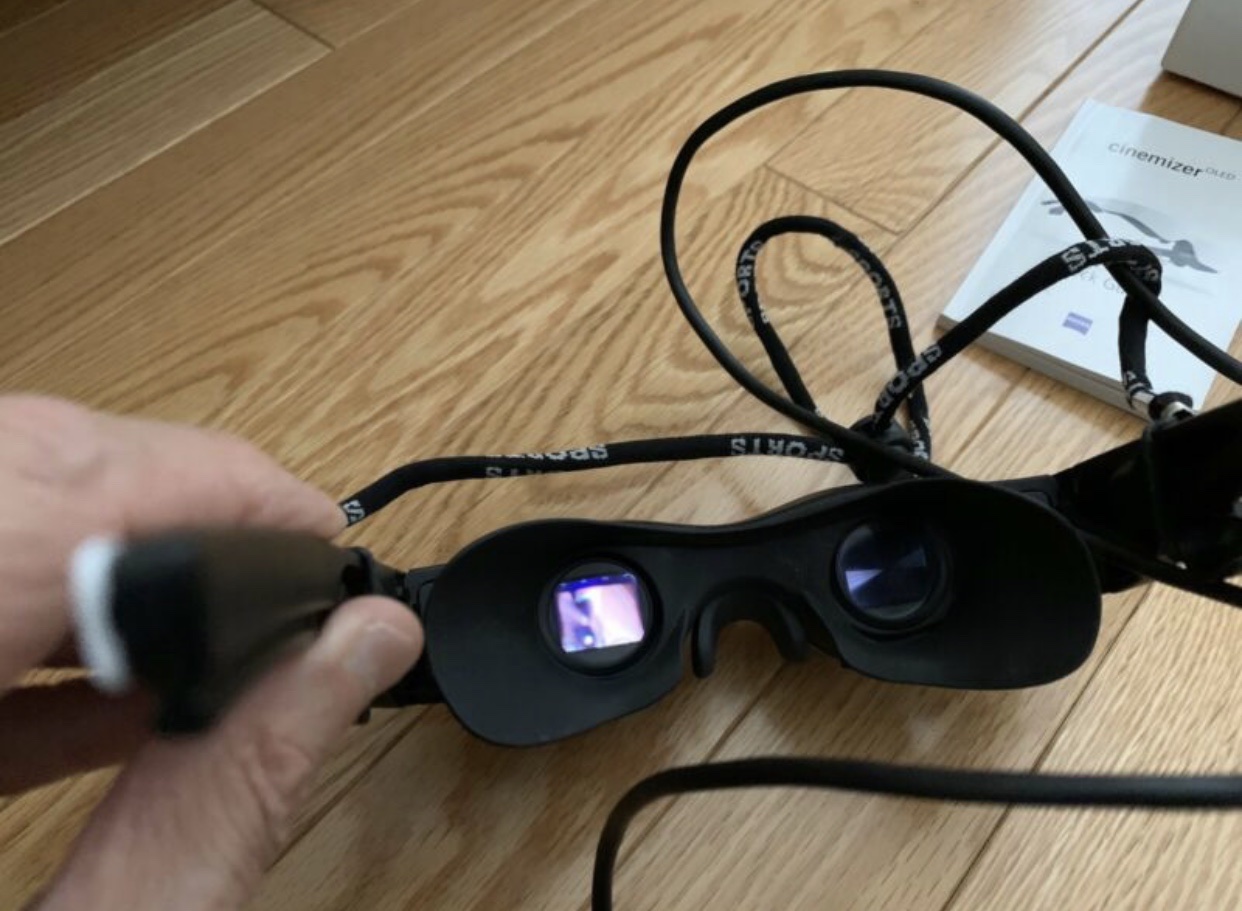 Last edited: