Joined

Jun 26, 2015
Messages

6,239
Reaction score

2,883
Location
I've been disappointed in the P4 signal integrity of the stock radio. I know people have been getting some good range with various antenna enhancements, and I generally use a surfer also (I just bought the Itelite antenna), but I'm joining the camp of Gadget Guy and wanted to express my disappointment in DJI's continued reduction in power output of Lightbridge. I'm perplexed why DJI would do this, I really don't think they exceeded RF power guidelines from the FCC for the 2.4Ghz band they're using for Lightbridge, yet the evidence shows they are gradually lowering the power of the RC. Go figure.
With my P3P (bought July 2, 2015) I never lost control signal first, I would always lose video signal first. However with P4 I often lose control signal first, sometimes triggering RTH. My flying is always LOS, no trees, away from the city, such as ocean flying, local hills, in safe areas.
Out of curiosity I bought an RF meter to read the output power of my radios. This isn't a super accurate method I admit, but it's a ballpark representation of what's going on I think. These results appear to match the FCC filings by DJI, saying they are lowering the RF output.
It appears the P4 has the weakest control signal since Phantom started using Lightbridge. This explains my experience of getting NO SIGNAL scenarios with P4, when I don't have that experience with my P3P in the same area I fly all the time. Sometimes my P4 drops control signal for a couple seconds, sometimes over 3 seconds, which triggers RTH.
When I took these measurements the numbers jumped around a little, but what I show here is pretty much the average of the numbers for each unit. I got number higher and lower for each the RCs, these photos represent an average.
It appears getting an Inspire controller for our P4 is the hot ticket. I can tell you from first hand experience that I've been amazed at the improved signal integrity with the P4 craft using an Inspire controller, the range is great in comparison to the stock P4 RC. It's interesting the P4 craft shows slightly more video output power than the P3P. That's promising, but the P4 RC control signal is what's so bad IMO. Using the Inspire RC I've gone 12,000 with no surfer and not a glitch. But using the P4 RC I'm lucky to get 5000' before I start getting NO SIGNAL notices, intermittently.
BTW, the P4 and P4 RC have the latest firmware.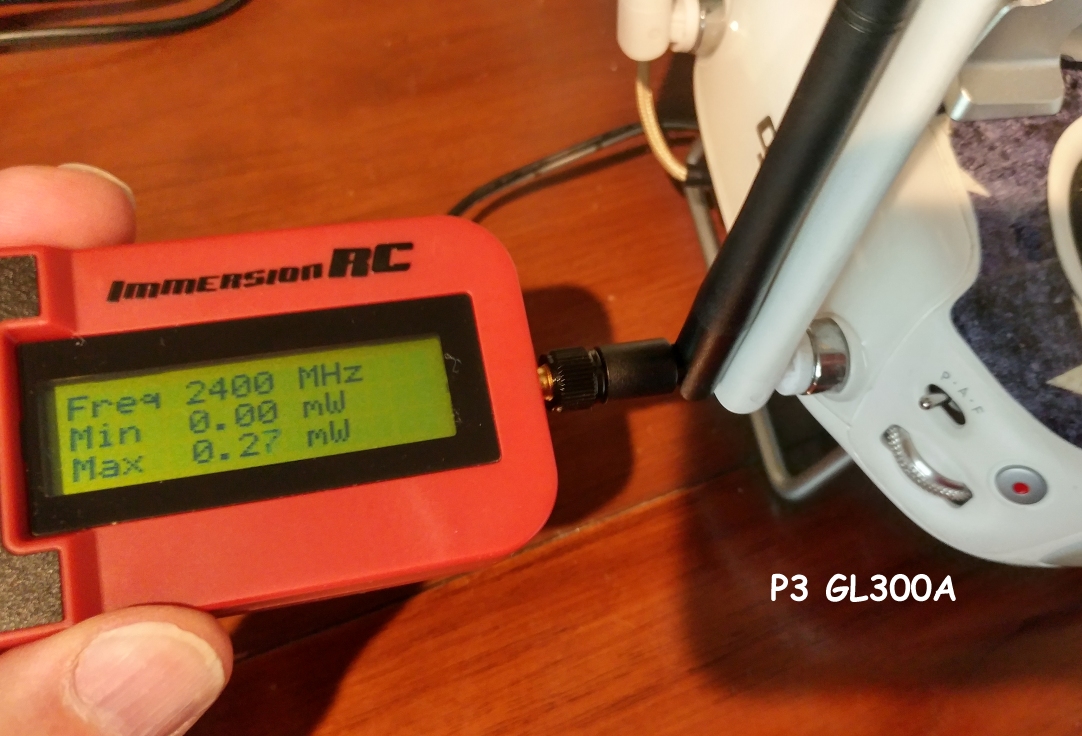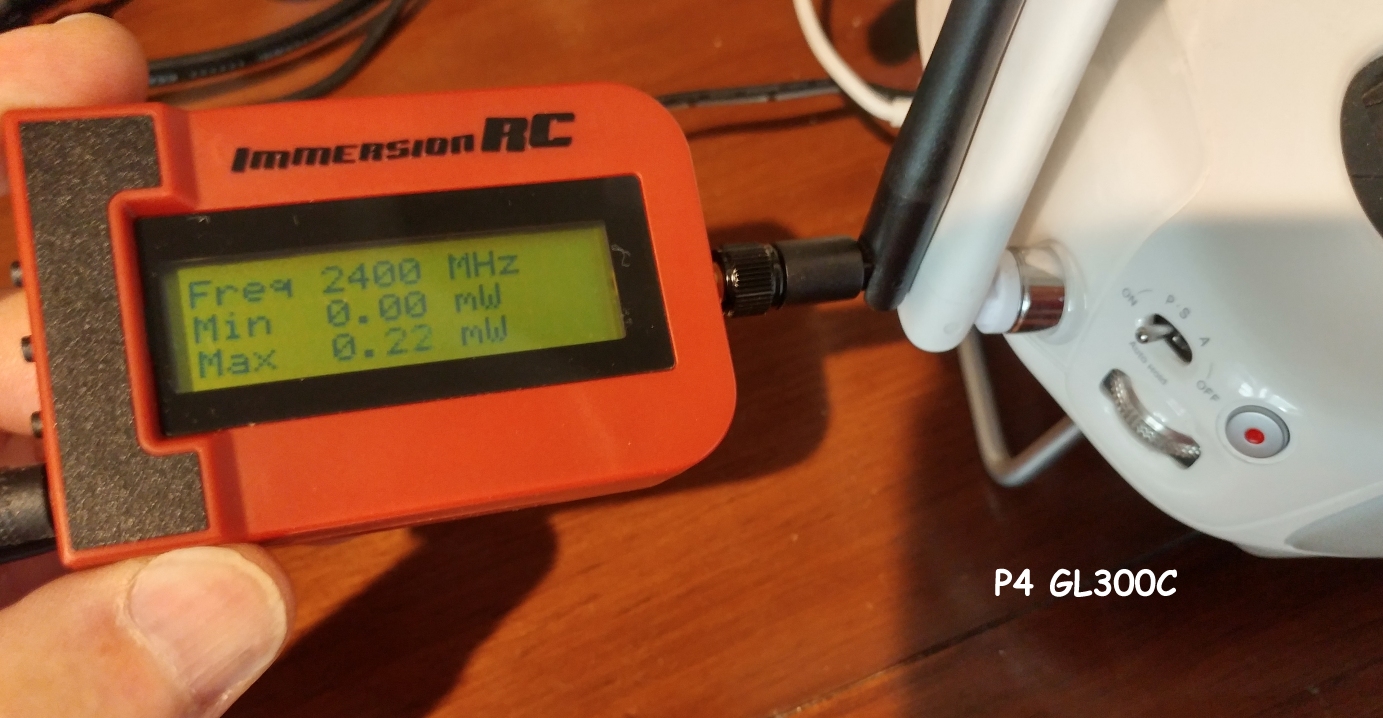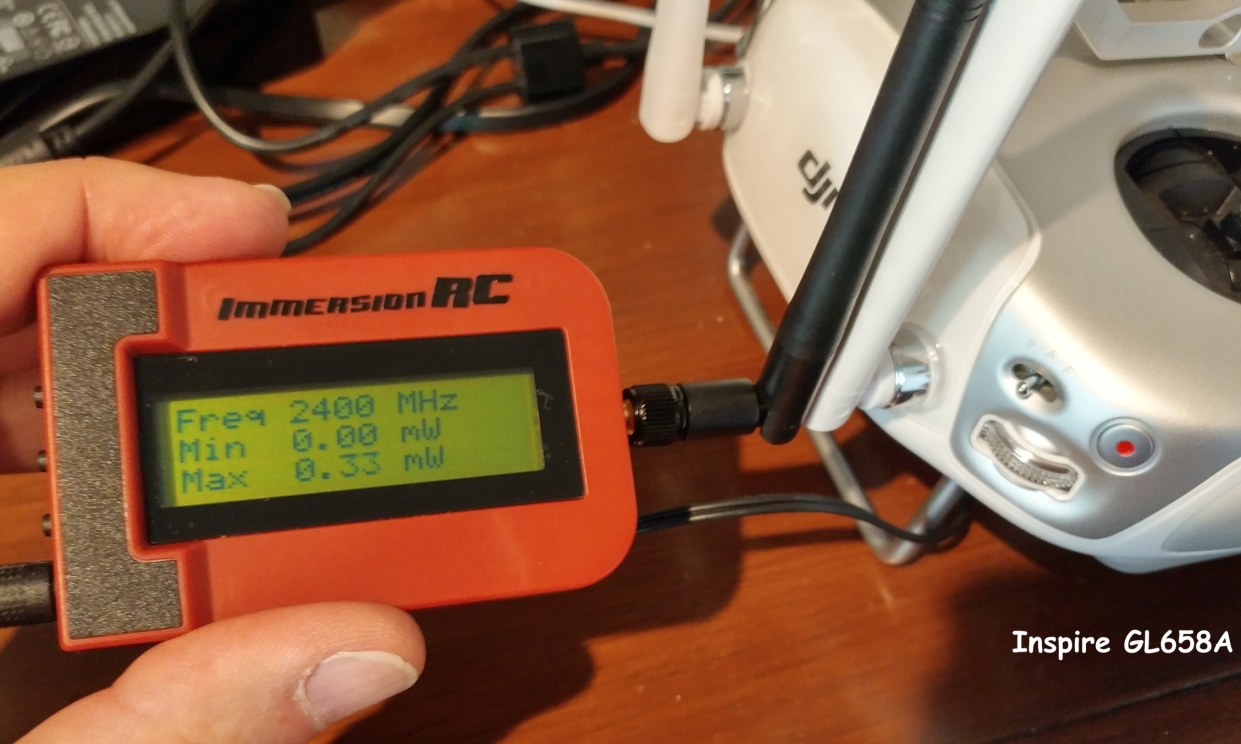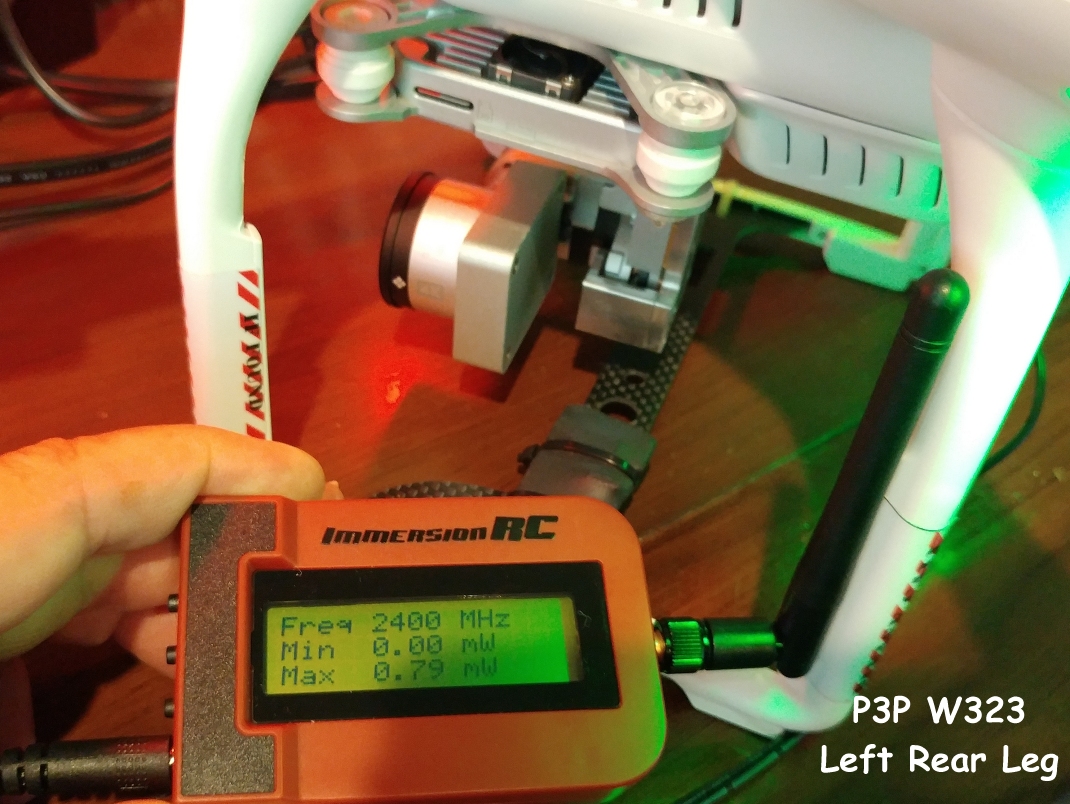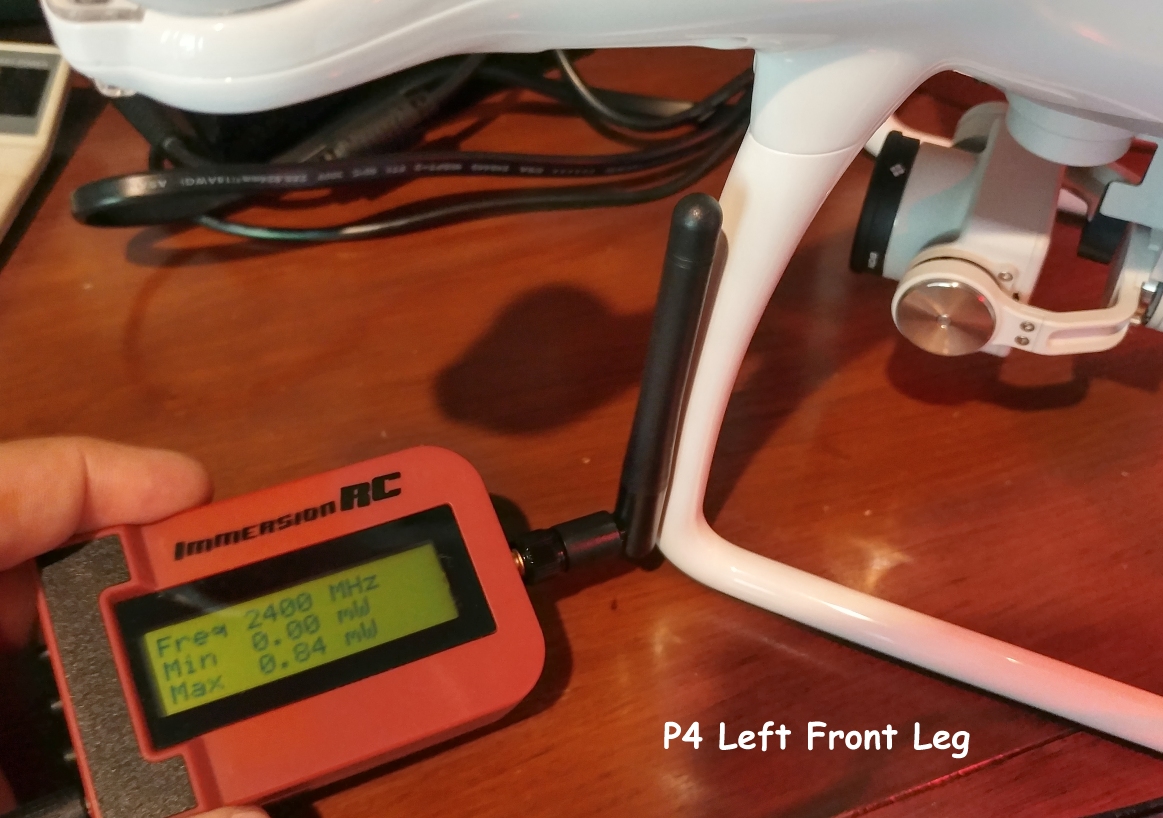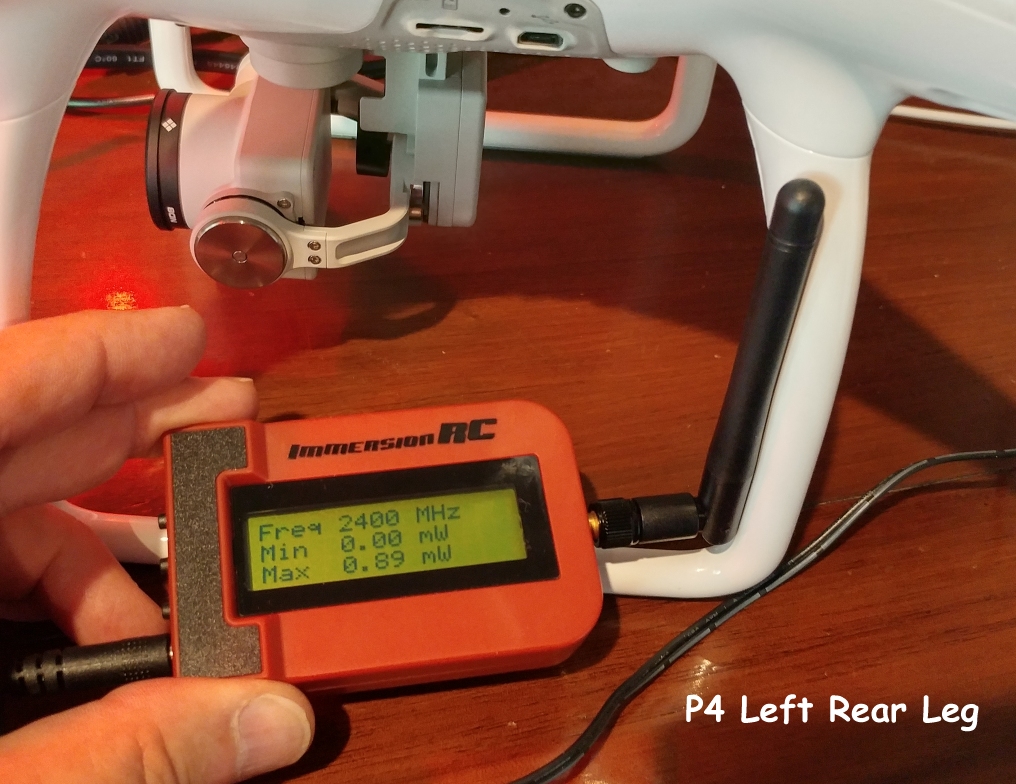 Last edited: