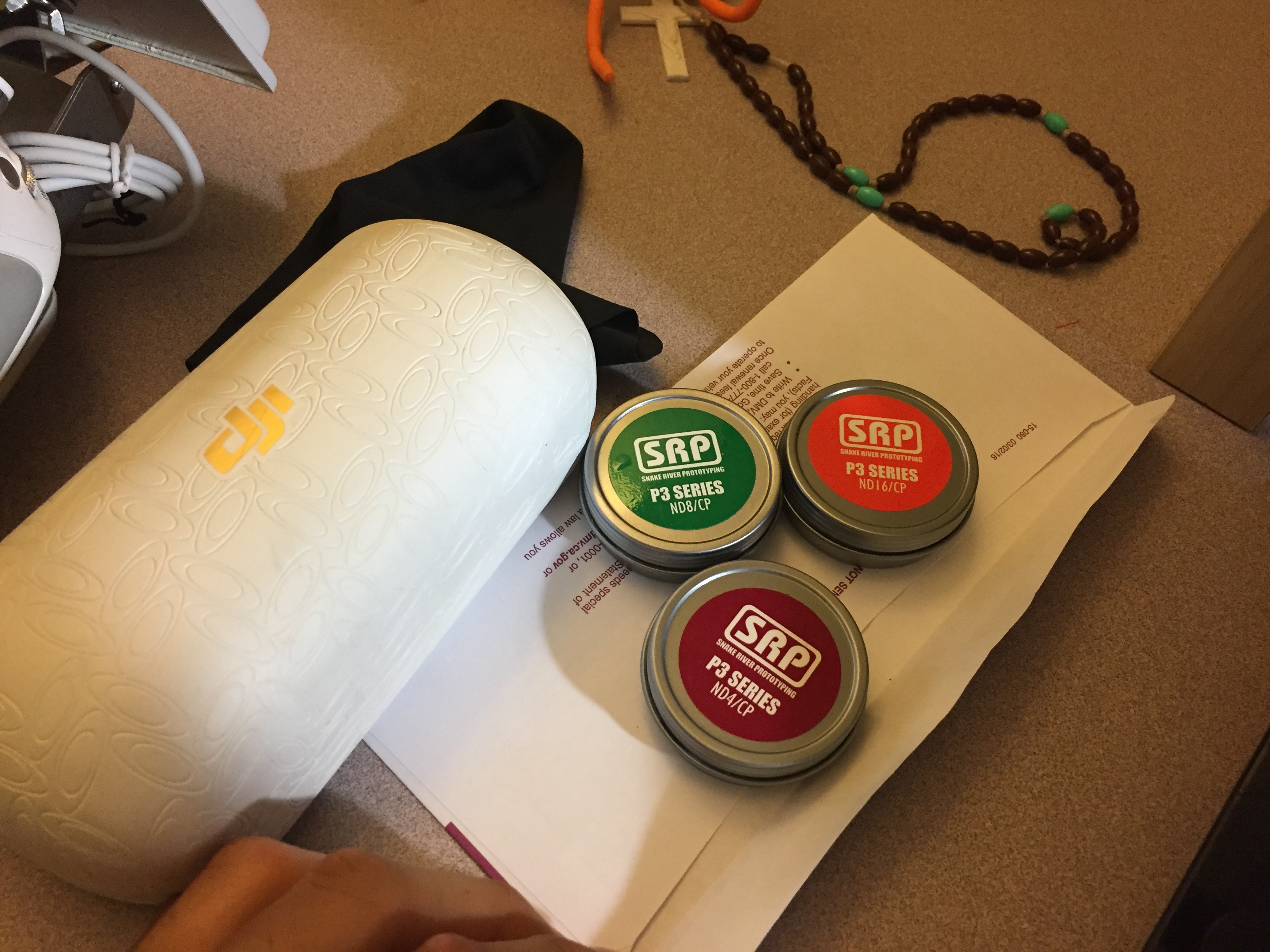 These were bought "brand new" from an auction, so I've fitted it on the phantom 3 pro to see if it fits, and it works.
These filters run $57 a piece, and they are regarded as THE BEST ND filters for a phantom according to some people here on phantom pilots.
*I bought this for a lot cheaper, but I'm either keeping it, or seeing if anyone is still willing to get a deal for these. I'm going to fly it out today and check out the quality.*
$100 -US only- Free Shipping - PayPal Only-
They are the ND4/8/16 CP filters, and on their website it says P3&P4.