Joined

May 13, 2021
Messages

36
Reaction score

43
Location
I didn't want to pay the prices for a hard case online and be limited to whatever configuration the foam was in. So I decided to build my own. I will update this as I get more done on it. Currently waiting on the foam to come in
Plan is 3" pick n pluck for bottom to hold drone and transmitter, tablet and maybe a couple other items. The case is deep enough to put a shelf above the drone which I plan to keep in place with angle brackets. The shelf will have egg crate foam on bottom to protect top of bird with motor covers as well. 1.5" pick n pull on top for battery storage, extra props, my Gannet bait drop system,etc. Then more egg crate foam on the lid of the case if needed to protect those items.
The case is a Hart rolling tool cart from Walmart. It's also stackable and they have a toolbox the same size, so if you have 2 drones you could stack it lock it in place and roll them both to your location. It did require a bit of minor surgery to fit the drone but it's only a couple of lips on either the back or front of the case. They aren't structural or anything. Once they are cut out the drone fits perfect. This isn't a true hard case. I wouldn't trust it being thrown around but I don't plan on flying anywhere with my bird just car rides to and from the beach. There is also a divided storage box for smaller items. That is part of what made me go with this case. It's upgradable as I add more to my fleet later on.
I hope this helps someone else on a budget like me not trying to spend $150 or more on a prebuilt case. All said and done I'm looking at $70 completed and customized to my own needs.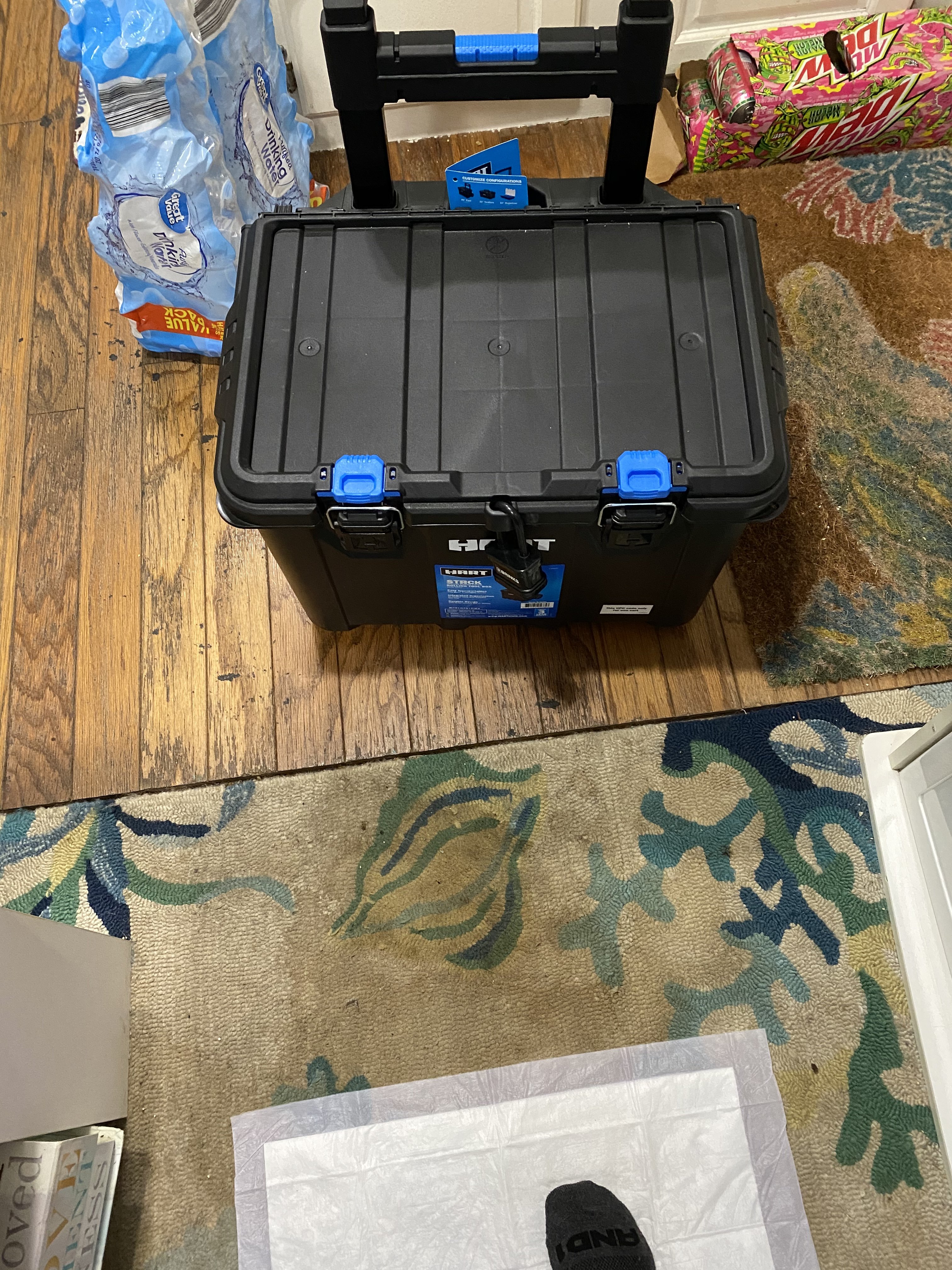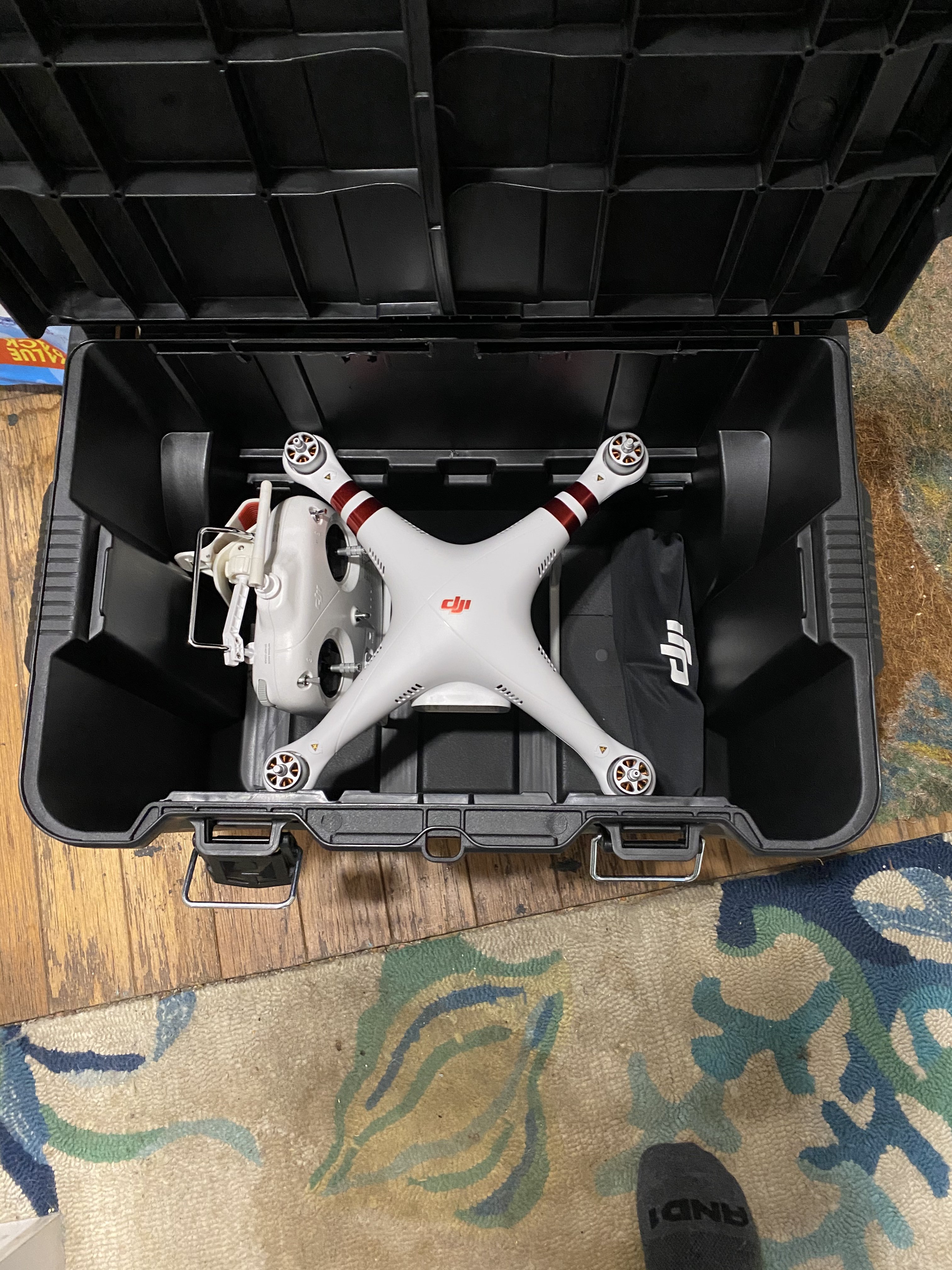 Link to full stackable kit here
The pluck foam I ordered is on back order. So I made do with what I could find for the time being. It's a little rough but it works. I'm holding off on building the top tray until I have the correct foam. The case is at least usable in the mean time.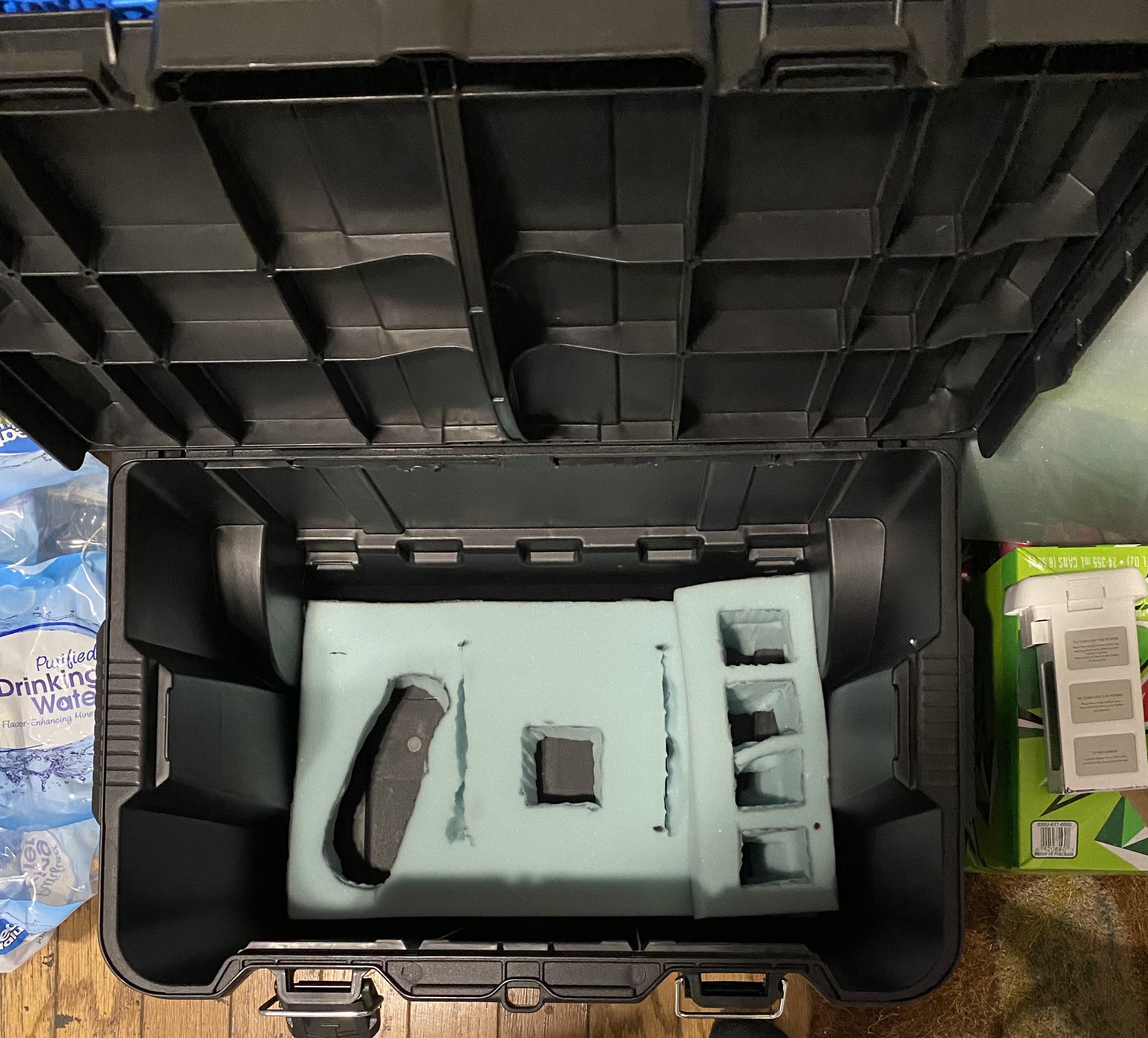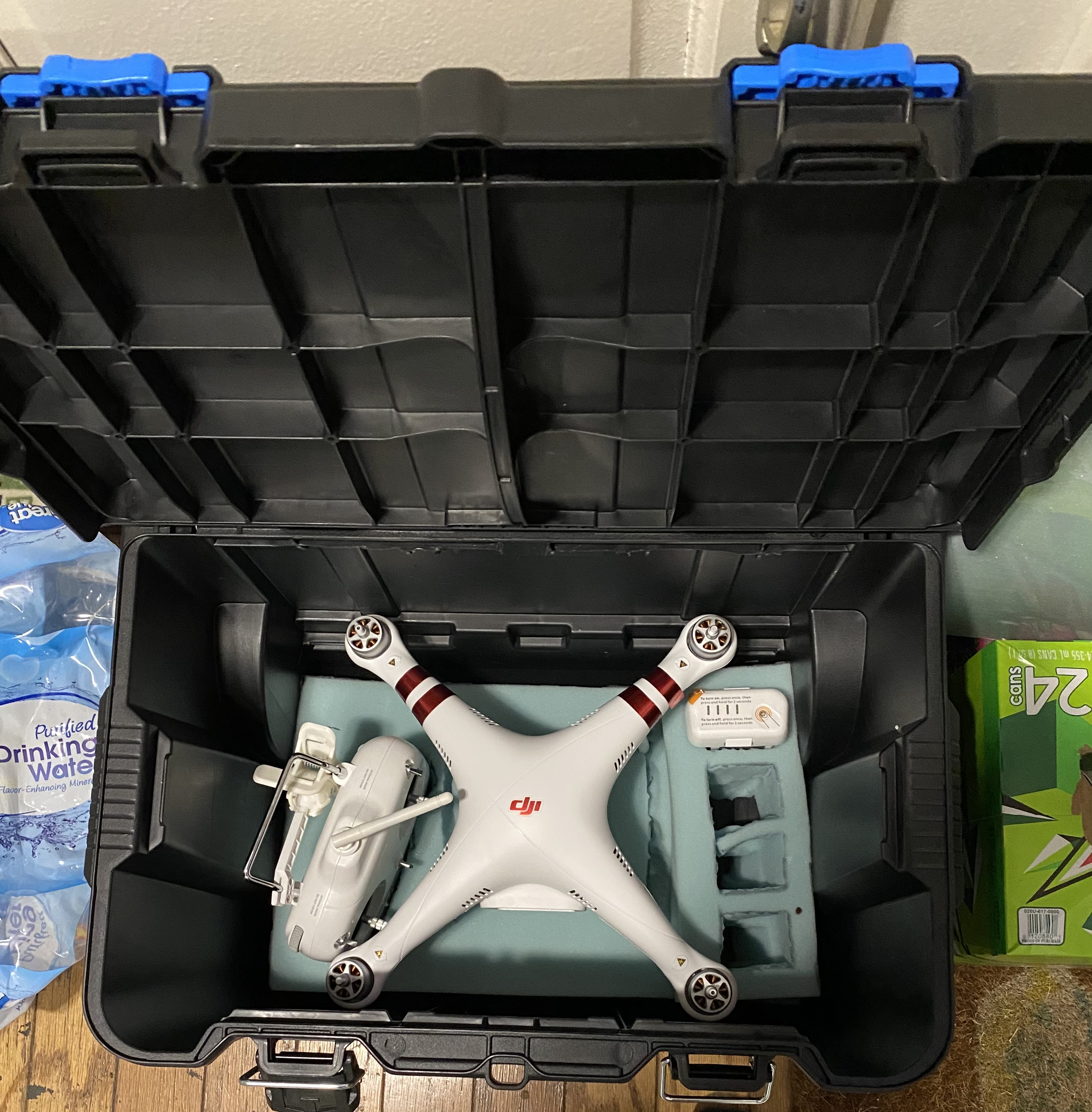 Last edited: