Joined

Jul 9, 2015
Messages

163
Reaction score

101
Age

88
So, many of you have experienced cracks with your phantom 3. So have I. I decided instead of waiting 8 weeks for the repair process, I'd fix it myself. I won't illustrate how to open the shell. There are videos on youtube that will help with that. Once your shell is opened and you unplug the GPS, set the top shell aside. You will need a #8 and #6 Torx.
After I removed my shell, one of the plastic parts that connects the two shells fell out onto the floor, I guess the crack was through and through. It was not fractured during the process of removing the shell, it was actually a place where I had a crack already. One of the other plastic pieces on the other arm was cracked but still intact.
I purchased Bondic from amazon for 22 dollars and used that to repair the cracks and seal all the areas. The tube of Bonic has enough for all four arms of the phantom. So I did. I went around everything that has a place where a screw could be inserted. The bond is pretty strong and you will see in one of the videos where I tap the bondic and it resonates a sound like the the bond has hardened. Like I said, the bondic has enough to go around every screw hole. I also coated the center area under the motor to secure that area and form a solid piece between the four motor mount holes. I am happy with the repair. While I was in there, I just went ahead an treated the other two arms where I did not have cracks. These cracks were there when I bought the phantom. I didn't know the severity until more people started indicating they had cracks.
After observation of the posts that were broken, I have come to the conslusion that it's improper manufacture. These posts are very fragile at the base.
Broken piece
Application of Bondic
URL=
http://s284.photobucket.com/user/Pdoc11/media/image3_zpsj77lzwyy.jpg.html]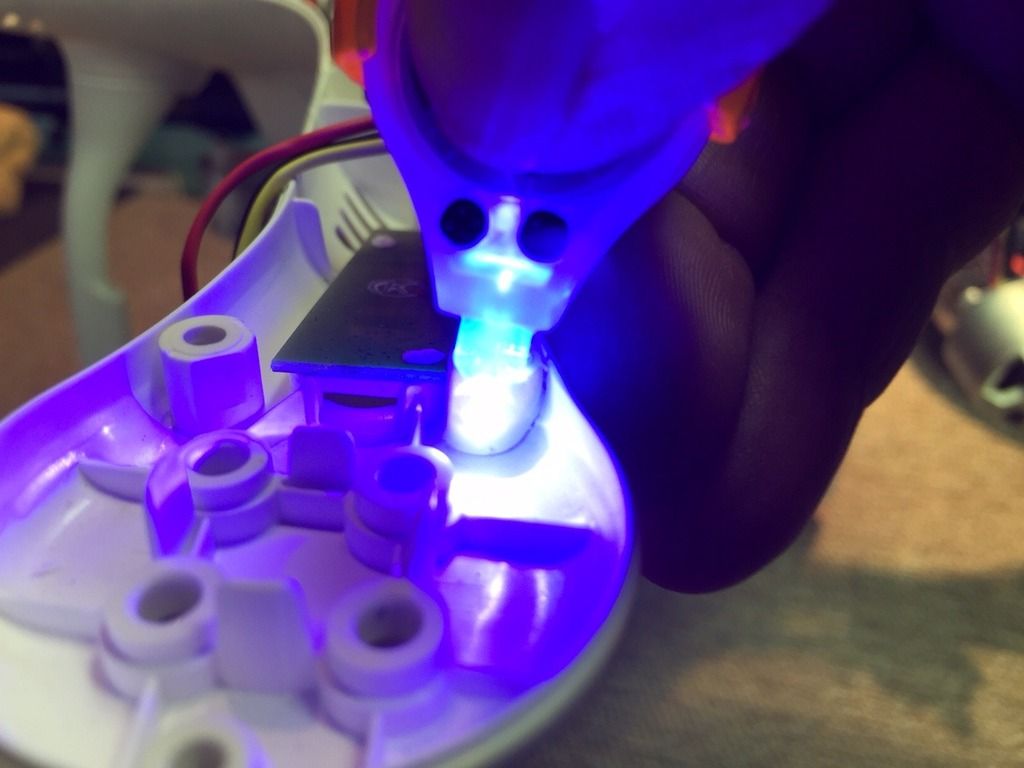 [/URL]
Cure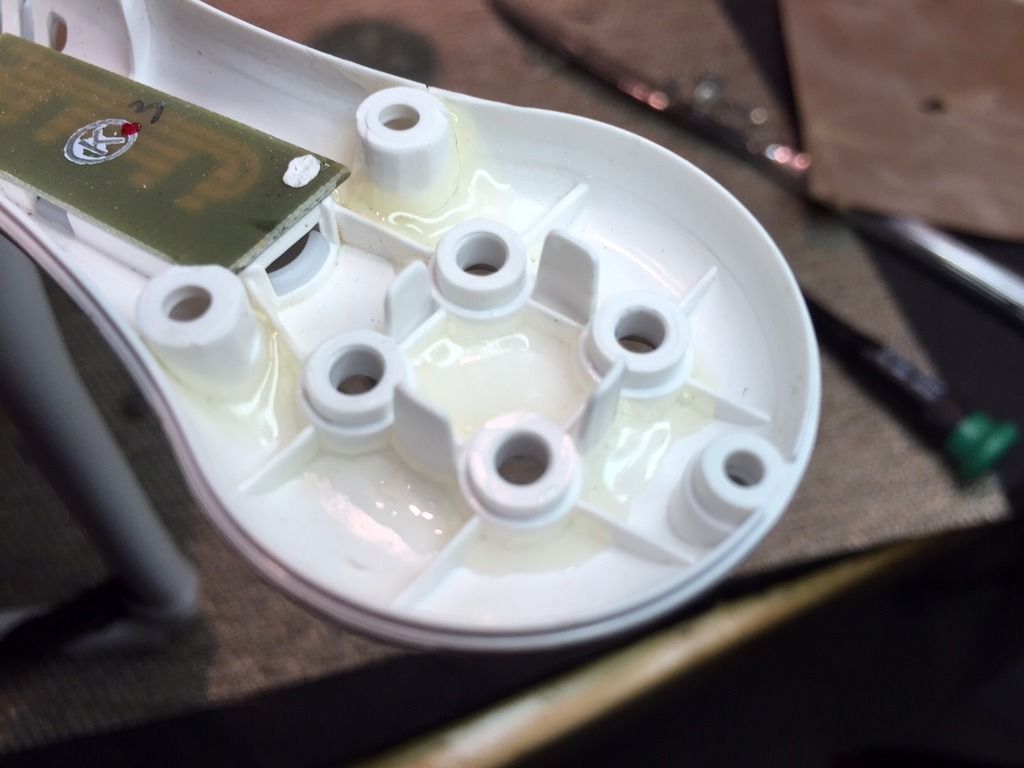 Resolution with all areas treated including the center of the arm under the motor.