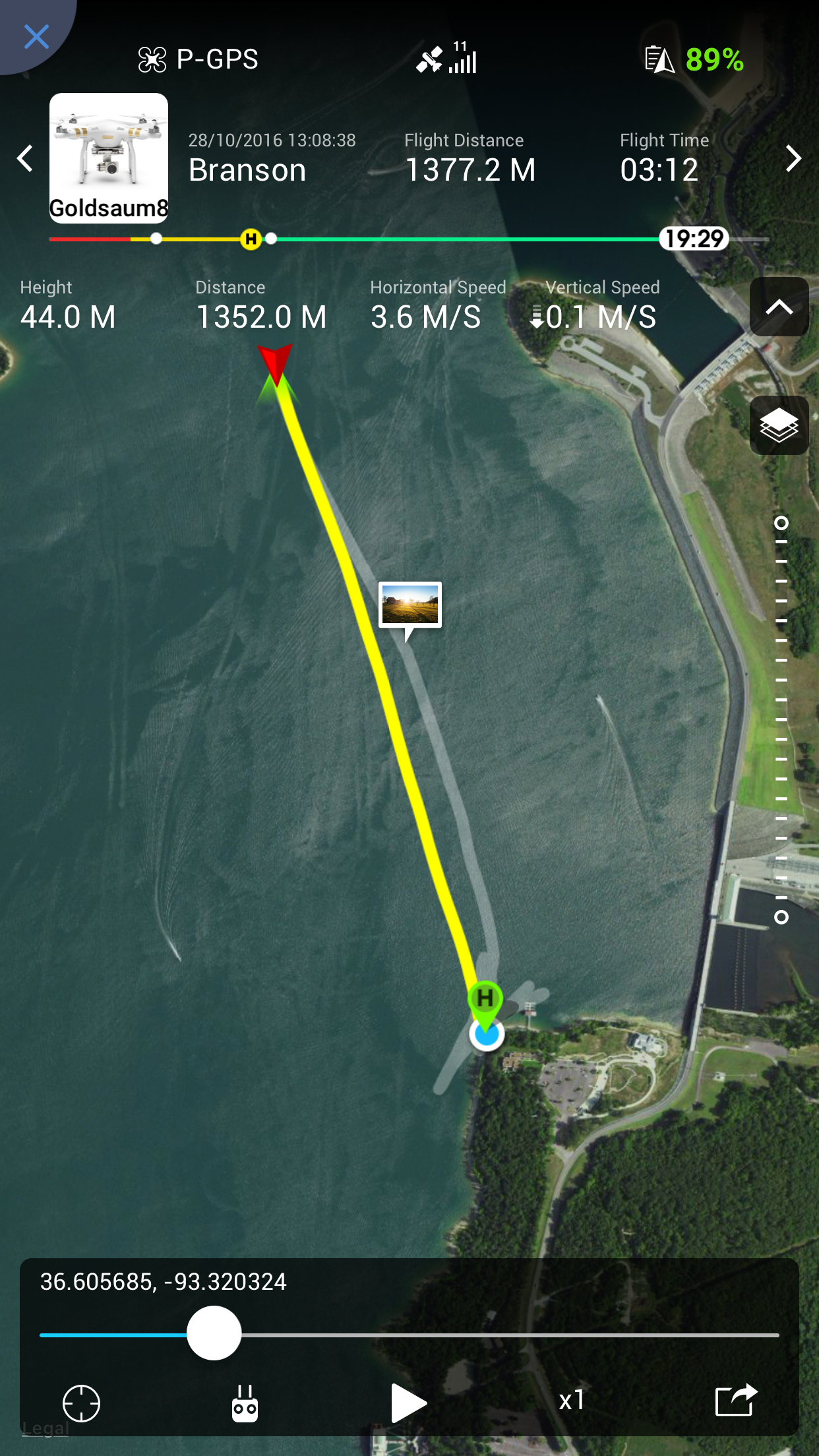 I've owned my P3 4K since July, and absolutely love my bird. I recently bought a new P3 Advanced, and although I find it superior, the 4K will always have a special place in my hobby/heart. IMO, the P3 4K is the most underrated model in DJI's lineup. You get a fantastic 4K camera, upgraded transmitter, VPS and decent range (for Wifi that is).
Last weekend, I took my P3 4K out 1380m (4527ft) with a completely stock transmitter (aside from a cheap pair of windsurfers). At its furthest point, I started to get choppy video feed, but still had full RC signal. Had I have taken it up another 30-40m in altitude, I could have probably gone even further. The Phantom 3's are truly awesome machines (even if/when they don't always cooperate).
A quick snap of my flight is attached to this thread.
Last edited: