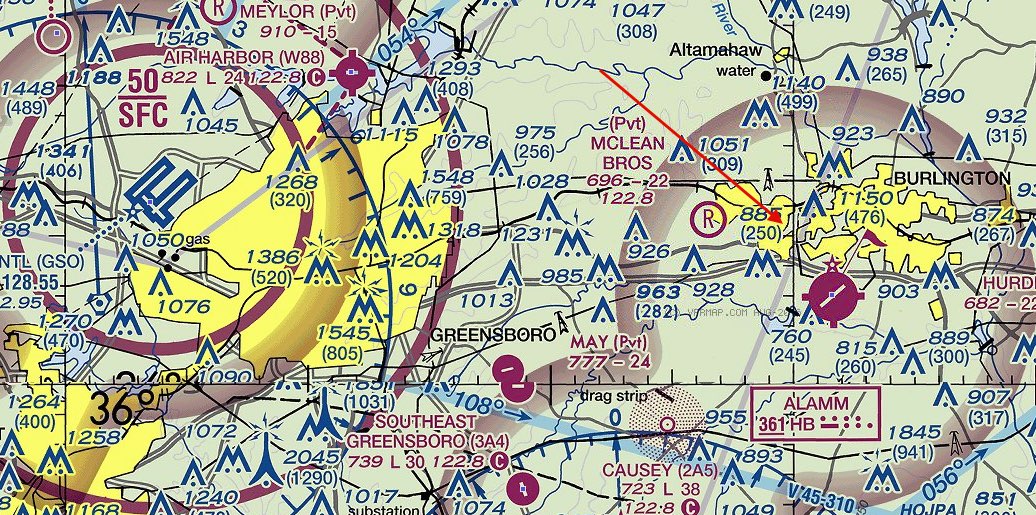 It's obviously within 5 miles of the Burlington airport. The DJI-GO app won't let you take off there. B4UFLY app says there are 2 airports and 1 heliport nearby and that, by law, you need authorization to fly here. But what about the fact that you're inside that faded magenta circle around the Burlington airport? That says that you're within class G airspace if you're under 700 ft, and we can fly in G space without telling or asking anyone.
So I called and spoke with Kevin Morris, the FAA "drone guy", whose job it is to go around and hold seminars and talks to educate pilots of manned and unmanned aircraft about what the FAA expects them to know about the regulations. We were both looking at the sectional chart above, and I told him I wanted to fly in downtown Burlington. Who should I notify? He told me that I do NOT need to notify anyone (although it's probably a good idea) since I would be in class G airspace and that THAT is the criteria one needs to go by to determine whether or not authorization is required.
The popular belief that many pilots have where "within 5 miles of an airport" you need authorization does not strictly apply, even though the DJI app and B4UFLY apps indicate otherwise. It all depends on whether or not it is "G" within those 5 miles.
So now I can go back to believing what I think I know about 107 and airspace and airports, until such time that I see something that challenges my understanding yet again.
I hope some of you find this helpful.