There are some great long exposure shots on this site that I have not been able to replicate, I get too much left right rotation. I have already removed blade guards (that helped some), installed new blades, calibrated the IMU and compass. Here's a shot, 3 seconds, 100 iso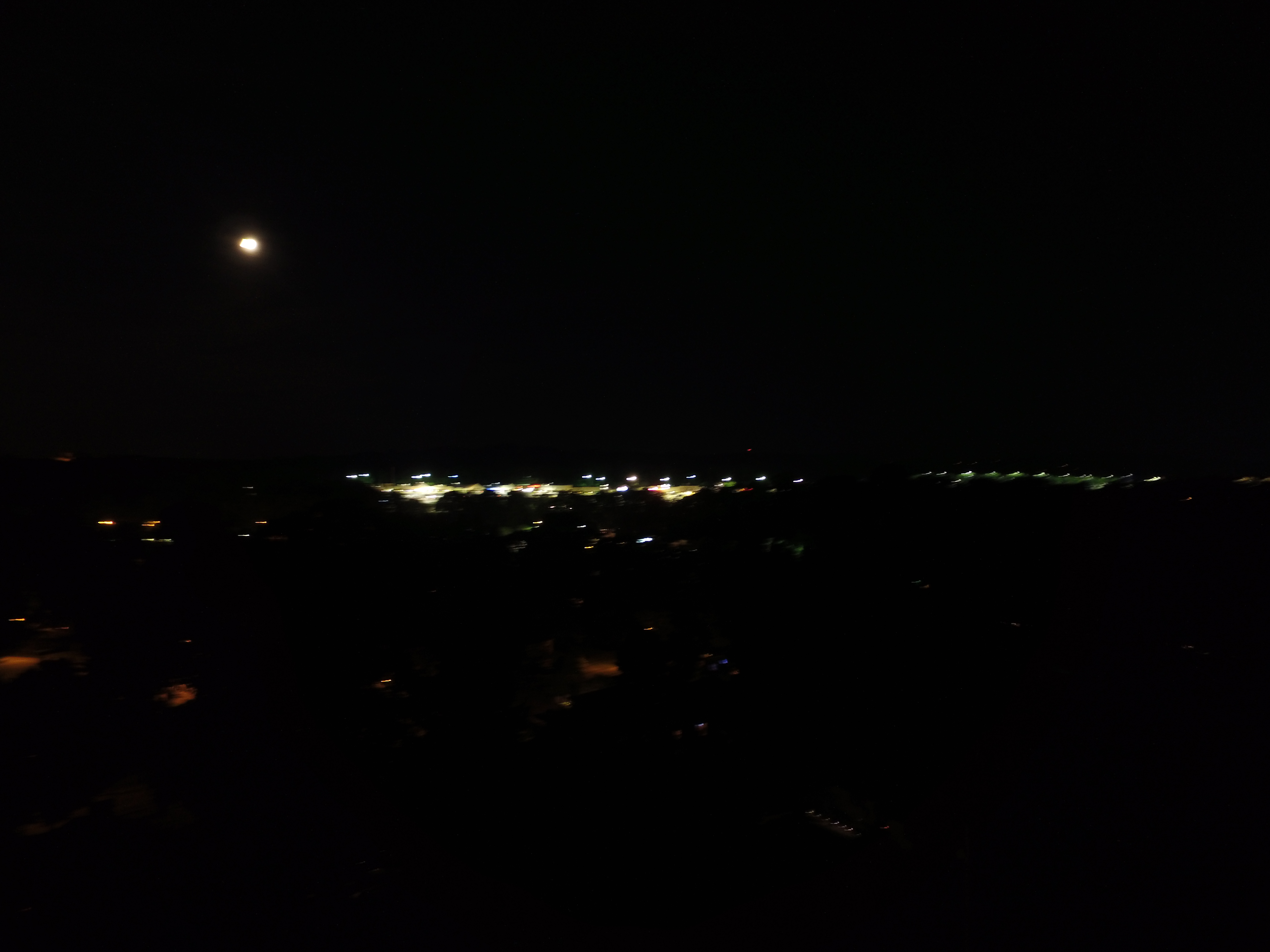 The moon is not round, and the lights are horizontal lines (they are dots in 1/2 second exposure shots).
If that's the best the P3 can do that's fine, but I do wonder how others have done better.
So I took a look at the sensor readings while the P3 sat still on the kitchen table, here's a video of them
The x, y and z compass settings seems noisy oscillating in about a 15 something zone. Is this normal? What does your P3 do?