Joined

Sep 12, 2014
Messages

3,470
Reaction score

945
Location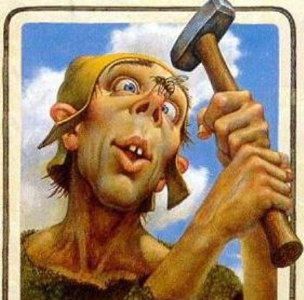 BUFFOON ALERT...
MY SETTINGS WERE TOO LOW IN THE NAZA ASSISTANT.
DON'T DO WHAT I DID.
I ruined 2 perfectly good MultiStar 4000 batteries.
But below the broken line is me thinking I had broken the sound barrier, or whatever. Duh...
---- ------ --------- ---------- ---------- ----- -------
Yep, and now I hate prop guards (well sort of) because of the weight and drag.
I finally removed the prop guards to see what kind of flight time I could get. I'm amazed, and if I hadn't done it 3 times I wouldn't have believed it myself. I've got video from the FC40 camera too.
Here's the stats:
Elevation: 4,390 feet above sea level
Temperature: 62 f
Dew Point: 44 f
Relative Humidity: 52 %
Wind: SSE 20 gusting to 26 mph
Time of day: About 8:00 pm, you can tell by the sunset
The "FREAKING AWESOME" Bird, DJI Phantom FC40, Model P330D
The Camera: Stock FC40 in the stock mount
Props: DJI 9450 Thrust Boosted Version, E300 The props have about 2 hours on them, no nicks.
The Battery: MultiStar 4000, 10 C 3S I have no idea how many flights, maybe 50.
Gross Takeoff Weight: 990.9 grams
Mods:
"Unpowered" 35 gram video transmitter (mounted inside),
a couple holes carved out of the body for the TX antenna and to view the channel,
the battery door has been removed.
That's it.
Sure hope I didn't cook my batteries...
Folks have been telling me to loose the guards for a long time. I think I just did.
The following line has been edited too.
The video editing software is giving me a hard time and I will still post it for you folks to laugh at..
Last edited: