One of my pilots flying a mapping mission (GS Pro) and
P4Pv2
went into "Smart Power Go Home" mode.
P4P
was about 0.25 mile from PIC when in it went into RTL. As it was returning, he applied down throttle to bring it down as it returned. (This is somewhat standard procedure.) I think he didn't have it in site and flew it into the ground.
I pulled the DAT file from AC. I extracted the data using DatCon.
Can someone verify that the
Controller:ctrl_thr: D
represents his stick input?
RTL started at 875.104sec
Ground impact at ~906 sec - battery was ejected.
There are also 3 "fly_away" messages in log (see screenshot below) that occurred during the decent.
What else should I be looking for?
Note 1: I didn't include GPS:Lat as it was flying almost due west and value didn't change much
.
Note 2: Vision safety is disabled as we have an external GPS unit that mounts beneath the downward vision
.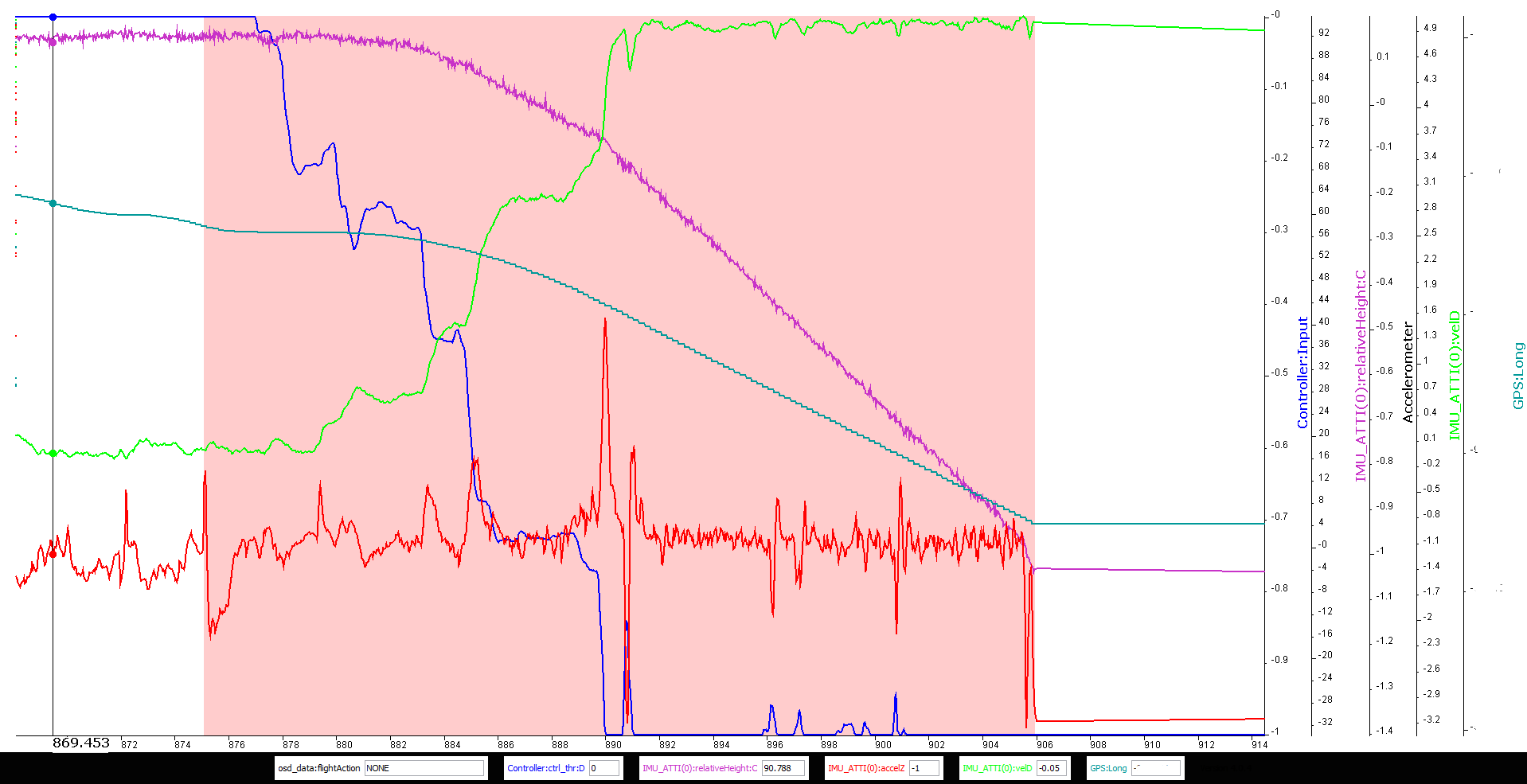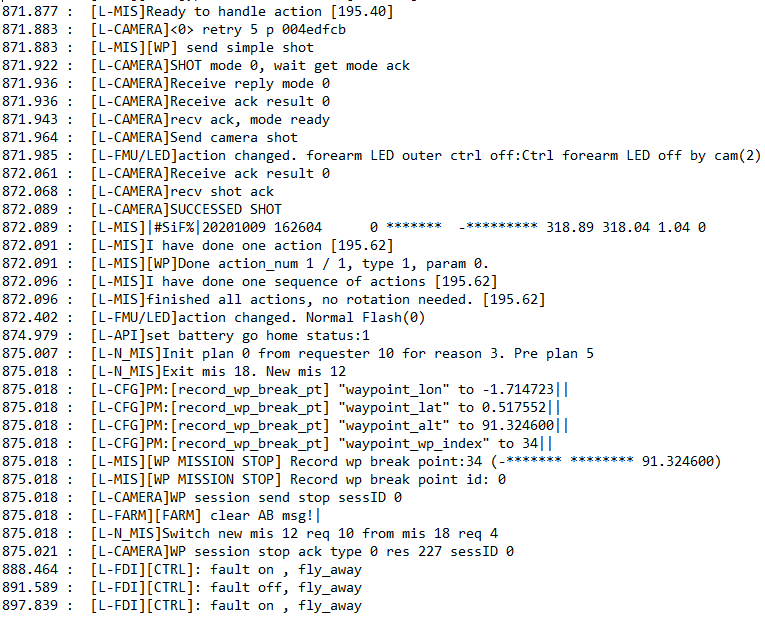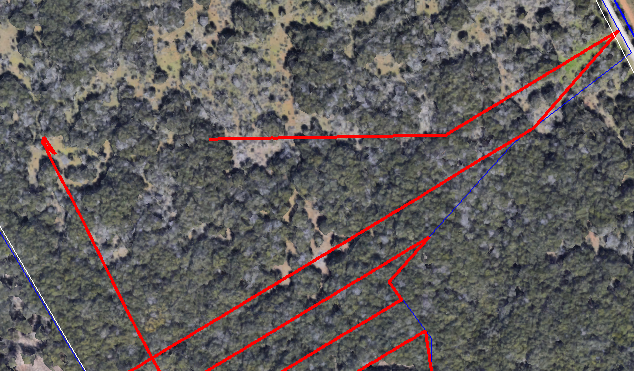 Trees have been cleared since this image was taken
.