Joined

Dec 3, 2017
Messages

14
Reaction score

7
Location
So the bad news is that my
P4P
Obsidian had an unfortunate encounter with a significantly taller than average tree while running a Litchi waypoint mission. After losing contact during the flight and then waiting for the anticipated flight time in hopes that it would show up, it became painfully obvious that it was not coming home...
I live in rugged mountain country, and we have lots of areas where there is very spotty or no cellular coverage, so a lot of the more economical tracking medallions just can't be counted on to work.
But, the good news is, last year I did my homework and got the Marco Polo system (
https://www.amazon.com/dp/B01F4DOB5C/ref=dp_prsubs_2
) which uses radio frequency vs cellular or gps. Long story short, it worked like a champ. I was able to immediately pick up a faint signal and general direction. I drove down a couple of area roads and started picking up some consistent direction indications that were triangulating toward the same general area.
Finally, I bailed out of the truck and headed down a very steep slope into heavy brush. The signal kept getting stronger & suddenly, there it was! It literally walked me right on top of it!
Lower hull, one landing skid and gimbal are toast, but should be repairable. If I hadn't had this particular equipment system, I seriously doubt I ever would have found her. Several lessons learned!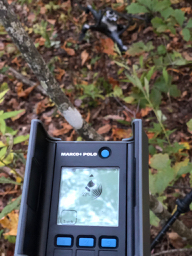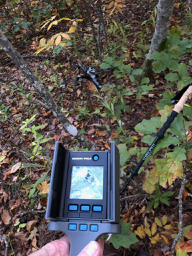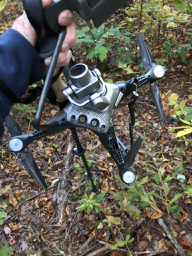 Last edited: