The new version of the DJI Go 4 manual is now complete and available in printed form on Amazon
Link to book
. It's available in print and Kindle version, the Kindle version is free if you have the Kindle Unlimited service.
A lot of work has gone into this to make it as complete and accurate as possible. Let's speak the truth here, DJI's documentation really sucks, I'm trying to fix this with this book. I thought I had mastered Go 4 when I wrote the original version 2 years ago. Was I ever wrong! There is so much in this software that is undocumented by DJI. Up until a week before the book went to print, I was making changes because I kept finding out new information and features. The software has many quarks and one-off features depending on the aircraft it's connected to.
The book includes all the consumer grade aircraft that use Go 4 to fly and is fully illustrated (model specific features of the Matrice and Inspire are not covered). I cover every setting and feature in Go 4 and make some recommendation on what some of the settings should be for many of the critical settings.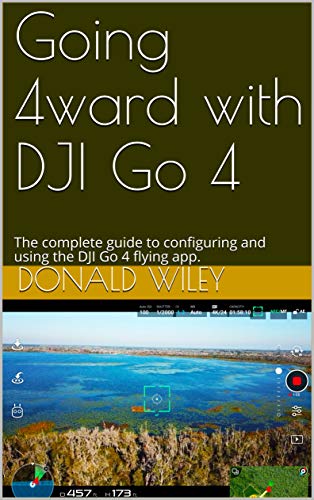 Last edited: