Joined

Mar 30, 2014
Messages

185
Reaction score

28
Location
Hey Everyone ..
i was flying few weeks ago and one of the stock ESC's gave up midflight .. i ended up going home with my FC40 literally in pieces .. so i thought it's time to build my own long range one of a kind FPV machine .. here's what my FC40 looks like after a huge makeover ..
The specs of the reborn Fc40 :
Frame :
Alien X 500mm / cost $13 .. it's so cheap i bought 4 complete frames for the cost of one DJI shell .
Motors:
DJI E300 Black 920kv / cost $17 each .
Video TX&RX :
BOSCAM 2.4G RC802 +TS321 500mW / cost $55 .
FPV Cam:
HD 700TVL 1/3" SONY / cost $13 .
OSD:
MinNaza mod / cost $11 .
FPV screen :
ebay 7" / cost $30 .
ESC :
Q Brain 4in1 25A /cost $33 . btw. it'll need alot of work to get it calibrated with DJI s-bus receiver , so if u want somthing like plug n play go with DJI E300 ESC's.
Battery :
Multistar
4S 6600mAh
/ cost $44 .
Props:
4 Pairs DJI 9450 / cost $24 .
am still using the FC40 Naza / GPS & compass / TX & RX . i used a shoe shine sponge plastic case as a GPS pod and it worked great :mrgreen:
i've also modded the stock DJI radio with a built in 3s 2000mah battery powering both my FPV equipments and the transmitter through a 12v to 6v UBEC. so no more AA batts every weekend
Flight time
with the above specs i'm gettin' an average of :

(22-23 min) with Multistar 4s 5200mah .
(27-28 min) with Multistar 4s 6600mah .
(31-32 min) with Multistar 4s 8000mah .
Range wise
i went as far as
3.6km = 11,800ft
and still had a solid signal as u can see in the video below
The Alien X frame is not only cheap , but it's light , tough and way bigger than the phantom (500mm vs 350mm) . and it's alot more stable than the original DJI frame ever was .. especially in high wind conditions .. here are a few pix of my new FC40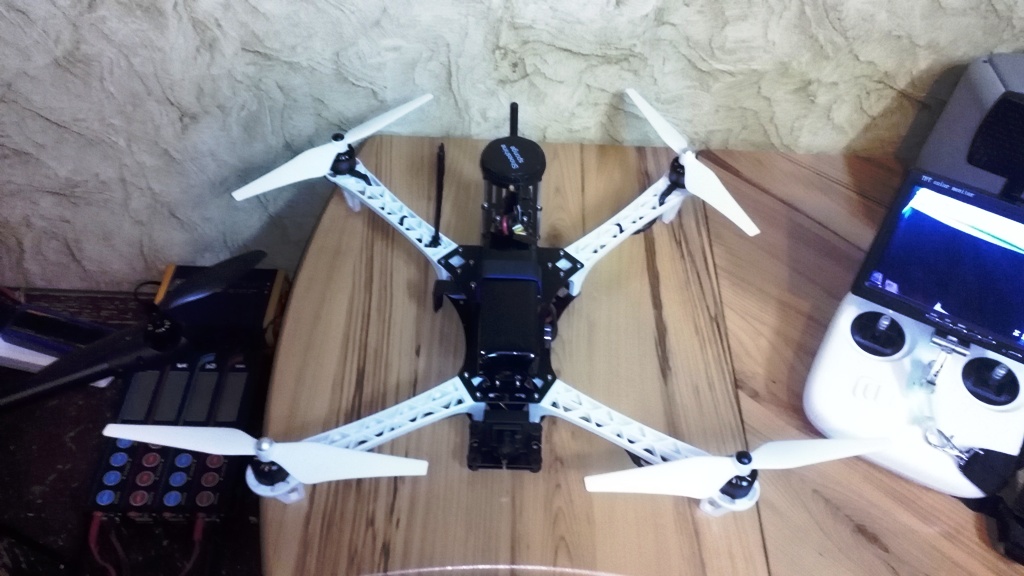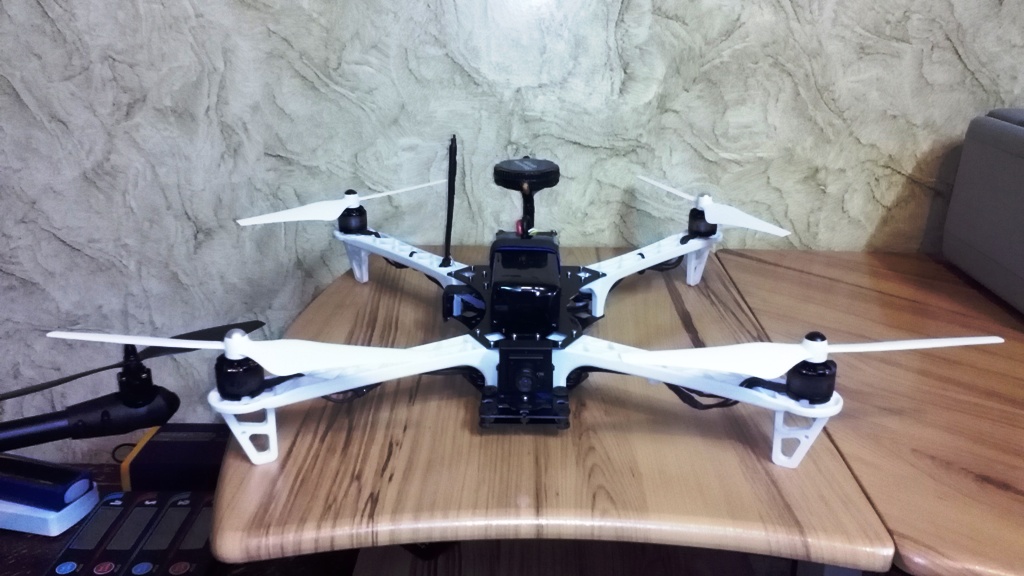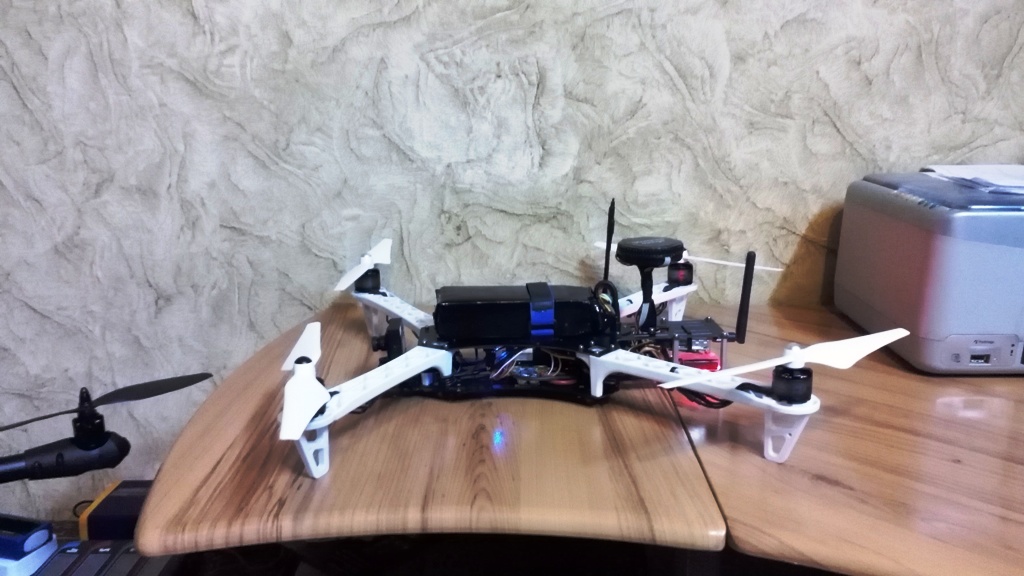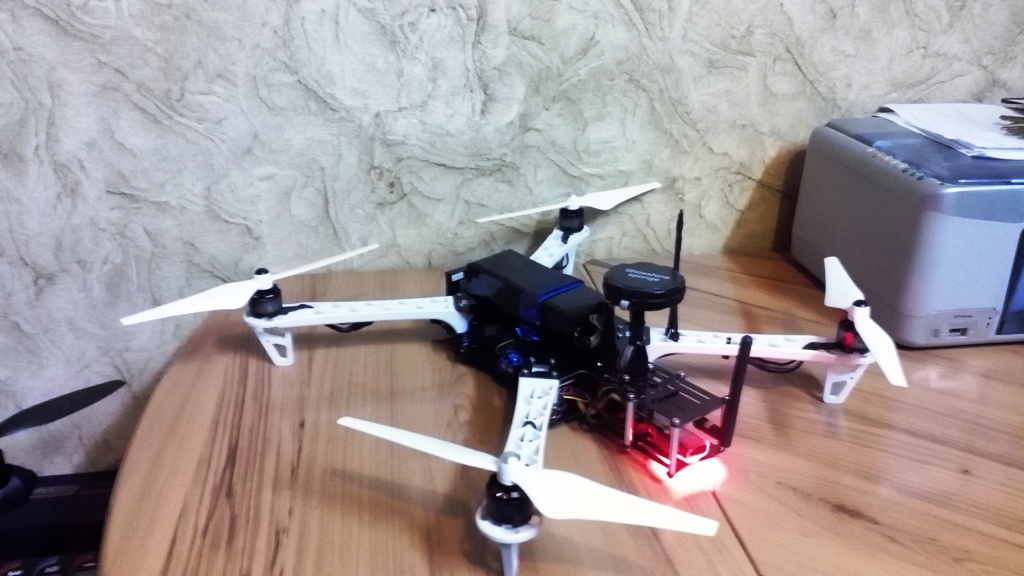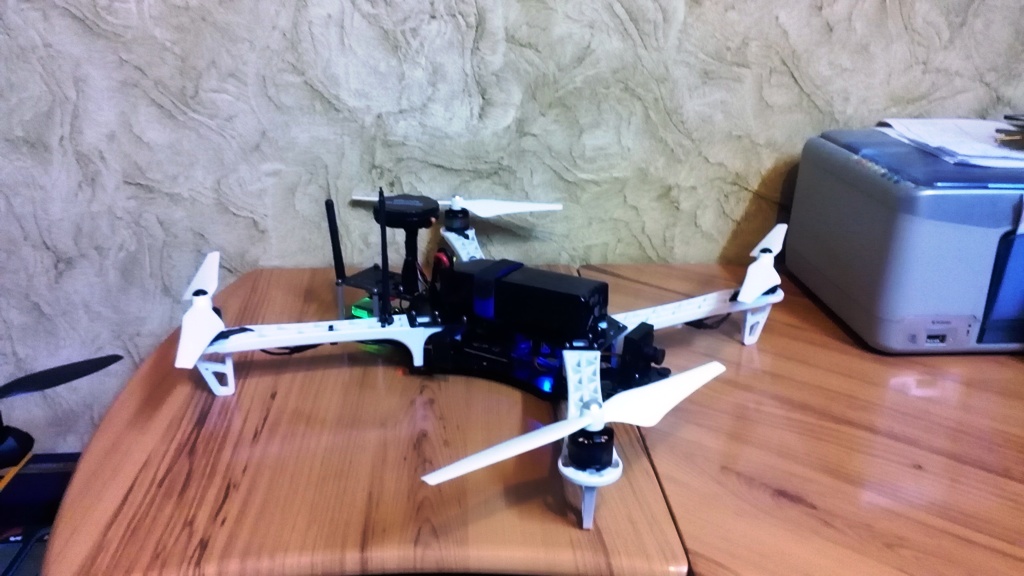 My pilot's side setup with a BOSCAM 2.4G RC802 , 7" FPV screen , DV flight recorder and 2.4Ghz / 5.8Ghz Mini BiQuad Antennas: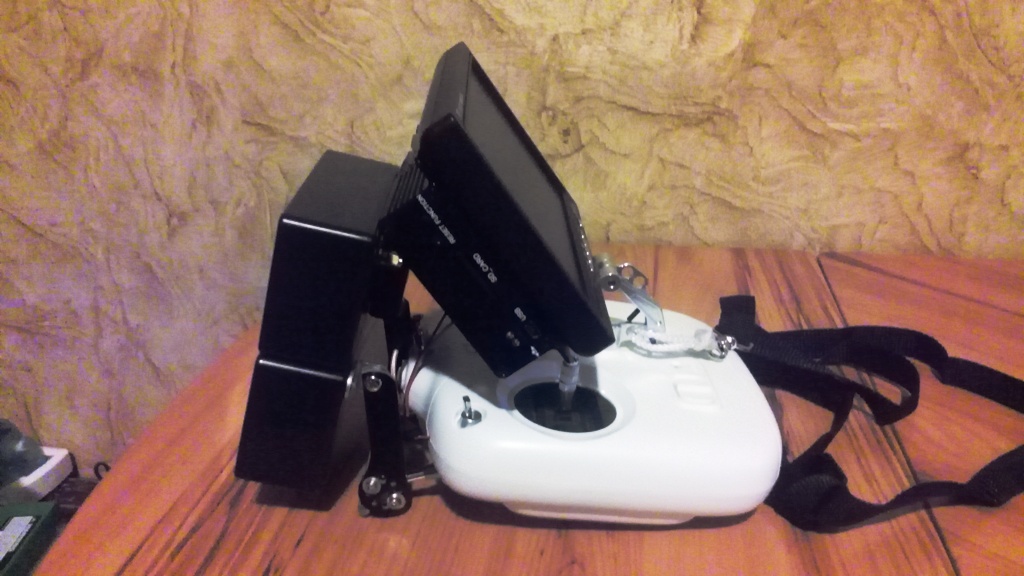 The Original compass .. i used a piece of plastic bent to 90° to hold the compass vertically and in-parallel with Naza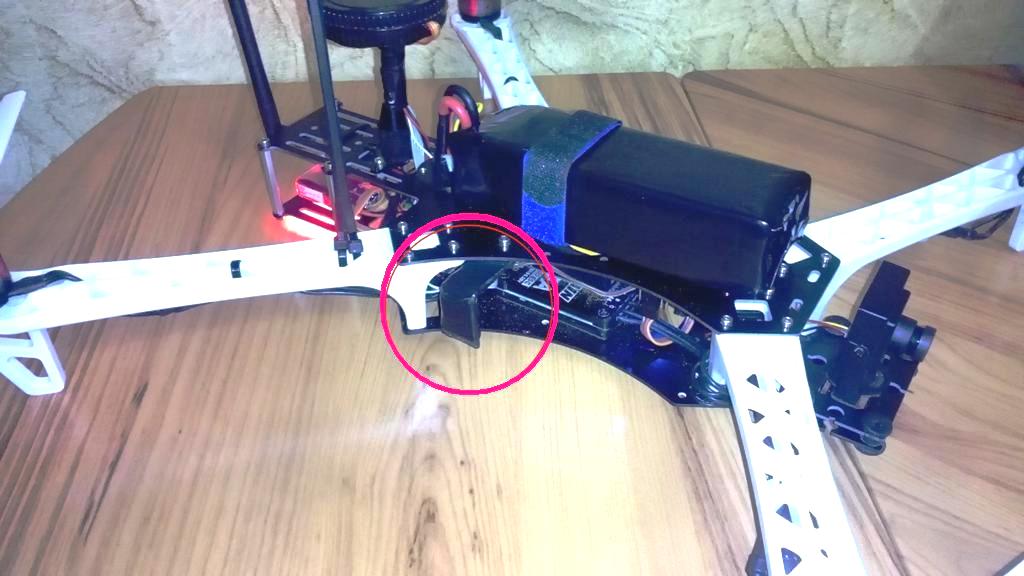 Transmitter internal battery mod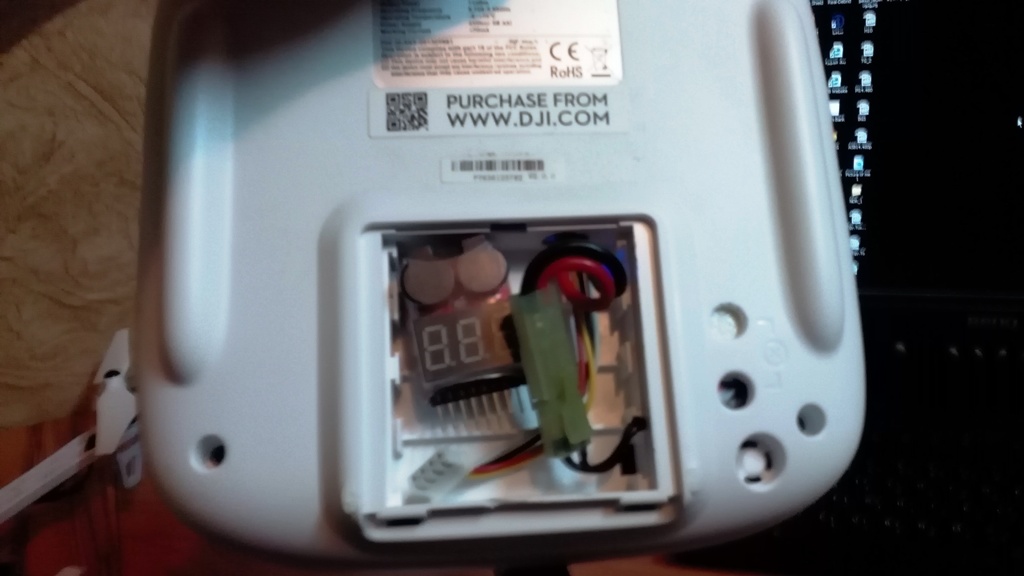 Next to a monster 700mm APM project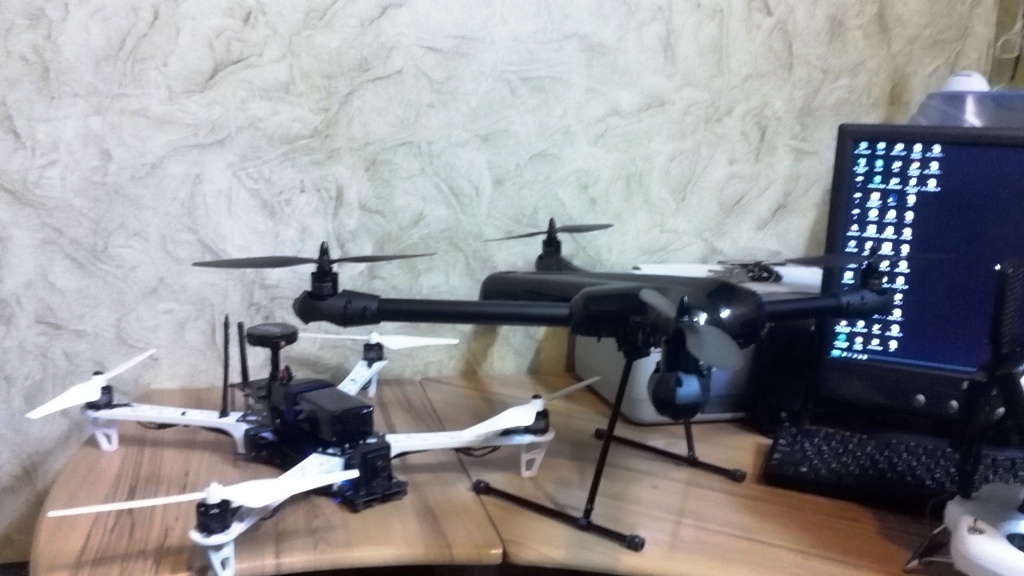 Flying with a friend .. this video was shot with a DJI P2V+

Flying out in the desert .. testing a Mobius cam and a little homemade 1 axis servo gimbal . the glitches u see on the FPV screen is due to my friend's P2V+ 2.4Ghz WiFi extender as we were sitting afew meters from each other ..
3.6km = 11,800ft range test this was done with an old ZIPPY Flightmax 4s 5000mAh batt .. on a very windy day .. i could've gone alot farther , but i didn't trust that batt .. more to come
Flying in manual mode max speed (97 km), flips, loops and rolls
Last edited: