Alright, folks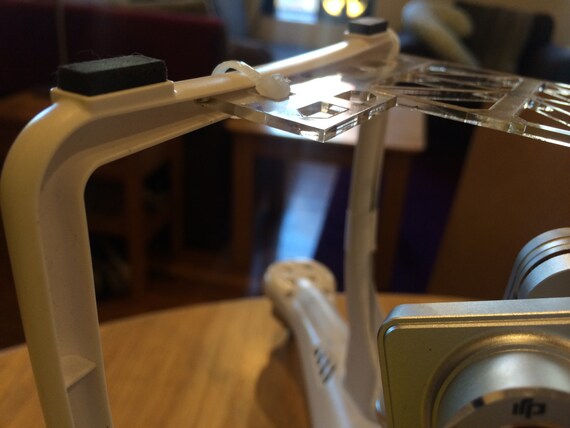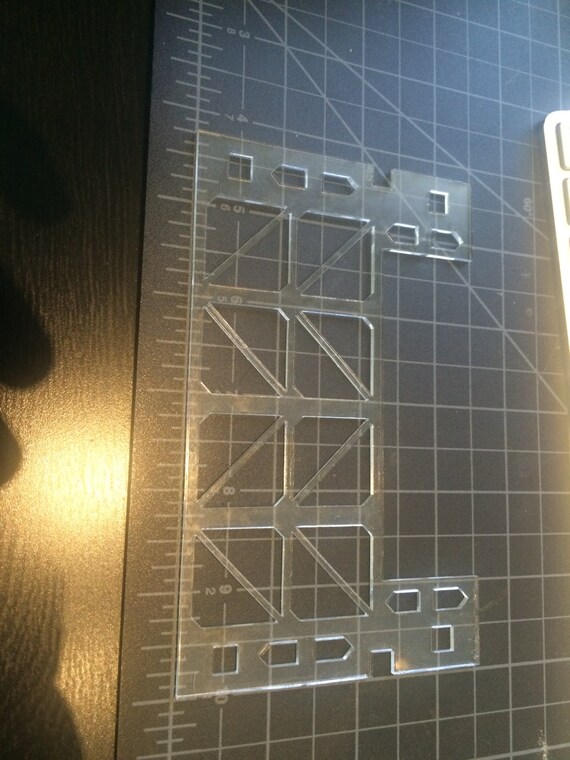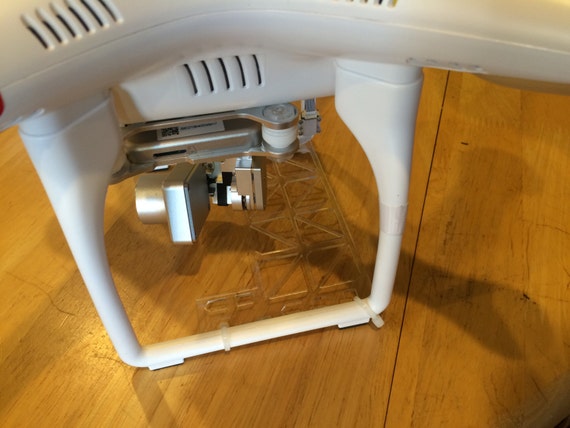 Laser Cut Plexiglass Camera & Gimbal Guard can be found here:
https://www.etsy.com/listing/197995974/ ... m-2-vision
?
I've recently joined this forum, and have found that this is a great community to get advice about our Phantoms, and to share stories and modifications. I experienced my first crash the other day, which was terrifying. Luckily, I avoided any serious damage. This got me thinking about safeguarding the most delicate part of the Phantom: the camera and gimbal. In my search, I found a carbon fiber landing gear based guard which I have heard does the job very well (Great job Fastsmiles!). I did balk a little bit at the price at first,
but
I have come to realize that the price being charged makes absolute sense for a piece of milled carbon fiber. I did however, decide to make my own guard using my own laser engraver, and plexiglass. Plexiglass is the perfect material for this project, at it is firm, but still has enough flex to absorb a lot of the kinetic energy generated by a hard landing or crash. After fixing my new guard to the my P2V+, I have tried several hard landings, and also uneven landings. The guard served its purpose very well. I am pleased to offer these for sale in two different thicknesses and the choice of either clear or black. Each purchase of a guard comes with a lifetime warranty. If the guard sacrifices itself for your gimbal and camera in a particularly hard landing or crash, I will send out a replacement, free of charge and at no shipping expense. I will also be releasing side guards that may help protect the camera and gimbal against side strikes by trees, bushes, and maybe even a small bird strike. This is currently being tested, and will not be announced shortly.
Thanks for welcoming me to the Phantom community!
I realized that while I mentioned Fastsmiles guard, I did not link directly to his guard:
http://uavbits.weebly.com/
for those that wish to go with carbon fiber, instead of plexiglass.
- Sidebox