Joined

Dec 4, 2016
Messages

563
Reaction score

310
Age

47
Here is (finally) one single clip that is not (close to) a comprehensible test, but at least somewhat realistic.
Conclusion: For high-contrast scenes, dlog will give you much more latitude for post-processing and will in most cases be preferable when you plan to do toning. But: You can get away with none as-well.
Additional finding: Youtube take ages (read two hours) to encode 4k, even for 23 seconds of content..
I have included both ungraded and graded segments for none and dlog for a comparable clip (shot seconds apart).
Contrast caused
very minor
clipping for whites, so this is right on the edge of what is recordable unless you are prepared to loose highlights or shadows (therefore a rather good test).
I have tried my best to tone both recordings the same, but this proved impossible (in reasonable time); so this is a close-ish estimate but definitely not perfect.
However, we still find that dlog has a lots of definition in the shadow areas, while we can see banding here for none. The same effect applies when we apply saturation or contrast, and dlog is much easier to force into submission than none (again, the low resolution of shadows and low-medium tones for none causes issues).
An interesting side-effect is that in the shadow areas, we have more noise for dlog than none, but at the same time more detail/definition. This is probably caused by the banding of none which essentially hides both noise and definition. See note at the end.
Given this sky that actually has some light clouds and not a single, uniform tone, I cannot identify any banding even for dlog in the hightlights.
Overall I will say dlog wins, for high contrast at least.
I do expect (very) low contrast to be best captured with none in combination with strict expose-to-the-right.
Final note: The tone applied here is selected to expand into full usable range and high saturation to exaggerate any artifacts caused by toning.
RGB parade in raw material (dlog to the right):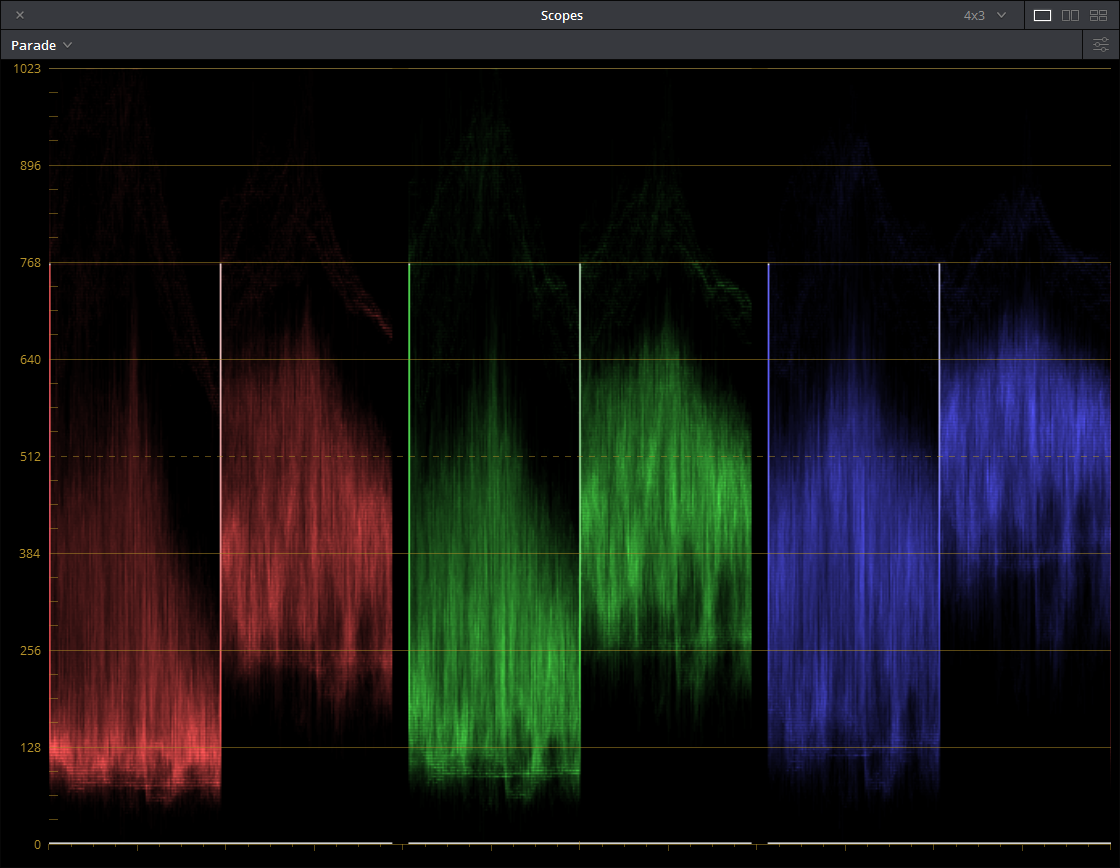 RGB parade after toning (dlog to the right)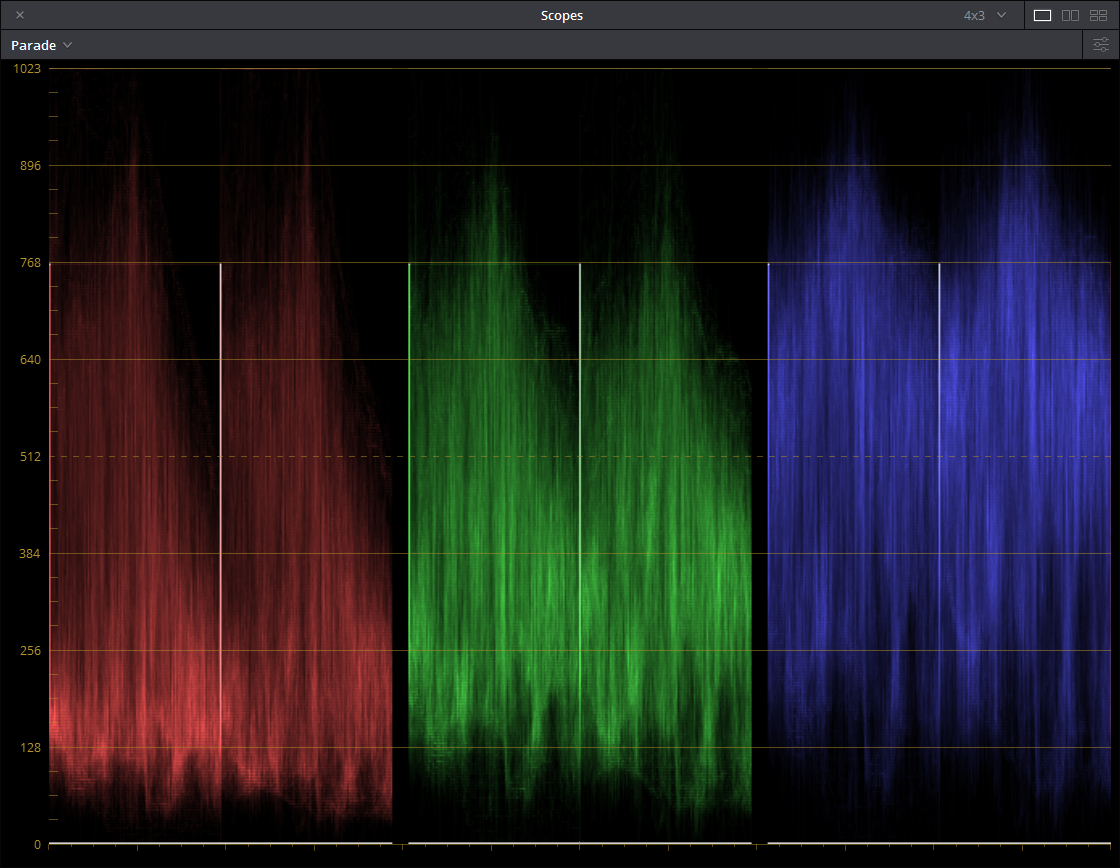 And here is the clip:
Note at the end: Youtube has introduced additional banding in shadow area also for the graded dlog, so here is a 100% crop showing the difference better.