Joined

Oct 7, 2013
Messages

114
Reaction score

70
Location
Hello guys,
I am thinking of making a true Hyperlapse with my
Phantom 4 pro
, so in order to produce a 10sec 24fps hyperlapse, I have to take a picture every 5sec -the shortest setting in app- moving the
P4P
with the speed of 2,2Km/h for 21 minutes.
Every minute the
P4P
will capture 12 pics, so 12 x 21 = 252 pictures, devide with 24fps, 10,5 sec Hyperlapse.
My question is about the shutter speed settings in order to capture the sharpest picture, because the
P4P
will take photographs while it is moving.
Making research about it, for capturing moving objects there is a table with shutter setting in order to have the less blur. In this case the object is still but the camera (
p4p
) is moving, so I suppose it is the same situation.
So, the speed of 2,2Km/h equals to 1,37mph, dividing 5mph with 1,37 we have 3,65.
As the photography table says about blur and shutter speeds, the
P4P
with the 1/8000 shutter speed, it will produce 0,08mm blur while moving and with the 1/2000 shutter speed, it will produce 0,3mm blur to the image.
In
P4P
the 1/2000 is mechanical and the 1/8000 is electronic, so which one you think is the most reliable for producing the sharpest photograph while moving the bird with the above speed?
Have any of you made Hyperlapses?
I know... a lot of maths... but quality needs precision!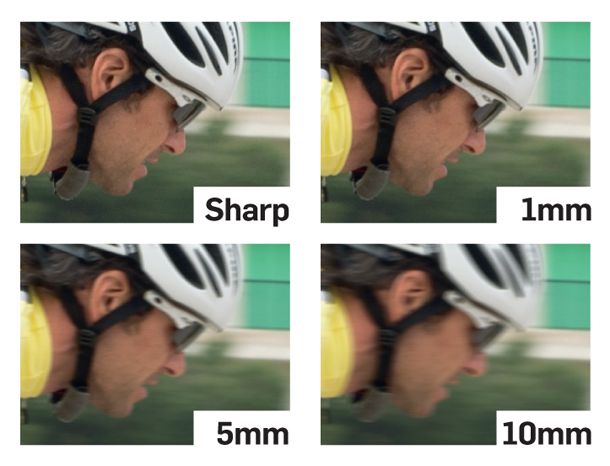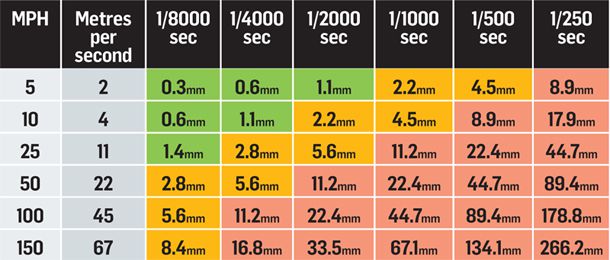 the first picture is the blur that is being produced from the moving object (or camera from a still object I think)
the second picture is the speeds and the blur in mm for each shutter setting